Since 2007, SIEGE has featured leading figures from the industry and has hosted panels reflecting a wide spectrum of the game production industry, including artists, programmers, designers, investors, writers, teachers and business executives.
Keynote Speakers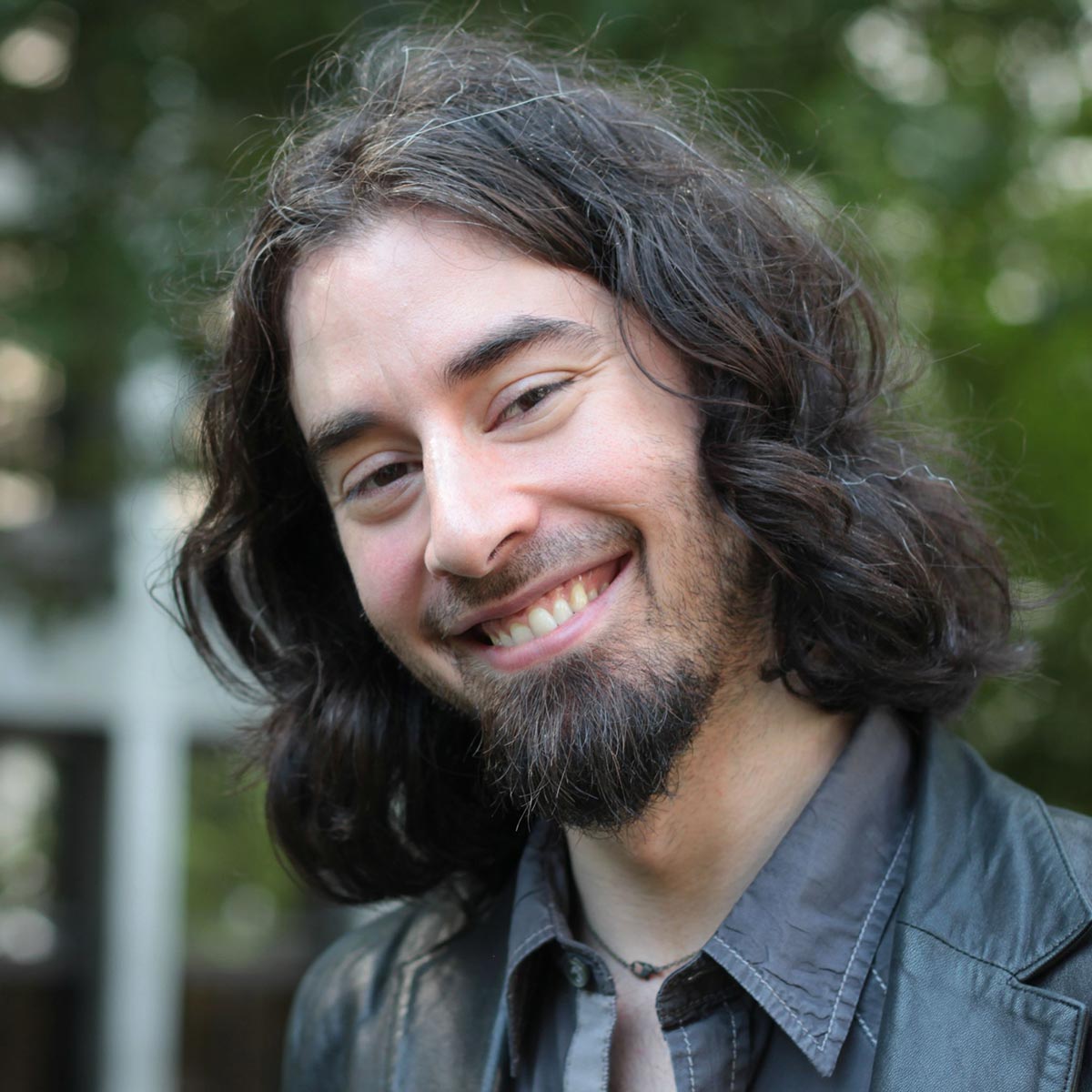 James Portnow
Game Designer and Consultant
Best known for writing the web series Extra Credits, James Portnow is a game designer and consultant known for his theories on socially positive design. He received his Masters from Carnegie Mellon's Entertainment Technology Center and went on to work for Activision as a designer on the Call of Duty series before raising funds to start his own company, Divide by Zero Games. He currently serves as the CEO of Rainmaker Games, a design and consulting firm that has worked with partners from Zynga to Riot Games, in addition to writing the popular Extra Credits and Extra History series.
Speakers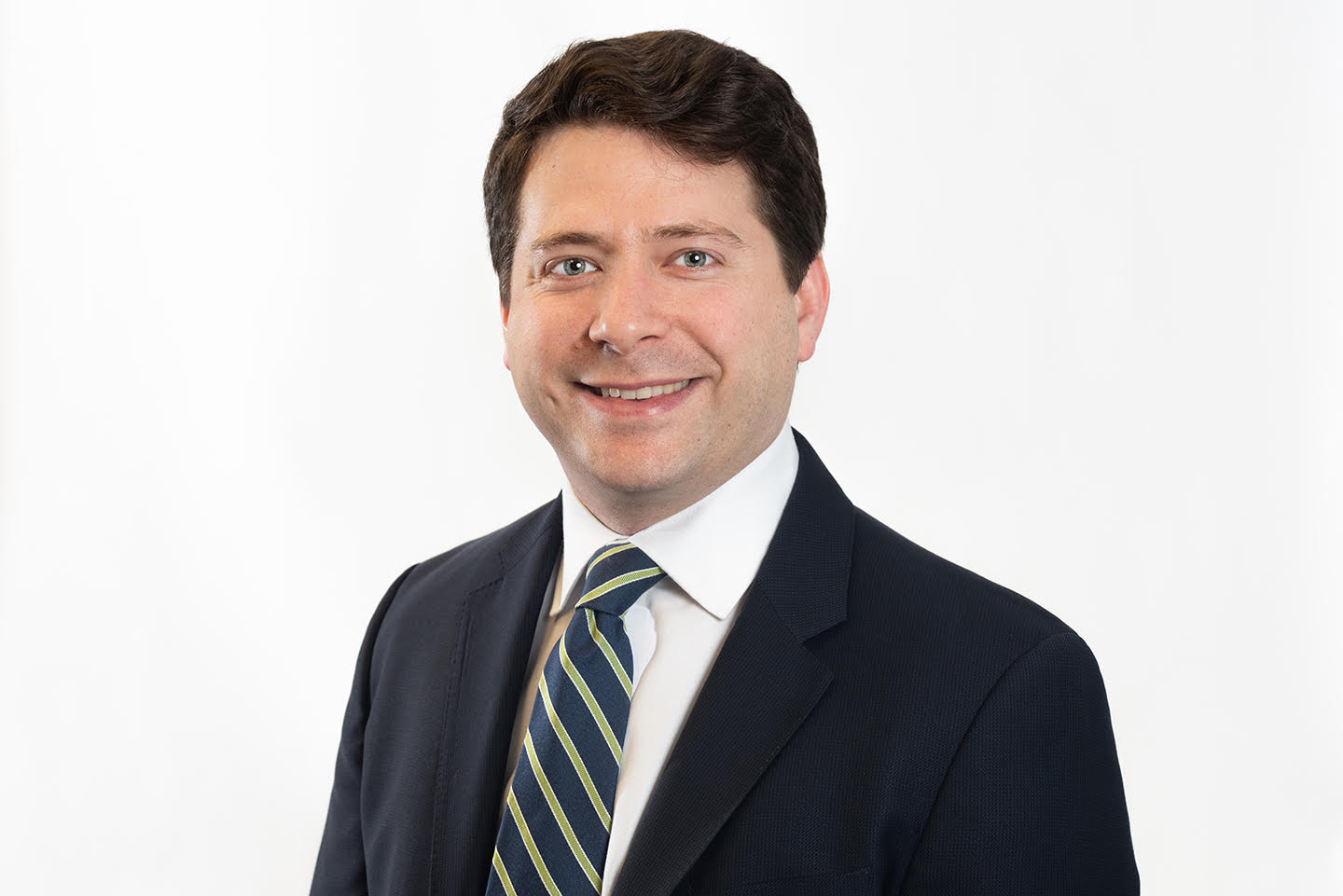 Adam Adler

Adam is an attorney and Certified Information Privacy Professional (CIPP/US) at Fields Howell LLP. His practice focuses on providing insurance coverage advice to domestic and international insurers regarding complex professional liability claims. Adam has advised clients on a wide range of insurance issues, including in matters involving data breaches, public health crises, and tax shelters.
Lucas Bailey

Lucas Bailey is the Program Coordinator for Georgia State University's eSports Program. He is responsible for the management of GSU's Varsity eSports teams, including organizing competition, coordinating annual tryouts, creating policy for the future development of the program, and running GSU-hosted eSports events. He is a graduate of Guilford College.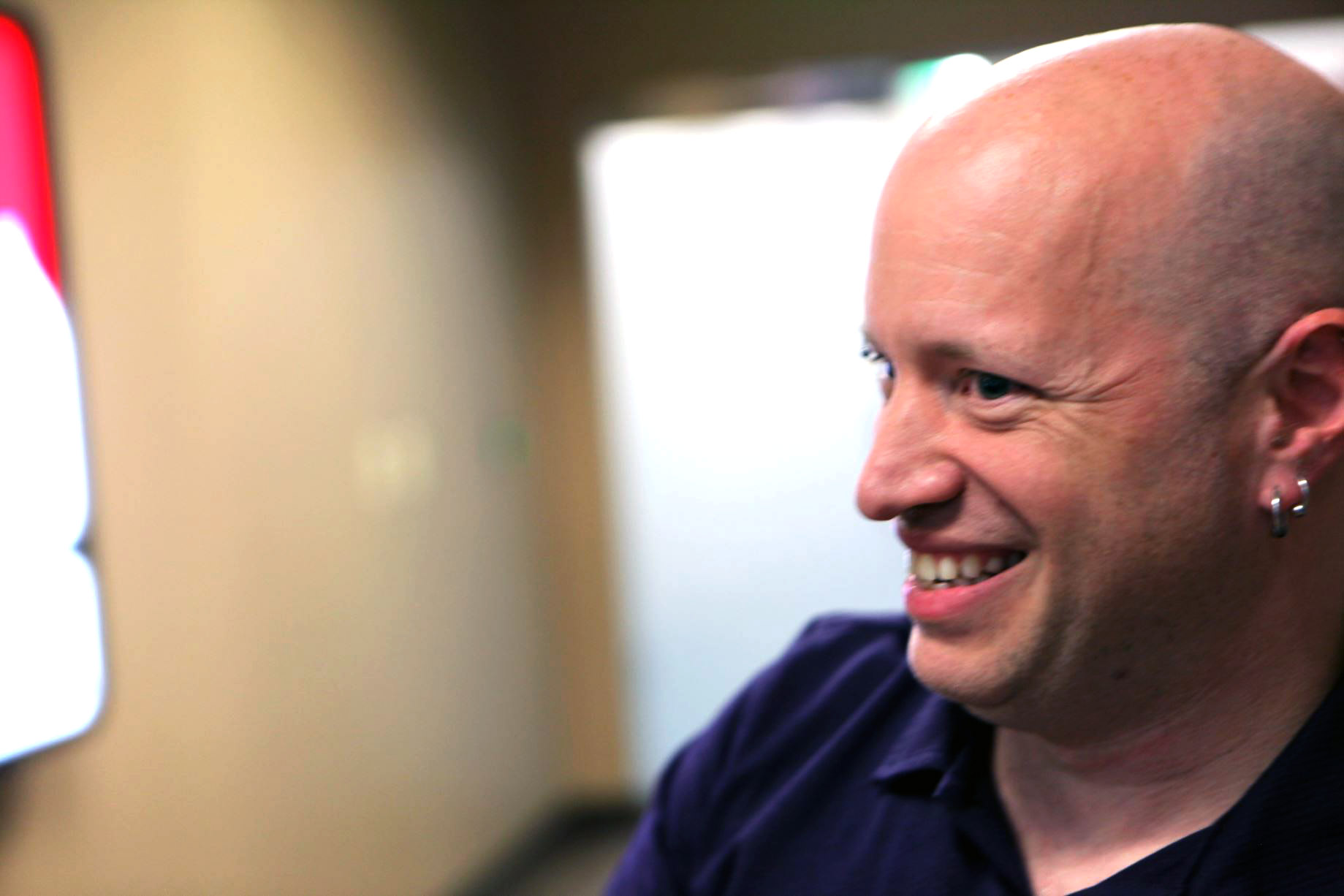 Andrew Baker

Andrew has over ten years of experience running engineering operations and release management, and was part of the Sourcefire leadership team that helped grow the company from 5 people in 2002 to over 600, prior to acquisition by Cisco in 2013. He also has over 20 years of experience as a Linux and networking developer, and an additional 13 years experience in leadership and management roles. Andrew holds an MBA from the R.H. Smith School of Business.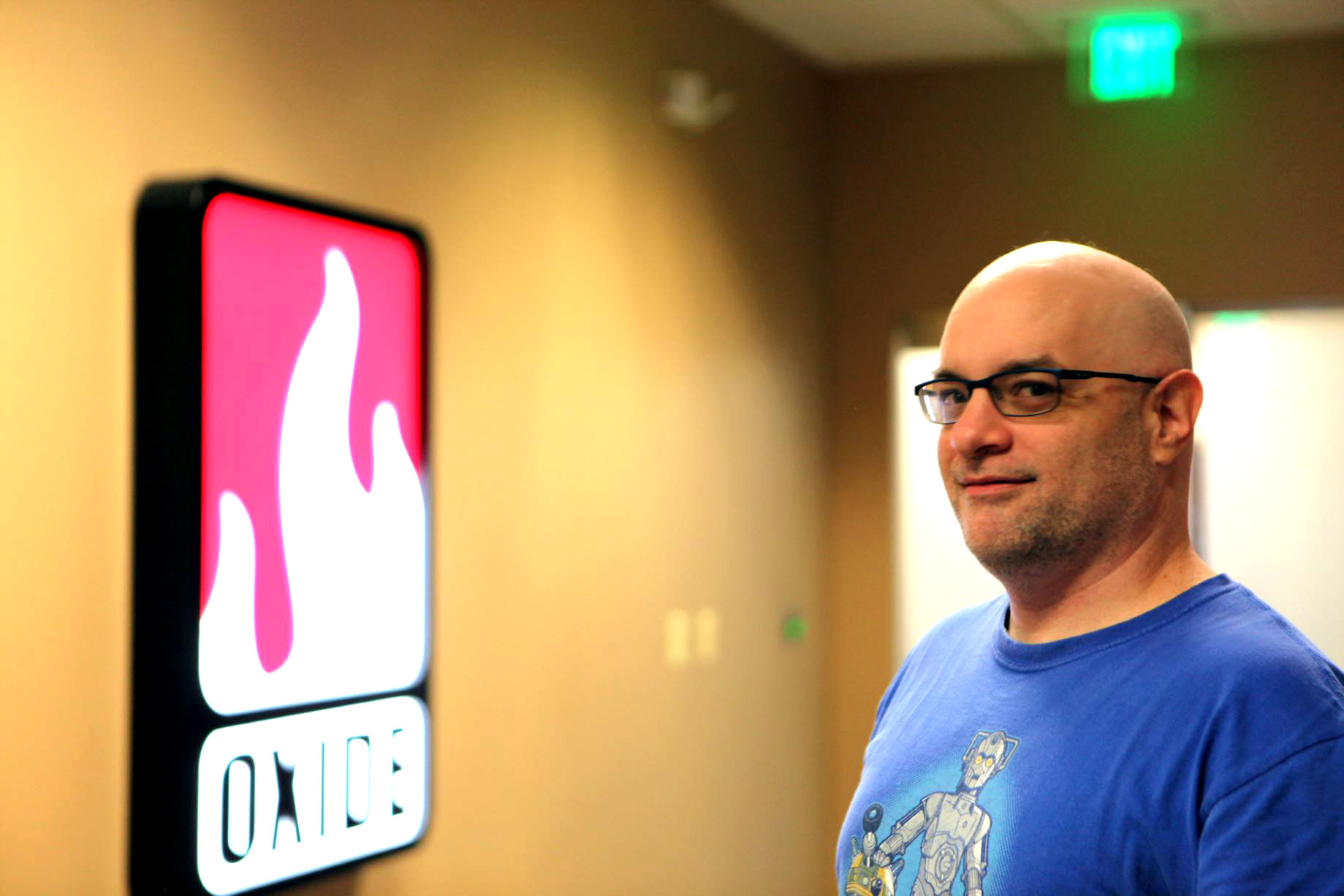 Dan Baker
Dan Baker has over a decade of experience in the game industry. Dan started his career at Microsoft, where he helped design the D3D9 standard while working as a key member of the original High Level Shading Language Team. Dan led the technical development of HLSL for D3D10, which is now an industry standard. While at Firaxis, Dan developed technology to bring Civilization V to market with the world's first threaded D3D11 engine. Dan is an active member of the GAB (Graphics Advisory Board), has multiple industry-known publications, and has spoken and lectured at conferences such as SIGGRAPH, AFDS, GDC, and I3D.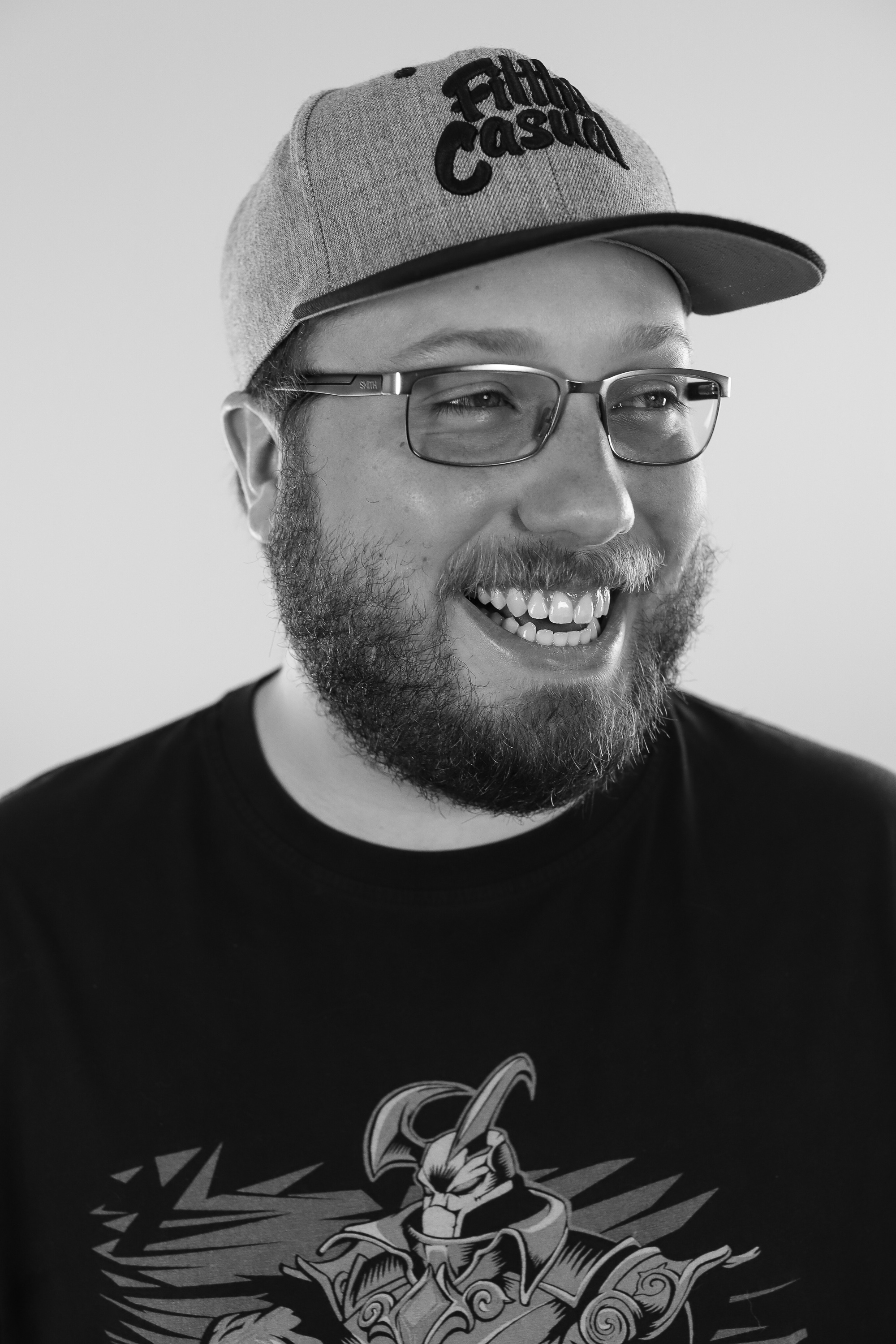 Nicholas Bashore

Nicholas 'Avi' Bashore has been playing video games since he was a little over a year old, starting with DOOM and Wolfenstein on his grandfather's lap. Since his first journey into the digital world, Nicholas has been dedicated to building a career in the gaming industry through community-driven content in both written and broadcast formats. A former YouTube partner, Twitch broadcaster, and gaming journalist; Nicholas is currently working at Skillshot as a Senior Esports Community Manager for Paladins: Champions of the Realm.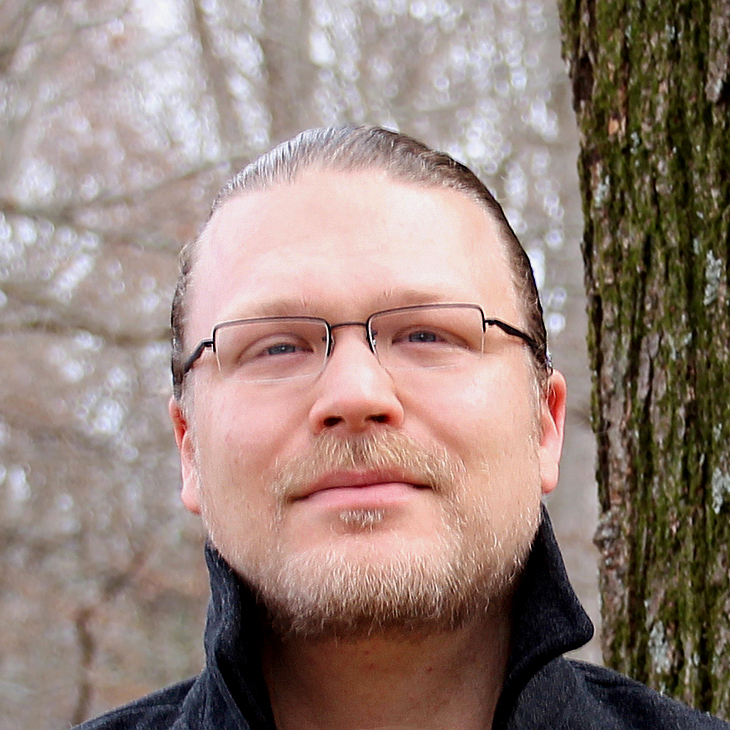 Andrew Beck

Programmer, designer, entrepreneur, audio hacker, Andrew Beck has worn many hats. From Berklee College of Music to Masters of Science in Music Technology at Georgia Tech, from Programmer and Audio Producer at CCP Games on EVE: Online, Dust: 514 and the WoD MMO to CTO of Rehash Studio, Andrew has made digital synthesizers, "musical toy" hardware, developed a patent, been published in an MIT Press book on audio programming, wrote sound engines, and led engineering on backends, web, iOS, sales installations, taxi dispatch, video processing/streaming, B2B VR and much more. These days Andrew is founding an audio-related startup and working with Wabi Sabi Sound to provide technical expertise to their services.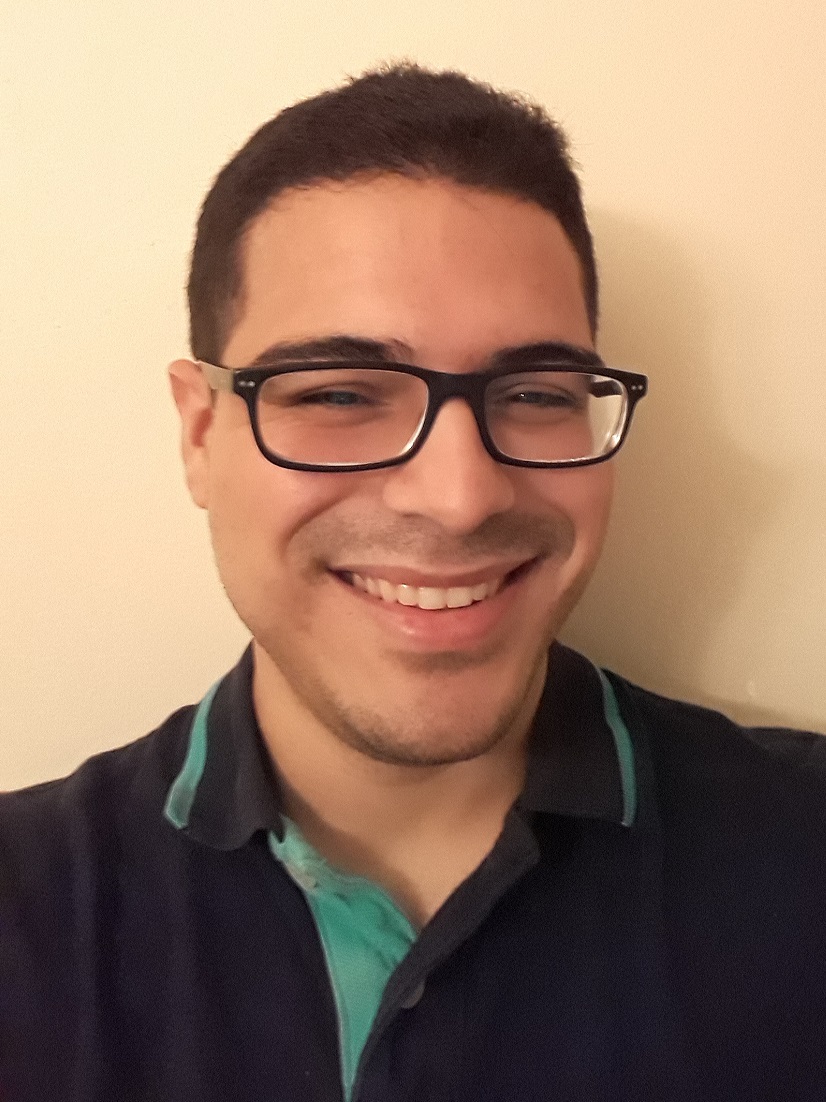 Jonathan Betancourt

Jonathan is a Junior Game Designer at Tripwire Interactive, the developers of the Killing Floor and Red Orchestra franchises. He graduated from the Georgia Institute of Technology with a Bachelor of Science in Computational Media, and during his final semester there, he worked as a Quality Assurance Tester intern at Cartoon Network for six months. Soon after graduating, he received a Quality Assurance job offer at Tripwire Interactive and has worked there ever since.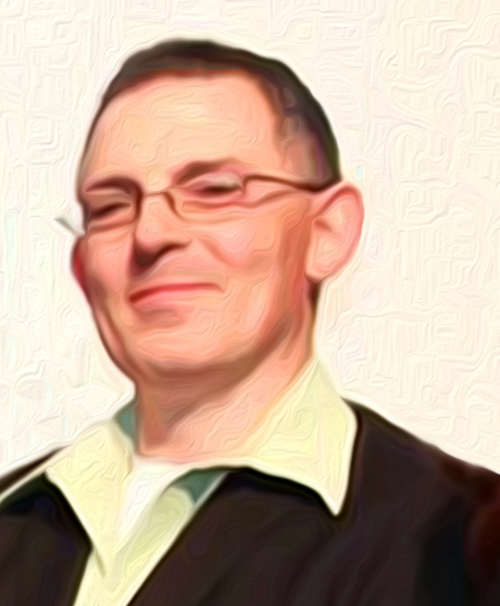 Tom Biondolillo

Tom Biondolillo is a comic artist, illustrator, writer, and college professor who teaches sequential art, illustration, animation, and game art. Most recently working on a graphic novel adaption of Rob Lettrick's FRENZY (Disney-Hyperion).
The Georgia artist has worked on comics, toys, RPGs, books, and video games for properties including: Dungeons and Dragons/Dragonlance, Star Wars, Aliens, Predator, Aliens vs. Predator, Myst, Duke Nuk'em, Crucible, Haunted House Tycoon, Vampire VTES, Mage, Scion, Swords and Sorcery, Steam Punk, FRAG, Cardboard Heroes, GURPS, The Weird West, Shadow Run, Legends of the Five Rings, Legends of the Seven Seas, and Legends of the Burning Sands, among others.
He's done work for companies the likes of Artisan Entertainment, Resaurus Toys, Palisades Toys, TSR Inc., Wizards of the Coast, Dark Horse, Cell Bloc Games, Caliber Comics, Desperado Press, CCP/White Wolf, AEG, Steve Jackson Games, FASA, Artisan Entertainment, and Hasbro.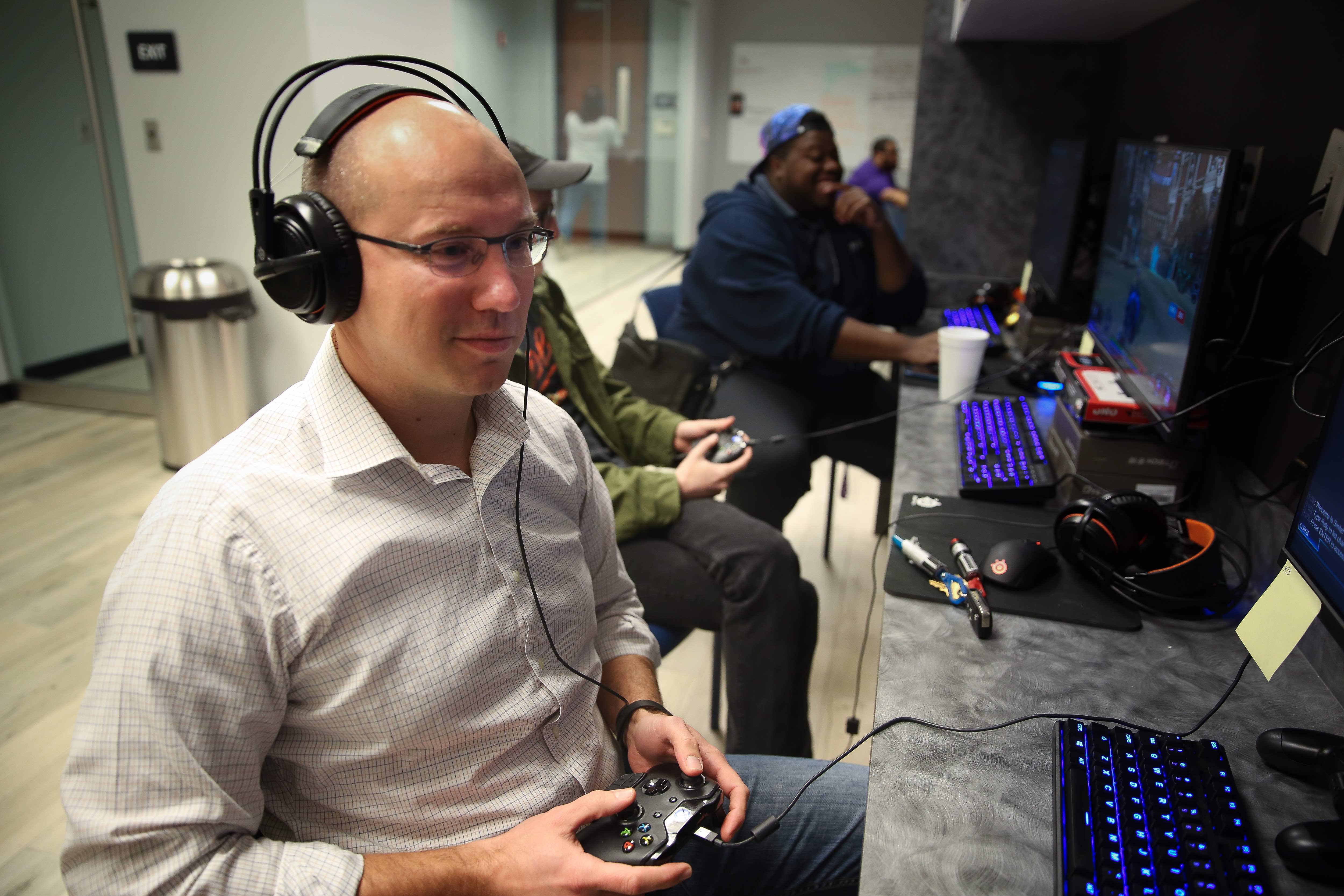 Nathaniel Blair

Mr. Blair is General Counsel for Hi-Rez Studios and Skillshot Media. Hi-Rez Studios is a video game developer and publisher of SMITE, Paladins and other free-to-play, games-as-a-service video games. Skillshot Media is an Esports tournament operator and production company. It operates the SMITE Pro League and Paladins Premier League among other leagues and tournaments.
Previously he was at Foley & Lardner, where he was Senior Counsel in their Finance Practice Group and Sports Law Industry Group. He represented (i) lenders and borrowers in a variety of industries with respect to finance matters, (ii) financial institutions on regulatory and corporate matters, and (iii) investors and lenders in the sports industry. Mr. Blair also previously served as Adjunct Associate Professor at Marquette University Law School.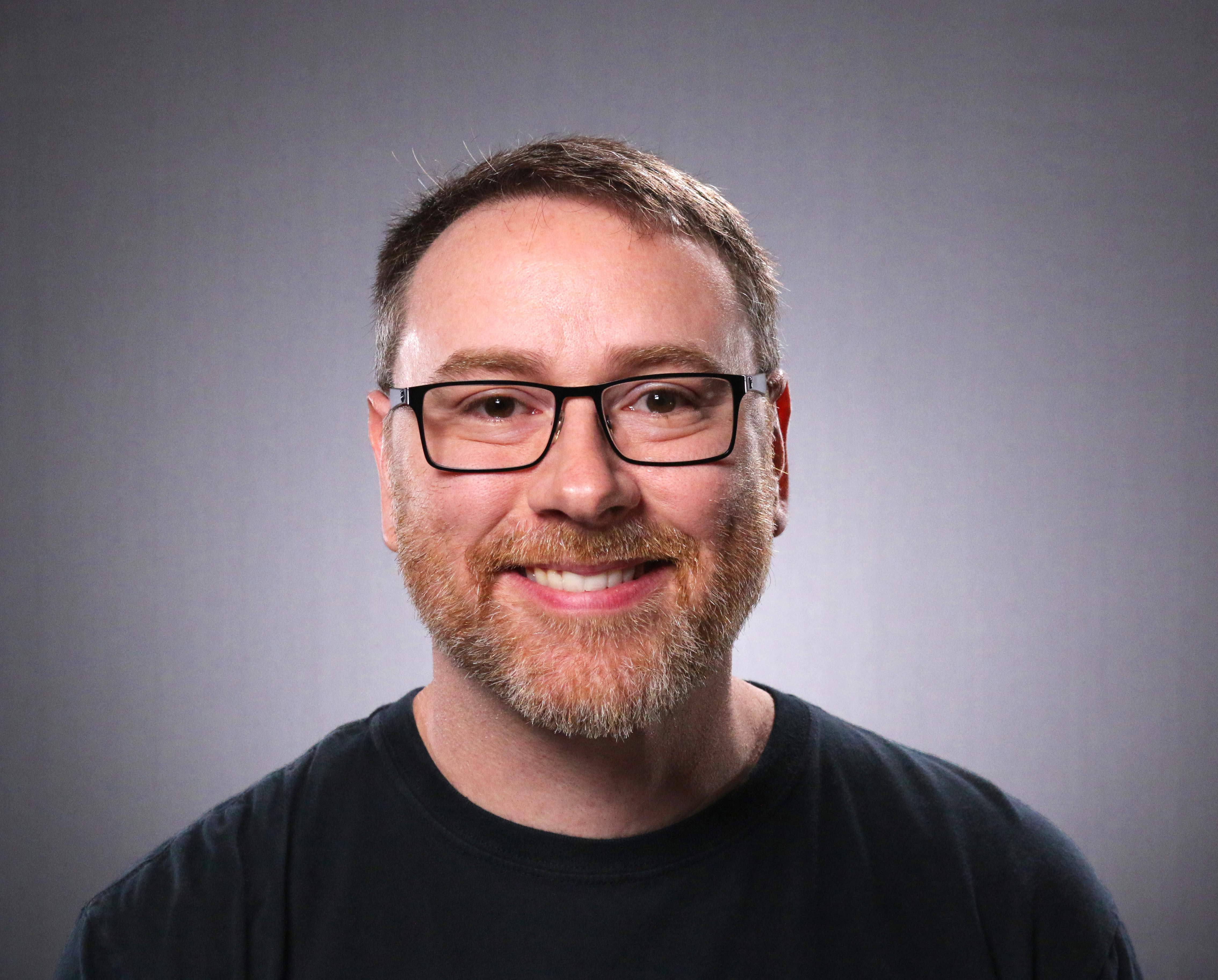 Pat Bollin
Pat Bollin is one of the Co-founders of CreatorForge.com where he writes, directs, shoots, and edits videos, and co-hosts the Creator Forge Podcast. Pat is also a 2D Game Artist for the casino game industry, an accomplished web and advertising illustrator, a published comic book artist, and served a 5 year tour as a U.S. Naval Illustrator-Draftsman. He holds a BFA and MFA in Sequential Art from the Savannah College of Art and Design. Pat has a passion for learning and teaching, and has taught Drawing and Design at SCAD and the Art Institute of Atlanta. He lives, works, and plays in Atlanta, GA with his lovely wife, Renee (also a design professional) and their bouncing baby boy, Lucas.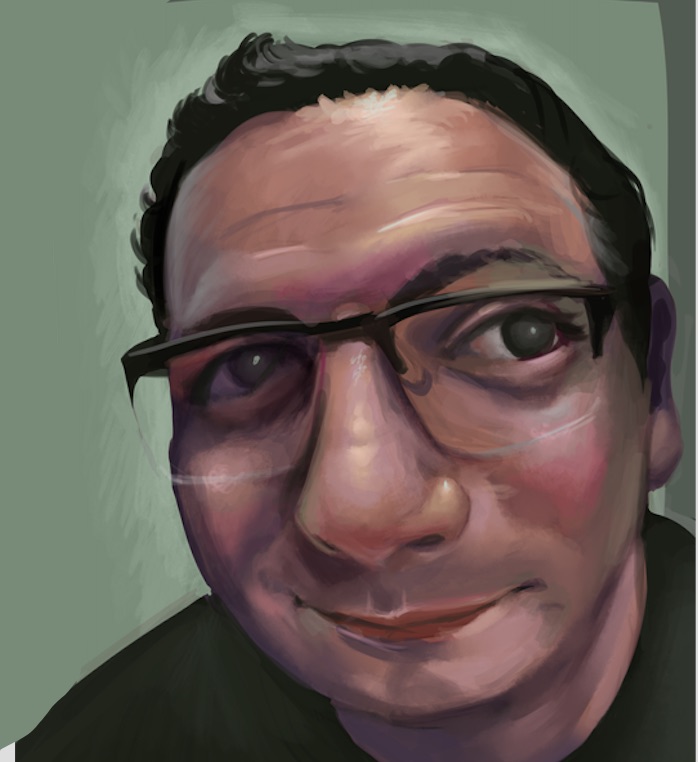 Craig Brasco

Craig Brasco is an Assistant Professor of Art at Kennesaw State University. He teaches classes Graphic Communications, Digital Animation, and Illustration. He's also a nerd that loves to draw for indie and small press role playing games. He also plays those games especially D&D and the like. You can follow him on Instagram: @orgosan.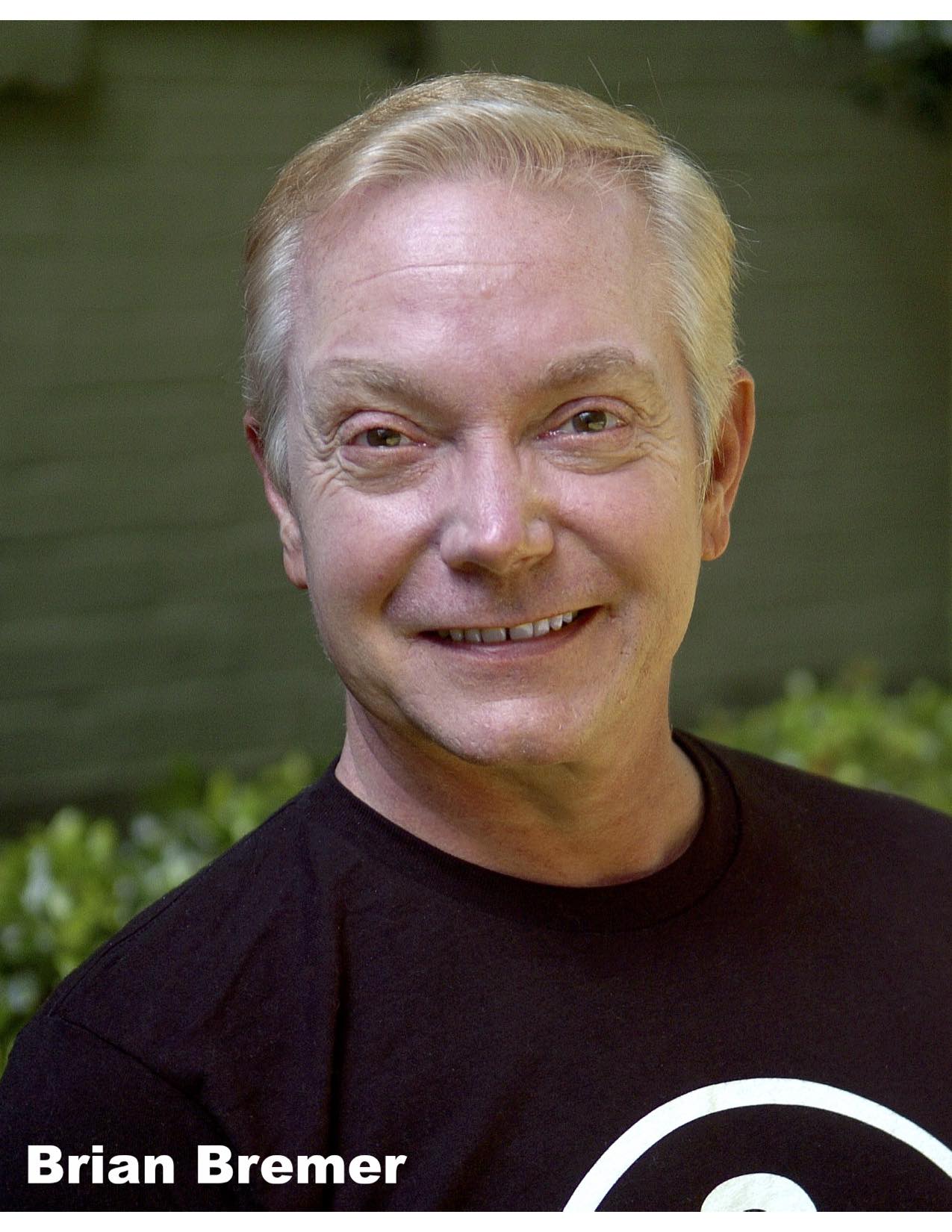 Brian Bremer

Brian is a veteran actor and coach, and a nationally recognized voice talent with over 25 years experience in the business. With clients including Time Warner Cable, Verizon Wireless, Subway Radio, Disney Parks, REI, SouthernLinc Wireless, McDonalds, Jiffy Lube, Asheville Tourism and many more. He is also the voice of Crowne Plaza Resorts and Summer of Coke.
Recently, Brian voiced the series regular role of "Nick" in The Walking Dead Game Season II from Tell Tale Games, and recorded 12 roles spanning 4 episodes of the soon to be released animated series, Pandas, from BentoBox Entertainment.
In addition, Brian worked for 8 years in the on camera division of The People Store, one of the largest talent agencies in the Southeast, and continues his career as a freelance casting consultant and producer of original content for film and television.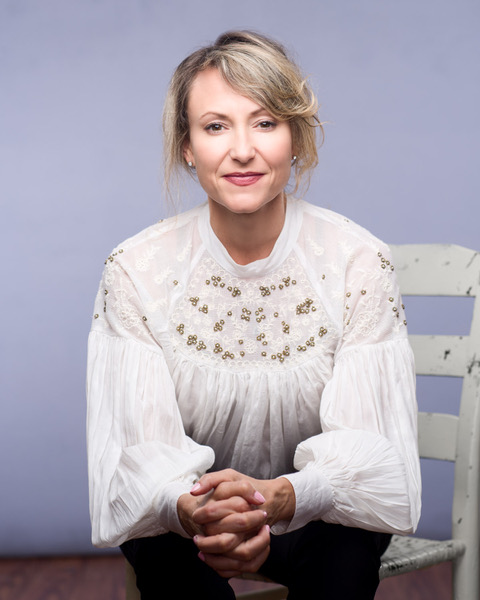 Nicole Britton

Nicole Britton has been an actor/voice talent for over 20 years. After studying theater at CU/Boulder, She headed straight for the Big Apple to continue learning my craft at Playwright's Horizons Theater School. While working with the Ensemble Studio Theatre and Blue Light Theater Company, she cultivated a diligent work ethic and an ability to interpret scripts and bring them to life. In Los Angeles, she worked as an actor and a stilt walker. She was the lead singer in a rock band and co-wrote for several music placement projects. She currently reside in Atlanta, GA where she works full time from her professional studio. She also plays the ukulele/piano/mandolin/guitar/egg shaker and sing/dance/juggle – just not all at the same time.
Shawn "C.W." Brooks

Shawn "C.W." Brooks is one of the lead organizers of Epic Gaming Party, a YouTube channel/series all about gamingparties. Their videos and livestreams focus on groups of friends gaming together, not by themselves.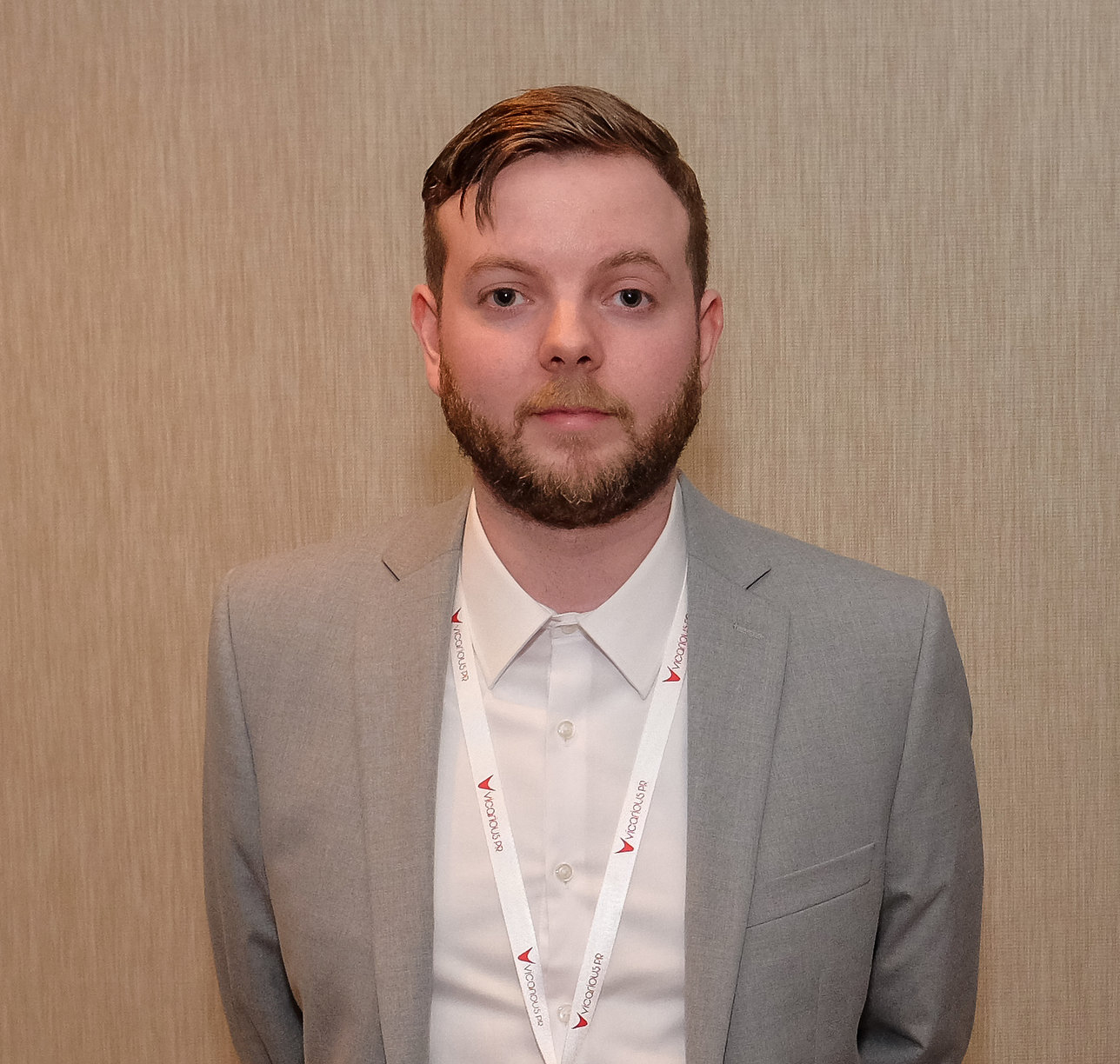 Michael Brown
Vicarious PR
Michael is a former freelance game journalist and influencer turn PR and marketing professional. Michael co-founded and runs the award-winning video game marketing agency Vicarious PR. Michael has run PR and marketing campaigns for some of the biggest companies in the industry such as Tencent and PUBG Corp. He also now serves as CEO of the newly formed Vicarious Publishing, the publishing arm of the company that seeks to help indies go to market successfully across all platforms.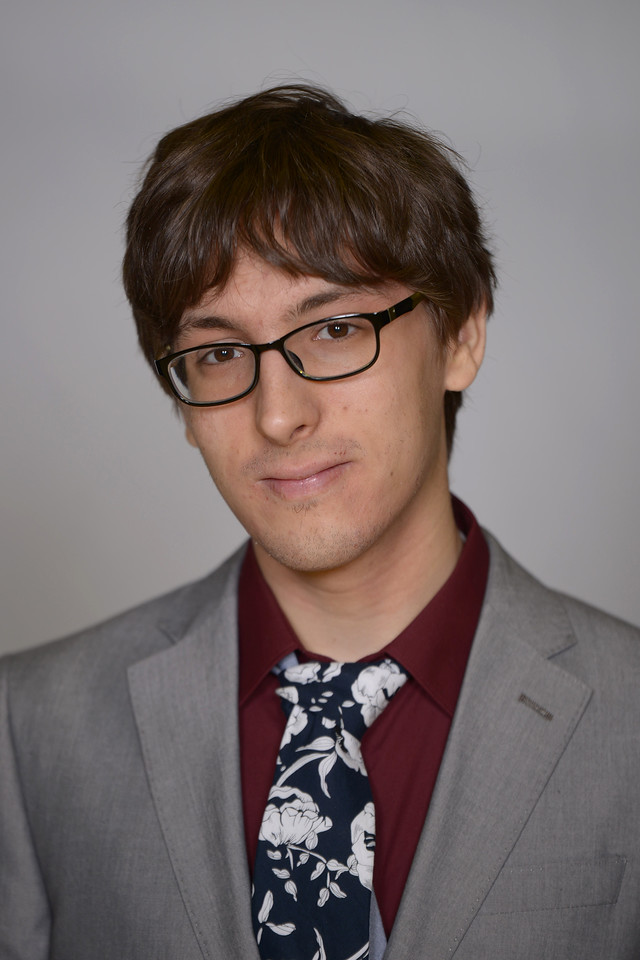 Ben Burgh

Ben's biggest success is Breadwinner VR, an over-the-top Bread QA game which releasted last year to considerable reception. Since then, he has been working on a board game adaptation, which soon escalated into a line of four games all in the same universe following four mega-corporations with food monopolies in a cyberpunk future… beware of scope creep, everyone!
Ben started using Unity in Spring of 2016, when he started working as a student researcher at UGA's Virtual Experiences Laboratory. While working there, he developed several immersive experiences using XR, exploring unique problems such as how height affects dexterity in virtual tasks and the best way to users clipping their head into walls. At the same time, he started entering game jams, where he won first in Design at the Athens Game Jam two years in a row. After Zane Everett moved away from Athens, Ben took over as President of the Athens GGDA, and organized Athens Game Jam 2018 to an astonishing 50+ attendees.
Most recently, Ben interned at Charles River Analytics in Boston, where he developed AR battlespace simulations for military use. Ben is set to graduate in Spring 2019, and even though being a student afforded him several unique opprotunities, he is excitied to see what the future has in store.
"I'm here to make games and chew bubblegum… and I'm all out of gum."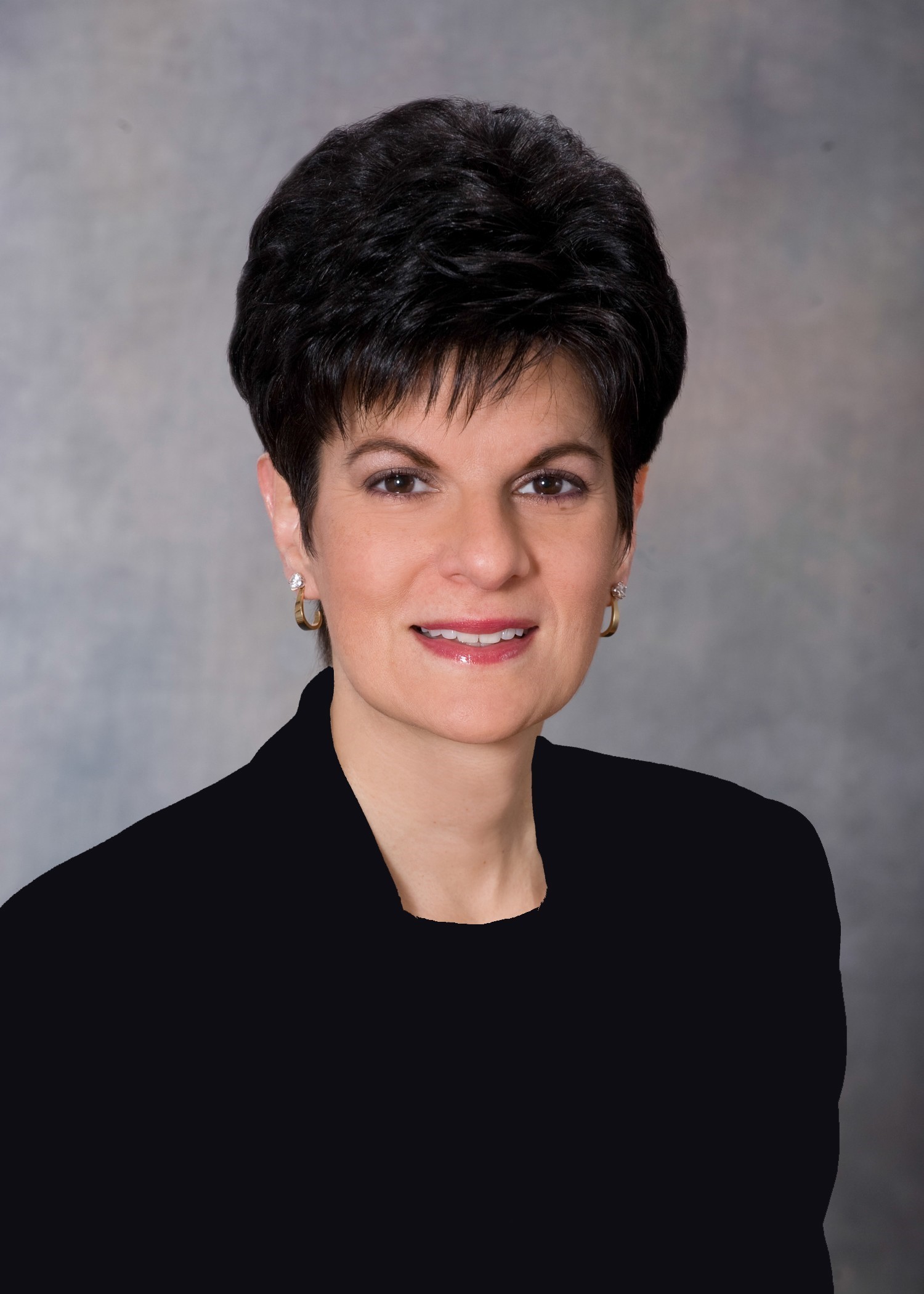 Maria Cahill

Ms. Cahill is President and Founder of USF Bank Consulting, a highly-specialized firm focusing on bank strategy. Throughout Ms. Cahill's 25+ year career, she has held multiple Sr. Executive Leadership positions in key bank and financial organizations throughout the United States. Known as a "hands-on" executive, she has extensive expertise in Strategy Integration, Corporate Realignment, Sales Management, Technology, Risk Management, Operations, Governance, and Complex Compensation Design.
She also advises clients, c-suite executives and corporate boards in driving growth, performance and productivity through cross-divisional integration and metrics. Ms. Cahill's results have established her as one of the industry's foremost experts in the banking industry.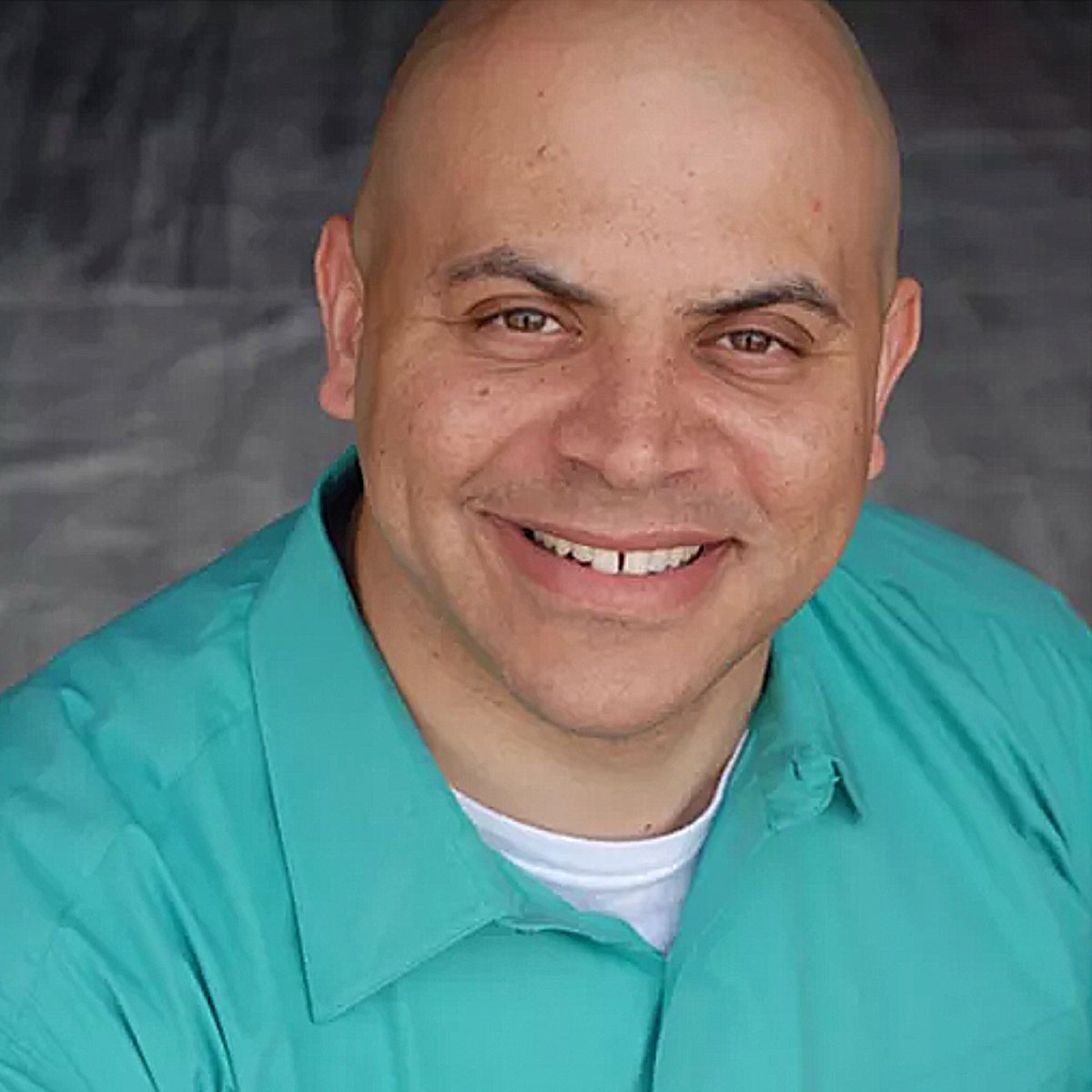 Bob Carter
Professional Voice Actor
Bob Carter is best known for voicing Balrog in the Street Fighter series, Shao Kahn & Baraka in Mortal Kombat, Odin in Smite, the Astronaut in Lifeless Planet, the Iron Guard in Destiny 2, and many other popular heroes and villains. Carter has also voiced many popular animation and anime projects such as Fairy Tail: Dragon Cry, Dragonball Z, Full Metal Alchemist, Samurai 7, Blassreiter, and many other cartoon series & video games. He also serves as media anchor for Power96 radio in Atlanta.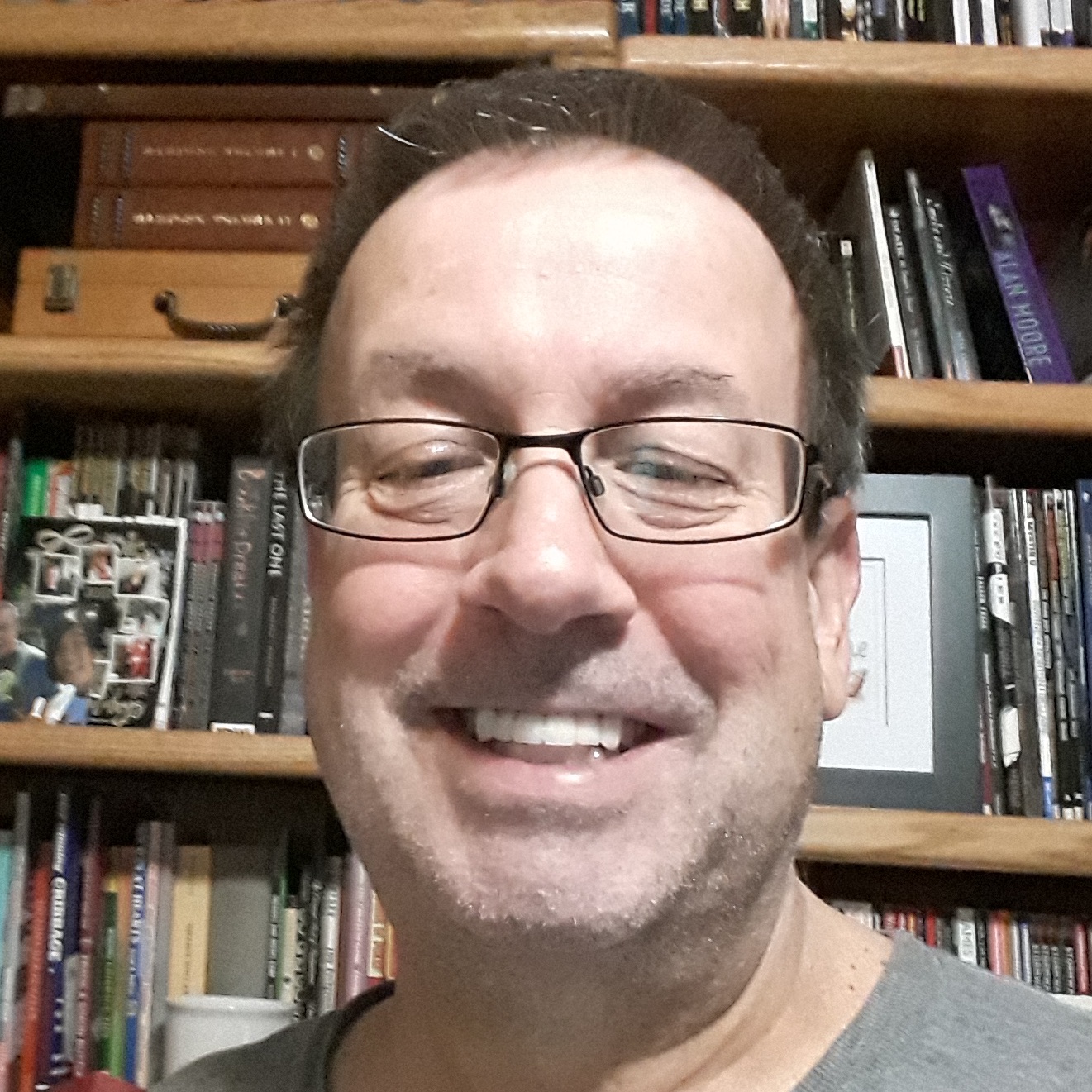 Joe Cassavaugh
Creator of Clutter and Puzzles by Joe
Joe Cassavaugh is the CEO/Designer/Engineer of Puzzles By Joe and the creator of the successful Clutter franchise. The Clutter series is quickly approaching $3 million in sales. Joe is wrapping up "Clutter 1000", the 8th game in the series, which is a no story/no text version of Clutter. Developing it in Unity, "Clutter 1000" will run on Tablets, iPads, Mobile Phones as well as PCs & Macs. This is the version of Clutter that will be able to go everywhere. Joe is arguably the most successful semi-solo indie in Atlanta (since moving here in 2010) but says he often feels like the Rodney Dangerfield of GGDA because his games are for a Casual Audience and don't cater to the hard-core FPS, MMO, RPG – Steam crowd. Like Rodney, he'll tell you he gets no respect. Pop in to the 4th annual Indie Rants Indie Rants (Saturday at 8 PM in the pavilion) and he'll tell you more.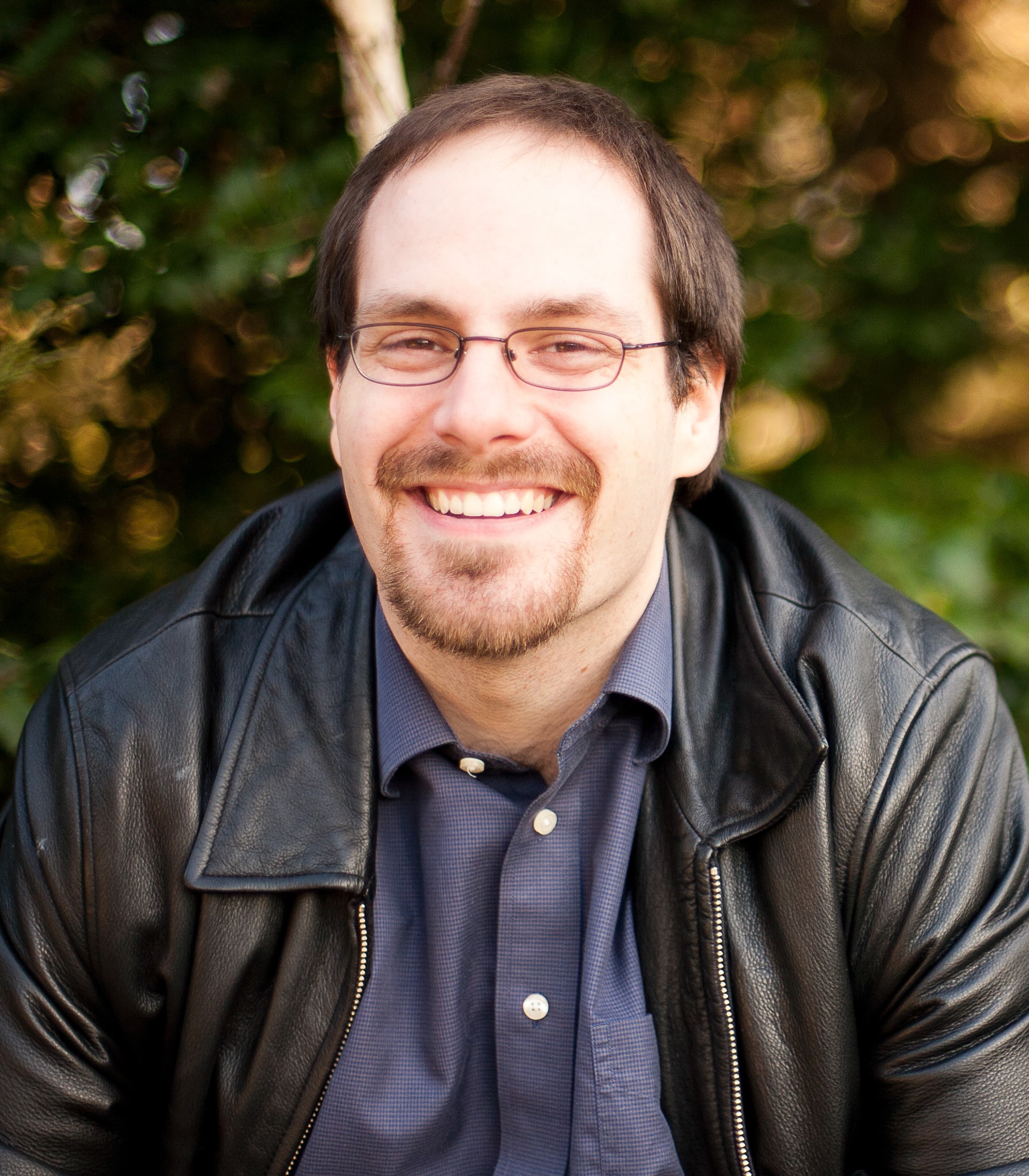 Nathaniel Chambers

Nathaniel Chambers has been involved in games for several years, working in music, sound, mixing, and voice over. Select credits include: Shardlight and Primordia by Wadjet Eye Games, Extreme Exorcism and Hermit Crab In Space by Golden Ruby Games, Rad Raygun by Trufun Entertainment, and Particle Mace by Andy Makes.
Nathaniel is influenced by many artists, musical and otherwise, from Carl Stalling to Trent Reznor, and finds artistry in puzzles, life, games, comics, books, and board games.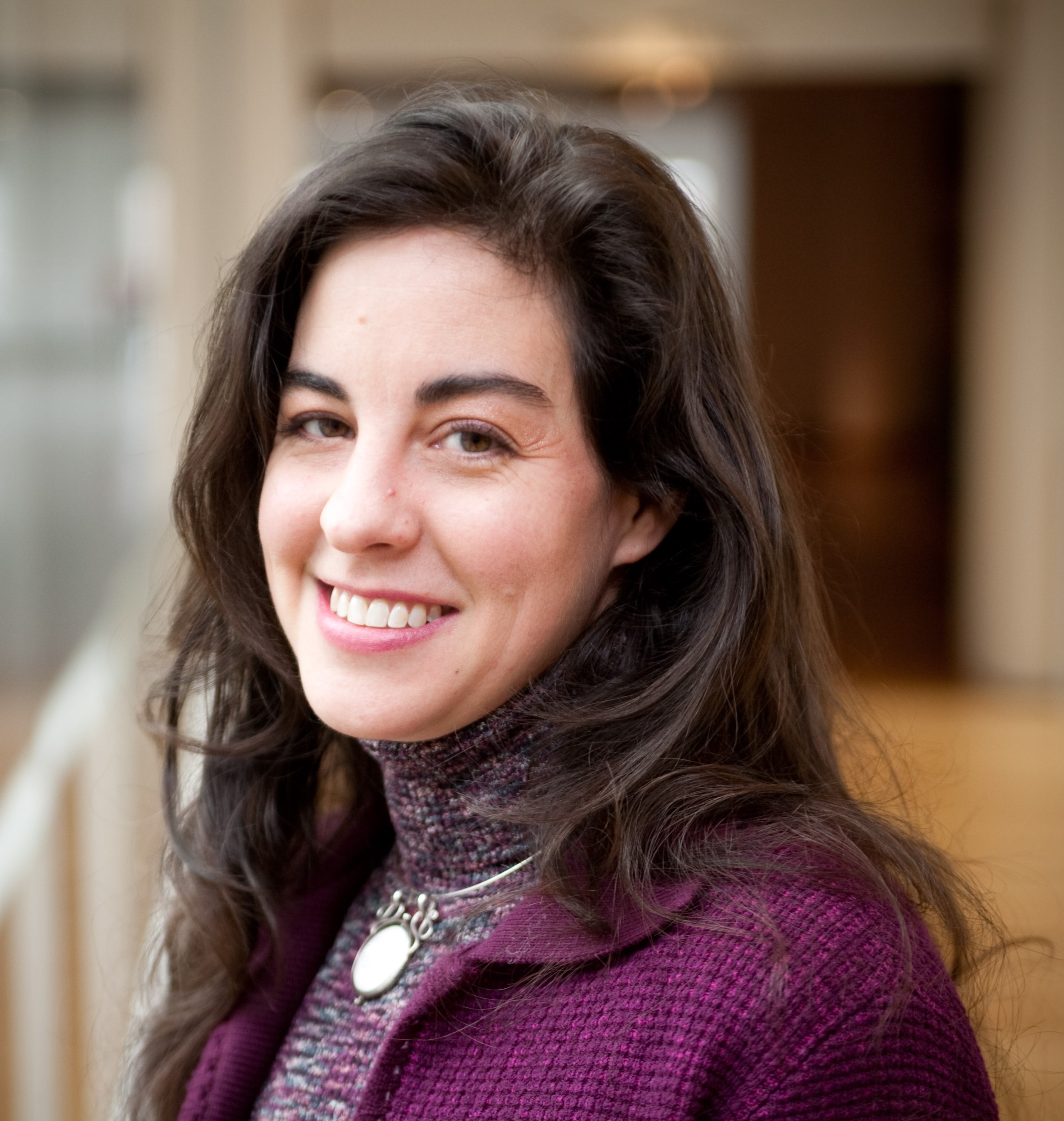 Meldrena Chapin

Meldrena Chapin is a behind-the-scenes supporter of GGDA, a SAHM (Stay-st-Home Mom), sometimes a game widow and occassionally a gamer herself (board games and card games, mostly). Professionally trained as an architect, interior designer, environment-behavior speacillist, and organizational development guru, she takes all these skills and more to run the Chapin-Greenberg household. Here at SIEGE, she brings the much-needed parent perspective to game design.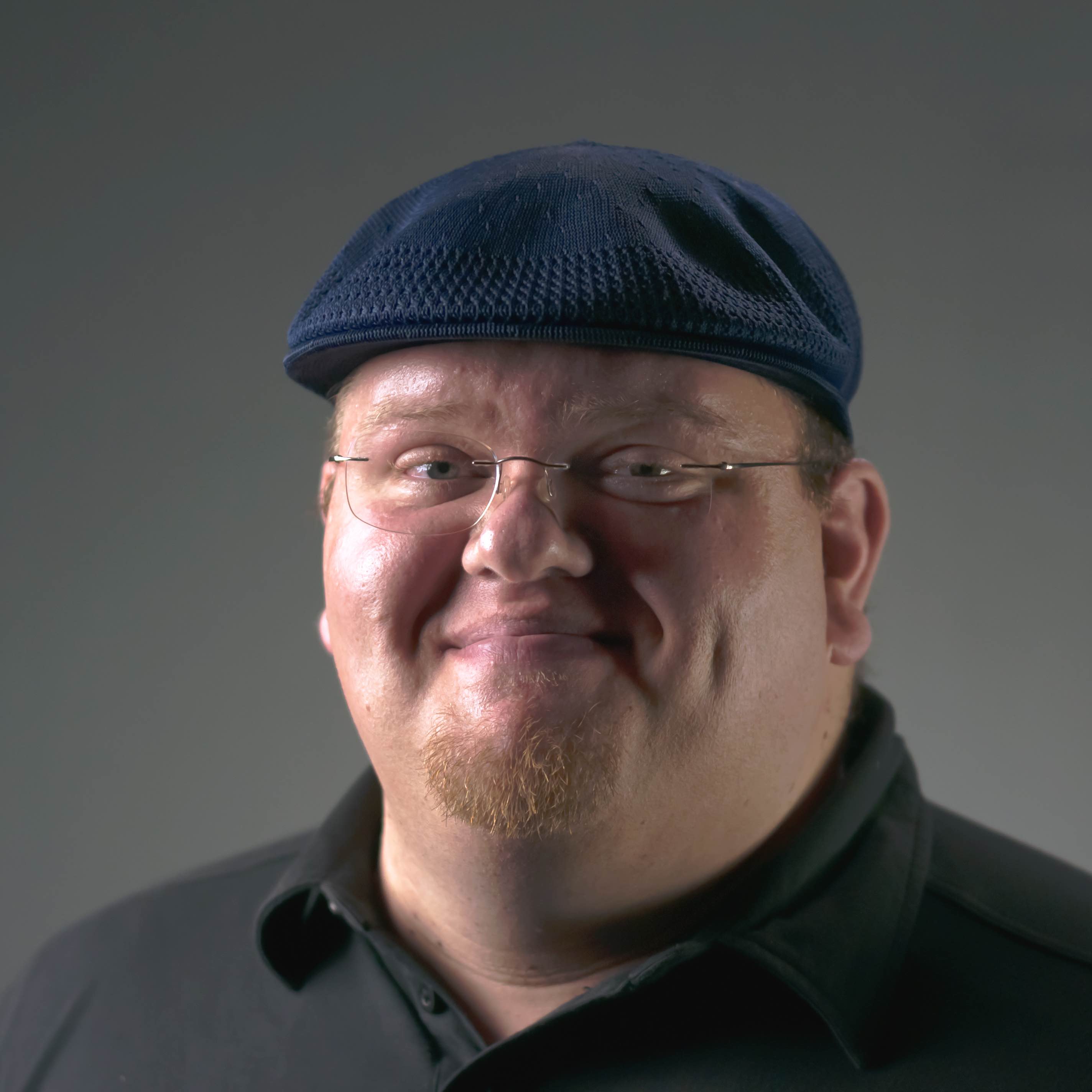 Jeremiah Clark

Originally from Maine, Jeremiah started his career as a CAD Drafter but decided to make a change after moving to Atlanta. In 2013 he graduated from The Art Institute of Atlanta with a BFA in Game Art and Design. He has worked in DevQA, as an assistant game producer, as a 3D modeler (both for game and engineering companies), as an adjunct game art professor, and as a video producer and podcaster. He continues to pursue freelance work, most recently the upcoming "Grumpy Witch: Emilia's Revenge" by Pixel Constructor, LLC. Last but not least, he co-founded Creator Forge, LLC with Pat Bollin to produce educational materials in partnership with professionals in games, animation, comics, etc. Together they host The Creator Forge Podcast, a monthly interview podcast focused on artists and their stories.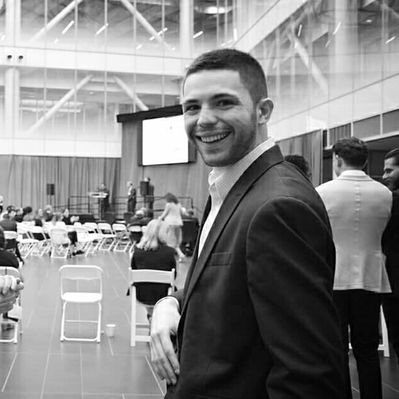 Angelo Damiano

Angelo Damiano is the President and CEO of PowerSpike, Inc., an influencer marketing platform focused on helping brands collaborate with Twitch influencers for unique and engaging activations in the esports space. Damiano founded the company in 2015 after previously serving as a shoutcaster for ESL, and as an influencer on Twitch and YouTube.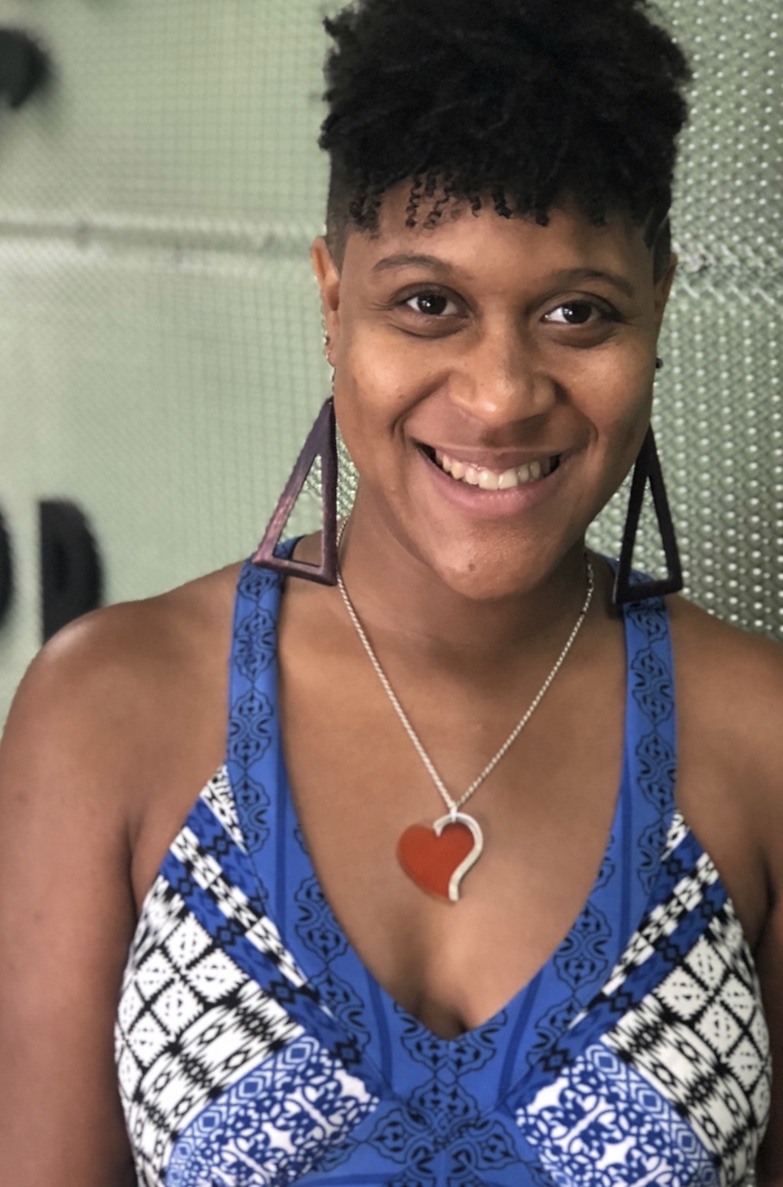 Kat De Shields

Kat De Shields's first taste of gaming came from watching her parents play Myst together. Ever since, she's been an avid gamer with a deep love for eccentric and heartfelt indie games. After a few years as a newspaper journalist, she entered the marketing and PR world working for nonprofits, publicly traded companies, and small businesses. Her first role in the gaming industry was Communications Manager for GameSkinny followed by a social media marketing role for Novy Unlimited. Currently, she works at Skillshot Media, a subsidiary of Hi-Rez studios, as a Senior Esports Community Manager for Realm Royale. Kat has a BA in Journalism from Hampton University and an MFA in Writing from SCAD.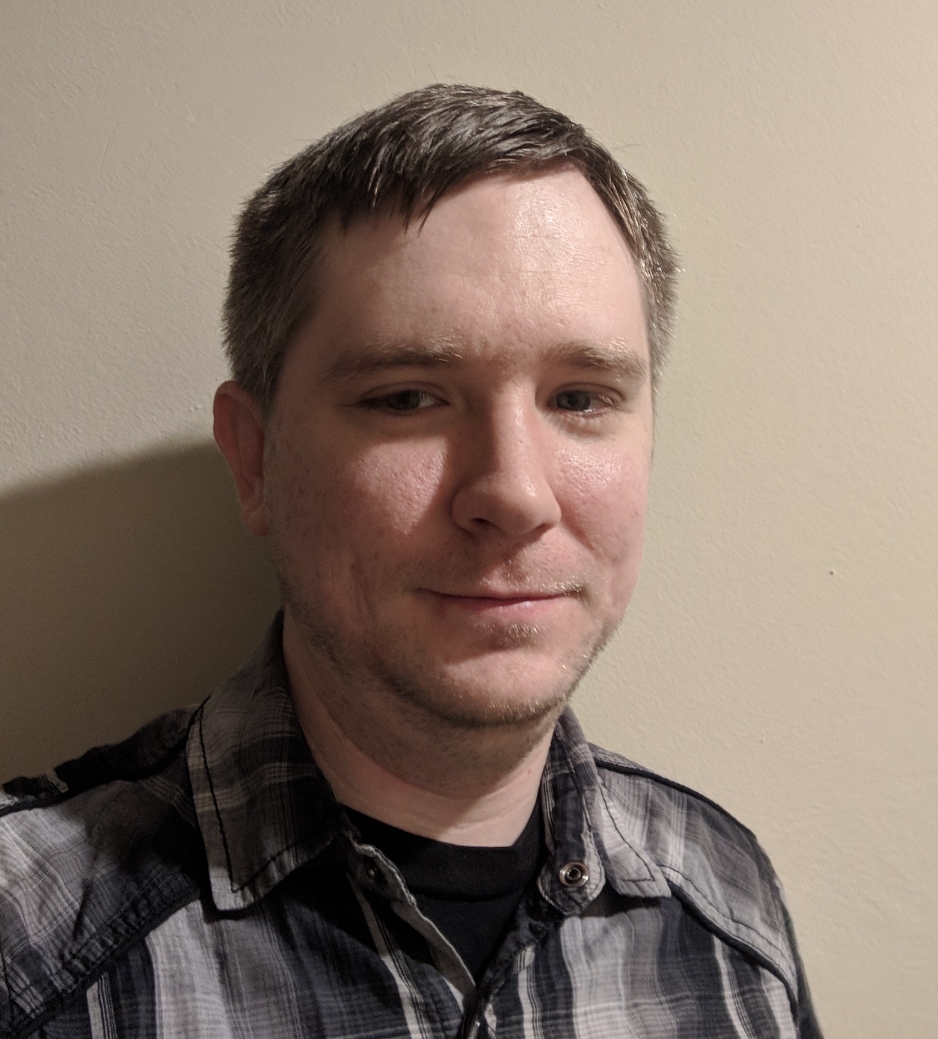 Kevin Dressel

Kevin Dressel is an independent game developer and founder of Shiny Dolphin Games LLC. He previously worked at Zynga on Cityville, Ninja Kingdom, and Puzzle Charms, and at Volition and EA on Red Faction: Armageddon and Littlest Pet Shop: Friends. Recently he released Clash Force on Steam and is working on Polyroll and Zap Blastum.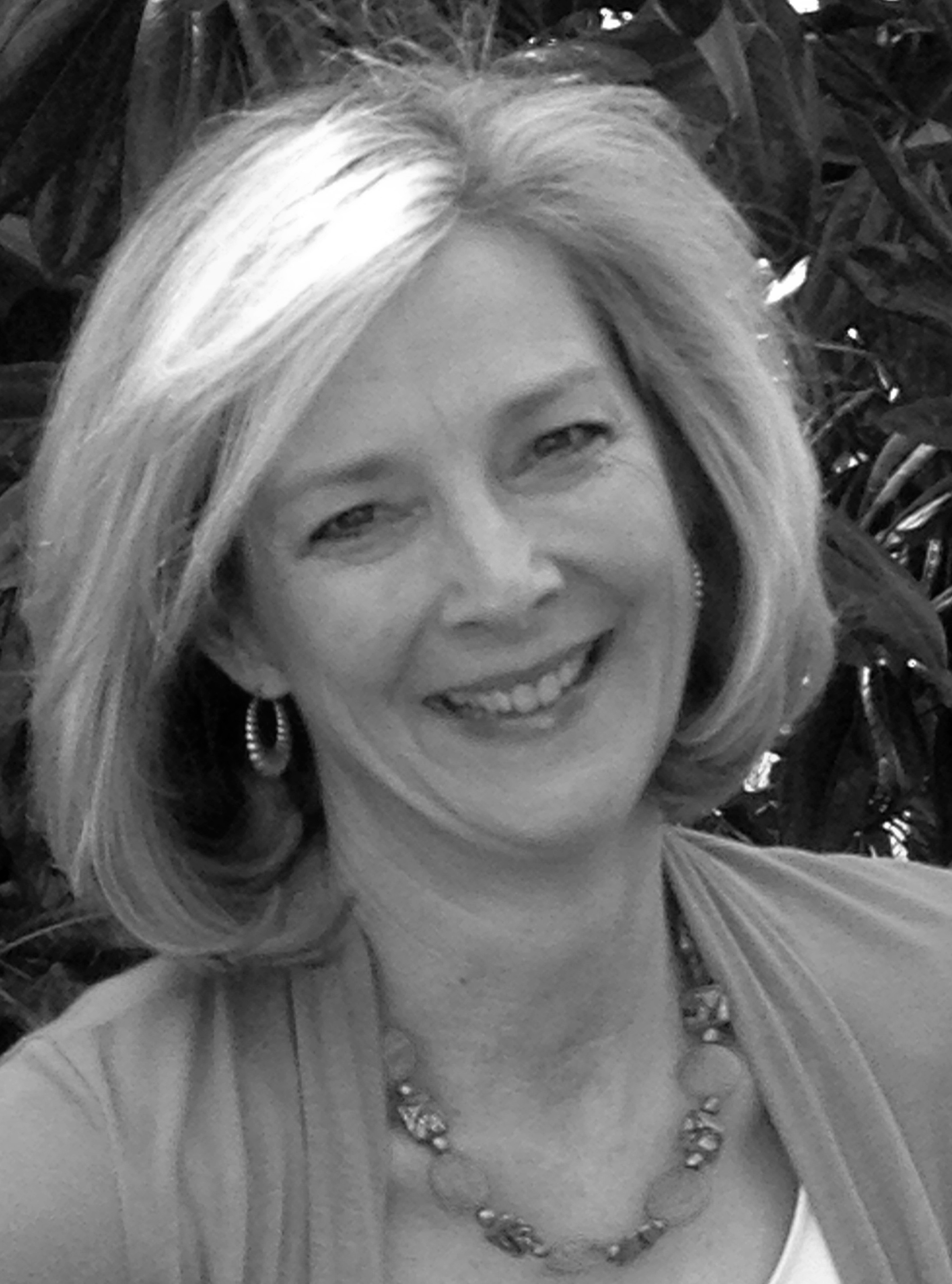 Susan Duralde

Susan Duralde is an Alpha Networker. Prior to joining OND as a consultant and instructor, she had a 12-year career with IBM as an Account Executive for major accounts. She also led the redesign of the IBM Sales School worldwide. Later, as an independent consultant, she worked with high-tech sales teams, from the small start-ups to global teams of major corporations with Fortune 10 accounts, to develop and implement account and opportunity strategies. She was a lead consultant on a major sales force transformation project at a Fortune 500 company. Her passion is helping clients grow revenue. Susan's specialties include resolving revenue growth challenges for small to medium sized companies; coaching sales teams on customer acquisition and retention; materially impacting the speed and value of mission critical teamwork; simplifying and focusing revenue generating activity; removing guesswork and frustration from creating competitive advantage; and turning strategic plans into day-to-day actions everyone can execute.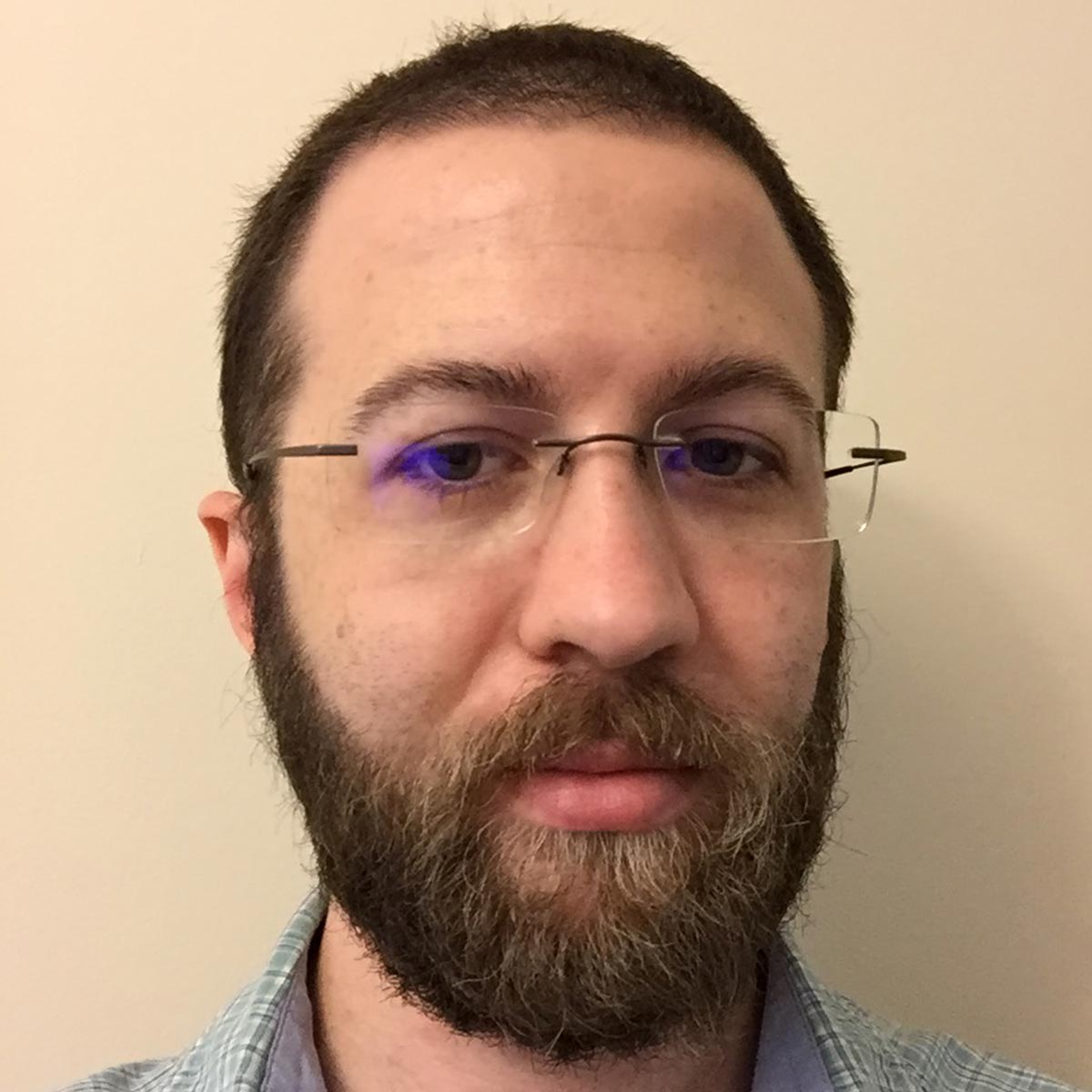 Zane Everett
Motion Reality and IGDA Atlanta
Zane Everett is an industry veteran who works at Motion Reality as a Senior Gameplay Programmer. At Motion Reality, he has worked on an auto-networked ECS Framework in Unity to create experiences for Motion Reality's motion capture hardware. Before joining the VR team at Motion Reality, he created educational video games at Cogent Education for 6 years. In that time, he created several AI, physics, UI, and tool systems for 16 short games and extensions to Unity using an MVC Framework. He has also toyed around with GPU programming and Machine Learning.
In his spare time, Zane is creating an area of control board game set in Southeast Asia titled Raja Mandala. As the Lead Designer, Zane developed the main gameplay mechanic based on the political organization of ancient Southeast Asia and provides research material for artists to create the game's evocative imagery.
As an IGDA Atlanta board member, Zane helps to organize events around Atlanta and bring wider attention to the games created in the area.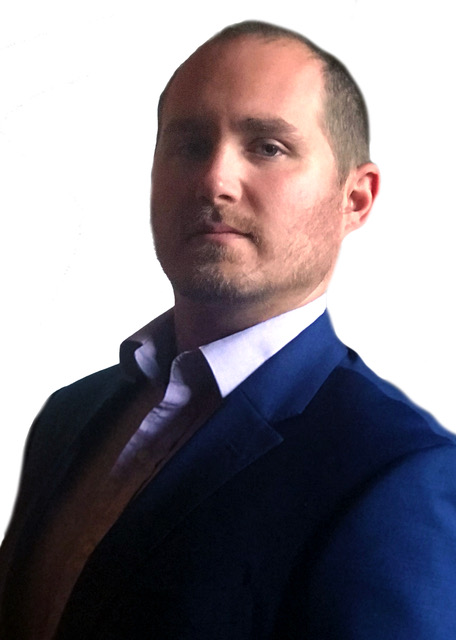 Joshua Fisher

Joshua A. Fisher is a Ph.D. candidate researching the affordances of emerging media for community storytelling. He's also an advisor to Fanboard, an AR live sports marketing start-up. Joshua has published extensively on the affordances and implications of augmented, mixed, and virtual reality storytelling. In industry, he has consulted with a wide range of organizations including the Arthur M. Blank Foundation and the Atlanta Bicycle Coalition. Joshua is currently completing his dissertation and managing the development of multiple location-based and AR storytelling platforms in Atlanta.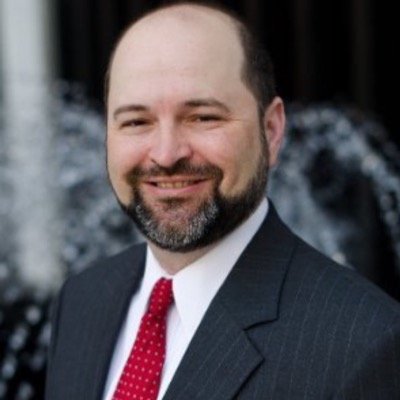 Aaron Futch

Aaron Futch is a Senior Transactional Attorney at Marshall Denning. Aaron is an experienced commercial attorney and business development professional with world-class expertise in space, telecommunications, and media transactions, as well as risk management and compliance services, and data privacy and security issues. Meet Aaron at the Ask an Expert Booth.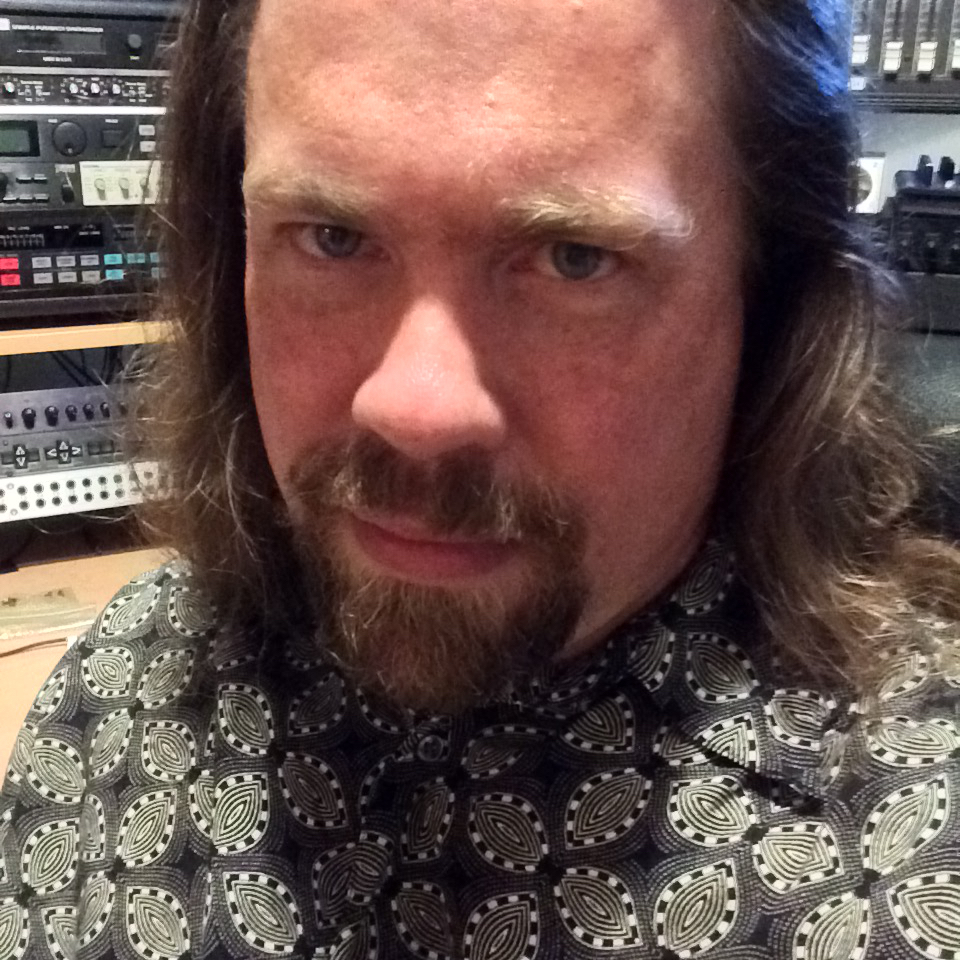 Caleb Garner
Game Designer and Producer
Caleb has been designing games since 2002 and went full time work for hire projects in 2008 when he formed Part12 Studios in Nashville. He relocated his operations to Boston in 2011. He has completed over fifty project for clients since starting out with many talented professionals. Some notable clients he has worked for are Coco-Cola, NASCAR, MIT, Perkins School for the Blind, Mattel, Amazon (Alexa Button Launch Titles) and many others. Caleb loves game design above all, but has worn every hat in the game development process many times and enjoys it. He has made numerous projects from soup to nuts for mobile, web, console and coin-op as well as new and new platforms like Alexa using Voice Apps and the recently funded Spatial AR game system. Enjoys his tricked out Amiga 1200 and pre-Y2K studio for music and is going to be looking to see if there is a good skate park in Atlanta.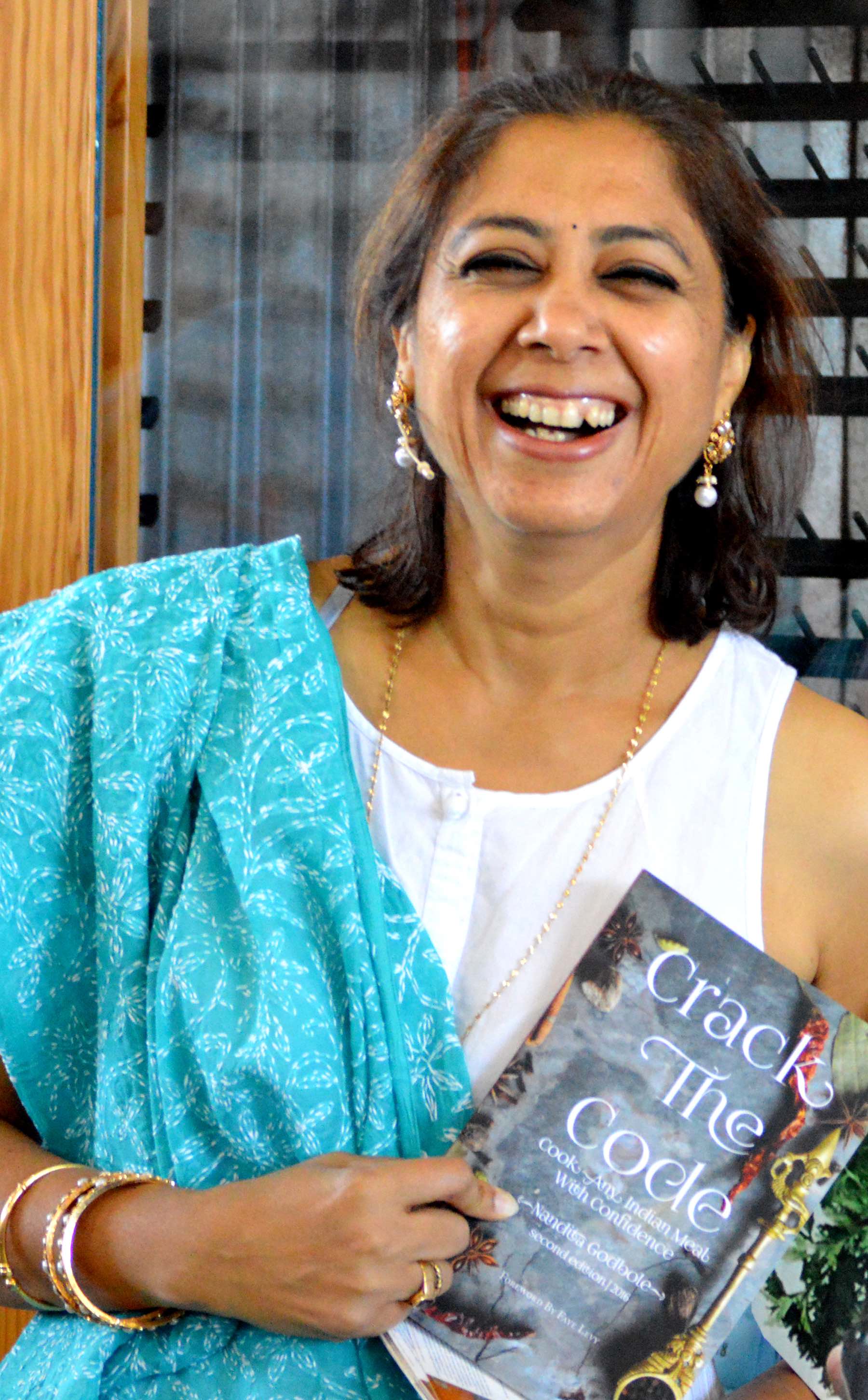 Nandita Godbole

Nandita Godbole is an Atlanta based food writer and author of five cookbooks. In a short span of four years, she has single-handedly cultivated a global audience of readers and food enthusiasts, has been featured on NBC Asian America, Good Day Atlanta (Fox), Atlanta Business Chronicle, Publishers' Weekly – the sourcebook for authors and publishers alike, and has an upcoming TED-X talk.
Nandita exclusively uses crowdfunding to raise the capital for her books and relies on community feedback to finetune her projects – correcting failures and shaping successes along the way. Three of her campaigns were featured under Kickstarter's "Projects We Love", and two of those campaigns fully funded within a matter of hours. Her multi-faceted professional background and increasingly intricate entrepreneurial ventures have paved the way for invitations to showcase her work at illustrious institutions, speak at career fairs, at conferences of professional development groups like the International Association of Culinary Professionals, and other prestigious events. Nandita has also been approached to share her entrepreneurial experiences in using crowdfunding with business schools in the US and Europe. Through her five campaigns, Nandita has observed that many Kickstarter backers who support food/cookbook projects like hers, actively support gaming projects, which, in her opinion is not a coincidence as gamers are always hungry for good food.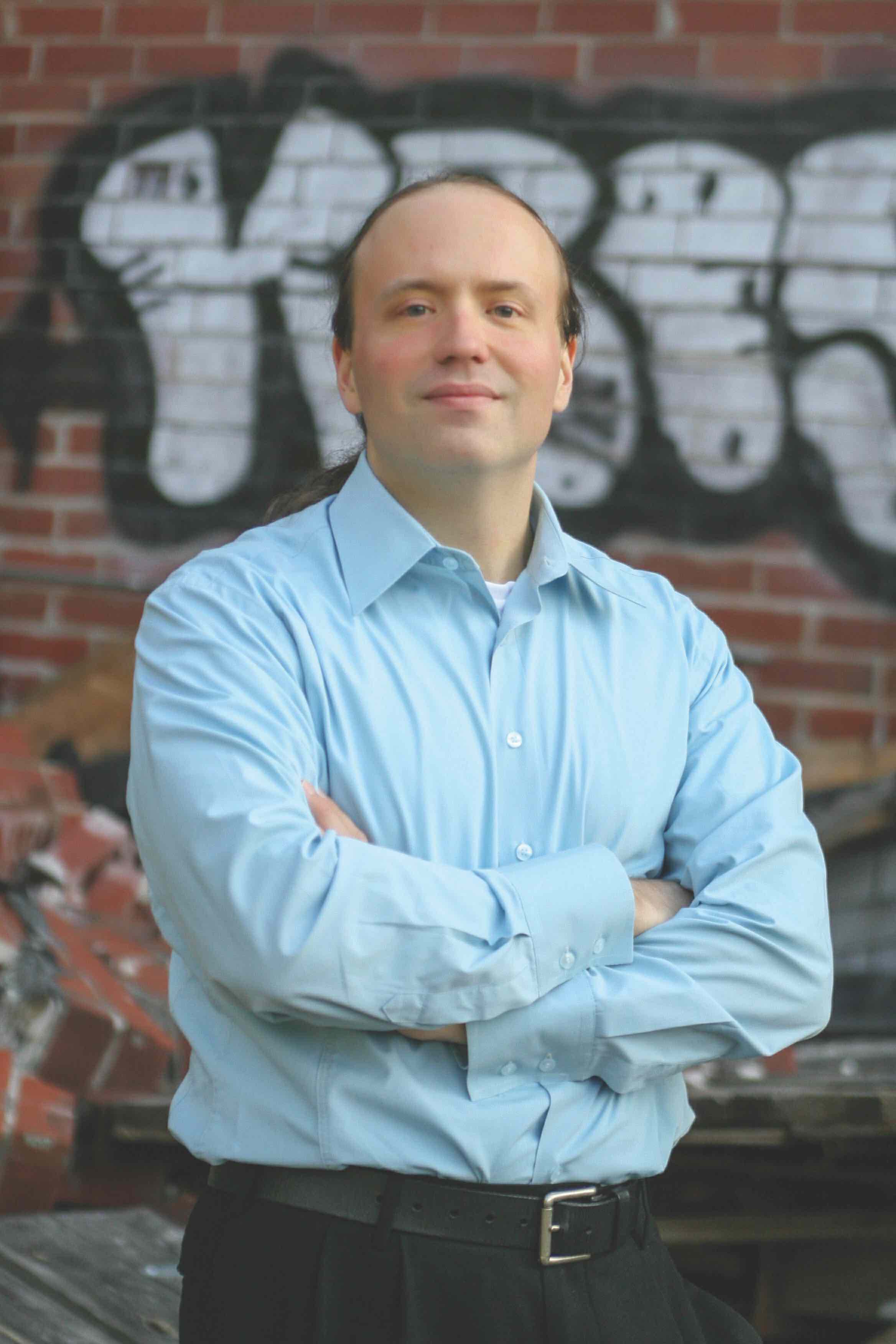 Andrew Greenberg

Andrew Greenberg, executive director of the Georgia Game Developers Association, has been making his living as a game developer since 1990. Best known for designing computer games and roleplaying games, is lead developer on the recently released Fading Suns: Noble Armada PC game and ran its successful Kickstarter. Andrew co-created the "Fading Suns" roleplaying and computer games and was the original developer of White Wolf's "Vampire: The Masquerade." He has credits on more than 50 White Wolf products and more than 20 HDI books. He has also worked on products with other roleplaying game companies, including "Star Trek Next Generation" and "Deep Space Nine." His computer game credits include Dracula Unleashed, Star Trek: Starfleet Academy, Emperor of the Fading Suns, Warhammer 40K: Final Liberation, Merchant Prince II, Mall Tycoon, Dungeon Crawlers, Dungeon Lords, The Virtual World of Kaneva, Railroad Tycoon Mobile and the Global Agenda MMO. A fellow with the Mythic Imagination Institute, Andrew is also organizer of the Southeast Interactive Entertainment and Games Expo (SIEGE). He serves on the Georgia Film, Music and Digital Entertainment Commission and chairs the DeKalb Entertainment Commission.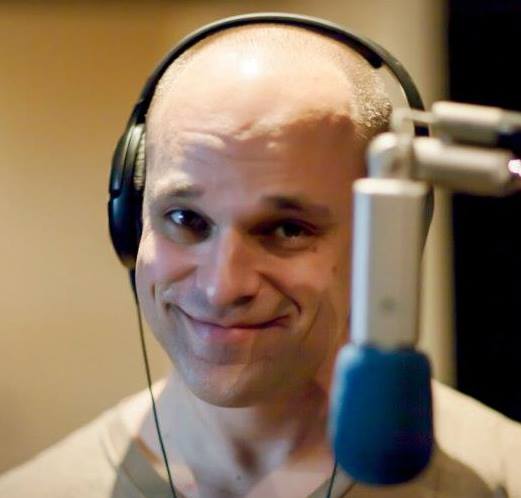 Zach Hanks

Zach Hanks has been a voice director or actor on nearly 100 AAA game titles. His game voice directing credits include Homeworld: Shipbreakers, Driver: San Francisco, S.T.A.L.K.E.R.: Shadow of Chernobyl, Saints Row, and the Company of Heroes and Warhammer 40,000: Dawn of War II series. He has lectured on the creative and pragmatic aspects of recording game dialogue at GDC, where he was named one of the top speakers, as well as at GDC Canada, Relic Entertainment, and Ubisoft. He has been named one of IMDb's Top 20 Male Video Game Voice Actors of All Time, and his performance credits include seven Call of Duty titles, as well as notable franchises such as Mass Effect, Dragon Age, Diablo, World of Warcraft, Battlefield, Persona, Tekken, Final Fantasy, Ninja Gaiden, Dead or Alive, and others. He is best known as the Scottish sniper "Captain MacMillan" in the "All Ghillied Up" mission in Call of Duty 4: Modern Warfare and Modern Warfare Remastered. He has taught game voice acting technique at colleges, universities, and studios across the country, and currently directs the Voice-Over Career Launchpad, providing consulting services to early career VO solopreneurs and mid-career voice talents transitioning into game work. He is an active member of SAG-AFTRA, and represents the Atlanta local on the union's National Interactive Media Committee and National Voice-Over Performers Committee.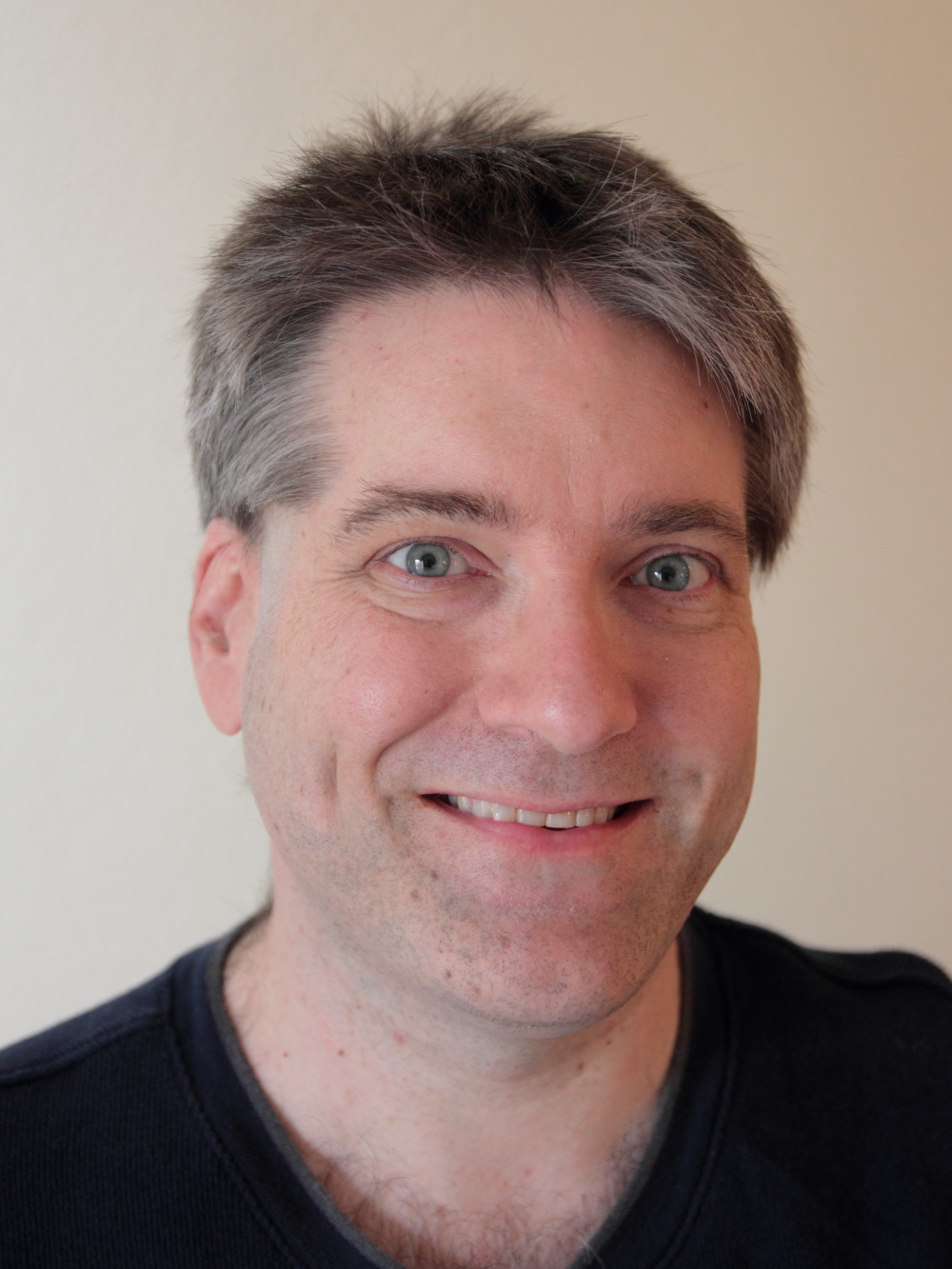 Curtis Hartung

Curtis began programming as a pre-teen on the likes of TRS-80's and Apple II's. Game software was always his passion. After receiving an undergraduate degree in Mechanical Engineering, he pursued a master's in computer engineering, going on to work at NASA on satellite systems, robotics, and then specialized large-scale multithreaded networking databases (UseNet). After some independent efforts to write games he got his break at SOE as the network programmer for EverQuest and has never looked back. Now with over twenty years in the games industry in various capacities, he is eager to share his experience with anyone unfortunate enough to stand still for too long.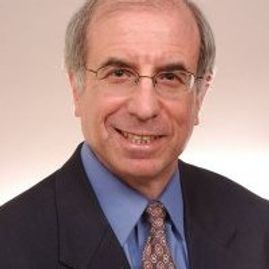 Rob Hassett

Rob Hassett is a lawyer with Business Law Partners/Hassett Law Group in Atlanta. Rob's firm helps creative entrepreneurs start, grow and protect their businesses. Rob previously co-authored the volume on interactive media and Internet law of the leading treatise on drafting contracts for the entertainment industry. He has taught many classes in the professional education program at Georgia Tech. He is co-chair of the SIEGE Investment Conference.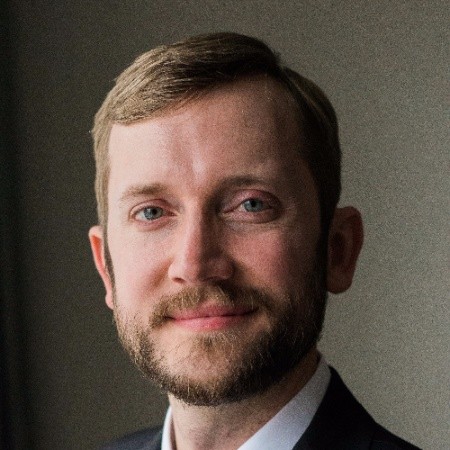 Jason Hillhouse

Jason Hillhouse is a Senior Game Developer at You Are Here, a company offering immersive experiences to engage, educate, and inspire with augmented reality, virtual reality, and mixed reality. YAH helps agencies and brands engage customers with a strategic mix of innovation technologies for events, marketing, training, and more – all over the world. Jason focuses on developing interactive Unity projects for clients using a wide range of disciplines: Augmented Reality, Virtual Reality, Video Games, Interactive Touchscreens, Multiplayer Networking, Projection Floors, Computer Vision, and Machine Learning. His completed projects are for use on various platforms and hardware: PC, Mac, Android, iOS, HoloLens, Vive, Oculus Rift, Windows Mixed Reality, and Kinect.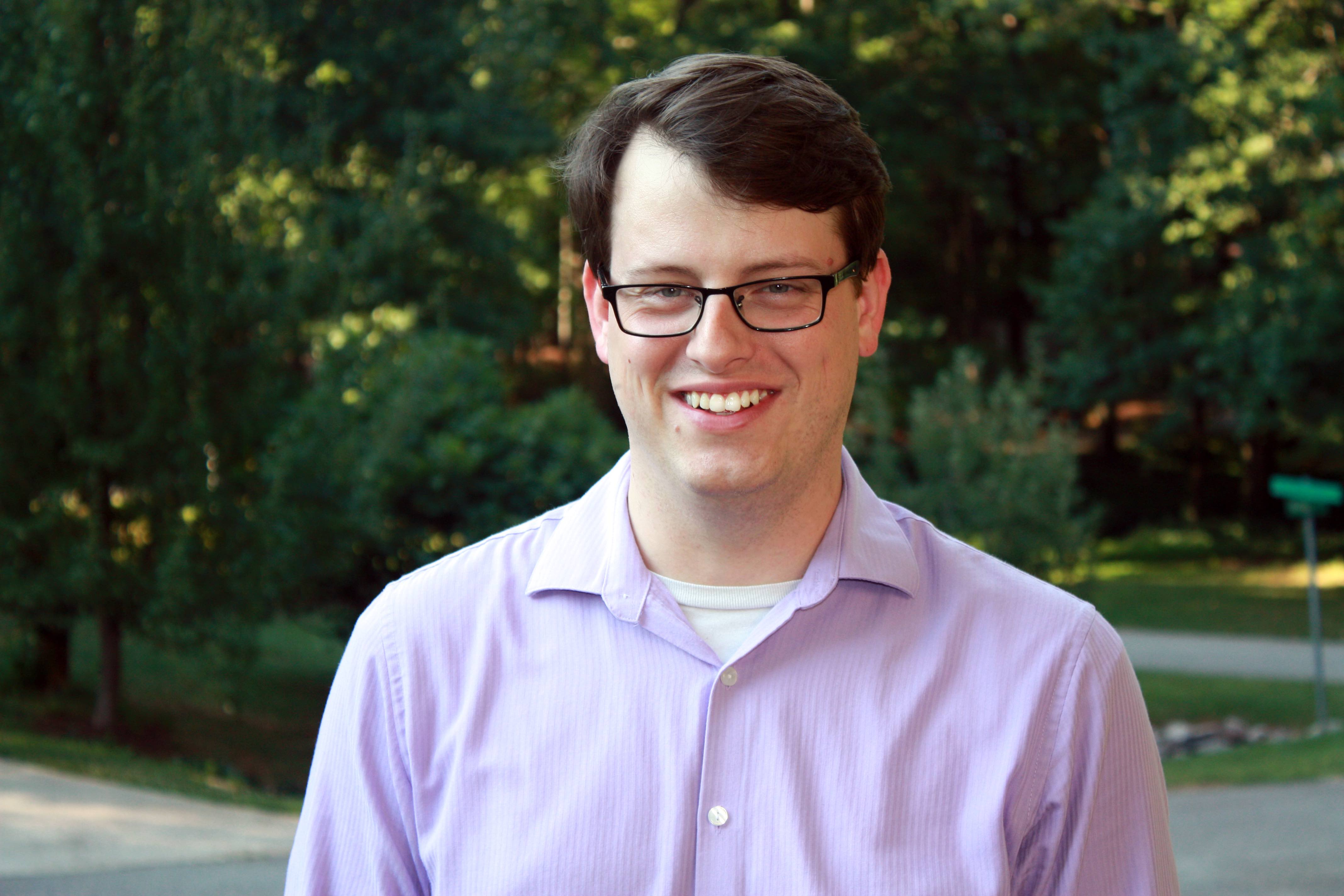 Brandon Huffman

Brandon (@brandonjhuffman) is an attorney and founder of Odin Law and Media, which focuses on counseling video game and interactive media clients on issues related to licensing, publishing, intellectual property and corporate growth. His clients include new and traditional media companies, game and software developers, authors, animators and others at the intersection of technology and creativity. Brandon serves as general counsel to the International Game Developers Association and sits on the Sports and Entertainment Council of the North Carolina Bar Association.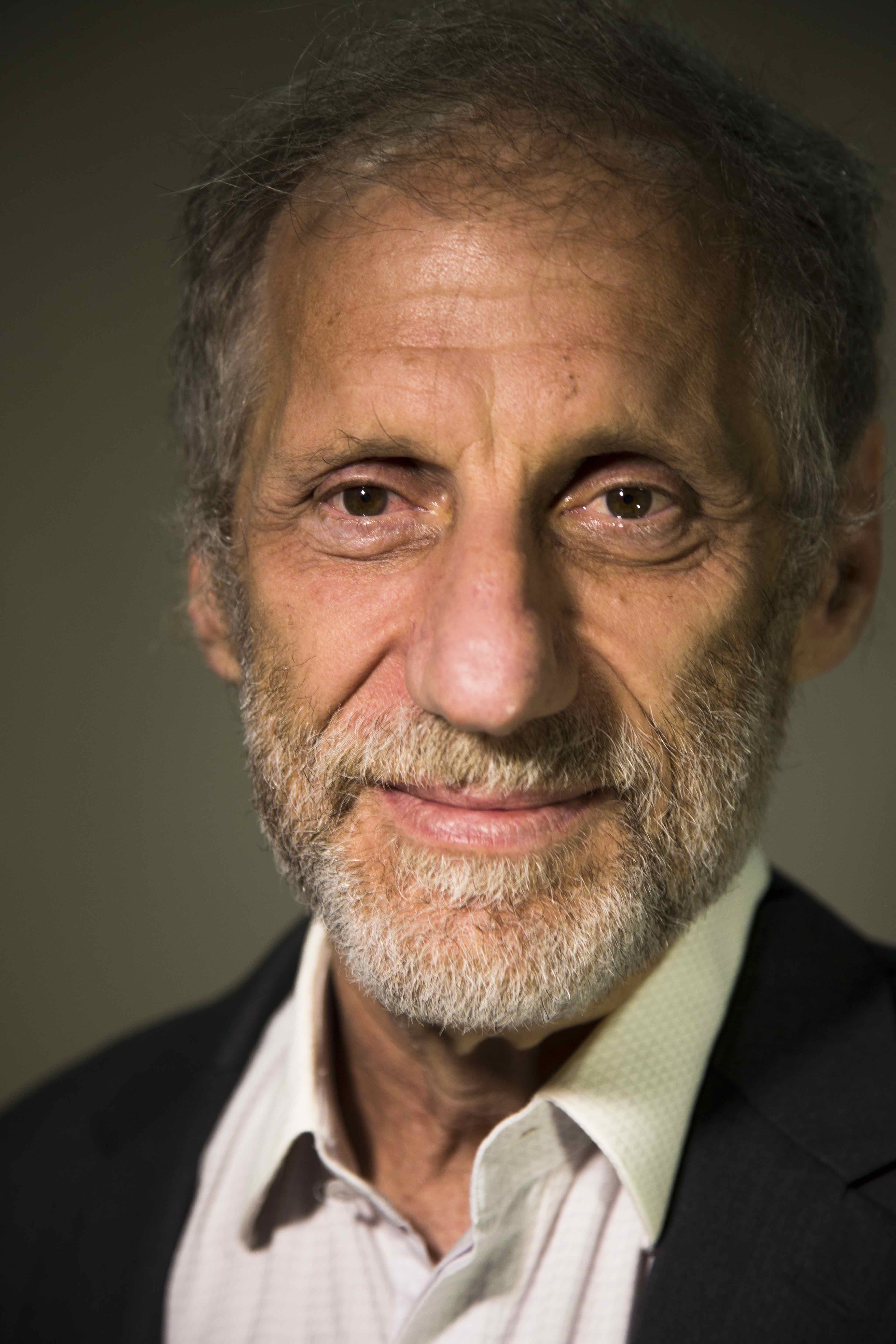 Dov Jacobson

Jacobson grew up in an age when math and art were considered incompatible disciplines. By ignoring this attitude, he was able to exploit slim talents in both fields to join the pioneers of computational art and digital games. Consequently, his erratic work at the intersection of computers, videogames and art has appeared in museums, magazines and expos around the world – as well as in the game market Jacobson writes and speaks at numerous conferences – such as Serious Play, GameTech, mHealth, I/ITSEC, ATD, Training, SALT, Online Learning, Reality Bubbles, MOMI, and SIEGE. This is his seventh game design talk at SIEGE. Previous topics were the Art of the Videogame, Biomimetic Crowdsourcing, Song as a Learning Vector, Constructive Failure, Hands-On Learning, and From Plans to Planes ( a case study of a game for Boeing.) .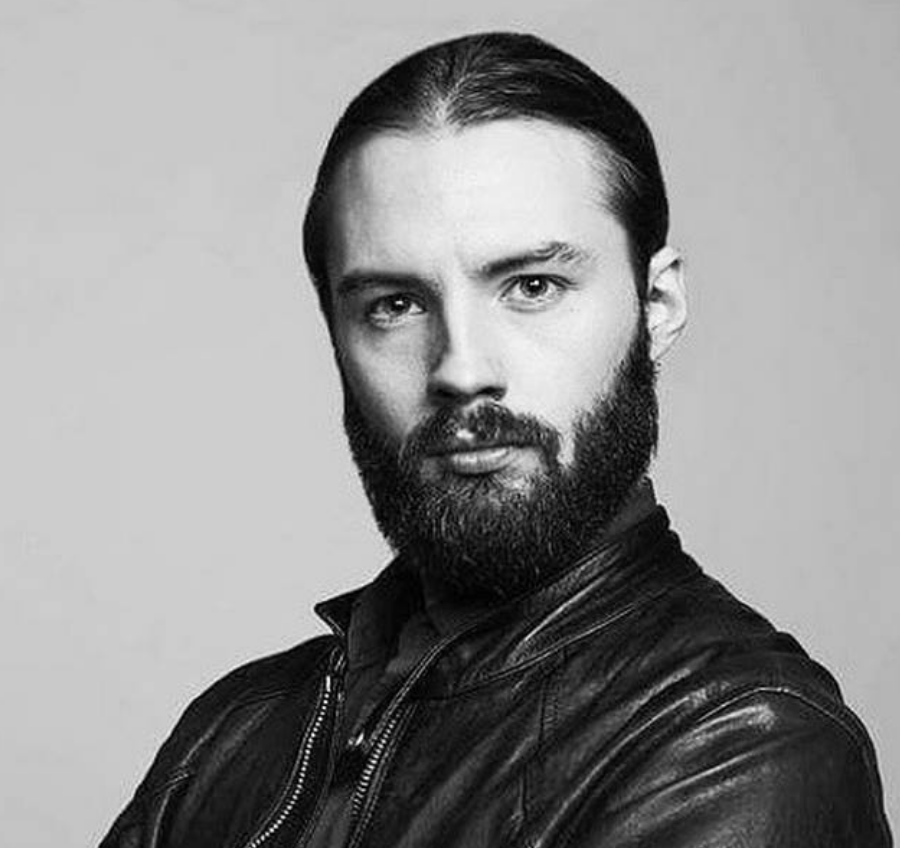 Zack James

Zack James, CEO of Animeme Studios, is featured in over 250 media outlets including Times, People and USA Today. Animeme Studios is a Webby Nominated animation studio with over 10 Million fans, 2 Billion+ video views and 50+ successful brand campaigns.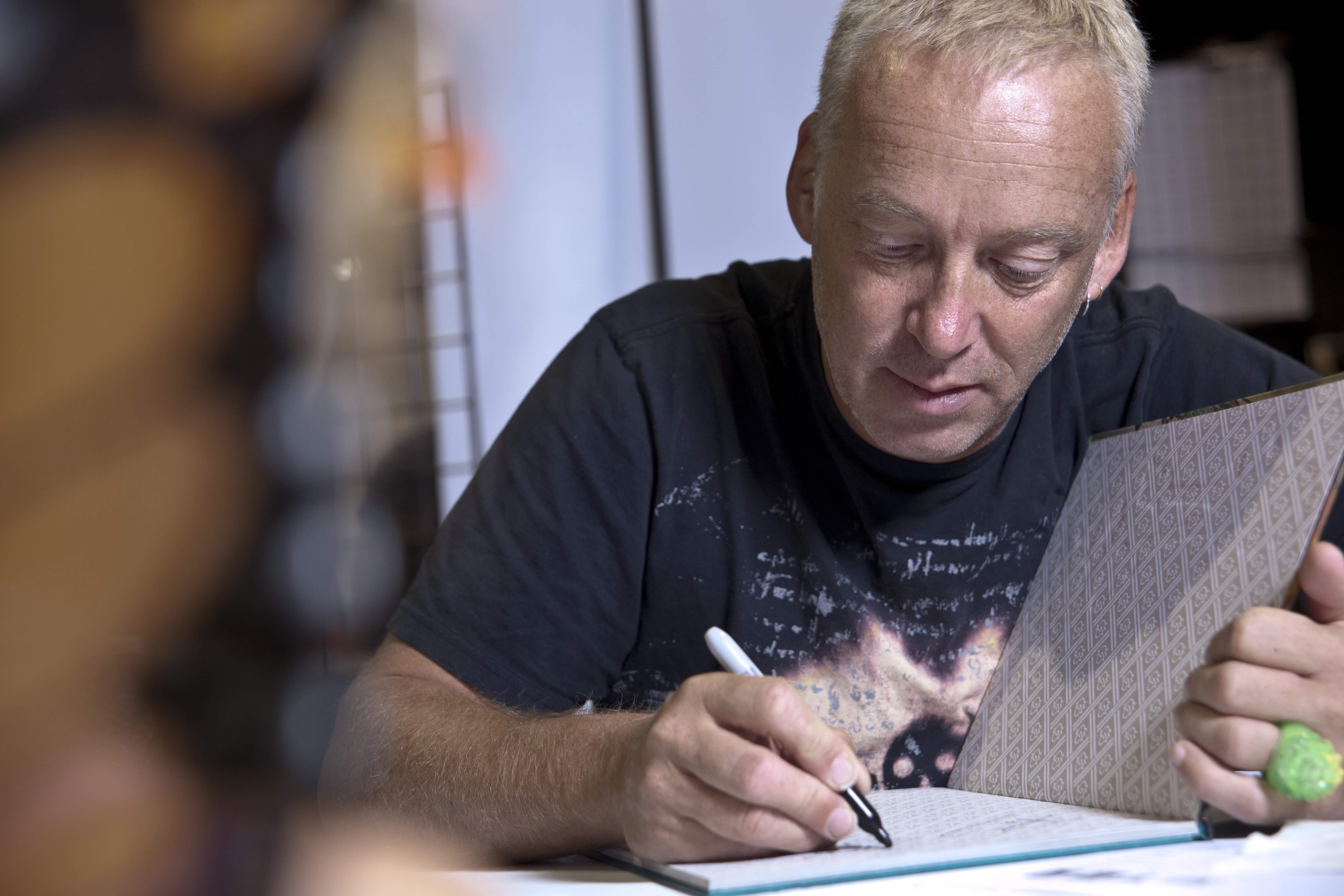 Paul Jenkins

Paul Jenkins has been creating, writing and building franchises for over 25 years in the graphic novel, film and video game industries. Over the last two decades Paul has been instrumental in the creation and implementation of literally hundreds of world-renowned, recognizable entertainment icons.
From his employment with the creators of the Teenage Mutant Ninja Turtles at the age of 22 to his preeminent status as an IP creator, Paul has provided entertainment to the world through hundreds of print publications, films, video games, film and new media. With 6 Platinum selling video games, a Number One MTV Music Video, an Eisner Award, Five Wizard Fan Awards, and multiple Best Selling Graphic Novels, Paul Jenkins is synonymous with success. He has enjoyed recognition on the New York Times bestseller list, has been nominated for two BAFTA Awards, and has been the recipient of a government-sponsored Prism Award for his contributions in storytelling and characterization.
"I would trust Paul Jenkins with any Marvel character. Let me repeat that a bit louder: any Marvel character."
—Marvel Editor-in-Chief, Joe Quesada
Abby Joslin

Abby Joslin is an Atlanta business coach and consultant who specializes in tech and creative startups. She offers help with business plan formation, basic marketing and social media strategy, and event production assistance. Abby is the Associate Conference Director for SIEGE and is the former Atlanta chapter president of the Georgia Game Developers Association. She has an MBA from Georgia State University and gets surprisingly enthusiastic when talking about most things business. (Come see her at the Ask An Expert booth this weekend.)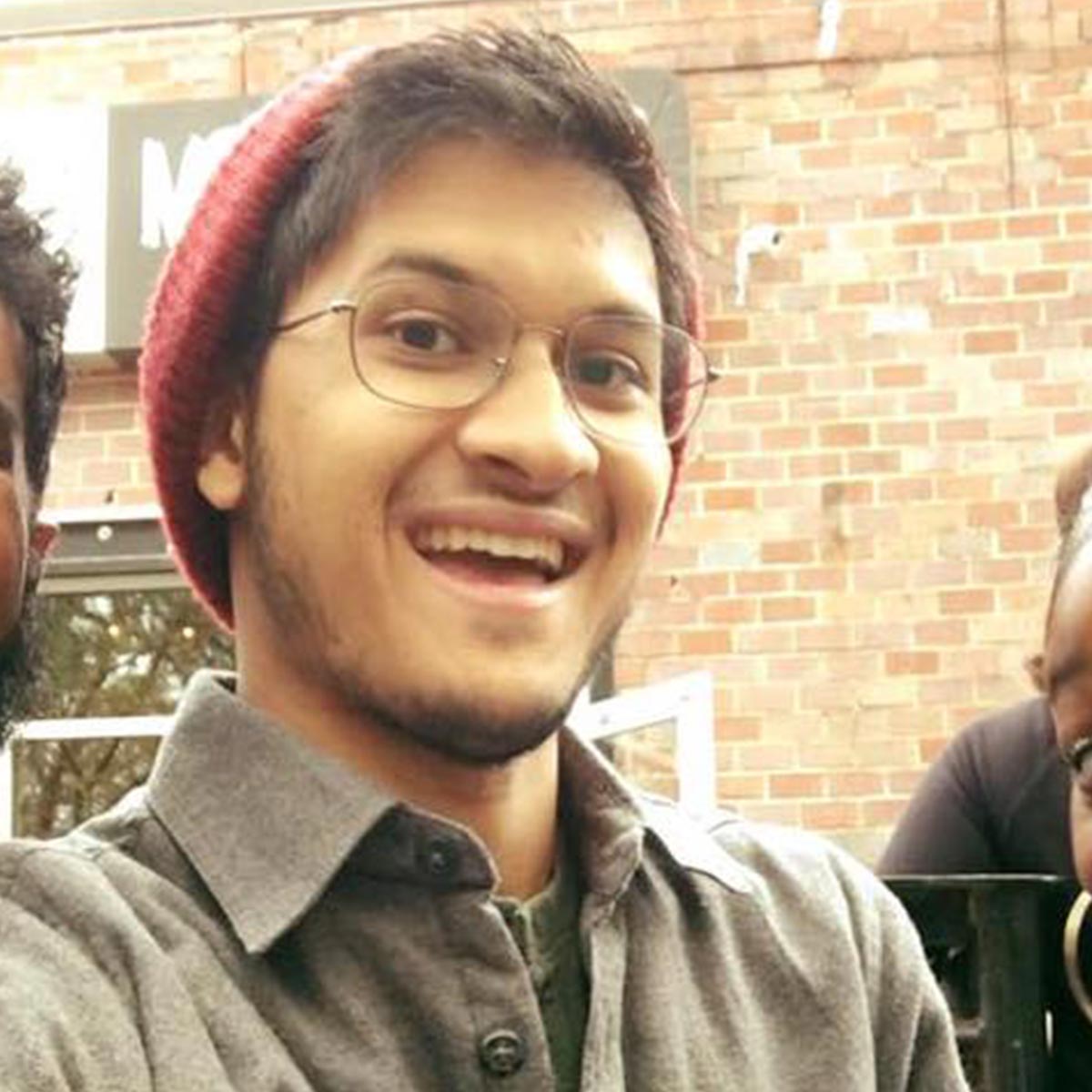 Kartik Kini
Infinite Reflections Studio
Kartik Kini is the founder of Finite Reflection Studios, where he is leading development on the studios first game: TwinCop. He has been working with Unity for 4 years, and has made over 10 student games with it, not counting the multitude of prototypes he's made in his spare time. He is in his last semester at Georgia Tech, where he is studying Computational Media with a focus on Game Design. He hopes to one day teach game design in some capacity, and enjoys debating modern design trends in games and providing support to other indie game studios.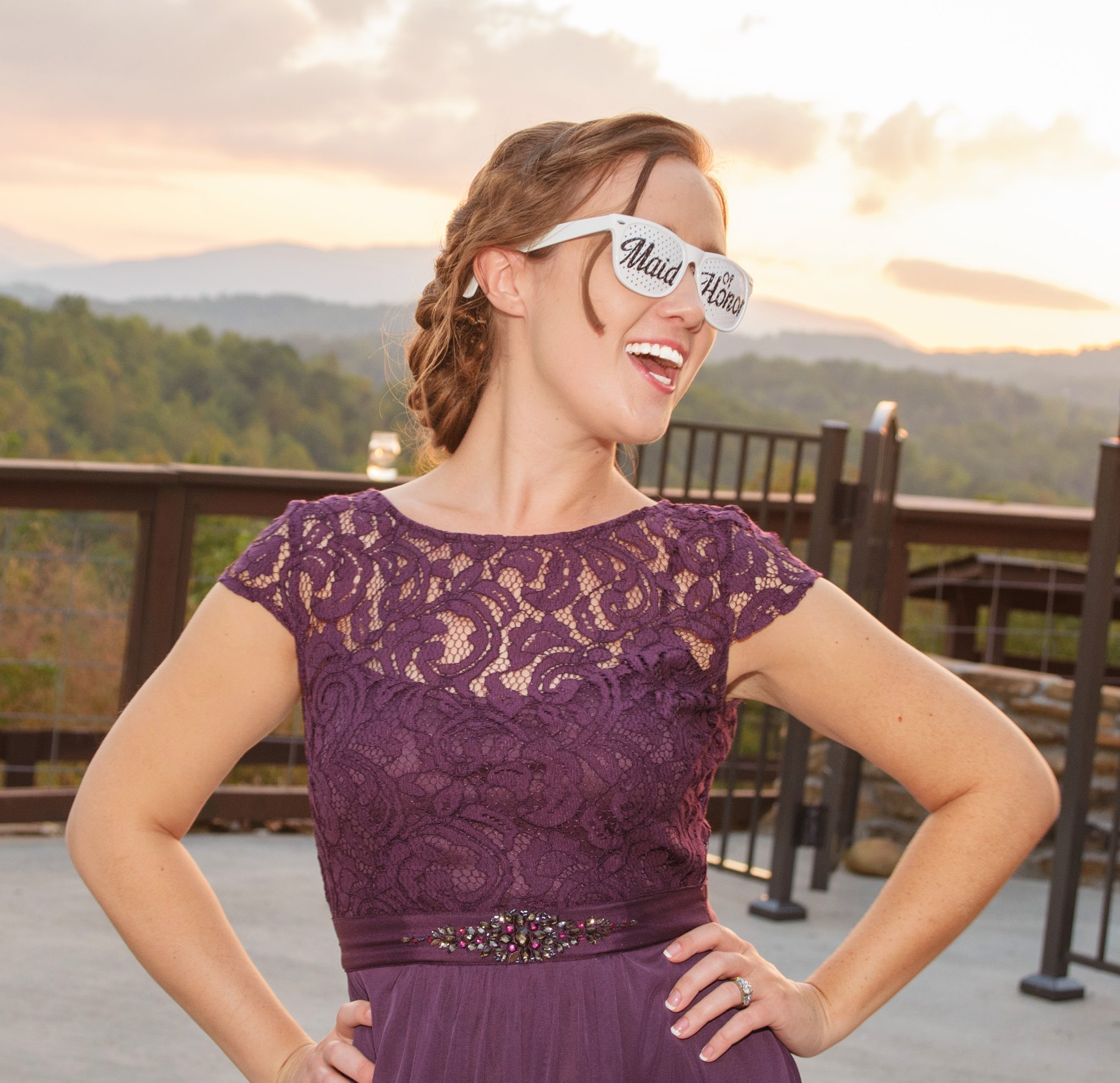 Leah Knighton

Leah is the CCO of Ker-Chunk Games and leads art production and creative universes for original IPs and client work. Leah was the character designer and animator for PrinceNapped, a puzzle game to rescue a prince which Apple featured under "New Games We Love" and "Great on iPhone X". She also created the art for Rainbow Tree Stickers for imessages to normalize the representation of LGBTQIA families. She excels at creating unique stories expressed through character animation and understanding the challenges of creating new ideas for already established brands.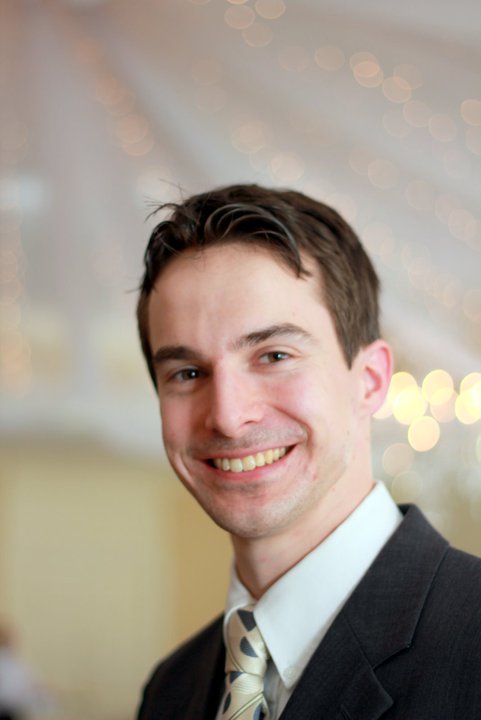 Kevin Lanzing

Kevin Lanzing is the designer of board games such as Flash Point: Fire Rescue and Tako Judo: The Timeless Sport of Octopus Wrestling. He never travels without a pencil and paper for scrawling game ideas in his downtime. While game design is his passion, he is also interested in web development, graphic design, and politics. He lives in Suwanee with his wife Sarah, his son Steven, and his cat Georgia.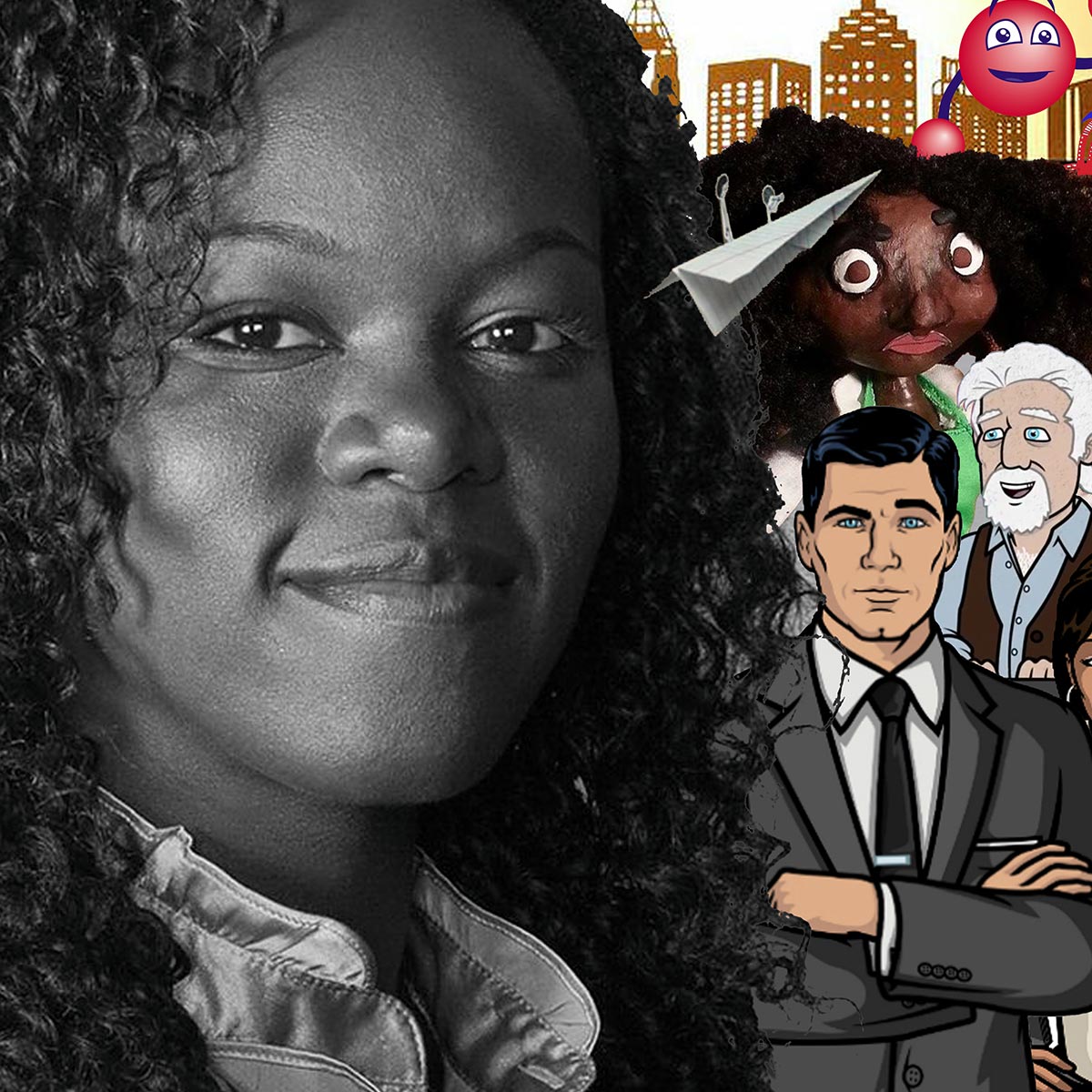 Allyssa Lewis
MyAnimationLife
Although born in Brooklyn, New York, Alyssa has spent the last two decades expanding her creative reach in Atlanta, Georgia, where she uses her BFA in animation from SCAD – Atlanta toward experimental animation and mixed media illustration. Most noted for her animation on over 75 episodes and promos of FX's Emmy nominated series "Archer", she has also produced content for NBC's "30 Rock", i am OTHER, Animation Domination, ComicCon San Diego, and Captain Planet's Planeteer Movement. As the CEO and Founder of the animation resource and staffing agency, My Animation Life (MAL), she primarily focuses on the career placement and portfolio enhancement of artist within animation-related industries. Creating Georgia's most inclusive animation map and calendar are just a couple of the popular assets MAL provides to strengthen Georgia's animation industry. Lewis also is the Animation Director of re:imagine/ATL where she develops media projects with diverse teams to expand the boundaries of creation and encourage industry equality, and sits on the Advisory Board of ASIFA South, one of the largest animation societies in the southeastern United States.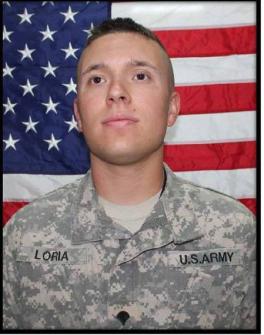 Casey Loria

An IT Specialist in the U.S. Army from 2007 to 2015, Casey Loria is now a senior at Kennesaw State University. Casey and his team, Null Interactive, have been a part of developing games that have won at both the local and international conventions such as SIEGE, Momocon, and the ICGJ (International Conference on Game Jams and Hackathons) in San Francisco, CA. Over the past year, Casey has worked to create and establish KSU as one of the top contenders of Georgia Esports. KSU has placed 2nd in two different state championships for Paladins and Brawlhalla.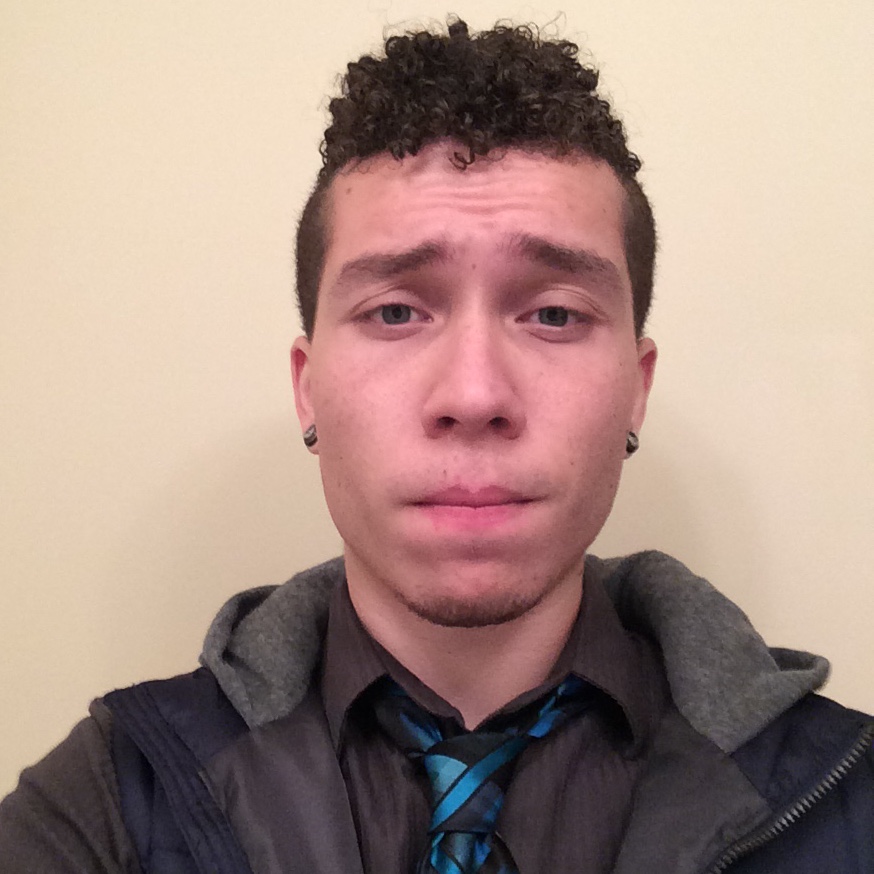 Brian Marquez

Ever since his first time holding a Super Nintendo controller, Brian Marquez (affectionately known as the "One Armed Wonder") knew his future lied in video games. He's has been working in the games industry for over 3 years now and worked in QA at Cartoon Network games before working his way to being on the Production Team at Adult Swim Games. His interest in games was apparent as he single-handedly (no pun intended) created the video game department at his college. His passion for making games shines in everything he does and he dreams of leading a AAA title someday. Though Brian currently works in production, he is a strong advocate for accessibility in gaming (having worked with AbleGamers) and loves to create character designs in his spare time. Brian's favorite game of all time is Kingdom Hearts and he lives by its theme of "My Friends are My Power".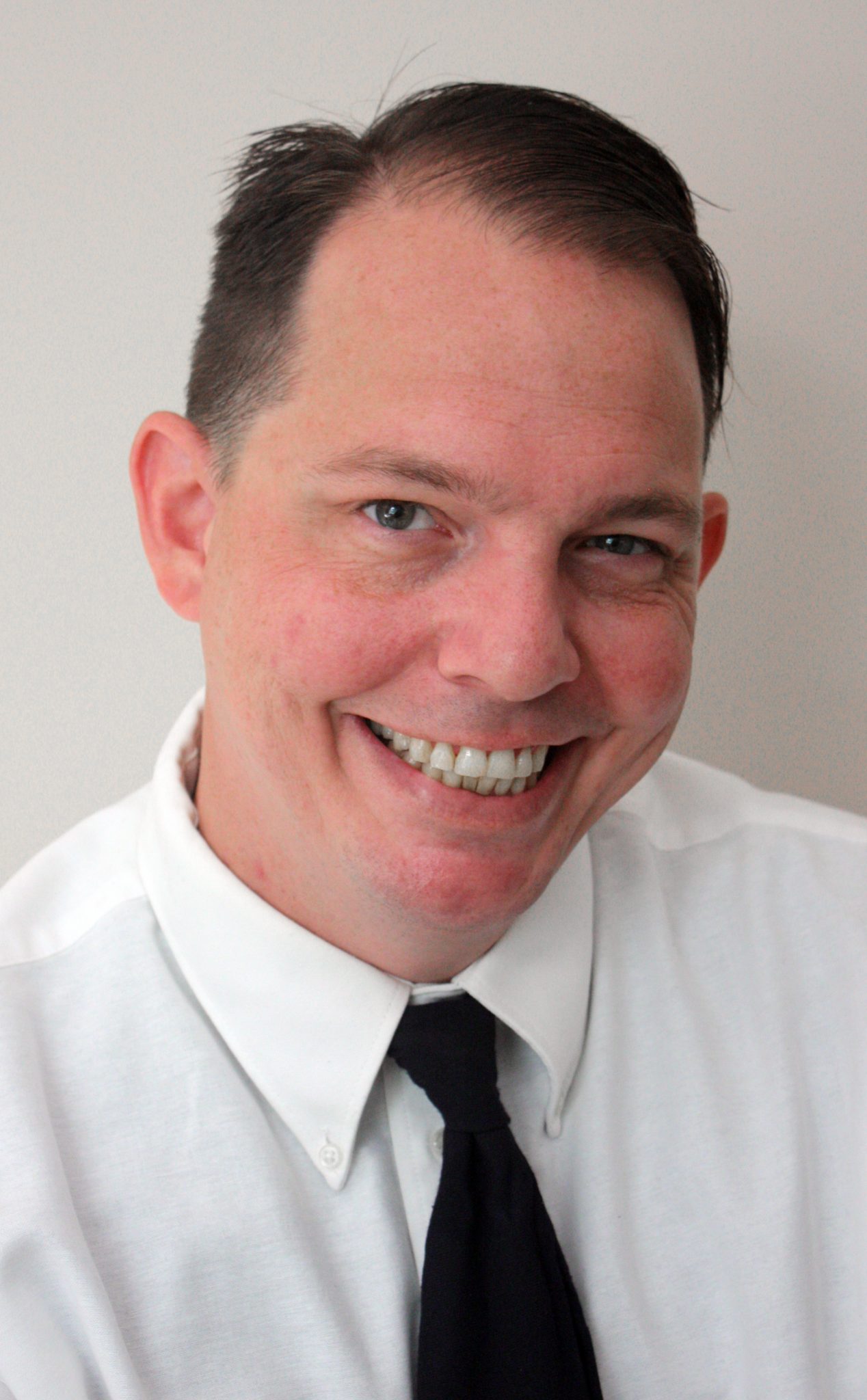 James Martin

James Martin was the 1st certified trainer in the United States to teach iClone Studio in 2005. He was the Motion Capture Lead on"Replicas" from Lotus Entertainment, starring Keanu Reeves and Thomas Middleditch, character animator for "Survivors Remorse" on STARZ network, and worked closely with Jon Stewart for HBO. Currently, James teaches at Georgia State University and the Creative Media Industries Institute (CMII) training students with motion capture hardware XSens and Perception Neuron Motion Capture Suits / MVN Studio and Axis Neuron Motion Capture software. He is the first person in the United States to provide dedicated certified training for the full Perception Neuron pipeline while integrating Reallusion tools with Unity, Unreal, HTC Vive, Oculus, Motion Builder, and more. This development has combined all his technical art efforts to engage a new VR and AR content development pipeline evolution. He is also the Owner / Operator of MobaCap motion capture ON DEMAND, 2D / 3D Animation & Previz production, VR Game Design and Asset Generation.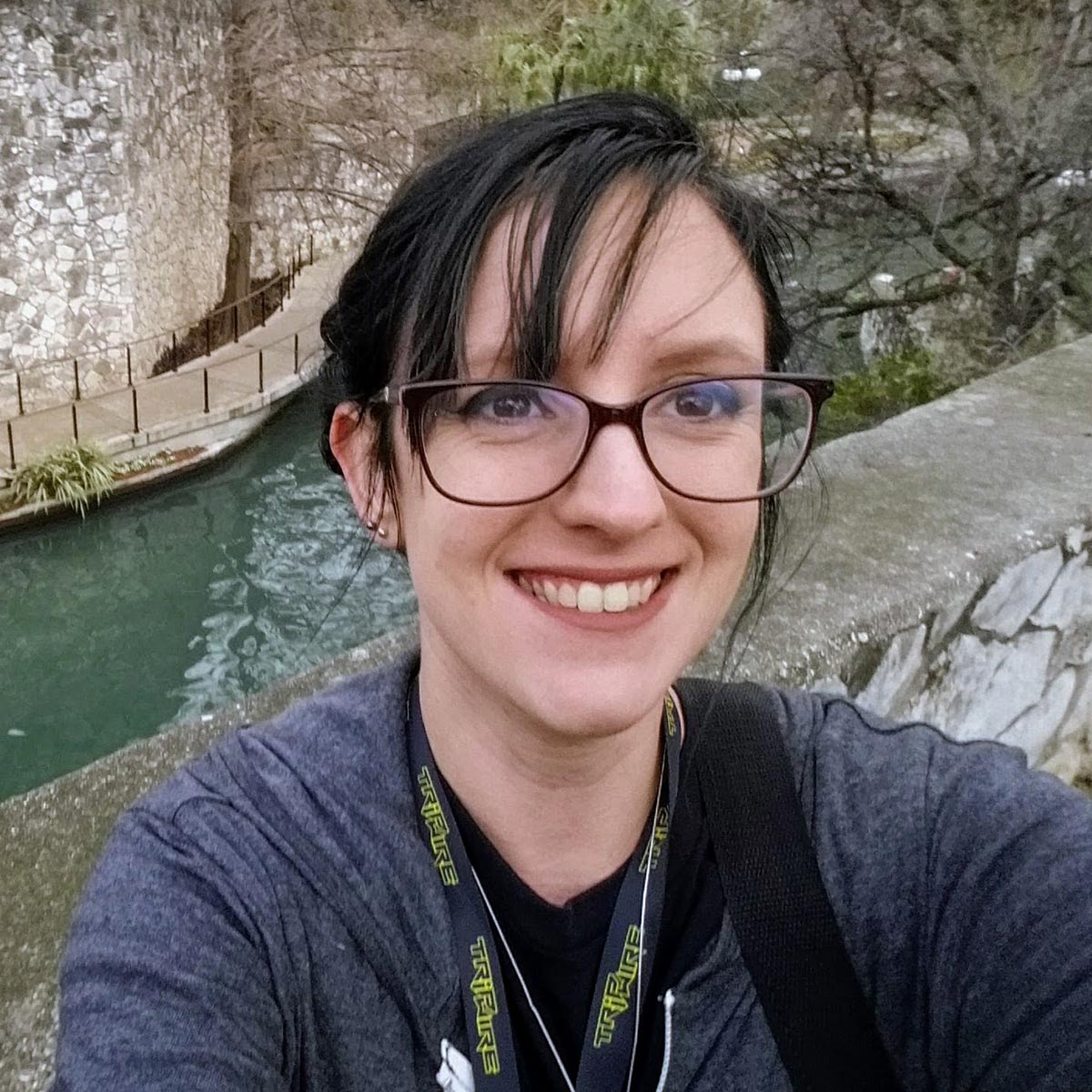 Sarah Massagee
Sarah Massagee is a UX designer based in Atlanta, GA. She is passionate about creating digital experiences through UX/UI design and Virtual Reality (VR).
Tim Matney
Tim Matney is professional Digital Matte Painter and Visual Effects
industry veteran with 20+ years extensive experience across many fields;
movies, TV shows, commercials, print and games. After leaving the VFX
trenches of Los Angeles in 2010, he began working as a remote
freelancer, telecommuting from his home studio to multiple production
companies globally. See his work and learn more about him at:
www.TIMMATNEY.com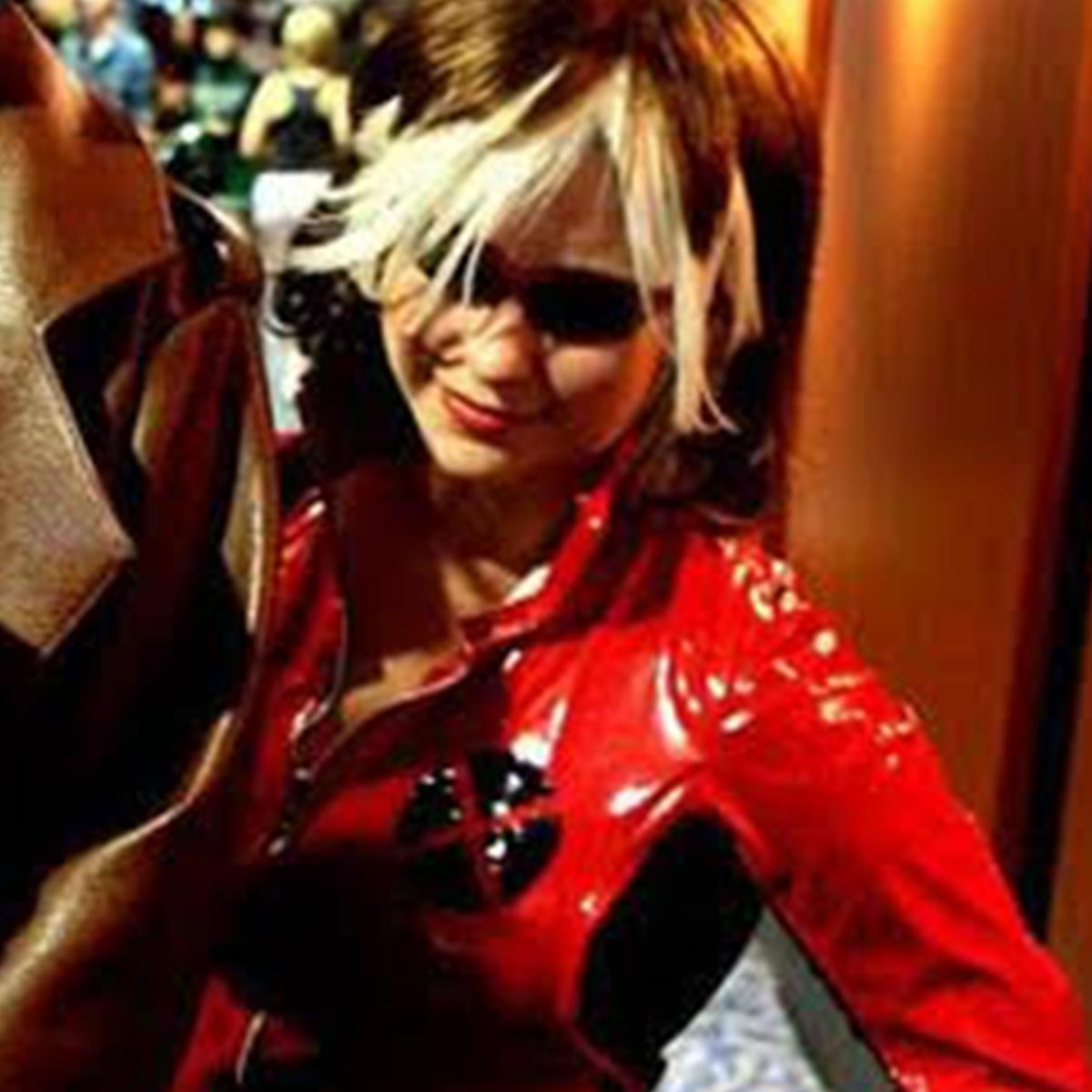 Michelle Menard
Michelle Menard is an award-wining game designer, consultant, and published author (Game Development with Unity). She has previously worked in both the mobile and AAA market, and as a consultant under Artemic Games, LLC, partnering with other companies to provide core system design, itemization, auditing, and documentation. Once she was invited to the White House to blabber about game design and crowd-sourcing for big data. She is currently the lead designer at Oxide Games, and is also a cofounder of Fishwizard Games, a small boardgame company exploring strategy games set in the Gateway universe. Gateway: Uprising, their first title, is due out in stores this September. Michelle also serves as an adjunct professor at UMBC and SCAD, teaching game design, theory, and game history, and has taught intro C# game development courses for the Baltimore non-profit Code in the Schools. She holds a double BA in Applied Mathematics and Music Theory from Brown University, and an MFA in Game and Interactive Design from SCAD.
William Moritz

Will Moritz comes to GMW with over 10 years experience working as a Creative Director, Lead Designer and Lead Animator for blue-chip brands such as Ford, Delta, Miami Ink, AT&T, DirectTV, Stars, Porsche, RedBull, and Coca Cola.
In addition to his broad professional experience, Will is a passionate educator. Since 2012, he has been teaching courses in 3D animation, 3D modeling, compositing, dynamics and motion graphics at the Art Institute of Atlanta.
Will enjoys sharing his real-world experience and lessons learned in the classroom, and his teaching stresses the importance of collaborative problem solving in delivering best creative outcomes. "This process is invaluable," he says.
Will has an MFA in Advertising and a BFA in Computer Art from Savannah College of Art & Design.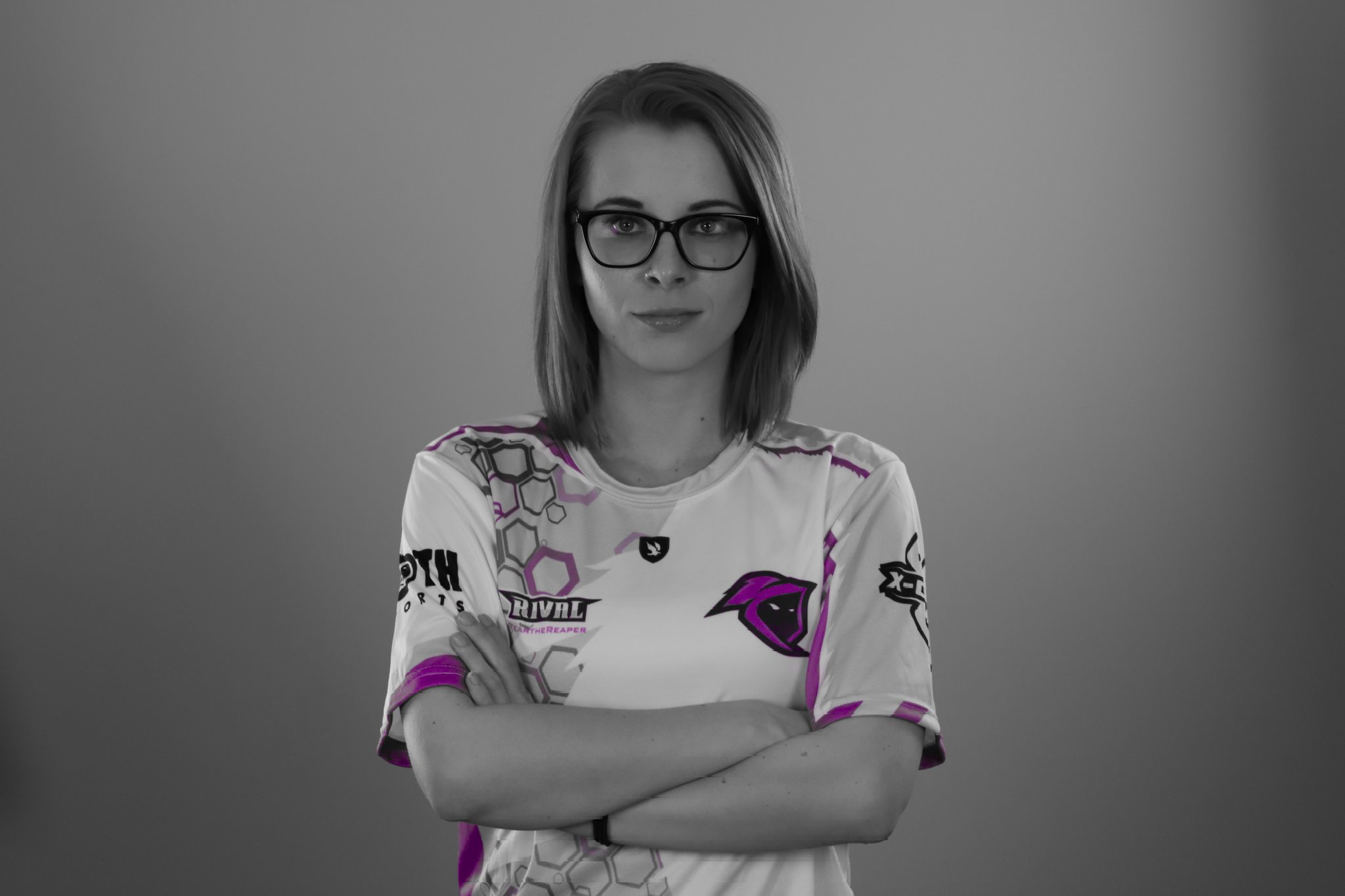 Auverin Morrow

Auverin Morrow is a former games journalist who started out covering the RPG and indie beats. But after her first foray into writing about the world of esports, she never looked back. Captivated by the passion of the esports industry and the tight-knit community of both pro players and fans, Auverin soon realized she wanted to be more involved in the scene. She left the games journalism field to pursue a career at Skillshot Media, where she is now the Senior Community Manager (and part-time memer) for all SMITE esports.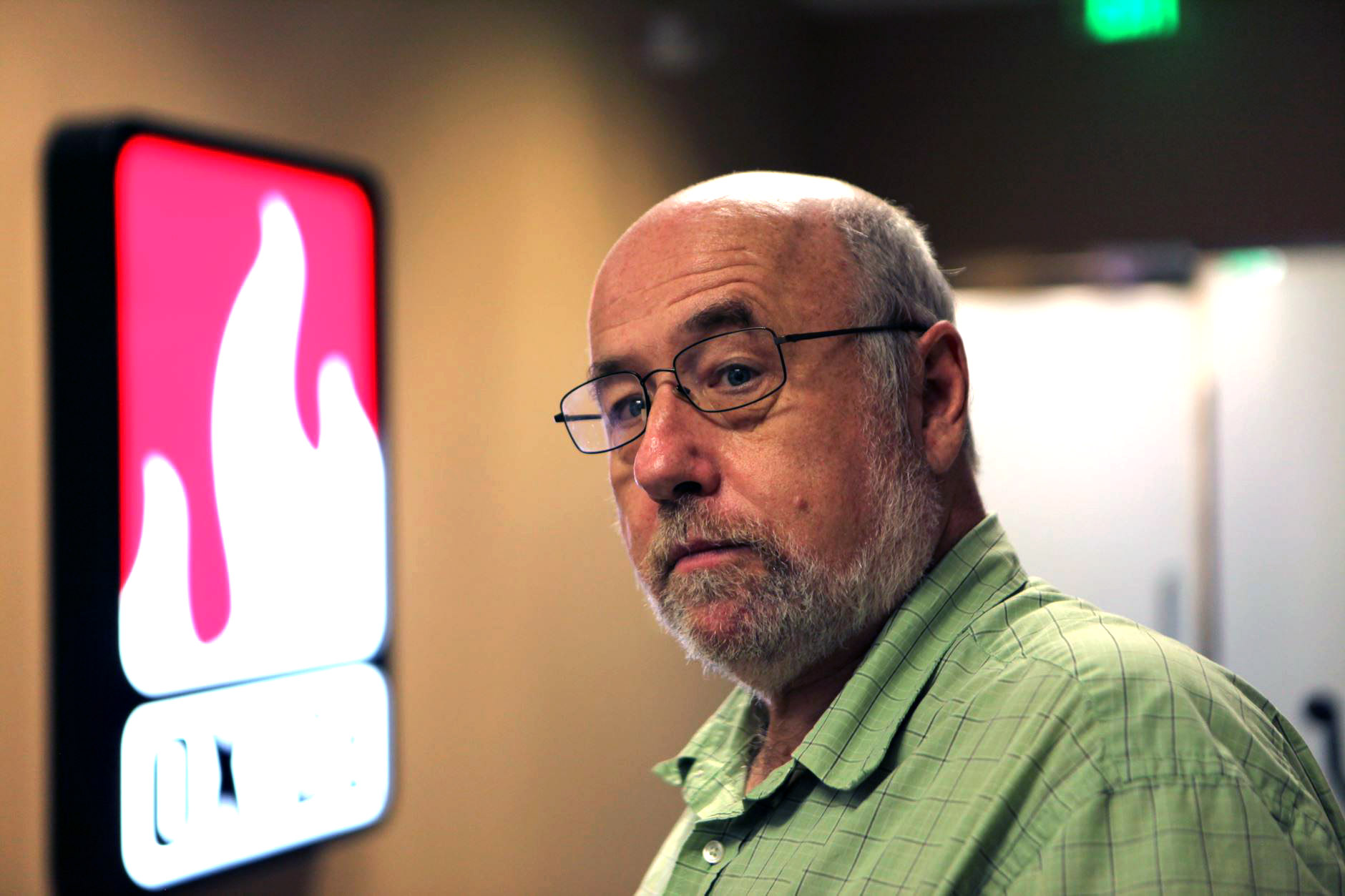 Paul Murphy

Paul Murphy is a writer and game designer. He started in the paper game business in the 80s, working on roleplaying games like "Paranoia" and "Star Wars" and boardgames including "Space Hulk." After he made the transition to computer games, Paul worked at MicroProse, where he assisted with various iterations of "Pirates! Gold" and other products too awful to mention. Since then Paul has worked at America Online, Firaxis ("Civilization III, IV and V"), Zynga ("FrontierVille"), and various ex-companies around the country. He's extremely happy to be at Oxide, employed as a narrative designer on a super-secret project coming out sometime in the next epoch (or two).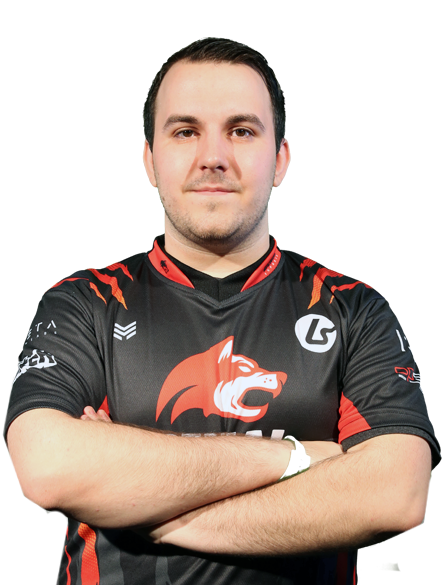 Greg "Alternit" Panek

Prior to entering the Paladins competitive esports scene, Alternit competed in Firefall, Shootmania, and Gigantic. He played on the Paladins professional level from 2015 – 2016 with Warpath Gaming. He coached many successful Paladins teams including Denial Esports, SK Gaming, and Team Eager — in addition to working with Matchpoint as a team manager and marketing manager. Most recently, Alternit competed in the Realm Royale competitive esports scene. He just relocated to the Atlanta area, and is pursuing new opportunities in the local esports scene.

Stuart Phelps

Stu Phelps works a full time job that isn't in the game industry but seriously makes up for it on nights and weekends.
He enjoys referring to himself in the third person but doesn't have a strong grasp of writing compelling bios.
Special Skills:
• Creating Ninja Based Action Games (Neon the Ninja)
• 2D Animation (not Disney level but surprisingly adequate)
• Making Logos Pop
• Drumming (Semi-Pro)
• Posting less on Social Media than what is suggested
• Designing Experiences that leave you feeling something
• Future Dead Person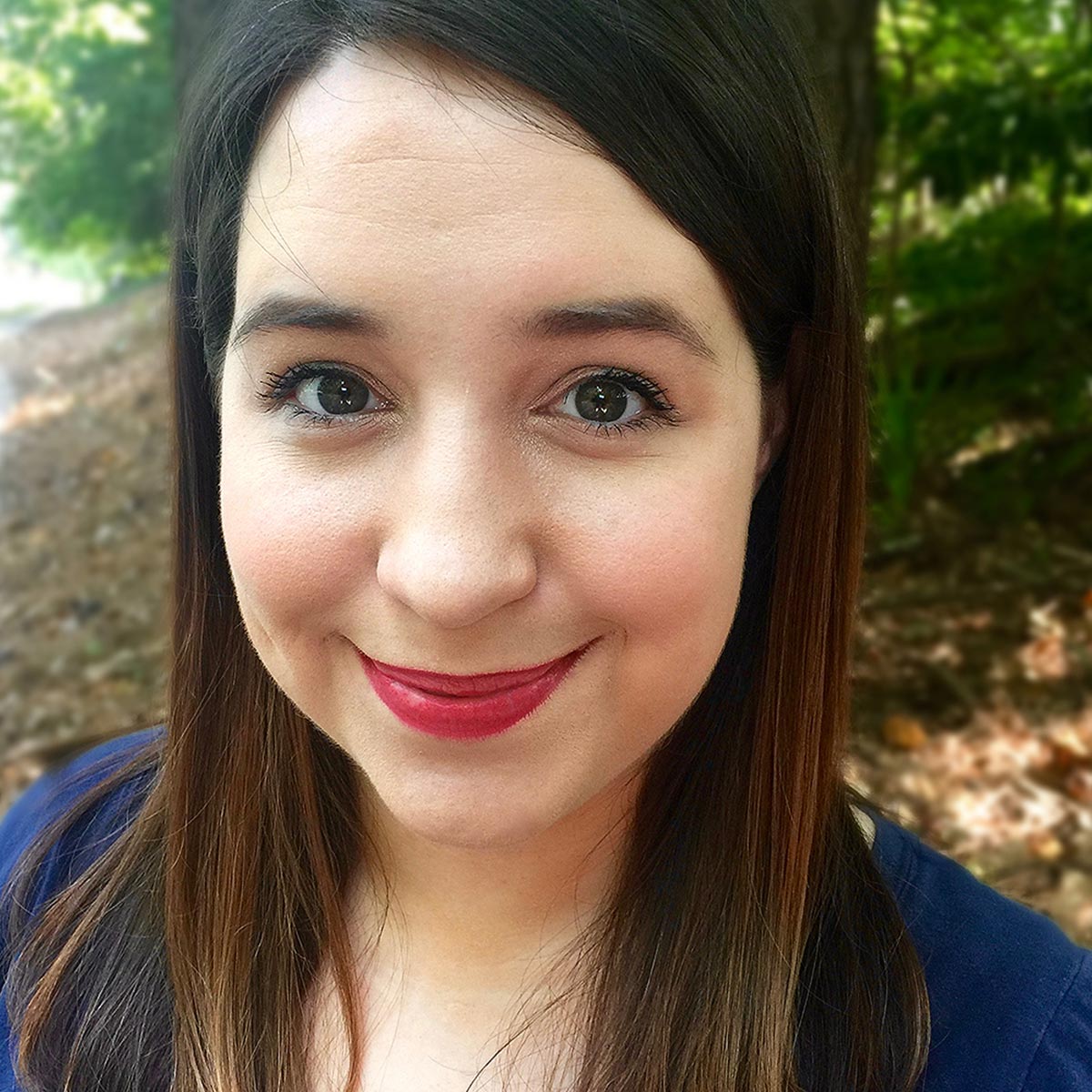 Molly Proffitt
Molly has 9 years professional experience in entertainment starting first in film then in games as a producer & game designer leading teams to release 14 games for clients big and small, mostly in mobile and web free to play. In 2015, she was honored with a seat on the Barbie Global Advisory Council for Mattel & awarded a "Game Changer" by the Technology Association of Georgia. She enjoys jumping into Unity, Jira, Photoshop, and spreadsheets to establish a shared vision and create the best mechanics for players. Her team released PrinceNapped, a puzzle game to rescue a prince which Apple featured under "New Games We Love" and "Great on iPhone X" as well as a set of inclusive iMessage stickers called Rainbow Tree Stickers. They are currently working on an unannounced, very punny game.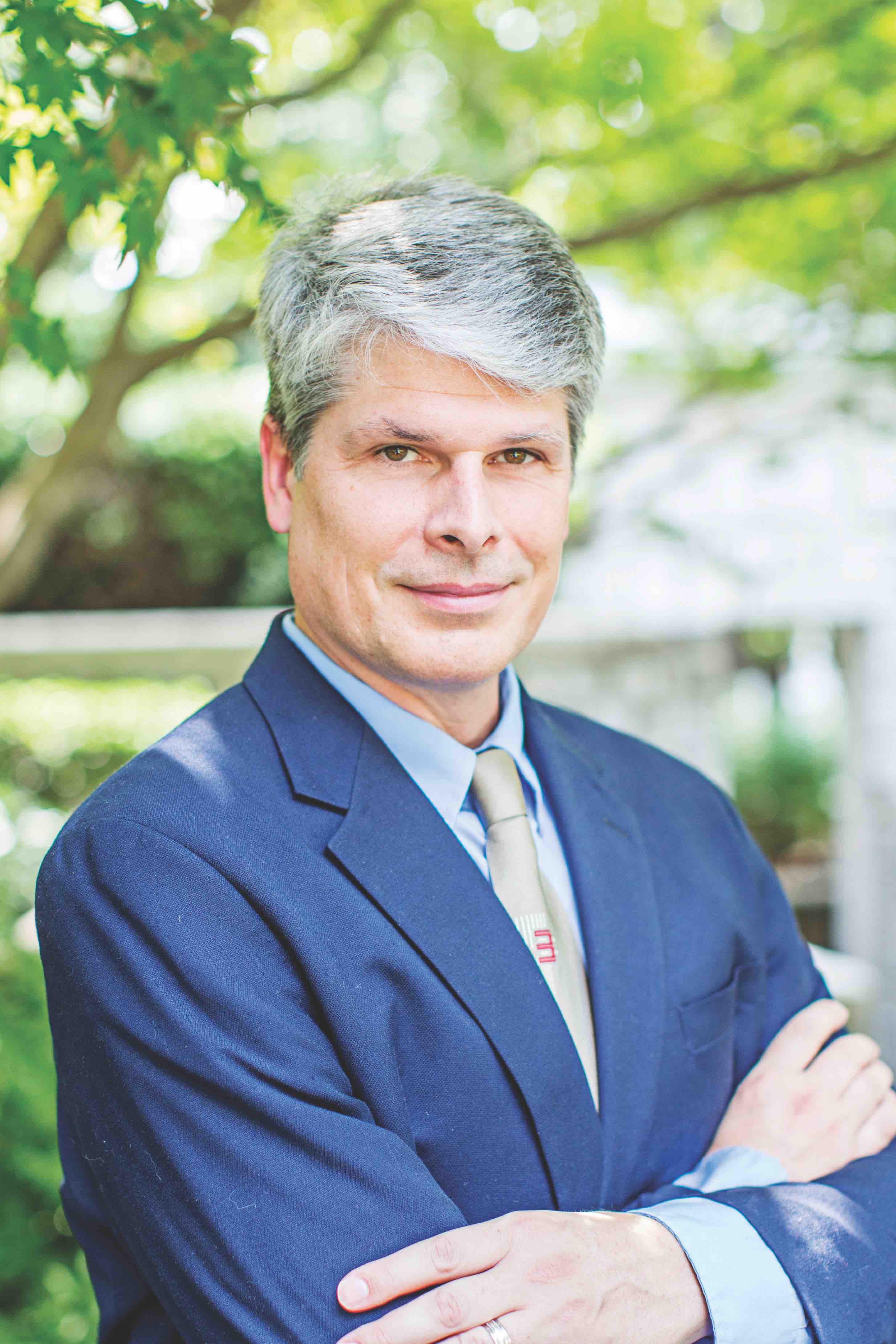 Stephen Richards

Stephen Richards is a health care consultant, specializing in Lean Six Sigma quality improvement, organizational change, and behavioral economics. He has been a tabletop and RPG gamer since the 1970s. Stephen has two daughters, ages 14 and 9. The Richards family has a respectable game library, is always on the lookout for more high quality family games, and has educated opinions about which game design features make a game appealing or unappealing.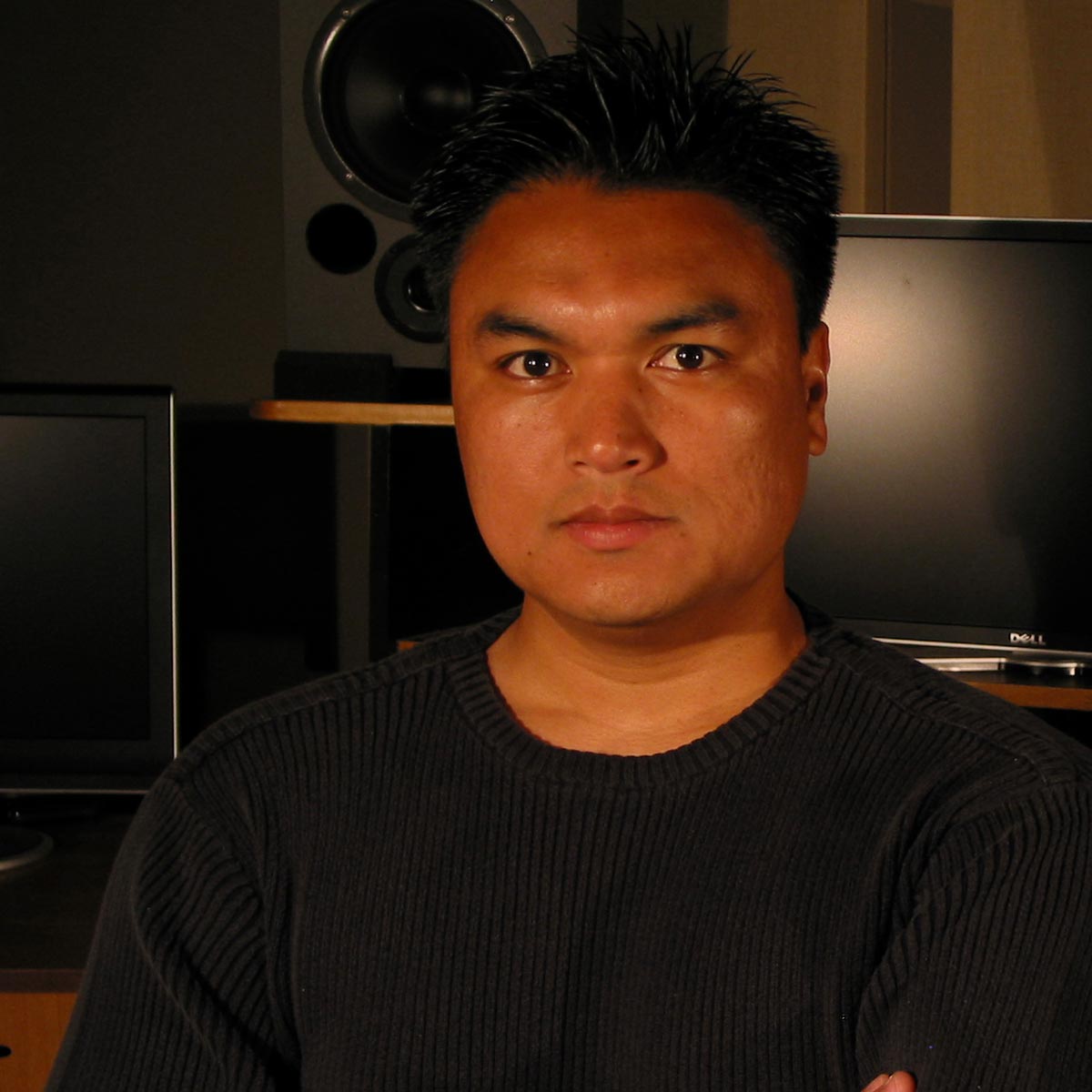 Chris Rickwood
Rickwood Music
Chris Rickwood is best known for creating dramatic musical scores for video games. His past work ranges from catchy melodies underscoring fights with cartoon evil geniuses to massive soundscapes suitable for building and destroying empires. Blending the traditional with the modern, Rickwood's musical style is often a marriage of current musical genres with traditional instrumentation and orchestration. Hip hop for hammered dulcimer and djembe or heavy metal for full orchestra are the norm. Credits include Paladins, Smite, Rising Storm, Orcs Must Die, Age of Empires Online, Madden NFL 12, Global Agenda, and Tribes: Ascend.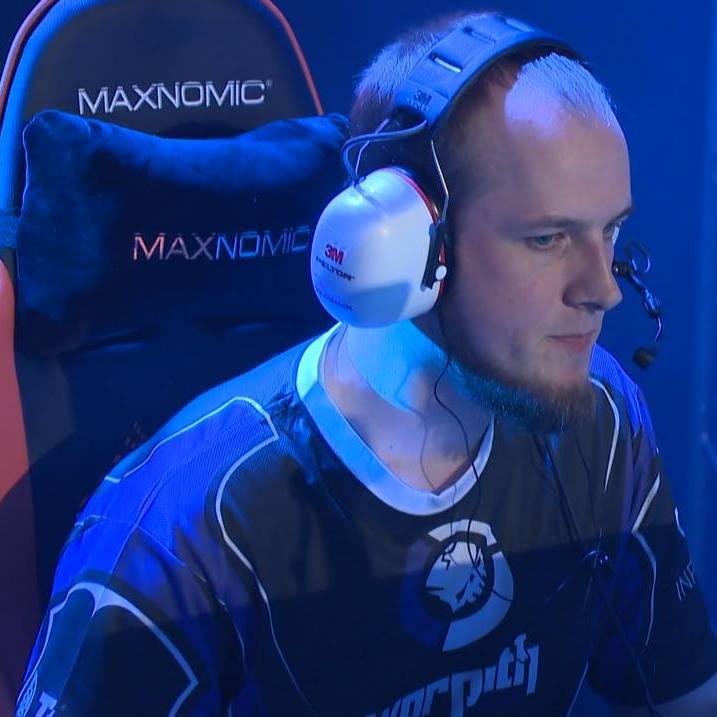 Brandon "Rude" Roukey

Brandon "Rude" Roukey entered the competitive esports scene in 2004 with Halo 2 and 3. Afterwards, he participated in various esports competitions until 2015. He joined the professional Paladins esports circuit in 2015 and played with several prominent teams including Warpath Gaming, MatchPoint, Team AGG, and Panda Global. In 2017, he left pro esports for a role with PaladinsWorld as a staff/meta analyst. He teamed up with Hi-Rez Studios in 2016 to help with production at HRX. Brandon currently manages League Operations for all of Paladins esports for Hi-Rez Studios.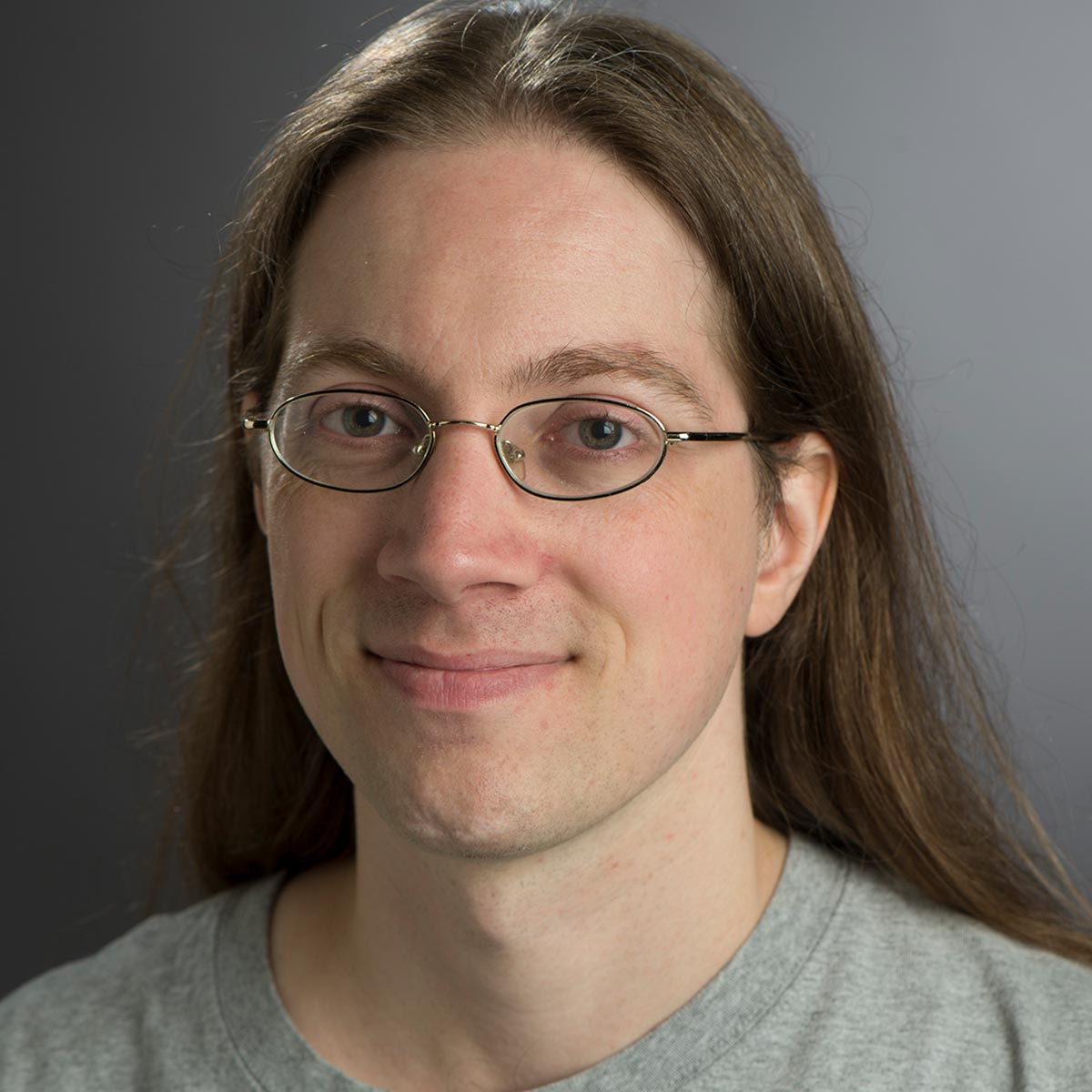 Ian Schreiber
Rochester Institute of Technology
Ian Schreiber started working in the game industry in the year 2000, first as a gameplay programmer and then quickly transitioning to systems designer and eventually university professor. He has co-authored two books on game design, has produced a free online course on game design (gamedesignconcepts.wordpress.com) and another on game balance (gamebalanceconcepts.wordpress.com), and is a co-founder of Global Game Jam, the largest game creation event in the world. He currently teaches game design and development at the graduate and undergraduate levels at Rochester Institute of Technology.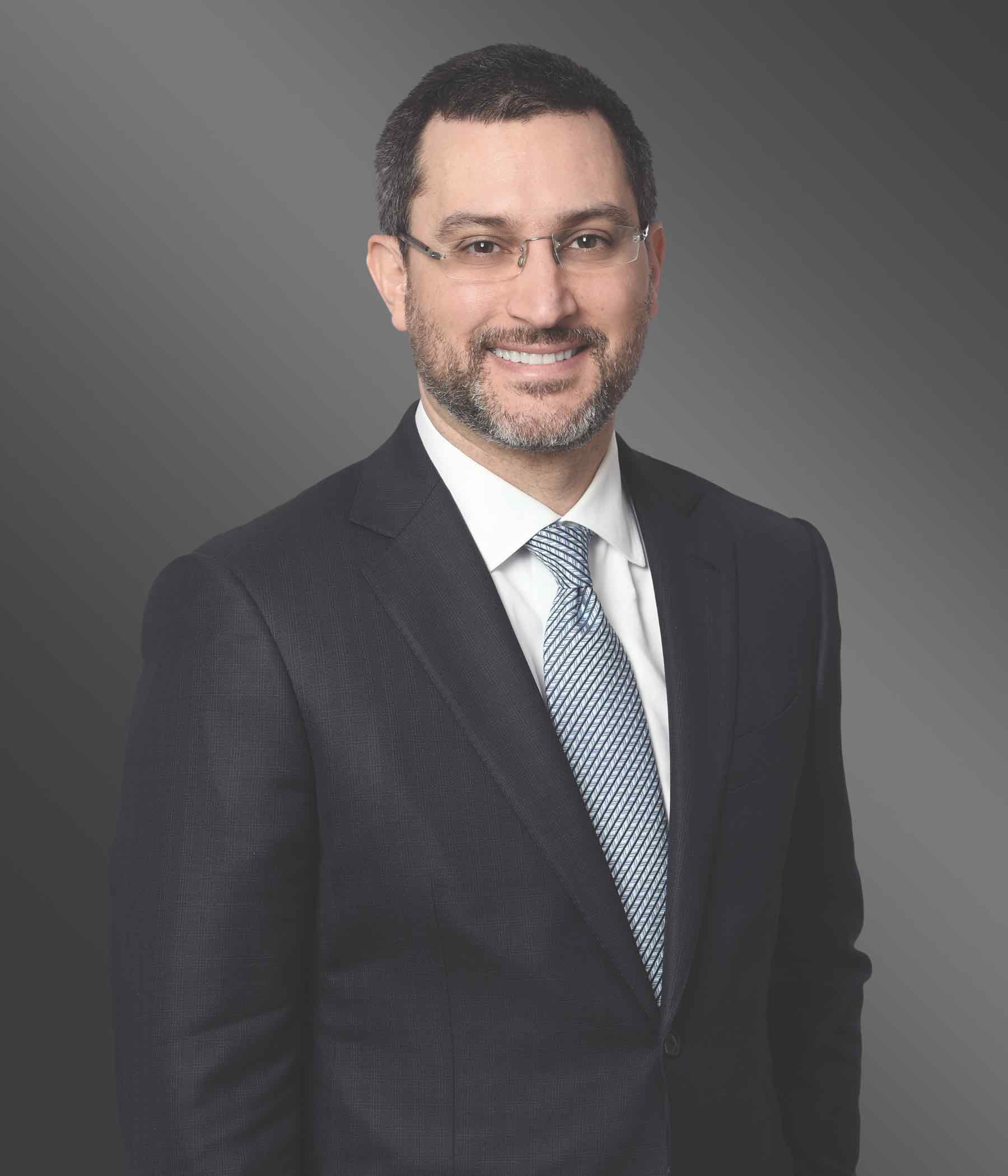 David Schulman

David Schulman is a Principal Shareholder with the law firm of Greenberg Traurig, an international, multi-practice law firm. David has worked as a technology attorney for over 24 years, and has focused on the video-game and esports industry for the past decade. David has represented Hi-Rez Studios since its formation in 2004, and currently also represents Tripwire Interactive, The Void, Survios, and others. David has led acquisitions, joint ventures, venture capital financings and other strategic transactions on behalf of video-game and esports companies. In addition, he has worked on publishing and distribution agreements, esports and tournament production agreements, engine licenses, development agreements, and various other agreements related to commercializing video games and esports. David has handled transactions with companies such as Facebook, Tencent, Marvel, Twitch, Epic, Dreamworks, Sony, Microsoft, HBO, Warner Bros., Netflix, NetEase, Riot Games and Valve.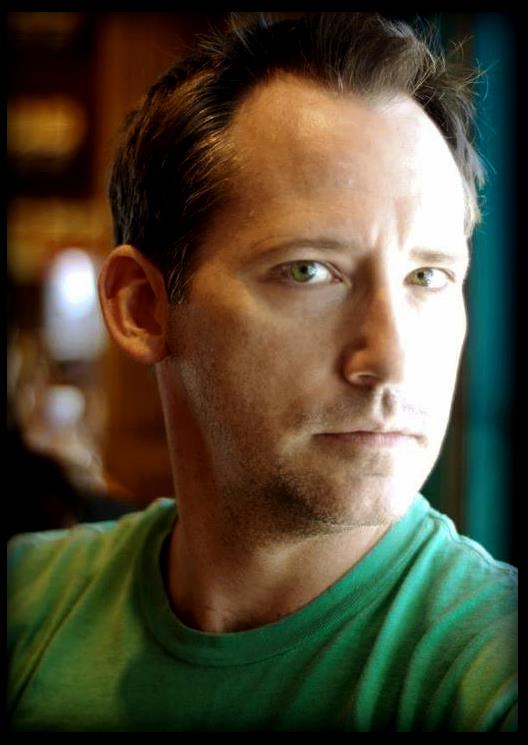 Tobe Sexton

Tobe has worked 25 years with bleeding edge, digital technology in the global marketplace. Continues to advocate for worldwide communication & culturalization practices by helping people access the next evolutionary advances in entertainment technology.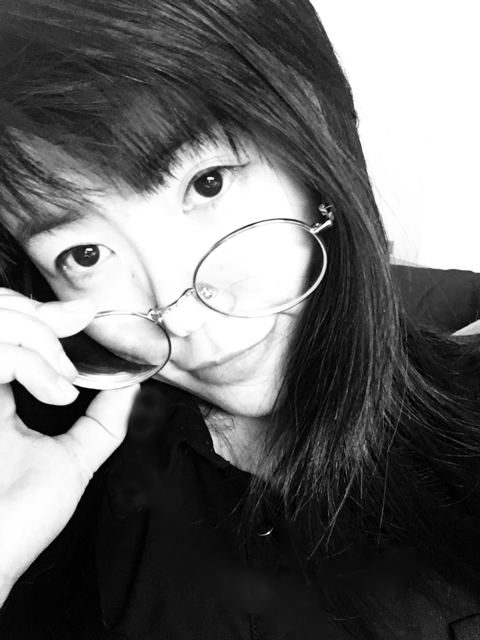 Gaby Shangguan
I am Gaby Shangguan, a graduate student in the field of Human-Computer Interaction. Having both a Bachelor and a Master's degree of Mechanical Engineering enabled me to explore both brilliant design ideas but also had a chance to dig deep into the state-of-the-art technology. Most importantly, this experience helped me to realize the importance of leveraging more user-centered solutions into the new emerging technology. I have been actively leading and participating UX research and design for Augmented Reality based technology. My interests land on mostly emerging technologies VR, AR and MR and to find a better intersection of new emerging technology and traditional human habits. I will graduate from GeorgiaTech in May of 2019.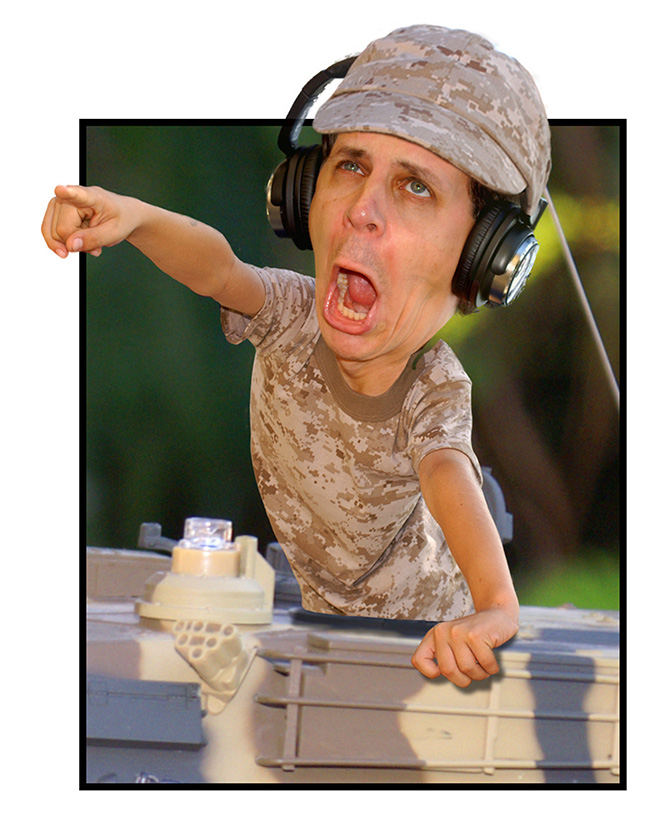 Mark Simon

Mark Simon is 30+-years in the entertainment industry as a producer, director and story artist for live action and animation, writing and lecturing, and amassing over 4,500 production credits. Recent credits include the movies Woody Woodpecker, Cult of Chucky and Doom 2 for Universal and the current season of The Walking Dead. Mark participated in a 2012 Prime Time Engineering Emmy for his work with the Toon Boom software team behind the Storyboard Pro software and produced the LinkedIn Learning course on the real-time animation software, Adobe Character Animator.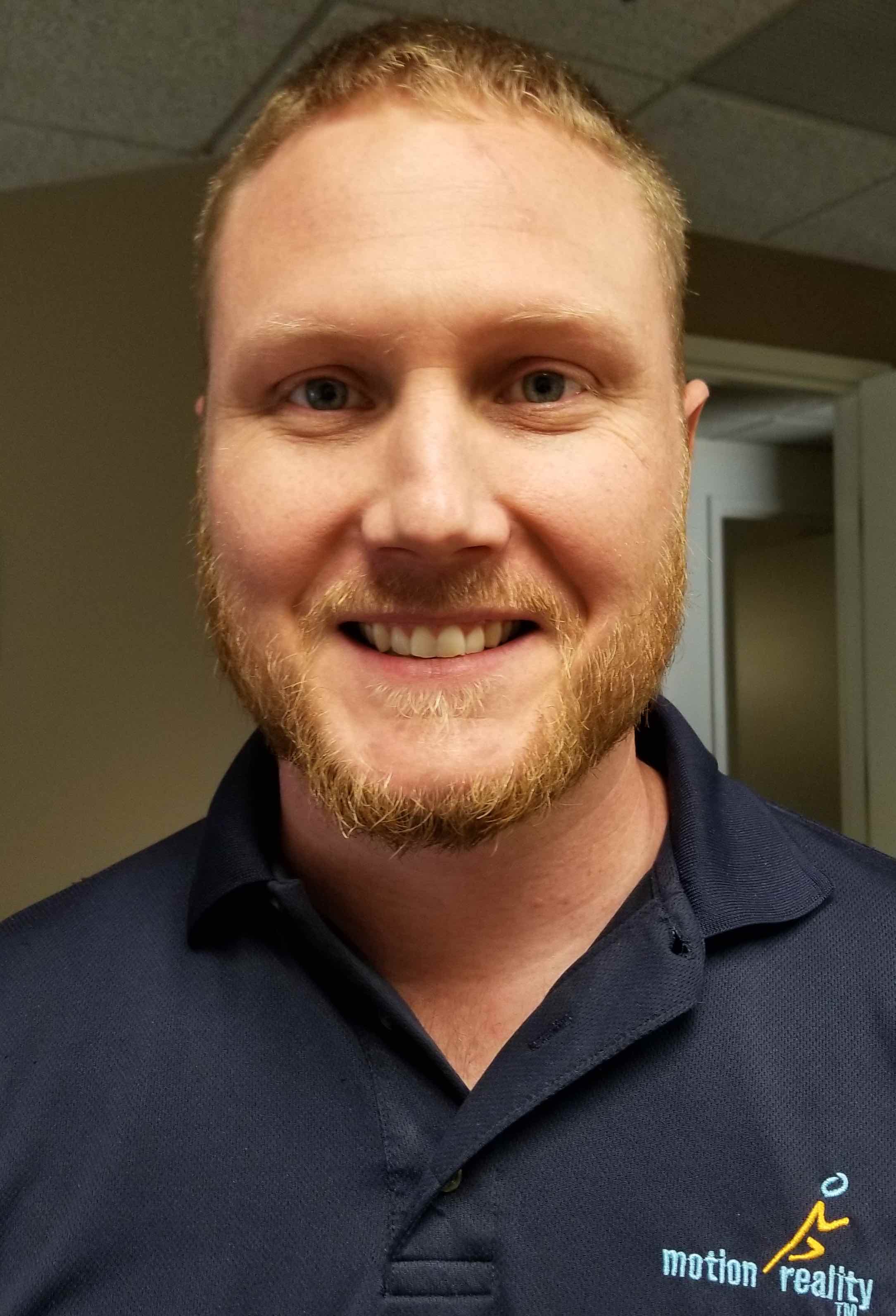 Shaun Sheppard

Video games are fun to play and challenging to make. There is just nothing like the blend of creativity and technical problem solving, often time in code. I have been developing games since I picked up my father's Borland C book back in '94 to make a more involved version of ping pong with Sound Blaster support, Borland BGI graphics and dynamic obstacles. Since then, I moved in to various game development positions (mostly serious games) and some (far less cool) enterprise software dev stuffs. Right now, I am working on a darn cool multiplayer game framework and game title, that just so happen to be in the forefront of tetherless VR gaming.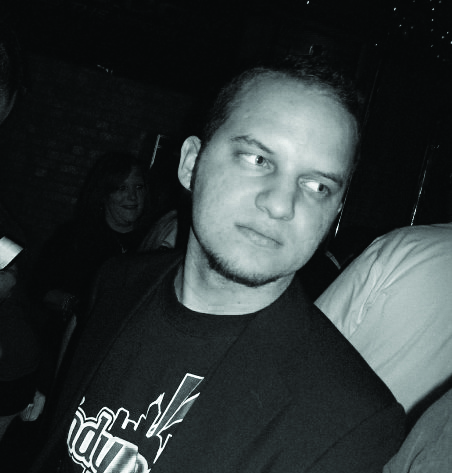 Shawn Smith

Shawn Smith started working in the gaming industry in 2006 as a journalist and public relations manager for the gaming news outlet Advanced Media Networks. In 2013, he was a founding member of Indy PopCon, a pop culture and gaming convention based in Indianapolis, and helped shape the show into one of the largest in the Midwest by working with and promoting YouTubers, Twitch streamers, and esports stars. After hosting the Halo Championship Series in 2014, Shawn began working in the esports industry as a consultant to large event facilities, theaters, and casinos to create esports-focused, social gaming spaces.
Since 2017, Shawn and his team have been working with colleges, universities, and pro esports organizations to understand their recruiting processes and scouting methods. Armed with that knowledge, they have developed the GYO Gaming Sabermetrics and Data platform, which will help bridge the gap between amateur gamers and professional esports organizations. With GYO, Shawn hopes to connect thousands of young gamers to scholarships and career opportunities in the gaming and esports industries. GYO is currently running a private Alpha test phase and will launch a public Beta for its platform in December of 2018.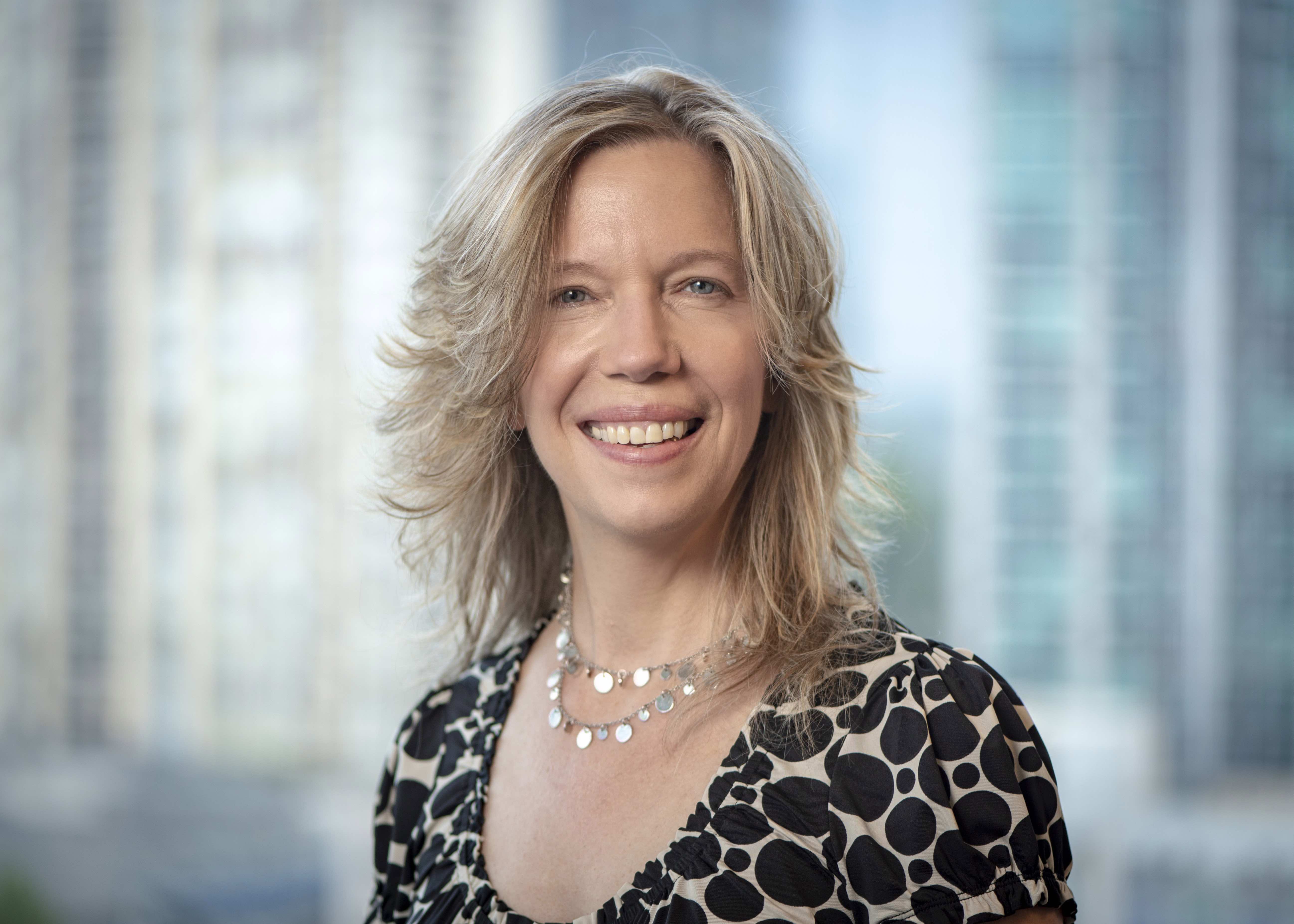 Elizabeth Strickler

A passionate believer in creativity, innovation, and entrepreneurship, Elizabeth uses her talents to support students to start businesses, tell immersive stories, and build a stronger cultural economy. She is excited to combine her knowledge of media technologies and content monetization via blockchain with local, digital and international communities. As the Director of Media Entrepreneurship and Innovation at the Creative Media Industries Institute (CMII) she works to make her visions become reality and virtual reality.
She holds a BA in Philosophy, BS in Computer Science and an MFA in Digital Filmmaking and Art. She is the Director of Media Entrepreneurship and Innovation in the Creative Media Industries Institute at Georgia State University.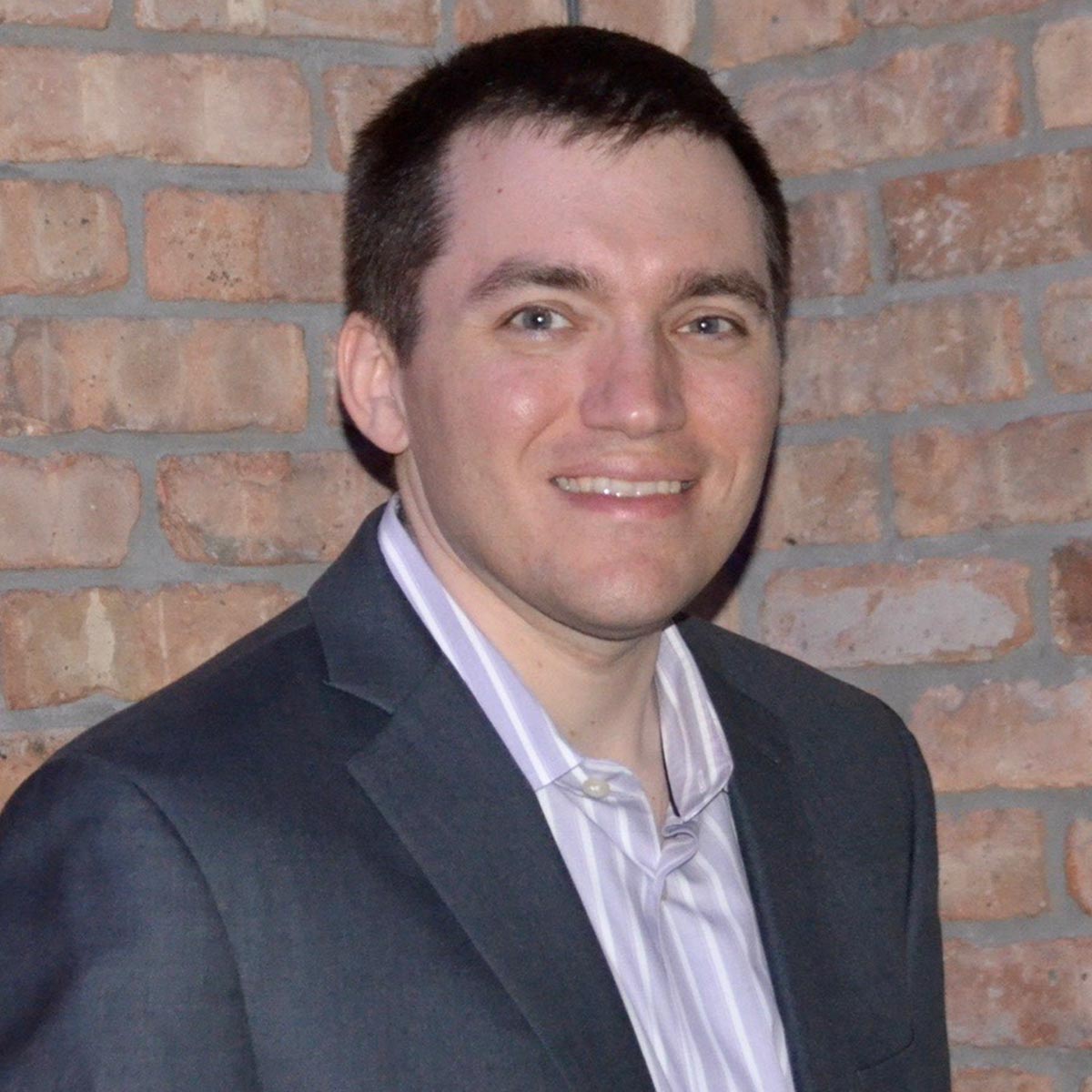 Mike Stumhofer
HOF Studios
Mike Stumhofer launched a successful Steam Greenlight for Depth of Extinction in 2016 and expects to release the final product to Steam in August 2018.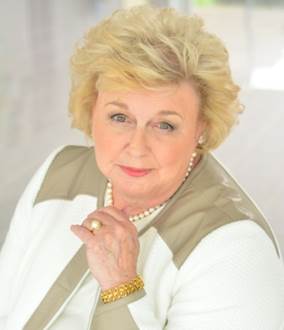 Judy Suiter

Judy Suiter is the Founder and CEO of Competitive Edge, Inc., located in Peachtree City since 1981. Competitive Edge, Inc. is a human resources training and consulting company specializing in team building, executive coaching, and sales training. Her firm's motto since its inception has been "be daring, be first and be different."
Judy's experience is extensive. She graduated from Middle Tennessee State University in Murfreesboro, Tennessee and has over 640 hours of advanced behavioral and organizational development training. Ms. Suiter co-authored the book The Universal Language – DISC Reference Manual. Judy has also co-authored two chapters in the book Pleasure and the Quality of Life, published by John Wiley & Sons and has authored five books herself.
Judy was presented with the first TTI Performance Systems Lifetime Achievement Award and in 2016 she was selected to receive the Bud Bowers Contributor of the Year Award from the TTI Success Insights Network of consultants. In addition, The Institute of Management Consultants has designated her as a Certified Management Consultant and only 1% of management consultants have achieved this honor Her belief that "learning is directly proportional to the amount of fun people have" keeps her in high demand as a professional speaker and trainer.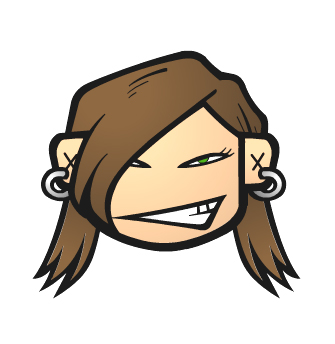 Laura Taylor

Audio is what lights me up when I'm talking to strangers. I love all of it, from editing awkward pauses out of dialog to warping walrus calls into a creepy creature. When I work on a game, I'm not just syncing audio to animations. I'm solving puzzles, tackling problems, and trying to find innovative, creative ways to implement audio in ways that immerse a player in the game environment. I've done sound design and music for more than 100 slot machine games, created thousands of commercials and recorded myself reading a phone number no one will remember more times than I can count. No two jobs are alike, and that's what I love about working in this industry.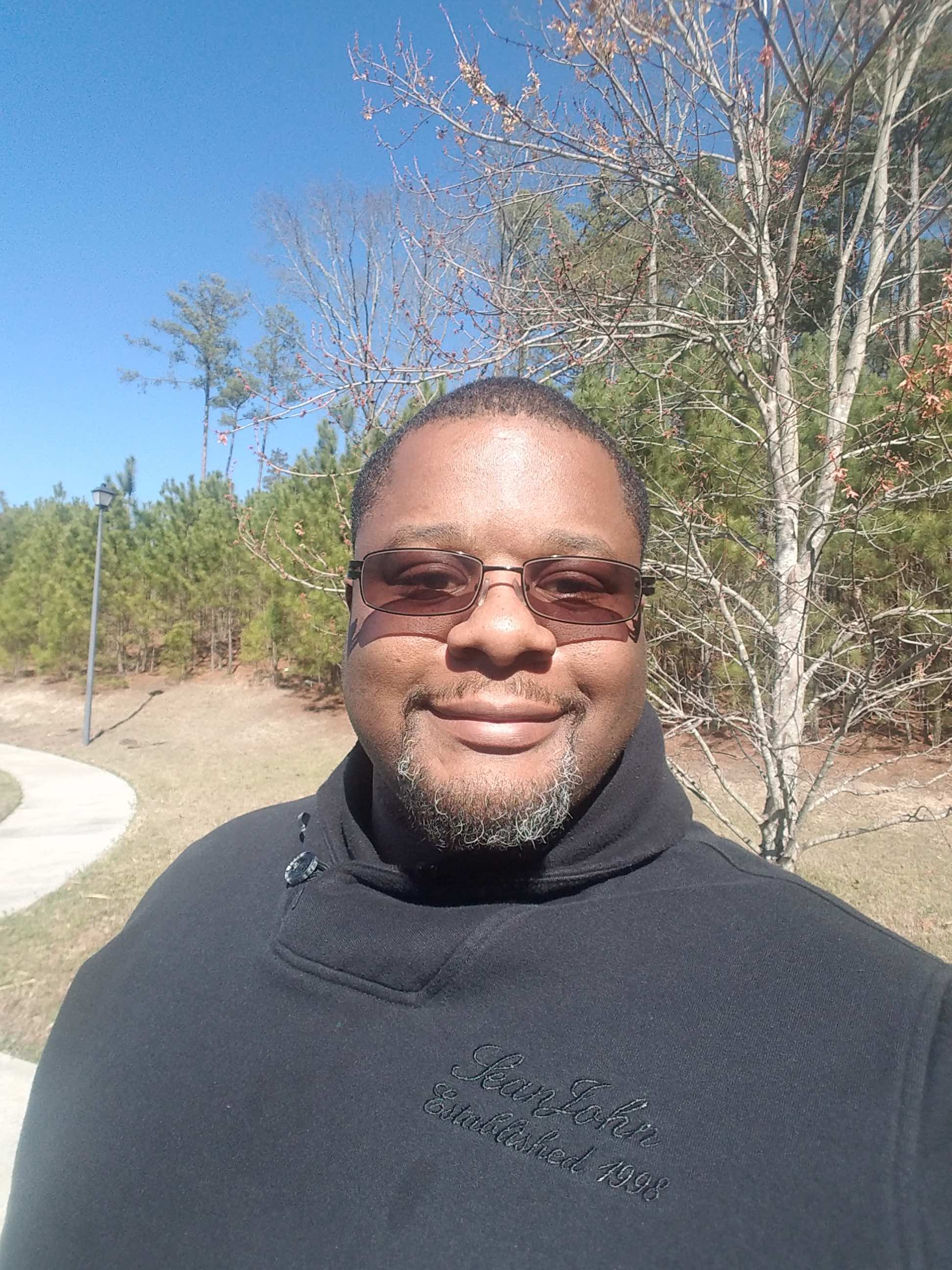 Erich P. Thomas

A native Atlantan, Erich is a Math Educator who has always had a passion for everything fantasy, science fiction, technology, and gaming for as long as he could remember. From Intelevision to Sega to PlayStation to XBOX, WII, PC, and beyond, Erich has sought to immerse himself into all of these platforms and the virtual worlds they uncover. As co-founder of Pharaoh's Conclave (PCX), Erich works to bring together a more diverse group of individuals to showcase their talents and passion for eSports. PCX's mission is to support gamers, hardware/software designers, casters, and others in the eSports community as they move from eSports pub to eSports pro.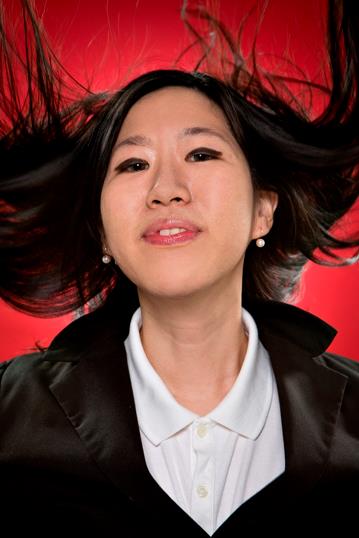 Marisa Ginger Tontaveetong
Marisa Ginger Tontaveeting is an Oscar long-listed director, festival producer, and executive director of ASIFA-South, international animation society of the South. She is also the Atlanta Film Festival's filmmaker-in-residence and has juried for multiple animation festivals. She is currently a studio consultant for School of Humans, Atlanta's production company that produces series and animation for outlets such as Adult Swim, NBCU, Netflix, and Hulu. She is also ACM SIGGRAPH's strategy advisor to the board of directors, Nurturing community Chair, and 2017's SIGGRAPH ASIA's computer animation festival producer. Ginger carries an MFA in Animation from SCAD and has a B.Tech degree in computer graphics and multimedia from Bangkok University.She has also worked at Leo Learning as an animator/ digital designer on projects for Ogilvy, Virgin Airlines, and 360 motion graphic showcase piece, Magick Lantern as an animation director, and runs The Needy Animator blog with around 15k hit a month.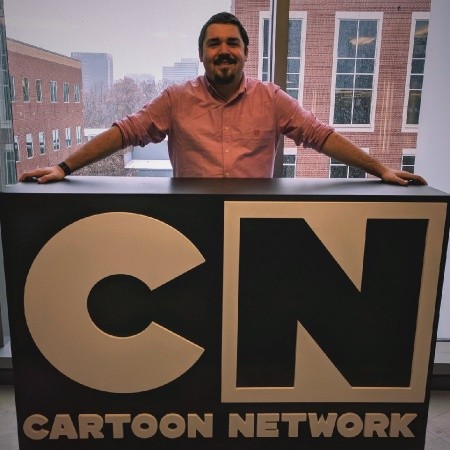 Cody Ulrich

Cody Ulrich, aspiring designer/producer/writer, is a recent graduate of Kennesaw State University with a B.S. in Computer Game Design & Development and industry experience to boot. With experience volunteering for Hi-Rez Studios and working at Cartoon Network, he has spent plenty of time assisting the Hi-Rez team prepare for their annual HRX event and has worked as a Games Production Intern, assisting both the Production and QA team during his time there. Nowadays, Cody works as a member of the Quality Assurance Team at Tripwire Interactive, aiding the team in testing Killing Floor 2 and other company IPs. He seeks to continue to improve in both QA and other roles, as he continues to learn and meet new people in the game industry.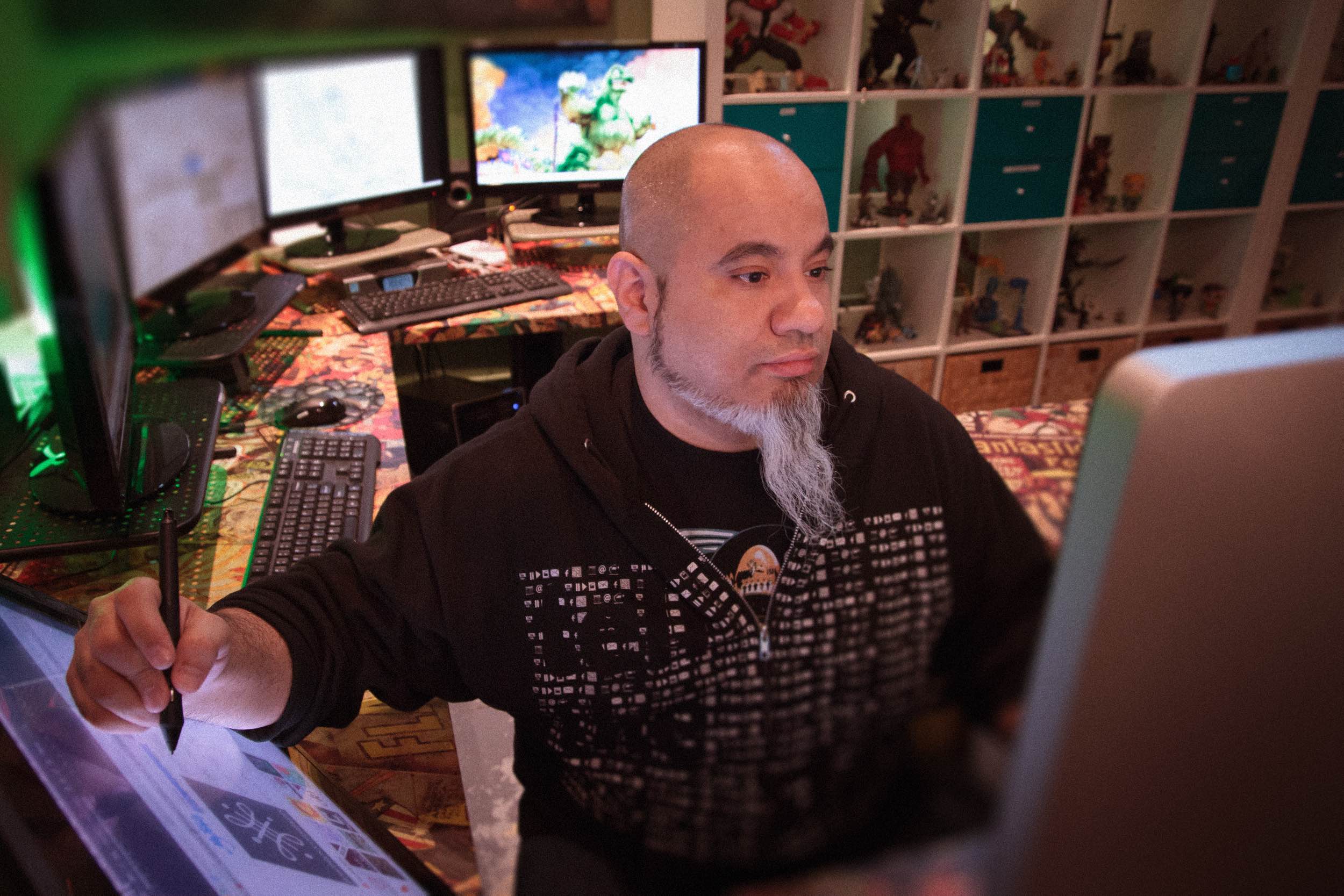 Dean Velez

Dean Velez has been working as a Creative Director and Motion Graphics Designer
in the broadcast and post-production industry for over 25 years and has trained professional artists in Adobe After Effects for over 15 years.
He has received 2 Emmy Awards, 7 Emmy Award nominations,
2 Promax / BDA Silver awards, a New York One award and a Bronze Telly.
And has most recently been named one of the top 50 Creative Technologists for his
work in immersive storytelling from Studio Daily.
His client list includes ABC, NBC, CBS, UPN, FOX, The Tampa Bay Devil Rays,
The Tampa Bay Buccaneers, The Atlanta Braves, The Atlanta Falcons, The
Washington Redskins, Toyota, Cartoon Network, Turner Classic Movies, CNN, The Georgia Aquarium, Univision Network, Adobe, Genarts, Chattahoochee Technical College, Art Institute, Portfolio Center, Magick Lantern, Toys R Us, McKesson, Georgia Pacific, Hasbro, Geico, Discovery and many others.
He is currently partnered with Sprocket Creative to push the boundaries of immersive storytelling and to bring it into the mainstream via mobile-enabled Virtual Reality.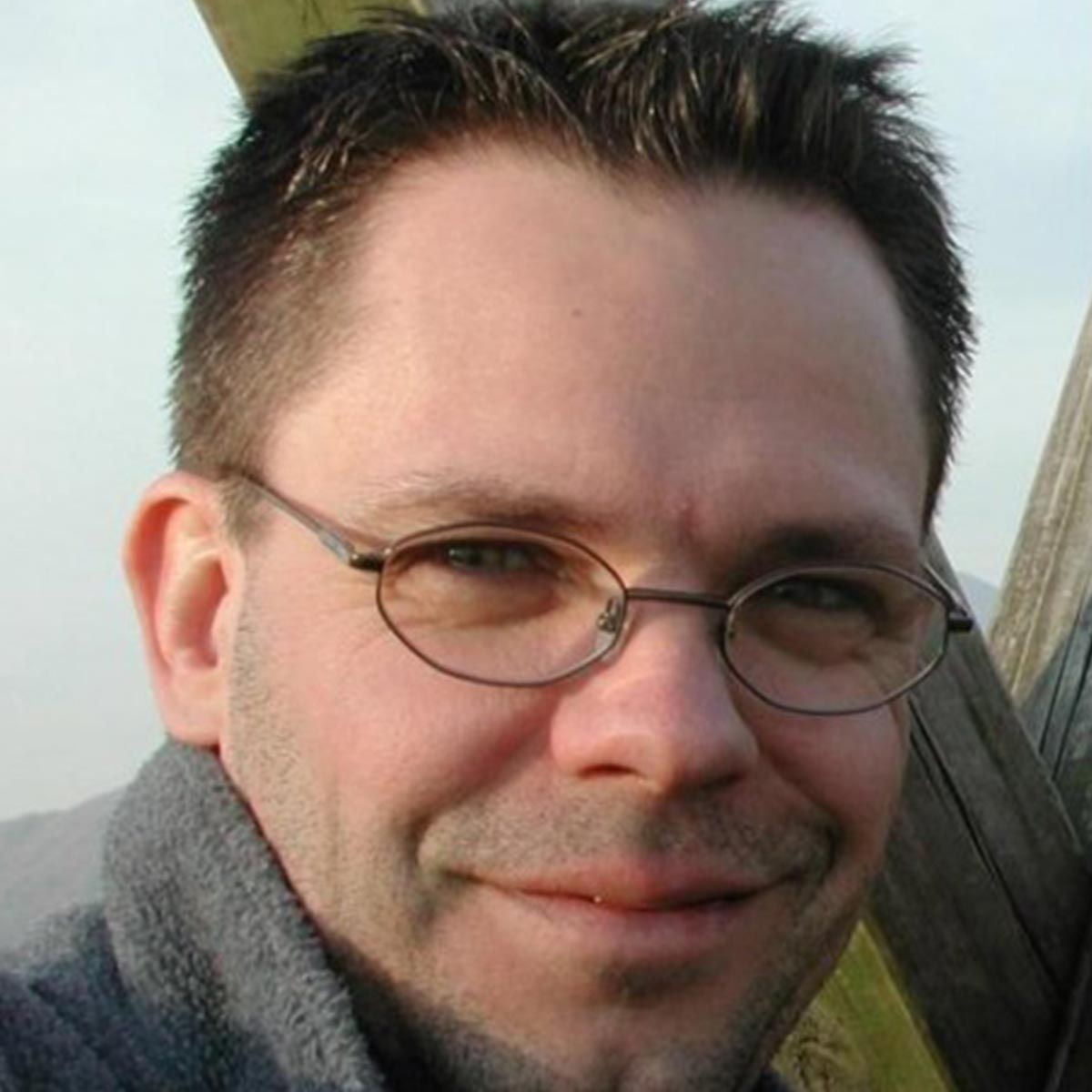 Robert Wahler
Robert Wahler has launched multiple games on the Steam store, including his latest game Sinkr.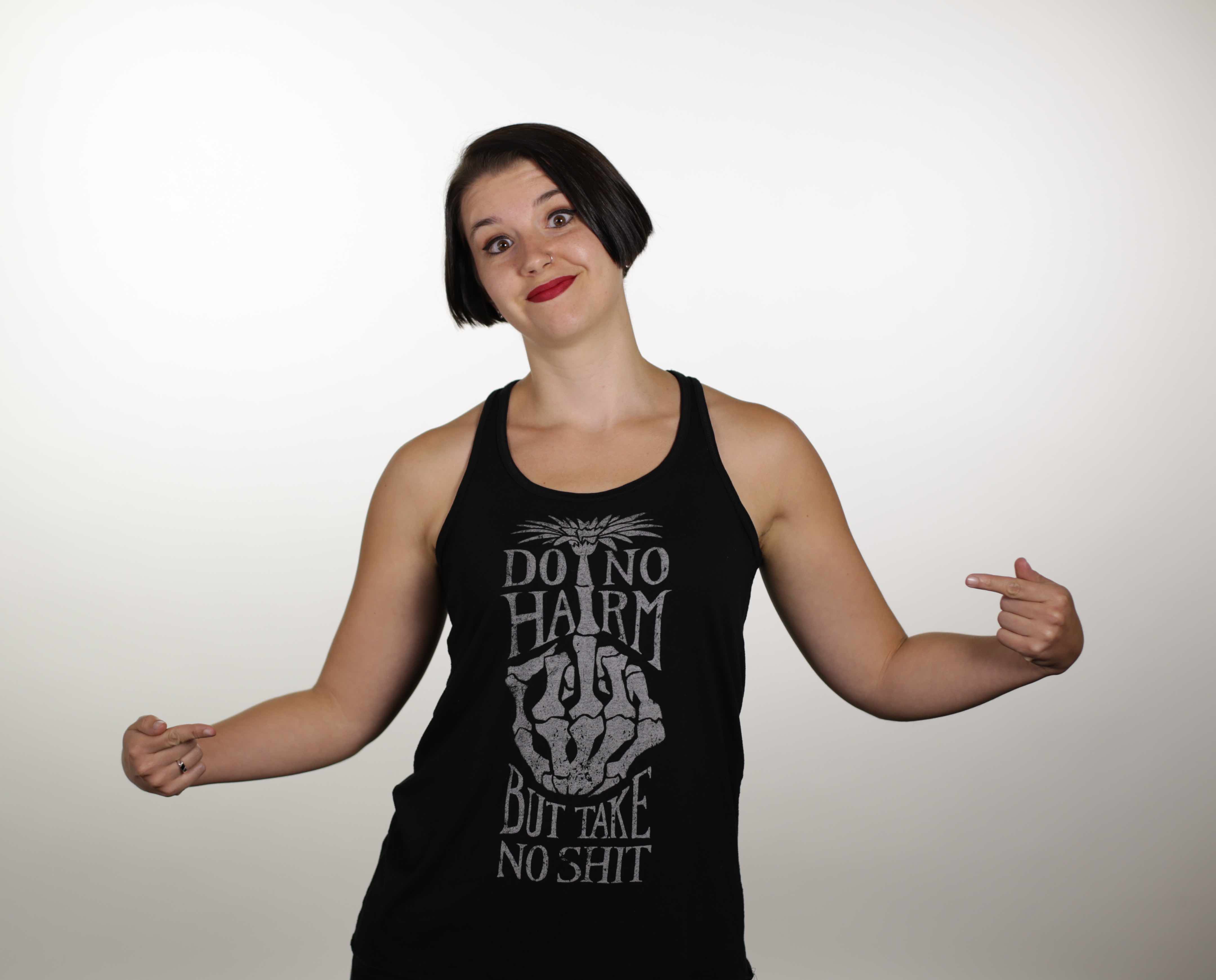 Michelle Waymire

Michelle Waymire is a fiduciary financial advisor and financial coach, as well as the founder of Young + Scrappy, a specialty practice geared towards serving young investors. Her passion is providing approachable, actionable financial literacy education to recent graduates, young professionals, artists/entrepreneurs, and LGBTQ+ folx. Michelle holds her Masters in Business Administration from the University of Tennessee, is a Chartered Financial Analyst (CFA) charterholder, and has been quoted/featured in US News, Glamour, Bustle, local NPR, and many more. You can read about her work at www.youngandscrappy.com.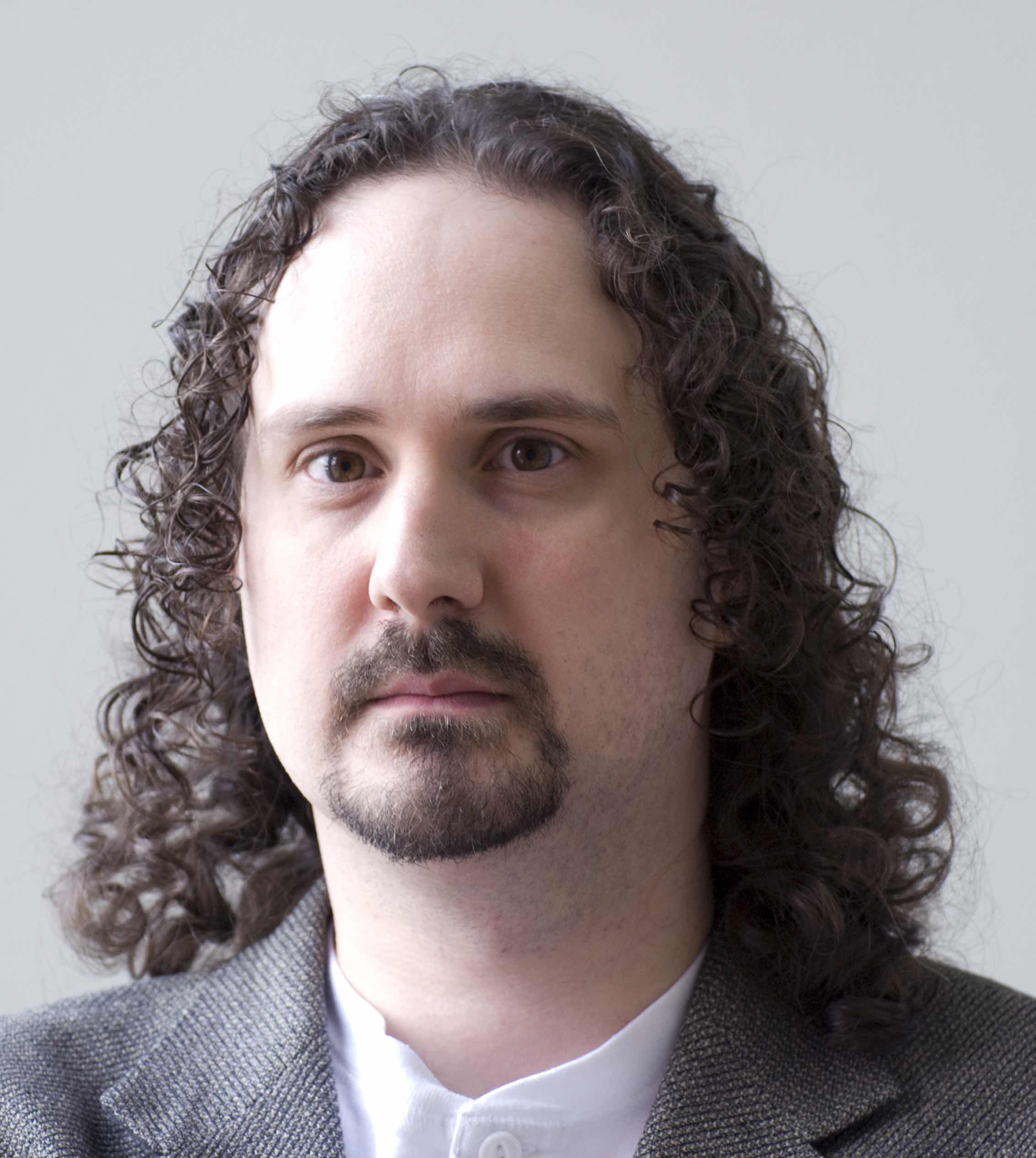 Eddy Webb

Eddy Webb (with a "y," thank you) is a writer, design consultant, and game and narrative designer for video games and RPGs. He's worked on over a hundred books and games during his career. He has created unique game universes, such as the world of Pugmire. He's also partnered with companies to work on established properties like Futurama, Firefly, Red Dwarf, the WWE, and Sherlock Holmes. He's even won a few awards over the past decade or so. In his spare time, he advocates for more inclusion of people with hearing loss. He can be found at pugsteady.com and eddyfate.com.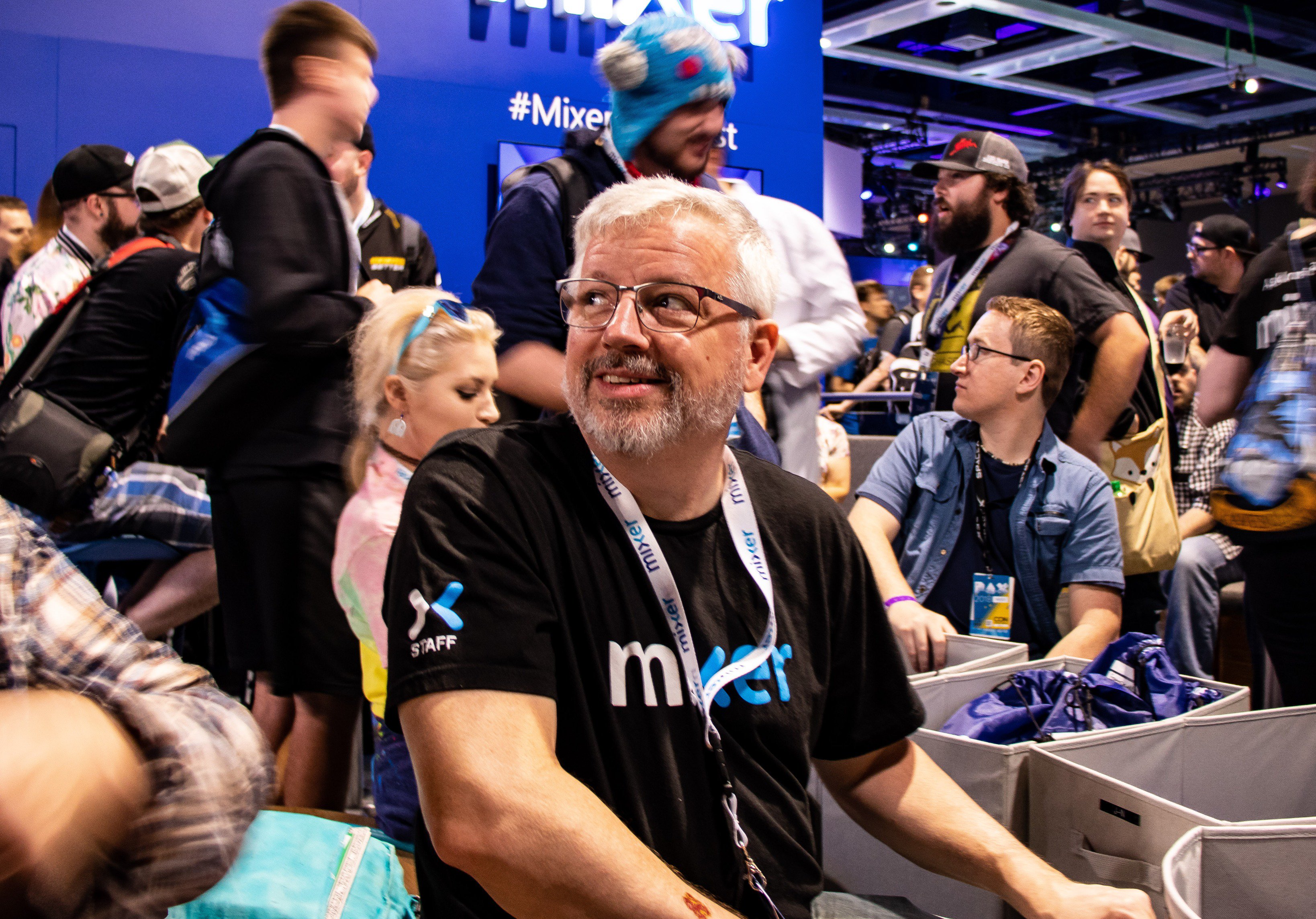 Wes Wilson

Kevin Bacon needs 7 degrees, Wes usually only needs 4. Having worked in podcasting, content creation, streaming and events for over a decade, he's likely worked with or entertained people far closer than you'd expect. His portfolio includes running conventions across the southeast, creating gaming and variety video content on almost every major platform, hundreds of hours interviewing industry professionals, and building connections across all strata of creatives in fandom. Be sure to let him know what exciting project he should pick up next!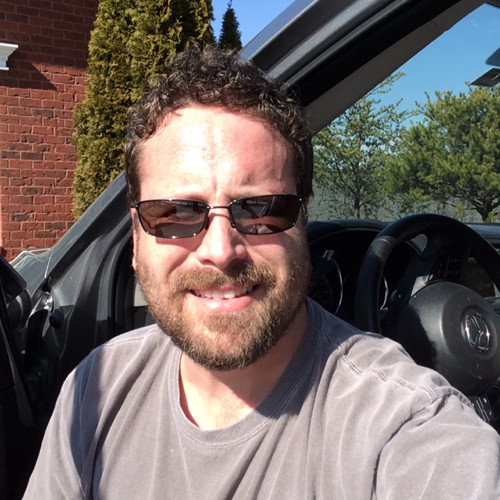 Jonathan Wolfman

Jonathan Wolfman was a very effective small company executive/entrepreneur at age 20 and is now working as an Executive Coach. He is known for generating terrific out-of-the-box projects and solutions that he then efficiently and effectively implements. Jonathan is currently an idea architect, strategist and consultant with Infinix, LLC.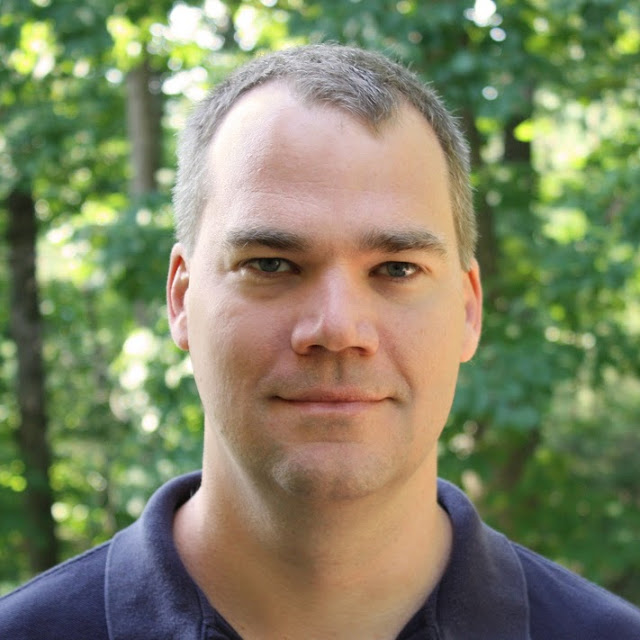 Matt Woomer

Matt Woomer is a fifteen year game industry vet whose credits include City of Heroes, City of Villains, and Global Agenda. Matt serves as the Managing Director at Blue Mammoth Games. Blue Mammoth developed and published Brawlhalla, a free-to-play fighting game for PC, Mac, and PlayStation. Brawlhalla has had over five million players, and is currently the most played fighting game on Steam. Blue Mammoth's first game, the MMO Dungeon Blitz, has had over seven million players, and was recognized by Facebook as among its "highest rated and most played games." Matt's real love is for quirky 2D games like Castle Crashers and Monkey Island, classic animation, and board games. Other programmers make fun of him because his degree is in history.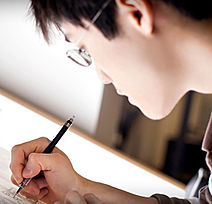 Jeffrey Yu
Jeffrey Yu is a pre-vis multidisciplinary artist and ASIFA-South Outreach manager. He has worked on multiple projects of different mediums from storyboarding on NBCUniversal Dreamwork's ZAFARI – the first animated children's show rendered completely in Unreal Engine, Delta VR experience for Trick3D, lead illustrator for animated opening of The Little Mermaid 2018 live-action theatrical feature. Jeff was also selected as a committee member for SIGGRAPH ASIA to jury for the 2017 Computer Animation Festival. He has worked at Cool Mini or Not board game company as a designer and has a double degree BFA in Sequential and Animation from SCAD, Atlanta.