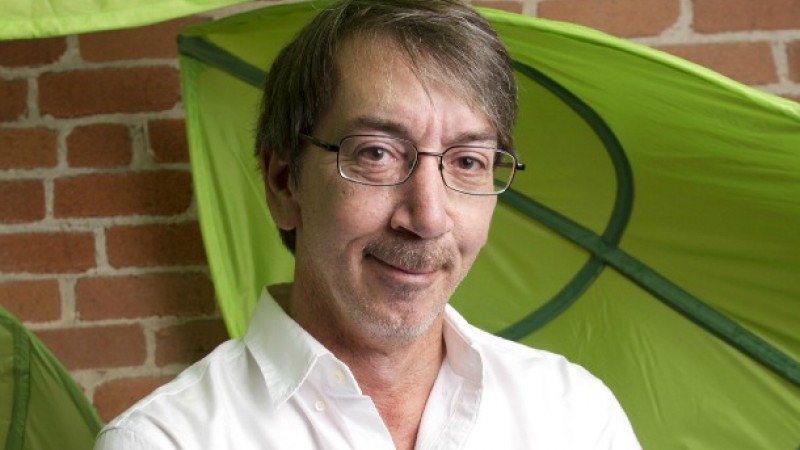 Will Wright
Keynote Speaker
Will Wright, creator of Simcity, the Sims, Raid on Bungling Bay and many more great games, joins the ranks of great SIEGE keynotes. In addition to having created some of the best-selling computer games of all time, Wright was the first person both given a lifetime achievement award at the Game Developers Choice Awards and inducted into the Academy of Interactive Arts and Sciences' Hall of Fame. The Georgia Tech Institute of Technology also awarded him its prestigious Ivan Allen Jr. Prize for Progress and Service.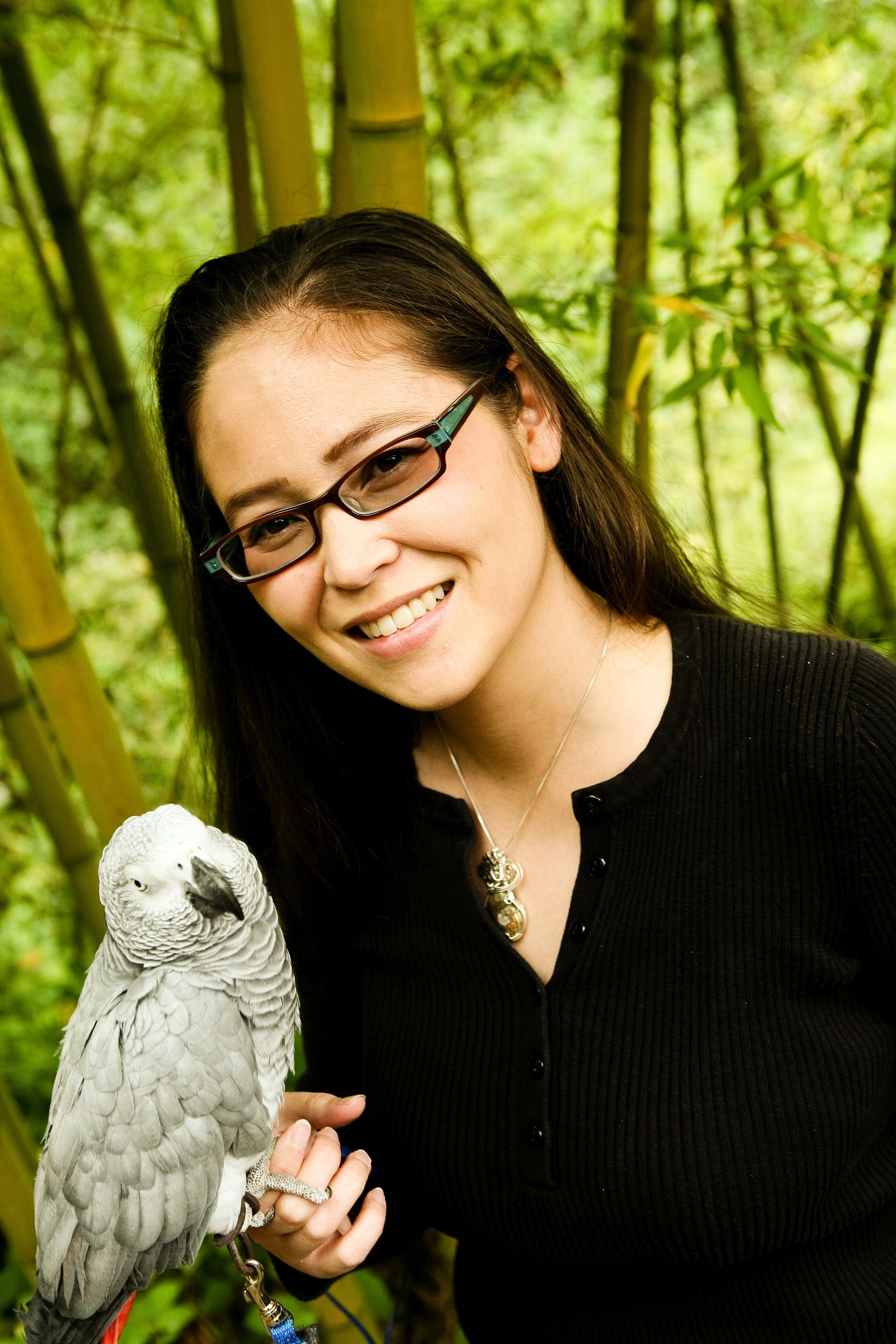 Erin Hoffmain-John

Keynote Speaker

Erin Hoffman-John has been called the Upton Sinclair of the game industry. In 2004 Erin wrote a blog post critiquing industry working conditions that triggered sweeping changes in some of the industry's largest studios. A game designer since 1999, Erin has worked on games and research at the leading edge of technology, including Kung Fu Panda World, SimCityEdu, Doki-Doki Universe, and recently on game research and development for Google's Stadia.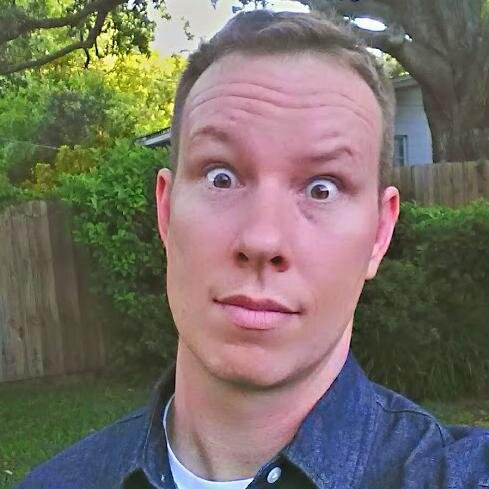 Nick Laing

Keynote Speaker

After having helped release the acclaimed New World as senior publishing producer for Amazon Games, Nick Laing joined Improbable as vice president of business development. The award-winning game producer has worked on games ranging from "edu¬tainment" games to massive AAA blockbusters. Laing worked in comic books prior to entering the video game industry in 1999. Before joining Amazon Games, he worked with EA and Microsoft, among others. He has worked with teams of two up to teams of more than 200.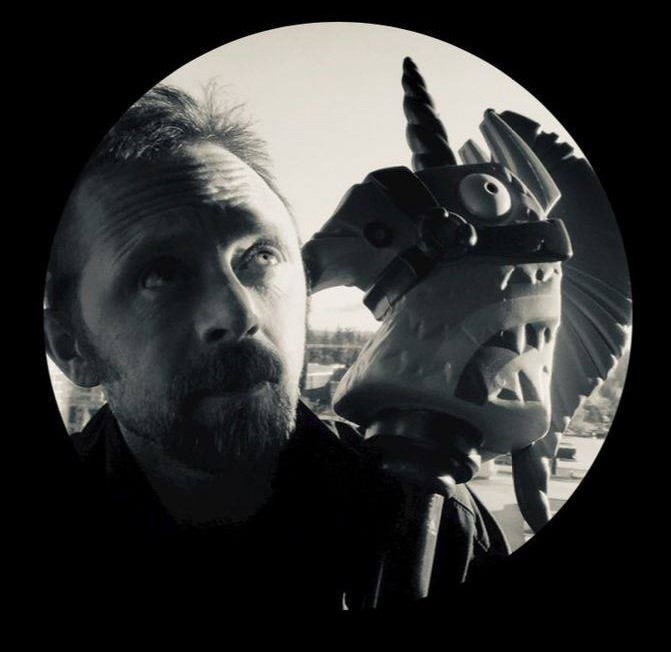 Christian Allen

Christian Allen is an experienced and BAFTA award-winning game designer and creative director. Having contributed to major AAA game franchises at companies such as Ubisoft, Bungie, and WB Games, Christian also founded and led an independent game development studio, Serellan LLC, and has worked on titles that shipped on consoles, PC, mobile, and VR. Christian has also served as a consultant on many different game, movie, and transmedia properties.
In his current role as an Evangelist at Epic Games, Christian works to support indie and smaller game development studios in North America, while speaking on both game development and enterprise topics related to the Unreal Engine and the Epic Games ecosystem.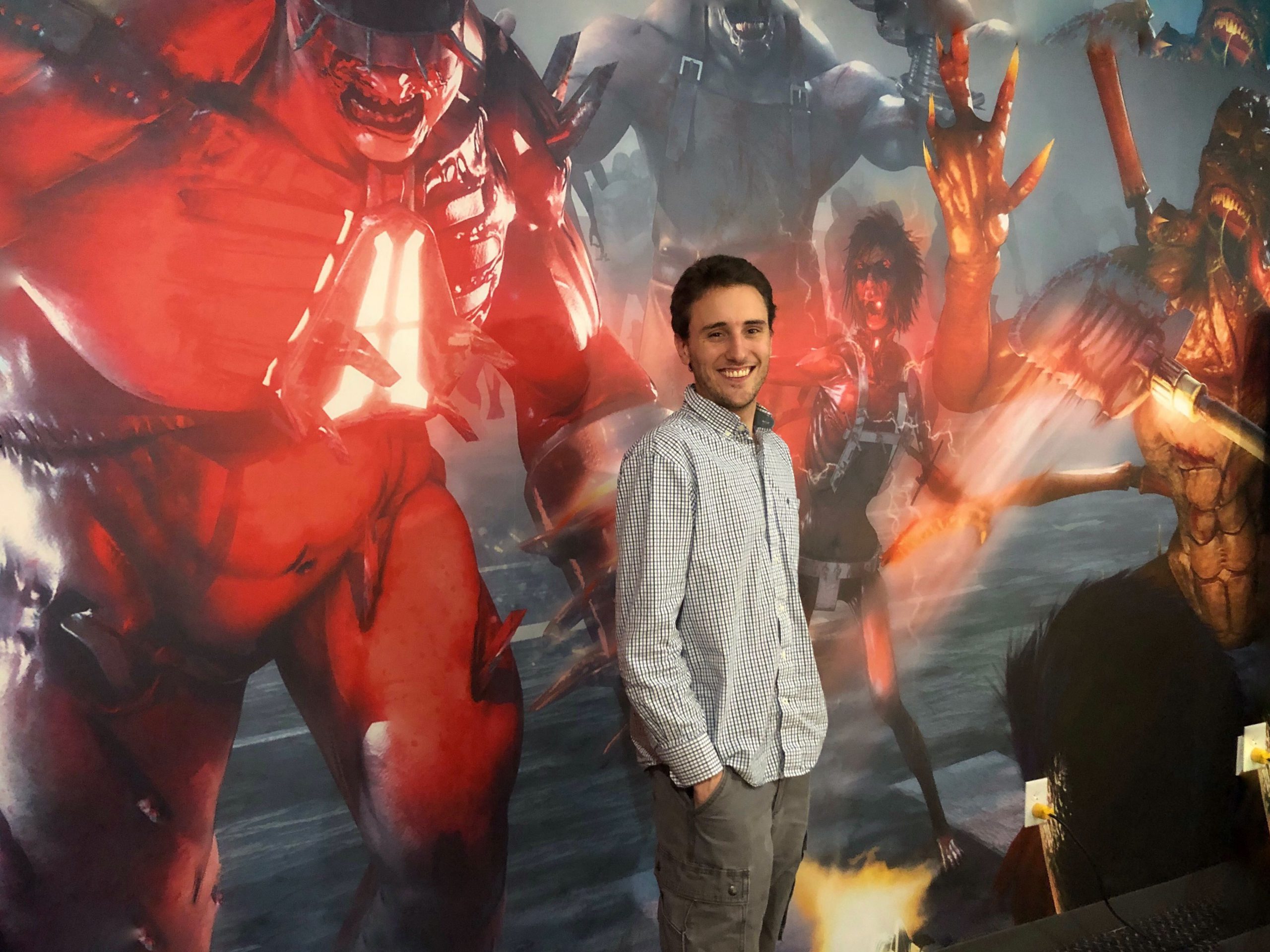 David Amata

As product lead for Killing Floor 2, David is in charge of overseeing and making decisions on the priority and direction of Killing Floor 2's major updates.
"At a high level, I work every day with production to manage the development team and the other department leads to ensure our current goals are being met and that there is a consistently high level of quality for what we deliver as a team in terms of guiding overall intent. Outside of the design intent for the updates, I coordinate with our marketing team to drive our messaging and promote our updates. I also regularly communicate with our community team so that I'm able to stay informed on the pulse of the player base. From their information, I am to make an informed decision on catering our updates to the player's desires in both improvements and new content.
What I enjoy most about my role is being able to see the project as a whole and guide its overall direction while still interfacing directly with all its essential components from design, audio, programming, art, etc. It also me to utilize the creative, technical, and business-minded mental muscles every day towards my lifelong passion for making video games."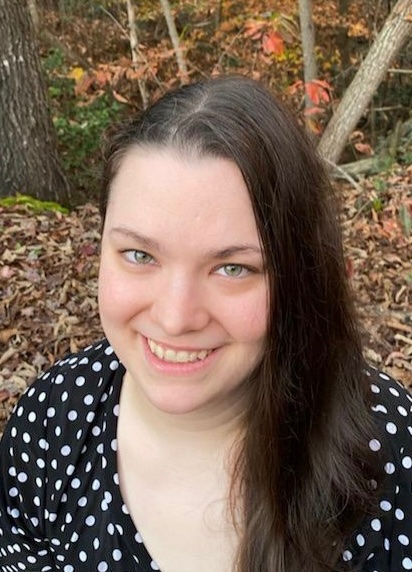 Catherine Ball

Catherine is a graduate student at the University of Georgia. She is focusing on Virtual Reality and how to build virtual experiences. She has an exhibit at the Children's Museum of Atlanta that is designed to teach kids about various STEM (Science, Technology, Engineering, and Math) concepts. Her other major project is a virtual dog buddy application. It is designed to teach kids and encourage them to engage in healthier exercise habits through upgrading their virtual buddy. Outside of academia, she is a big video game nerd and loves to discuss them in depth. It is her goal to work as a game developer after she graduates.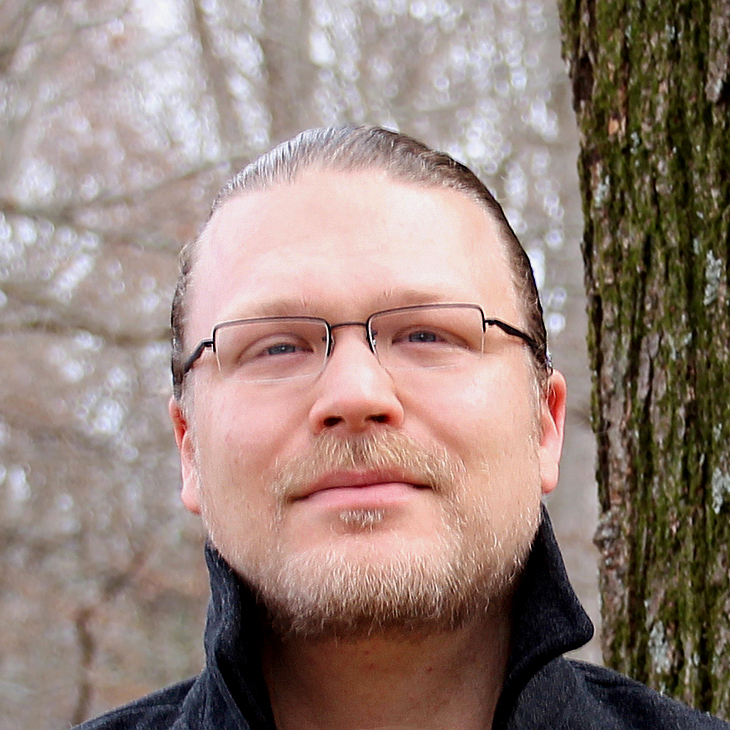 Andrew Beck

Andrew Beck is a 13 year veteran of the video game industry, specializing in real-time audio and DSP.
Trained at Berklee College of Music and Georgia Tech with a Masters of Science in Music Technology, his work bridges the gap between technology and creativity.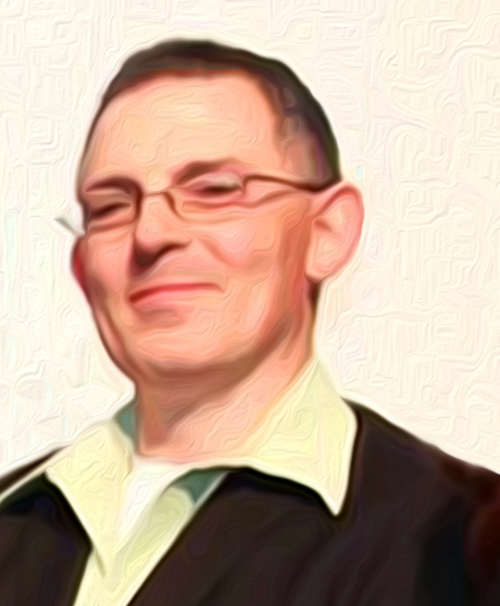 Tom Biondolillo

Tom Biondolillo is a comic artist, illustrator, writer, and college professor who teaches sequential art, illustration, animation, and game art. Most recently working on a graphic novel adaption of Rob Lettrick's FRENZY (Disney-Hyperion).
The Georgia artist has worked on comics, toys, RPGs, books, and video games for properties including: Dungeons and Dragons/Dragonlance, Star Wars, Aliens, Predator, Aliens vs. Predator, Myst, Duke Nuk'em, Crucible, Haunted House Tycoon, Vampire VTES, Mage, Scion, Swords and Sorcery, Steam Punk, FRAG, Cardboard Heroes, GURPS, The Weird West, Shadow Run, Legends of the Five Rings, Legends of the Seven Seas, and Legends of the Burning Sands, among others.
He's done work for companies the likes of Artisan Entertainment, Resaurus Toys, Palisades Toys, TSR Inc., Wizards of the Coast, Dark Horse, Cell Bloc Games, Caliber Comics, Desperado Press, CCP/White Wolf, AEG, Steve Jackson Games, FASA, Artisan Entertainment, and Hasbro.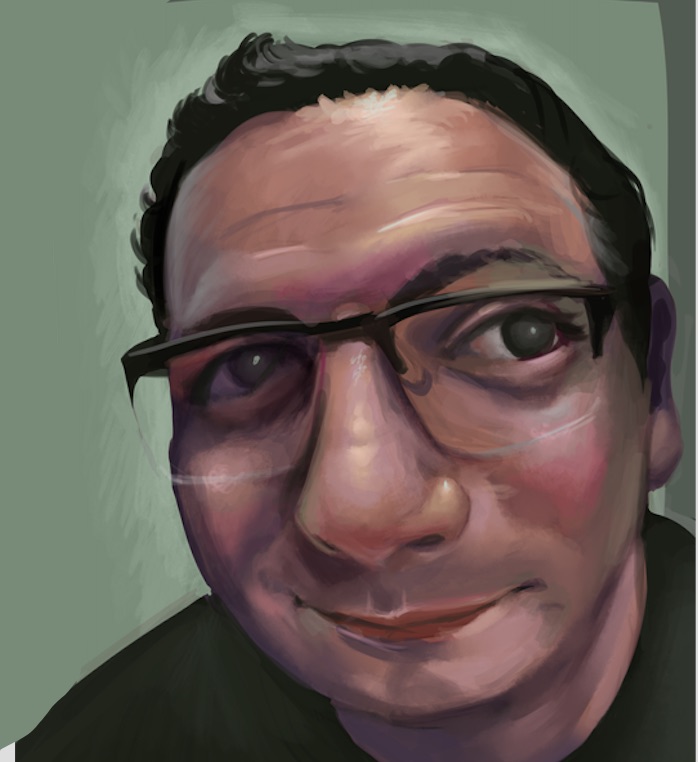 Craig Brasco

Craig Brasco is an Assistant Professor of Art at Kennesaw State University. He teaches classes Graphic Communications, Digital Animation, and Illustration. He's also a nerd that loves to draw for indie and small press role playing games. He also plays those games especially D&D and the like. You can follow him on Instagram: @orgosan.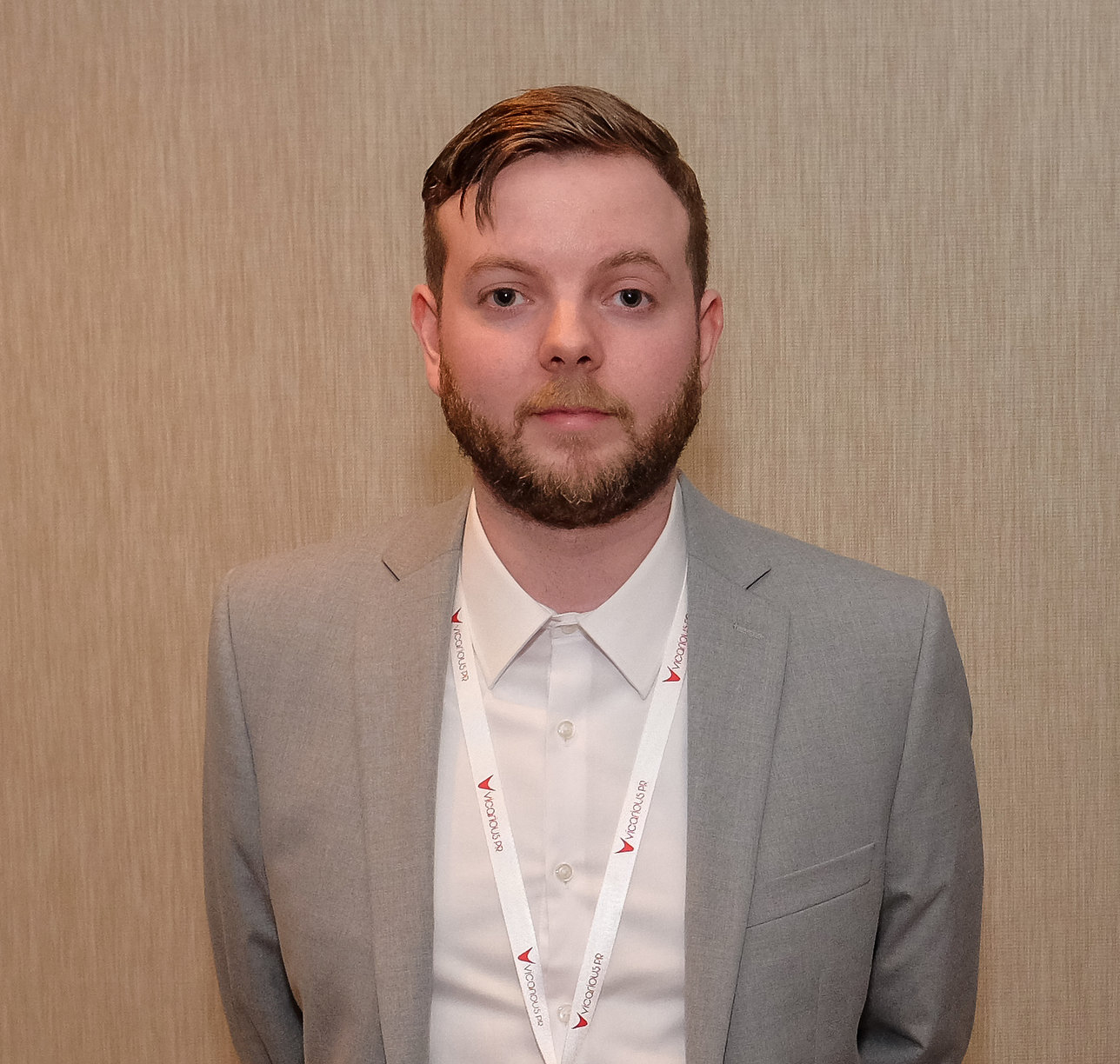 Michael Brown
Vicarious PR
Michael is a former freelance game journalist and influencer turn PR and marketing professional. Michael co-founded and runs the award-winning video game marketing agency Vicarious PR. Michael has run PR and marketing campaigns for some of the biggest companies in the industry such as Tencent and PUBG Corp. He also now serves as CEO of the newly formed Vicarious Publishing, the publishing arm of the company that seeks to help indies go to market successfully across all platforms.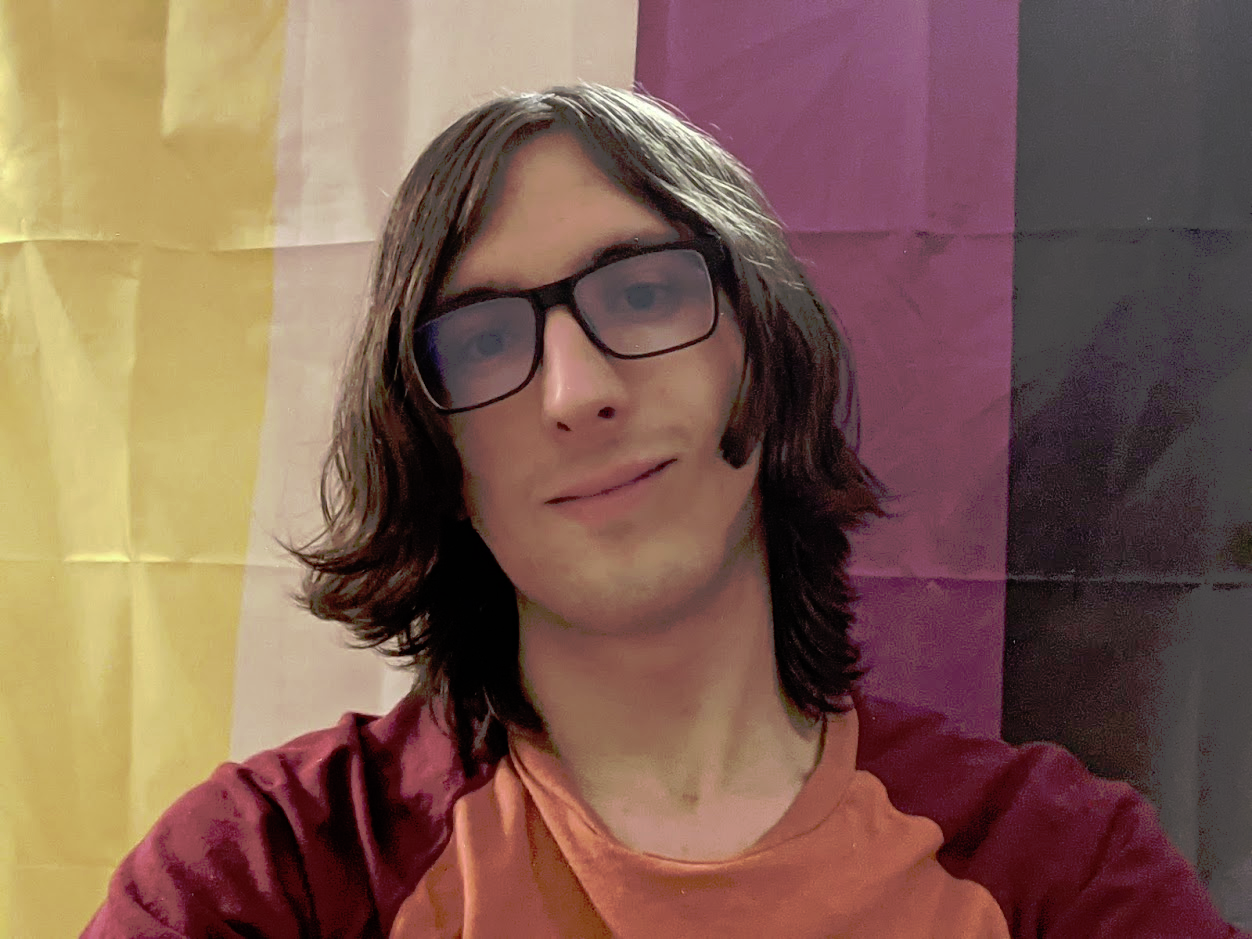 Ben Burgh

Ben is an autistic and queer developer, who loves making small games. Over the course of 25 games across 5 years, Ben has grown their skills to where they now have a solid streak of great and fun creations, specializing in weird and frantic-style games.
Their accomplishments include a first place and top-5 finish in the CoolMath Game jam two years in a row, first place at University of Georgia's Capturing Science contest, as well as the creation of Breadwinner VR, a frantic and hilarious game.
Ben also created Neuro Diversion, their one-person game studio that will sell expanded versions of game jam games and donate portions of the revenue to charities relevant to the game!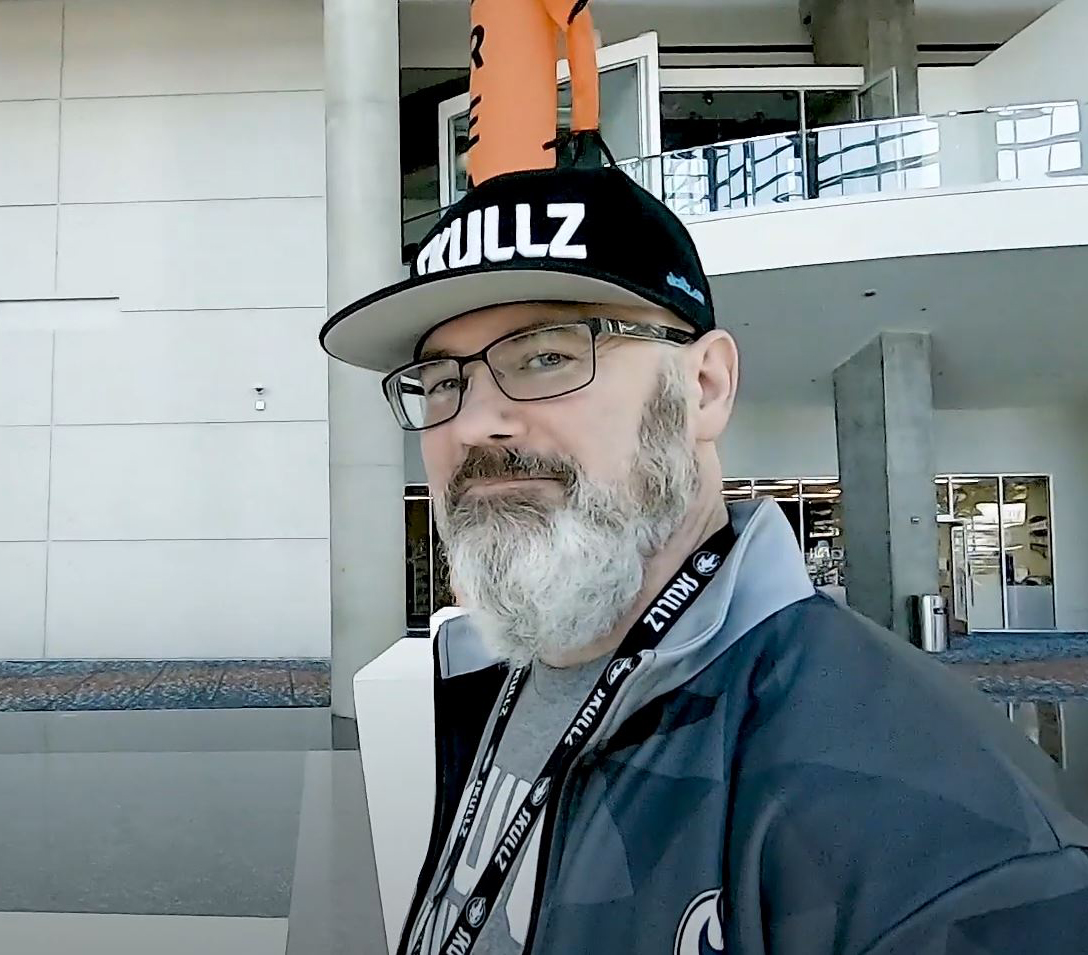 Wes "Nephar" Byrd

Wes has over twenty years of experience as a Web Application Architect and has spent the past seven years as a Ecommerce Technical Architect developing enterprise level ecommerce storefronts for large name brands such as Otterbox, Lifeproof, PetSmart, Sally Beauty, Fender, Gore Apparel, St Jude, and more utilizing his professional certifications in Salesforce Commerce Cloud. Wes has enjoyed hosting LAN parties for Skullz for the past twenty years where the Skullz family of gamers come together to play games for a full weekend of fun. Wes has been a youth pastor, mentoring youth in a Christian ministry and enjoys being a positive role model for kids of all ages. Wes is a very family oriented man with a wonderful wife and five children.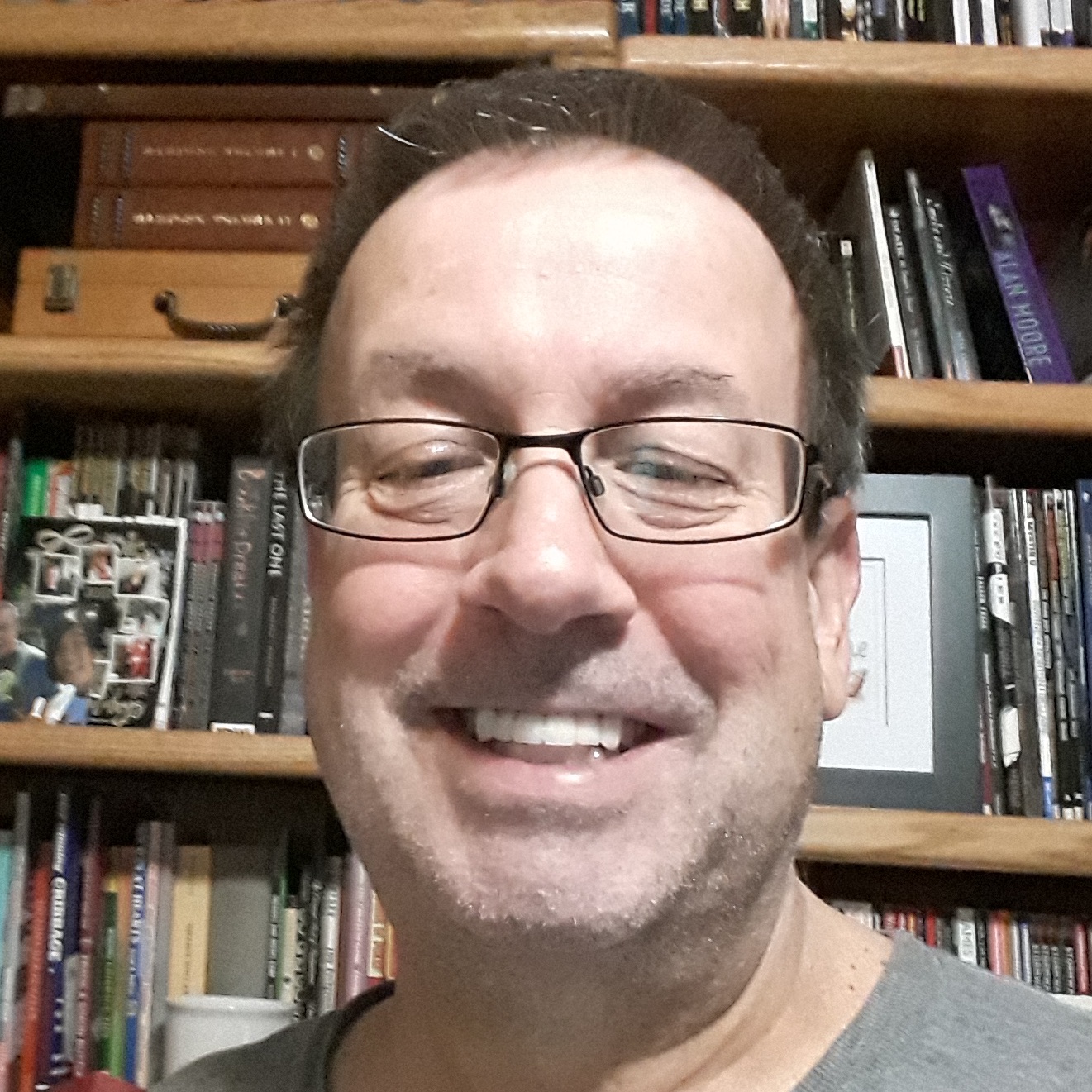 Joe Cassavaugh
Creator of Clutter and Founder of Puzzles By Joe
Joe Cassavaugh is the Founder of Puzzles By Joe and the creator of Clutter, the little game that could. The Clutter series is quickly approaching $3.5 million in sales. Joe just released Clutter IX: Clutter IXtreme, the 9th game in the increasingly poorly named Clutter Trilogy. Developed in Unity, Clutter IXtreme is the most fun, lively, and challenging Clutter yet. Joe is arguably the most successful semi-solo indie in Atlanta (since moving here in 2010). After almost 10 years of grinding it out, he say he's finally living the Indie Dream. Look for Clutter X: Return to Clutterville, out early in 2020. Later, he hopes that his 10 year dream project, Clutterville Diamonds: A Peter Zelle Mystery, will see the light of day. Joe will be moderating the Advice, Schmadvice panel and rumor has it, he's planning a special gamified version of it just for SIEGE.
Sandee Chamberlain

Sandee M. Chamberlain grew up in Southern California and obtained her BFA in the Entertainment Arts with a concentration in Animation at California State University, Fullerton. She has worked professionally as an Animator, Storyboard Artist, Illustrator and in Technical Direction. She moved to Atlanta, Georgia in 2007 – to attend Savannah College of Art and Design for her Master level studies in Animation (MA) and Illustration (MFA). She has been teaching at the college level for almost two decades and continues to be curious about the future of the entertainment arts while keeping current with the technological advances in this field of study. She is currently an Assistant Professor of Animation – Illustration and the Coordinator of the Digital Animation Program at Kennesaw State University in the School of Art and Design.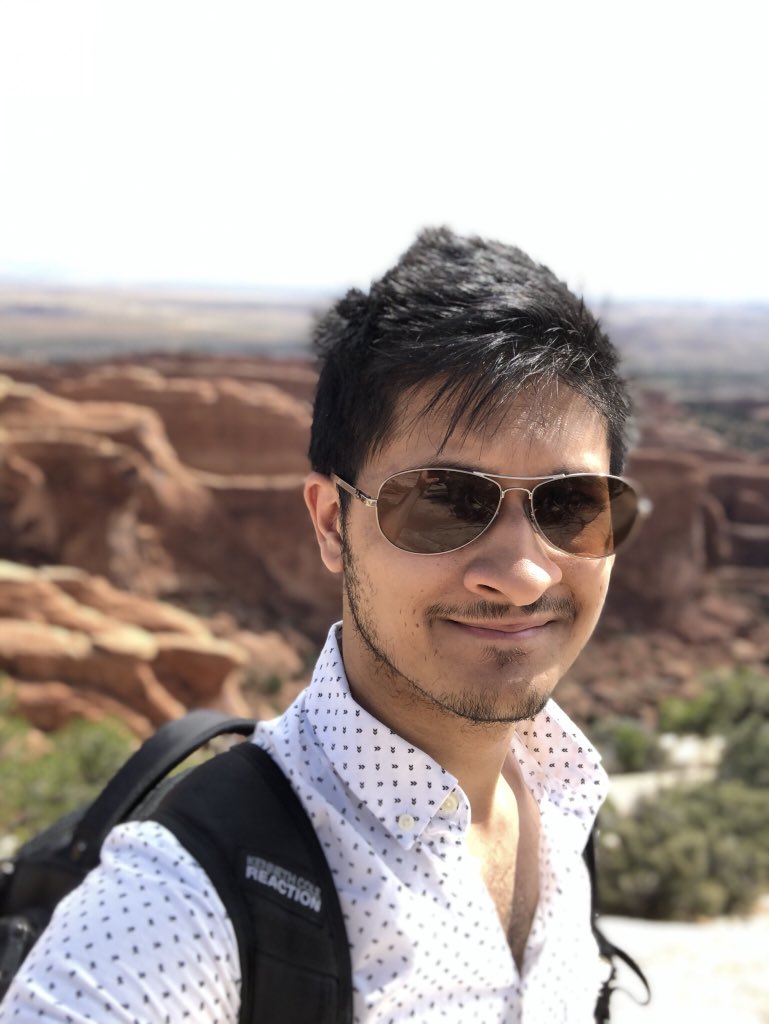 Eric Cook/Kartikay Kini

Both Eric and Kartik have participated in many game jams in team sizes ranging from 2 to 10. In their 10+ jams together, they have never failed to complete a polished and fun game. Both have experience being producers and doing project planning, as well as many years experience building games from the ground up in Unity.
Kartik: https://www.linkedin.com/in/kartikay-kini-82413972/
Eric: https://www.linkedin.com/in/eric-cook-5b705758/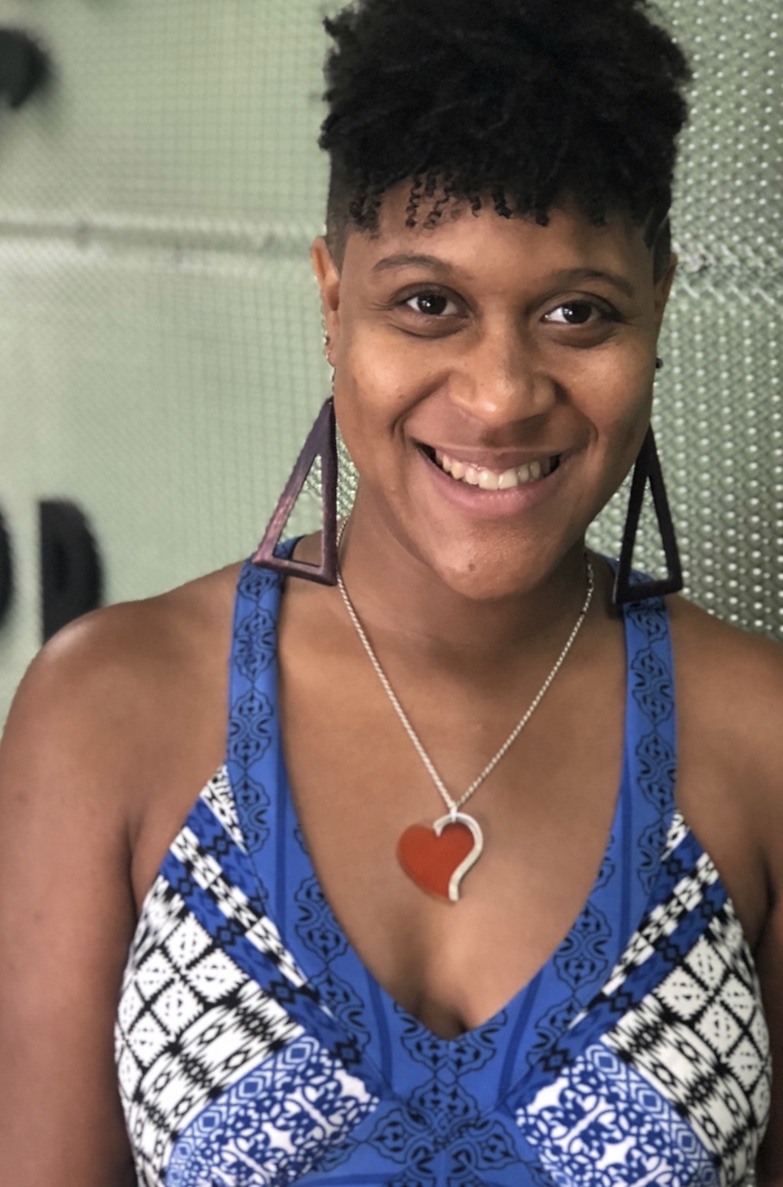 Kat De Shields-Moon

Kat De Shields's first taste of gaming came from watching her parents play Myst together. Ever since, she's been an avid gamer with a deep love for eccentric and heartfelt indie games. After a few years as a newspaper journalist, she entered the marketing and PR world working for nonprofits, publicly traded companies, and small businesses. Her first role in the gaming industry was Communications Manager for GameSkinny followed by a social media marketing role for Novy Unlimited. Currently, she works at Skillshot Media, a subsidiary of Hi-Rez studios, as a Senior Esports Community Manager for Realm Royale. Kat has a BA in Journalism from Hampton University and an MFA in Writing from SCAD.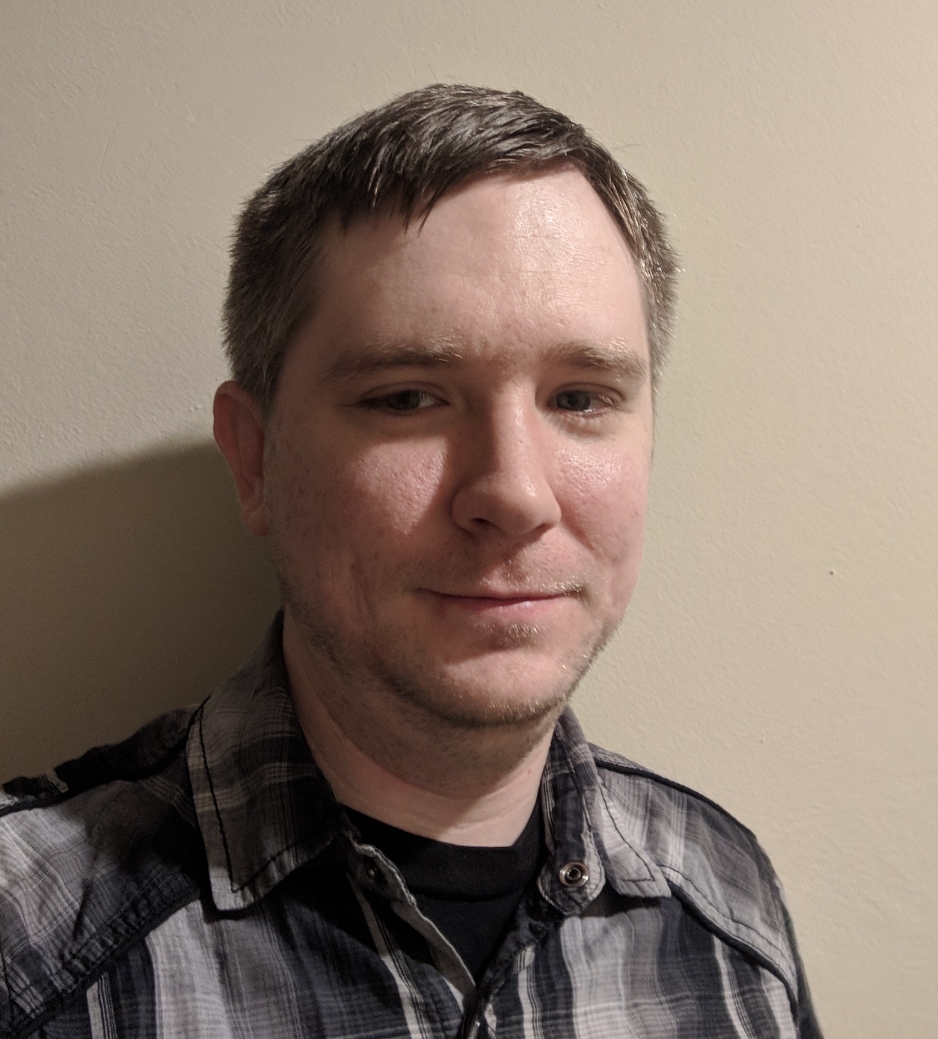 Kevin Dressel

Kevin Dressel is an independent game developer and founder of Shiny Dolphin Games LLC. He previously worked at Zynga on Cityville, Ninja Kingdom, and Puzzle Charms, and at Volition and EA on Red Faction: Armageddon and Littlest Pet Shop: Friends. Recently he released Clash Force on Steam and is working on Polyroll and Zap Blastum.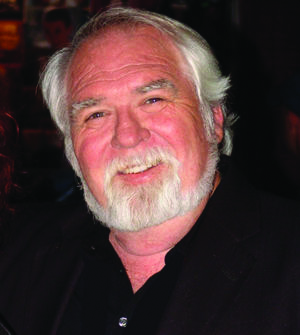 Larry Elmore

Larry Elmore has been creating award-winning fantasy and science fiction art for more than 40 years. After Perhaps best known for his work with TSR from 1981 to 1987 where he helped set the standards of gaming art in the role-playing genre. Besides creating covers for Dungeons & Dragons, AD&D, Star Frontiers and other gaming books, he created SnarfQuest Tales for the company's Dragon Magazine. He may be best known for his work with the world of Dragonlance, exemplified by the covers of the DRAGONLANCE book series.
Since 1987 he has been a freelance illustrator, creating covers for comics, computer games, magazines, fantasy and science fiction books and many other projects. Elmore is also co-author of Runes of Autumn and creator of the Sovereign Stone series. In the gaming and comic industries, he freelanced for TSR, Inc, FASA, Mayfair Games, Game Designer's Workshop, White Wolf, Iron Crown Enterprises, Dragon Magazine, Amazing Magazine, Wizard Press, D. C. Comics, First Comics, Eclipse Comics and Frank Frazetta's Fantasy Illustrated. Miscellaneous credits include LJN Toys, Mattel, Lucas Films, Tonka, Monogram Models, Western Publishing, Sony Entertainment's EverQuest, and various computer game covers.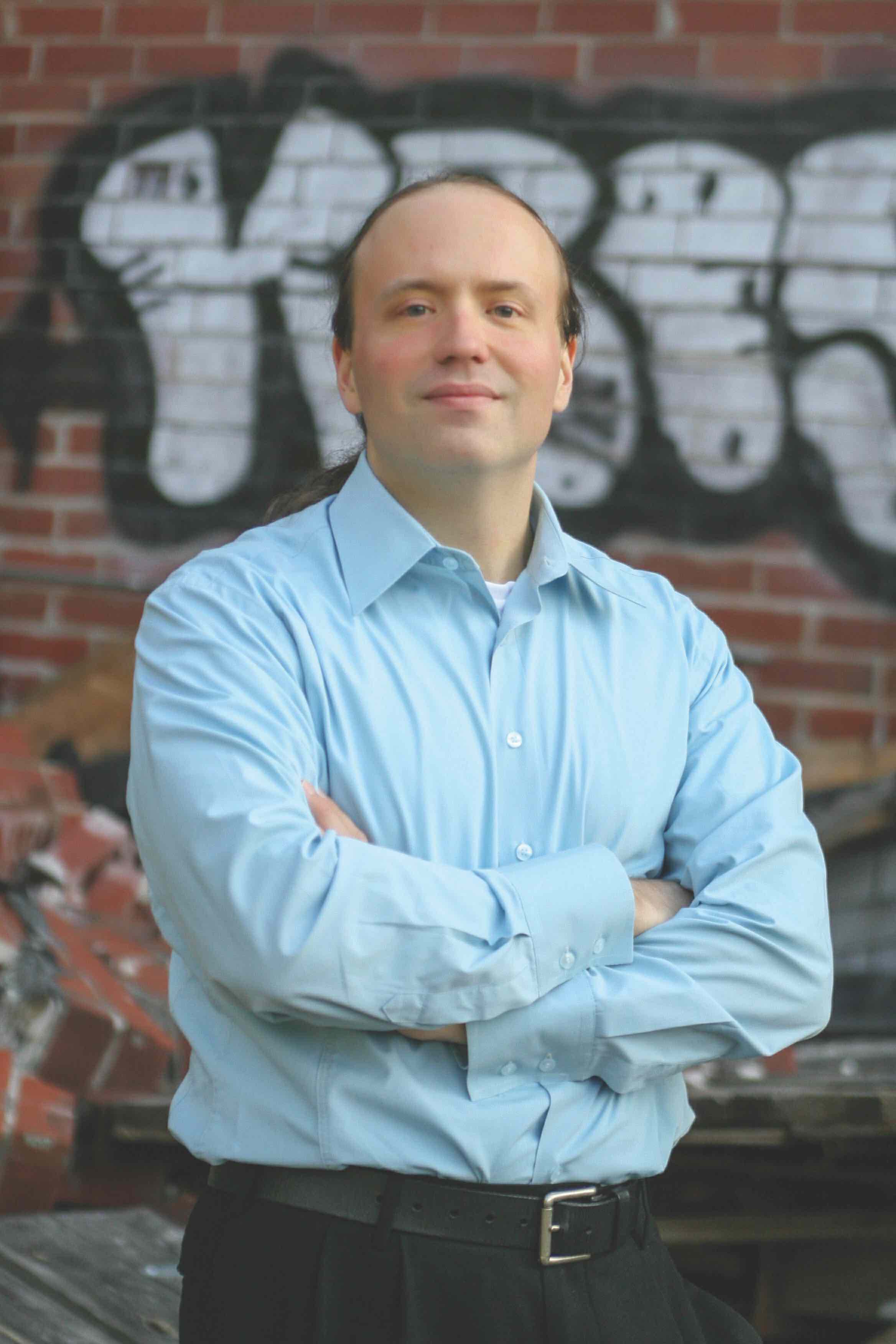 Andrew Greenberg

Best known for his work on roleplaying and computer games, Andrew Greenberg runs the Georgia Game Developers Association and Georgia Esports League. He recently began the N2 Esports youth league to give children a safe learning environment in which to become better at games. He chairs the DeKalb Entertainment Commission and SIEGE conference. Greenberg has credits on more than 100 game products and is currently porting the Noble Armada: Lost Worlds PC game to PS4, Xbox and Switch.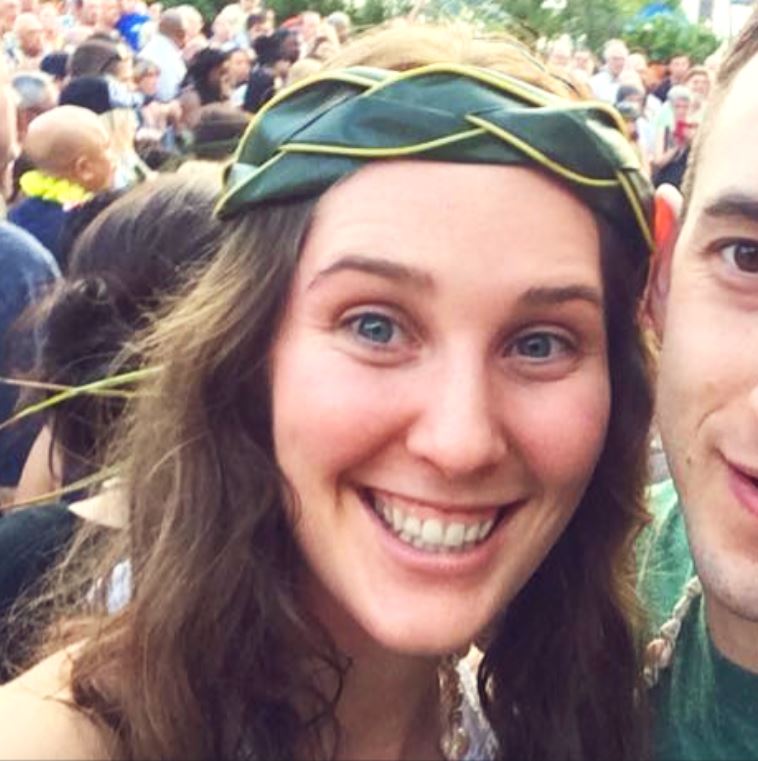 Rebecca Harrison

Art Director, Gallium Studios. Living in Winnipeg, Canada, Rebecca got her start working on feature Netflix films at a local studio, but a passion for video game development and design drove her to compete in Gallium's 2018 Proxi Art Contest. After years leading their art team both in-house and around the globe, she's excited to finally share everything the crew has created, and help others master the UGC tools to add their own art and stories to the Proxi universe.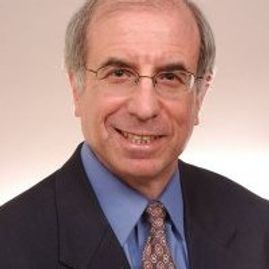 Rob Hassett

Rob Hassett is a lawyer with Business Law Partners/Hassett Law Group in Atlanta. Rob's firm helps creative entrepreneurs start, grow and protect their businesses. Rob previously co-authored the volume on interactive media and Internet law of the leading treatise on drafting contracts for the entertainment industry. He has taught many classes in the professional education program at Georgia Tech. He is co-chair of the SIEGE Investment Conference.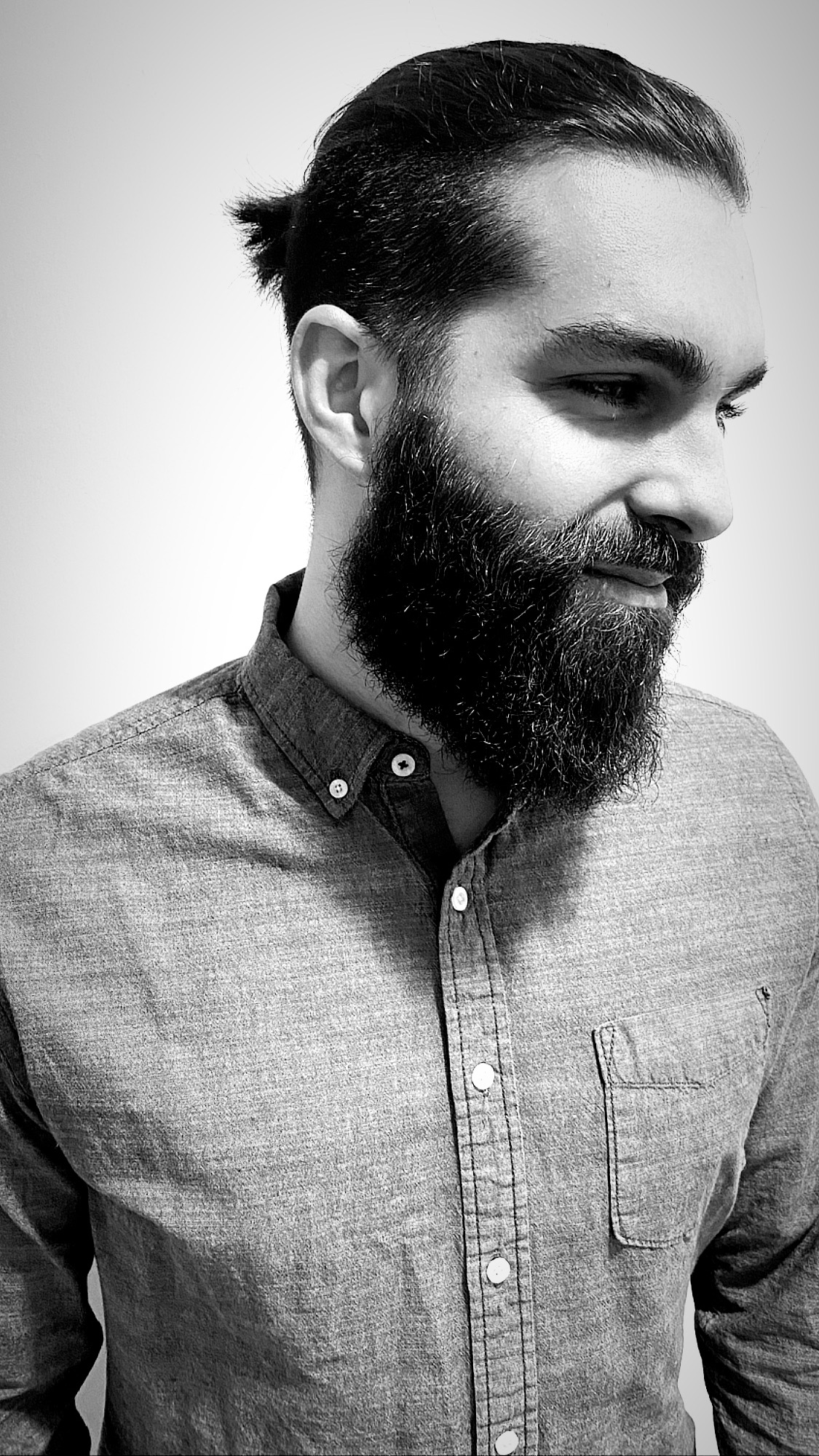 Simon Hoffiz

Simon Hoffiz is an architect with a deep curiosity about the topic in general of "design". Simon moved to Atlanta in 2014 after finishing his master's program in architectural design from Puerto Rico and has been working in the hospitality industry designing hotels. Simon became a design professor at KSU School of Architecture this year, working towards becoming involved in KSU's Game Design & Development program and having joint ventures between these two departments.
Simon started his deep dive into game design in 2017, in which he has collaborated in multiple freeware games and game jams since. After years of rigorous and enthusiastic independent studying and diving into the game design/dev scene and conferences, Simon is starting to break out and sharing his thoughts and unique perspective on game design. Simon also composes music for video games and other media under the handle Numinous Cry Project. Reach and see Simon's full portfolio over at simonhoffiz.com.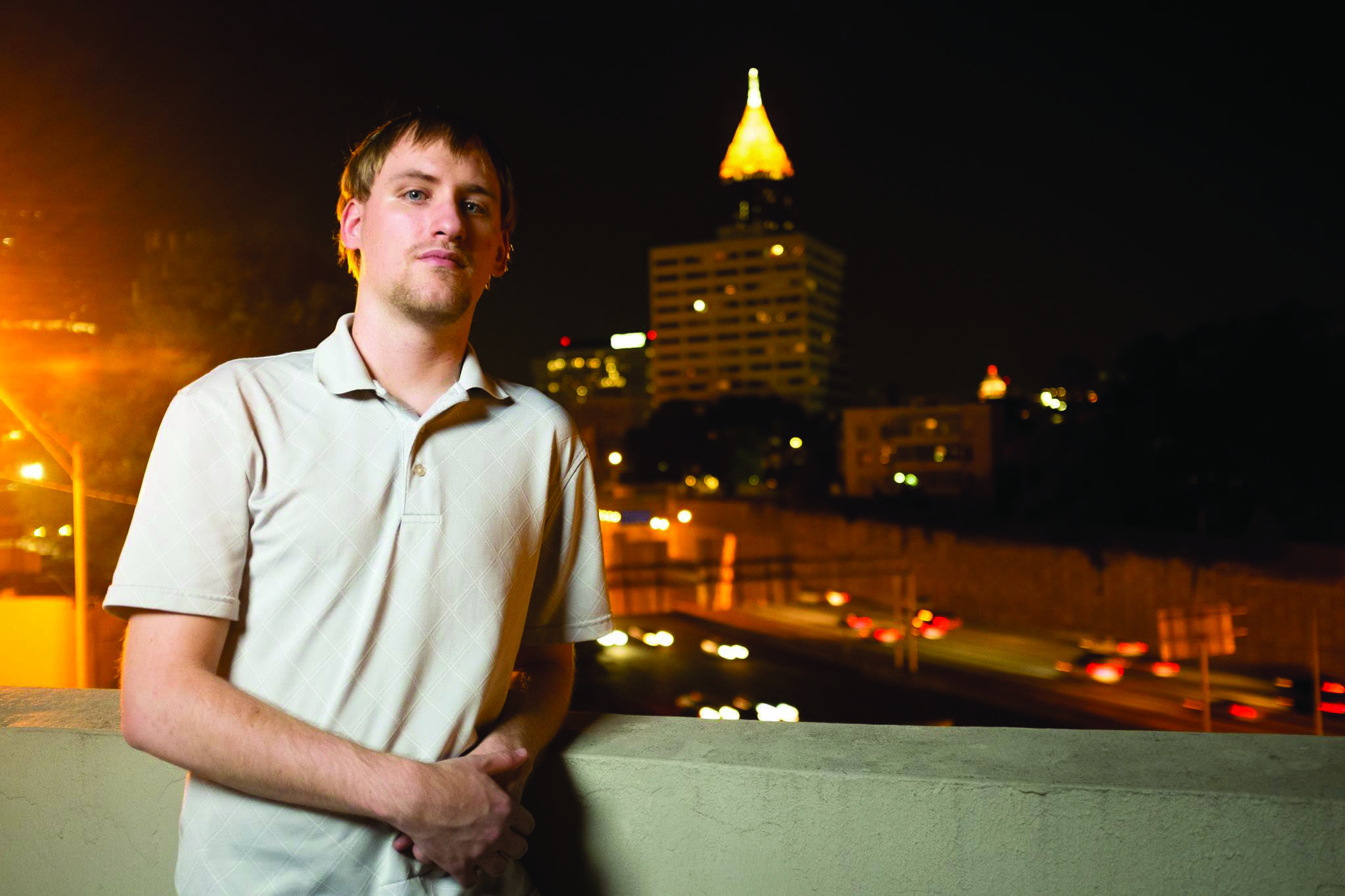 Blane Humphries

Blane is a Bay Area-based Account Supervisor at TriplePoint PR with experience in games public relations, freelance journalism, and corporate communications. He has managed PR campaigns ranging from AAA blockbusters to indie titles that have incorporated crisis communications components. Blane studied Public Relations at Georgia Southern University, where he graduated with honors in 2012.
You can connect with him on LinkedIn here – https://www.linkedin.com/in/blanehumphries/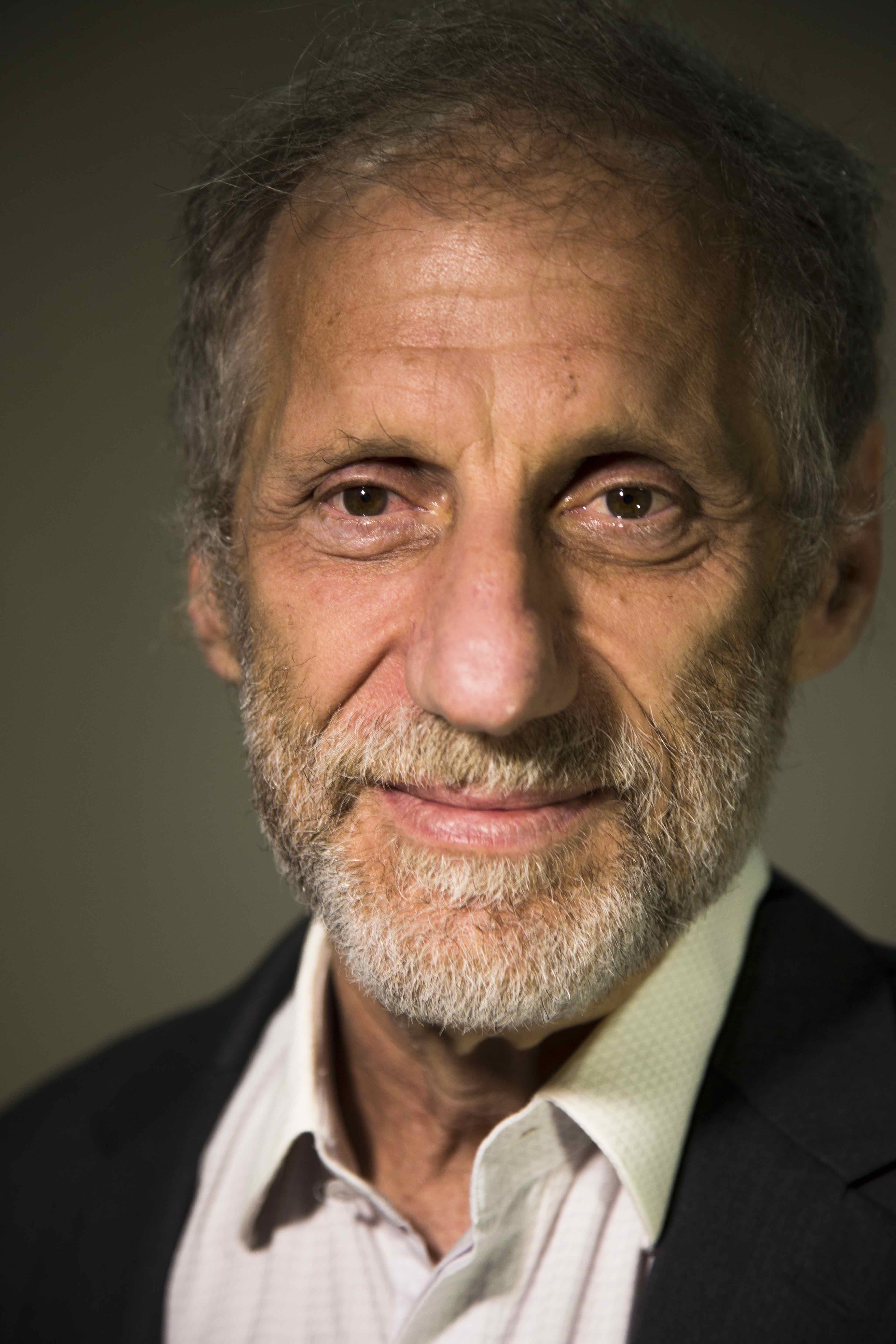 Dov Jacobson

Jacobson grew up in an age when math and art were considered incompatible disciplines. By ignoring this attitude, he was able to exploit slim talents in both fields to join the pioneers of computational art and digital games. Consequently, his erratic work at the intersection of computers, videogames and art has appeared in museums, magazines and expos around the world – as well as in the game market Jacobson writes and speaks at numerous conferences – such as Serious Play, GameTech, mHealth, I/ITSEC, ATD, Training, SALT, Online Learning, Reality Bubbles, MOMI, and SIEGE. This is his seventh game design talk at SIEGE. Previous topics were the Art of the Videogame, Biomimetic Crowdsourcing, Song as a Learning Vector, Constructive Failure, Hands-On Learning, and From Plans to Planes ( a case study of a game for Boeing.) .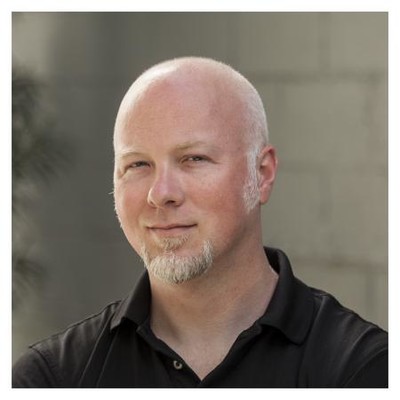 Timothy Johnson

COO and Technical Director, Gallium Studios. Timothy is a veteran game developer and engineer with a penchant for rapid development and networked games. As Technical Director for WB Games, Timothy shipped DC Legends, WestWorld, and Harry Potter: Wizards Unite. As an indie developer he developed fun games for Cartoon Network, Nickelodeon, and self published titles. Timothy's technical philosophy of specialized libraries and micro-services allow for games to be spun up and iterated on quickly, allowing design teams room to play and pivot in a controlled chaos manner.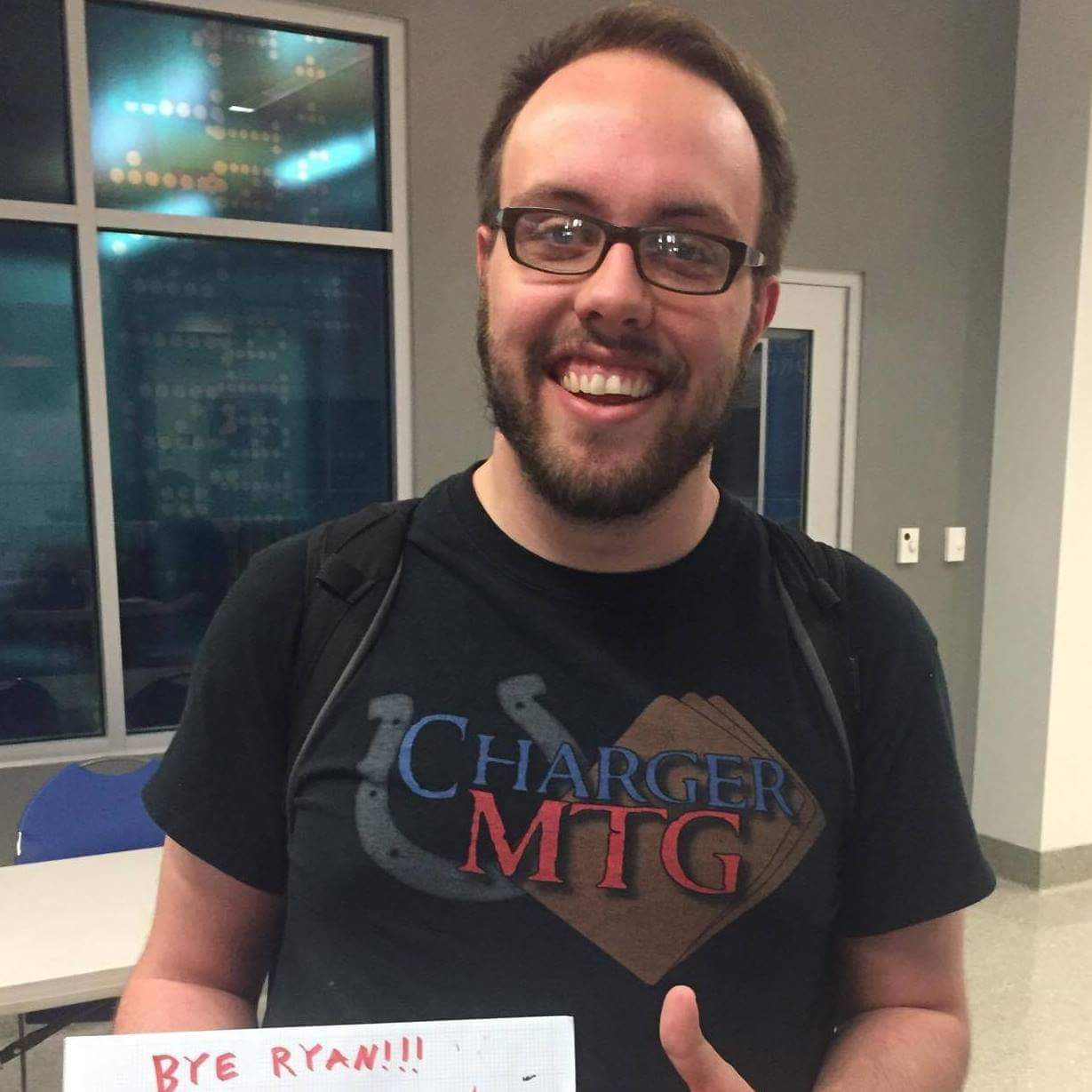 Tyler "Ryan" Kline
Game Developer, Army Game Studio
Ryan Kline is a full time game developer at Army Game Studio, and has worked in the department of defense for around 4 years on everything from VR and AR tools, simulations, Mobile games, mobile apps, and arcade games. After hours, Ryan builds games with coworkers and friends as Lazer Bread Games, currently working on their debut title, Potato Paradox Plus.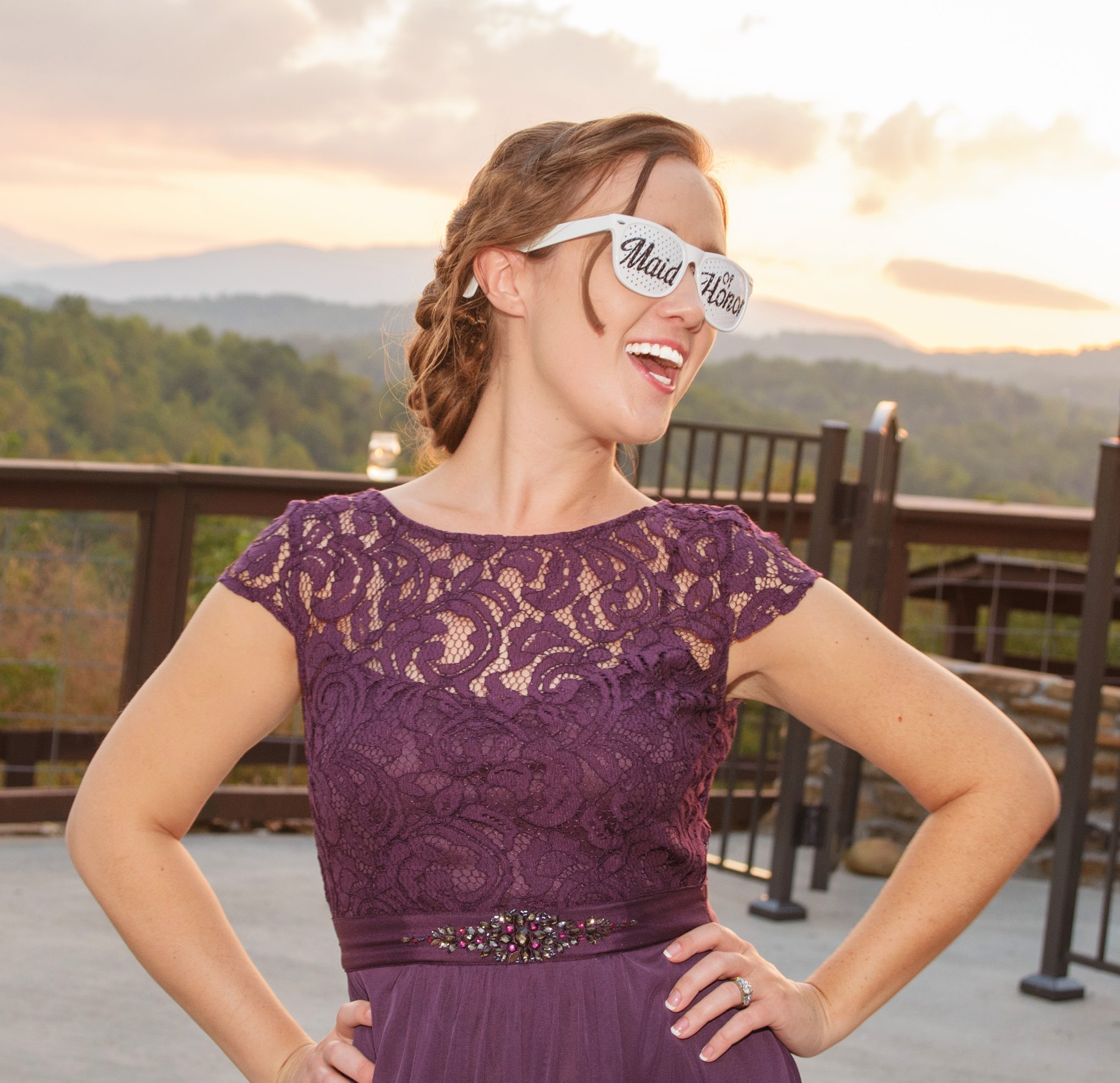 Leah Knighton

Co-Founder, Ker-Chunk Games

Leah is the CCO of Ker-Chunk Games and leads art production and creative universes for original IPs and client work. Leah was the character designer and animator for PrinceNapped, a puzzle game to rescue a prince which Apple featured under "New Games We Love" and "Great on iPhone X". She also created the art for Rainbow Tree Stickers for imessages to normalize the representation of LGBTQIA families. She excels at creating unique stories expressed through character animation and understanding the challenges of creating new ideas for already established brands.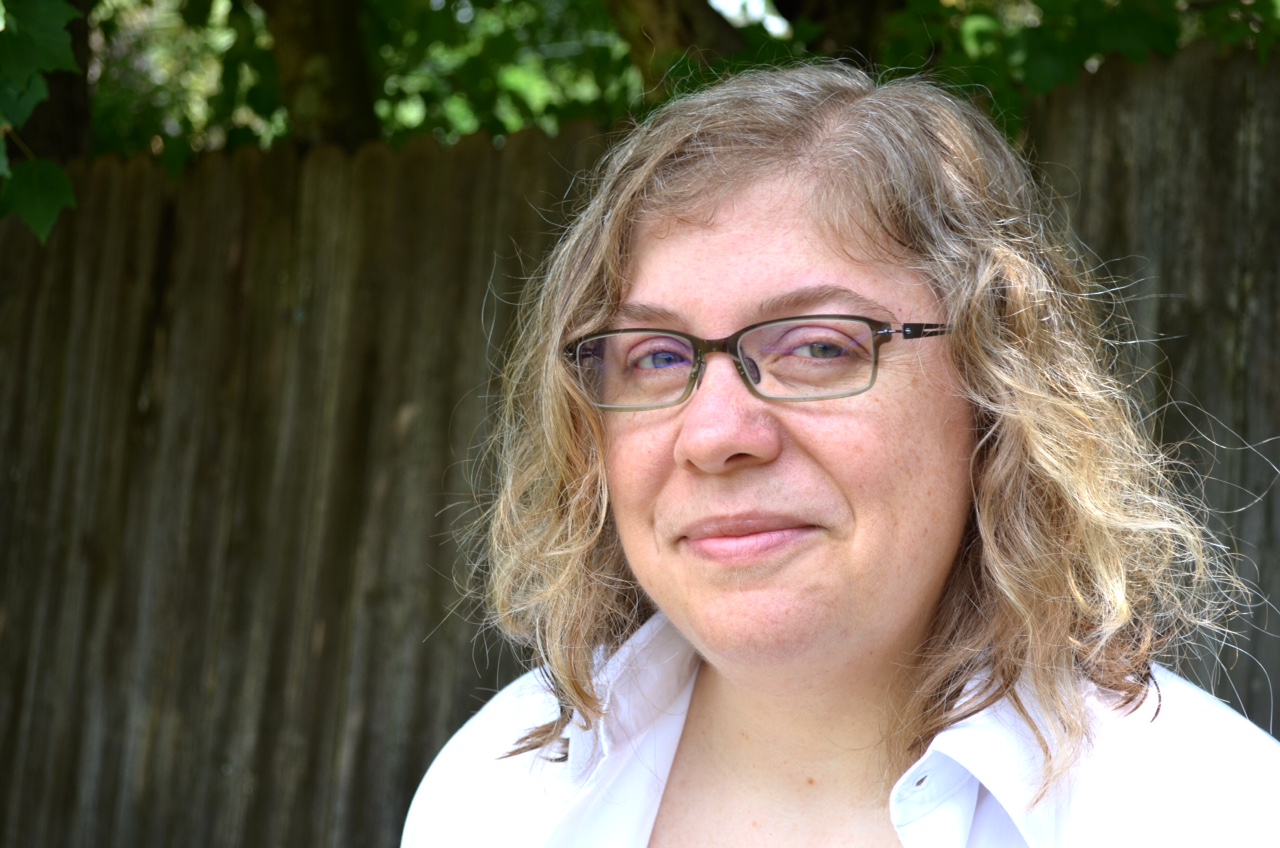 Robin Koman
Lead Designer, & Lead Storyteller, Story Tonic
Robin Koman is the Lead Designer and Chief Storyteller of Story Tonic, an interactive media company dedicated to making the world a better place through tales well told. She is also the Department Chair of the Game Design Master of Science program at Full Sail University. Robin is passionate about diversity and accessibility in games, which has led her to focus on gerontoludic design–the design of games for older adult players.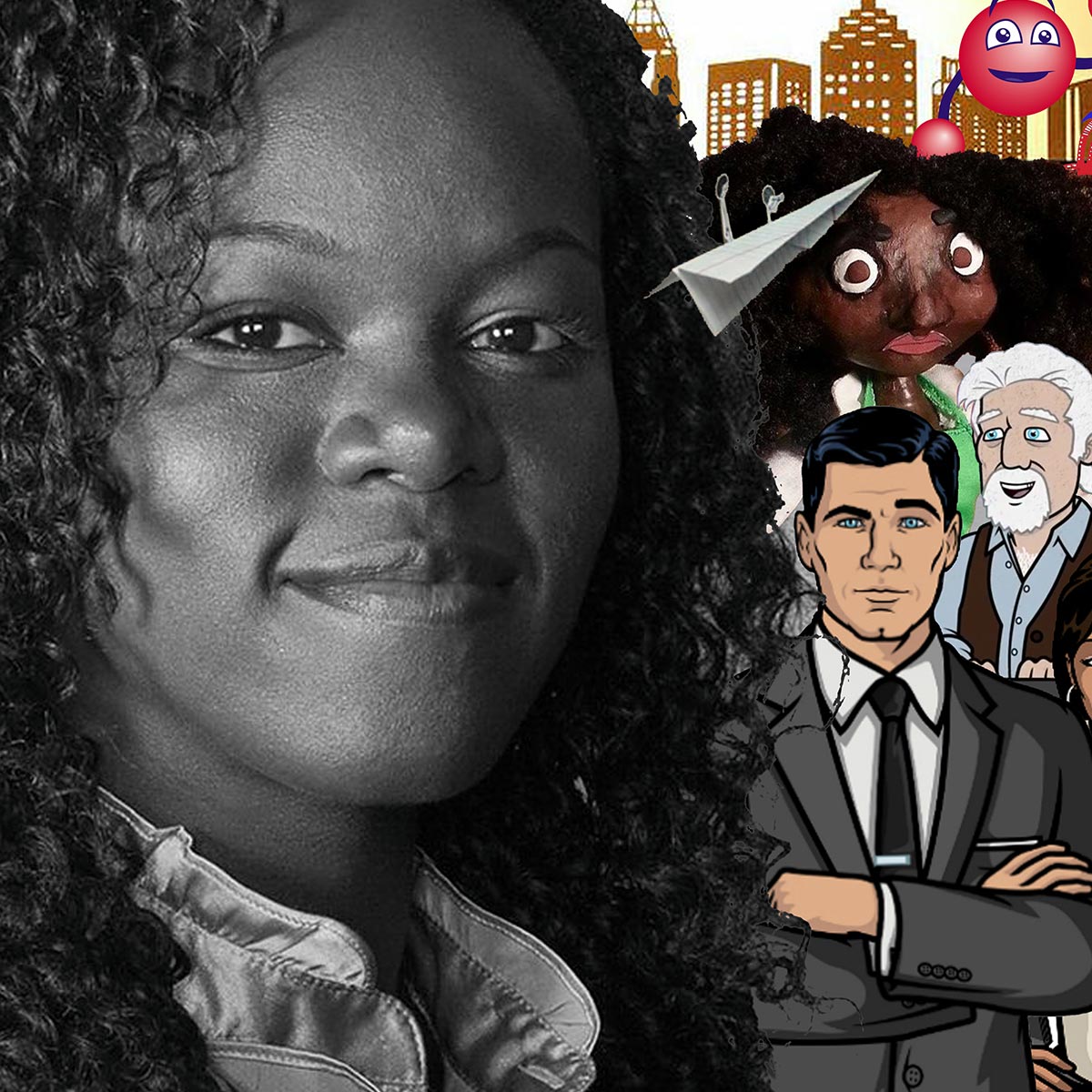 Allyssa A Lewis
MyAnimationLife
Creative Strategist and Career Consultant, Allyssa A Lewis, is also a prime-time television EMMY® winning Animator most noted for her animation on over 75 episodes and promos of FX's series "Archer". She has created content for NBC's "30 Rock", Discovery Channel, Mtv, i am OTHER, Animation Domination, Apple, ComicCon San Diego, Georgia Public Broadcasting (PBS), and Captain Planet's Planeteer Movement.
As Founder and Executive Director of Georgia's first and largest animation resource and staffing agency, My Animation Life (MAL), her team works to find creative strategies and solutions for both studios and independents. Creating Georgia's most inclusive animation map, calendar, and classified listing are just a few of the popular assets MAL provides to strengthen Georgia's animation industry.
She uses her education in animation from Savannah College of Art Design and business from Harvard University Online towards advancing emerging artists in film and digital media in creative employment, business development, and animation production and pitching. In addition, Lewis is on the Board of Directors for ASIFA South, one of the largest international animation societies in the southeastern United States, and a judge for The EMMY® Awards. Currently she is animating on her comical short series "Life as Molly".
AllyssaALewis.com
MyAnimationLife.com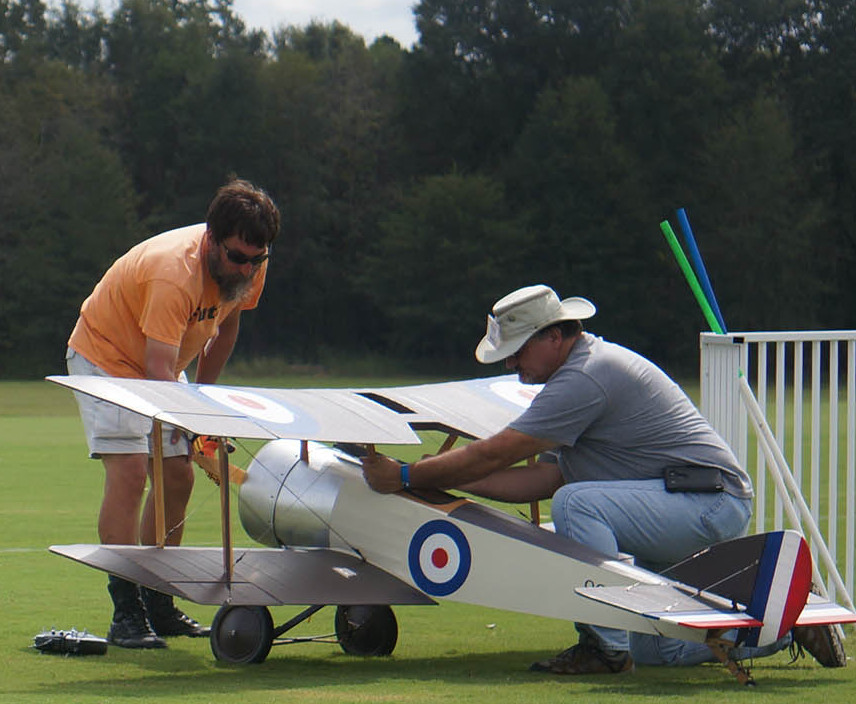 Ken Lightner

Ken has had a long, award-winning career in the video game industry developing titles on PC, Nintendo, Playstation and various mobile platforms.
His most recent title was www.playsparc.com for
PC and PS4 VR. He has contributed to pen and paper roleplaying titles as well as a short story anthology. More recently, he finally landed an adult job in security software working on the client SDK at Ionic Security. The switch allows him more time to play
with his radio control flying toys on the weekend.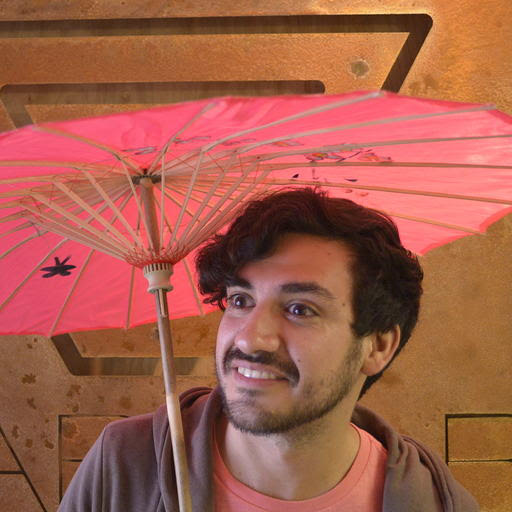 Eric Lorenz

Eric Lorenz works as a freelance video game sound designer here in Atlanta. He is currently working on many cool and new upcoming games including Scavengers – a rustic and futuristic multiplayer shooter, and Mundaun – a hand penciled horror game that takes place in the Alps.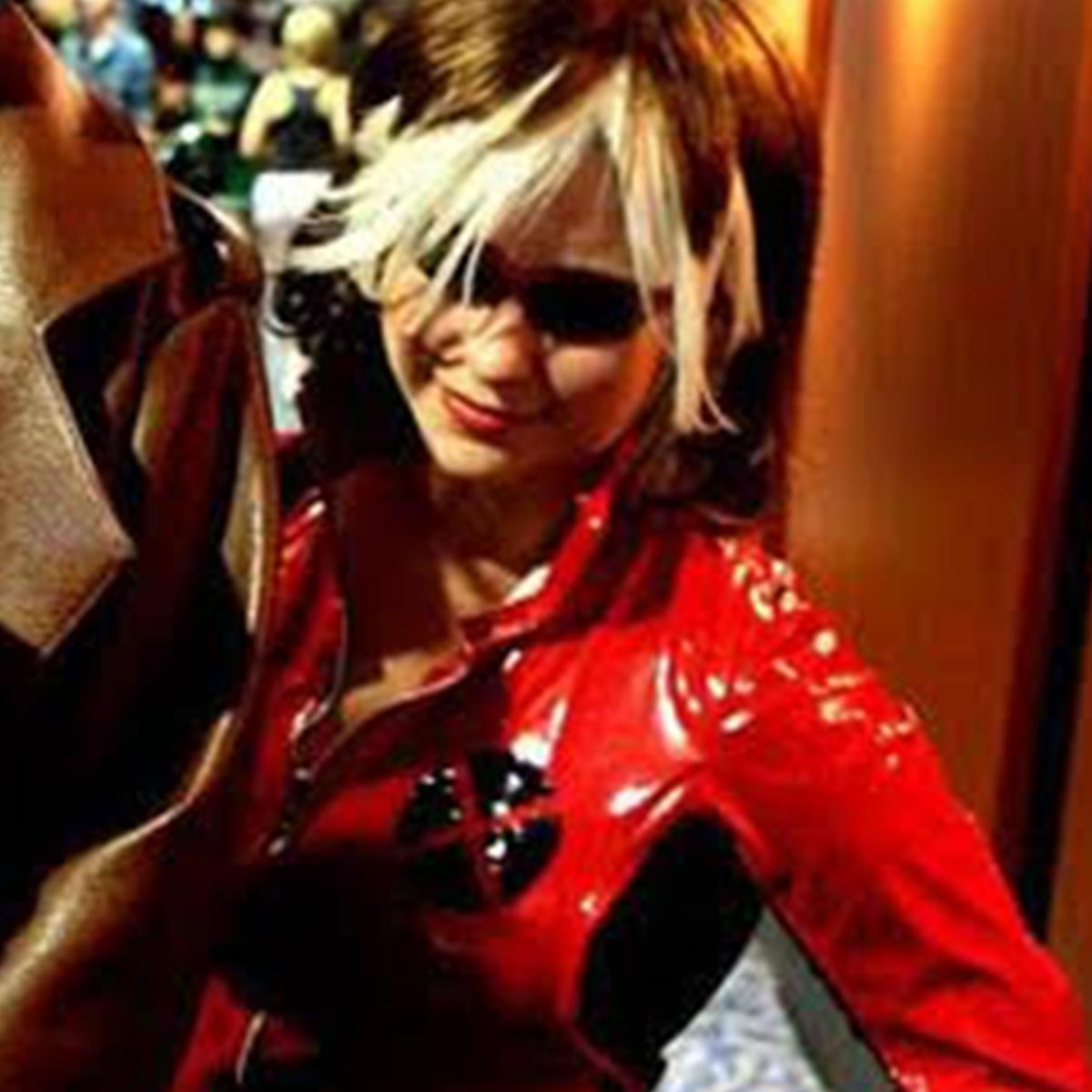 Michelle Menard
Michelle Menard is an award-wining game designer, consultant, and published author (Game Development with Unity). She has previously worked in both the mobile and AAA market, and as a consultant under Artemic Games, LLC, partnering with other companies to provide core system design, itemization, auditing, and documentation. Once she was invited to the White House to blabber about game design and crowd-sourcing for big data. She is currently the lead designer at Oxide Games, and is also a cofounder of Fishwizard Games, a small boardgame company exploring strategy games set in the Gateway universe. Gateway: Uprising, their first title, is due out in stores this September. Michelle also serves as an adjunct professor at UMBC and SCAD, teaching game design, theory, and game history, and has taught intro C# game development courses for the Baltimore non-profit Code in the Schools. She holds a double BA in Applied Mathematics and Music Theory from Brown University, and an MFA in Game and Interactive Design from SCAD.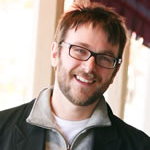 Brad Merritt

Brad Merritt is a veteran game developer who has been making games since 1998. In his career, he's held various positions such as a graphic designer, programmer, artist, game designer, and studio director. During the 17+ years at Cartoon Network, he has worked directly on over 50 games and served as design director on hundreds more. He also makes games on the side, where he does everything but the music. He's terrible at music.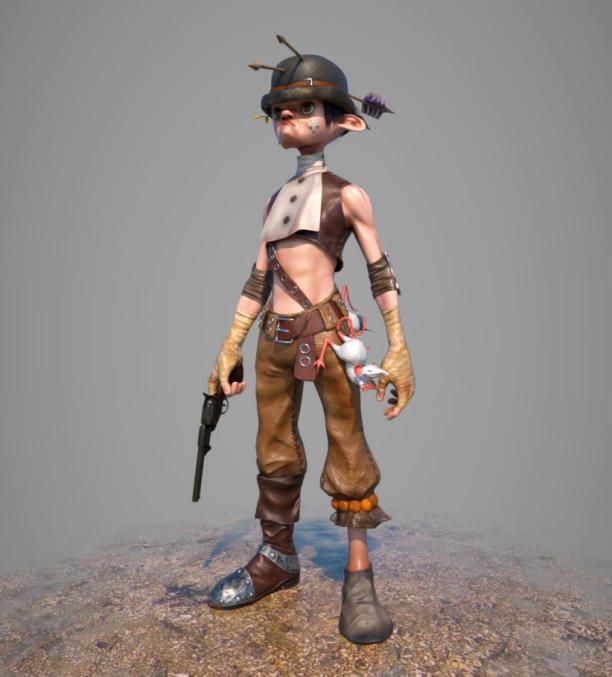 Paul Orlando

Paul Orlando is an Atlanta based educator and digital artist, where he serves an instructor at the Art Institute of Atlanta and an adjunct professor at Kennesaw State University. He teaches courses in 2D and 3D design and animation. Outside of teaching, he is a contractor artist for companies like Roblox, Simon and Schuster, and Disney World Wide Publishing. He received a Master of Fine Art from Savannah College of Art and Design.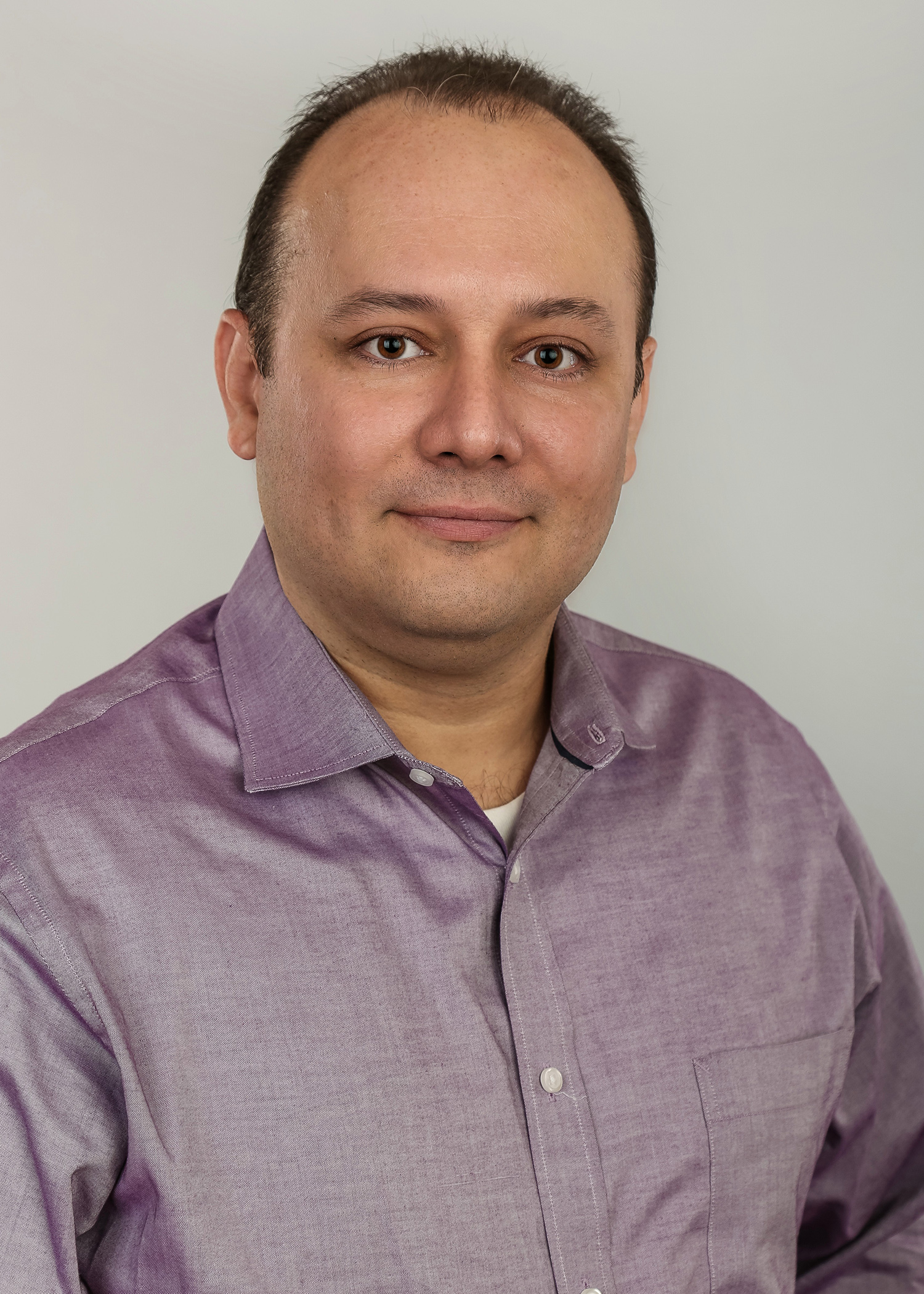 Diego Rivera

Diego is a Sr. Developer Evangelist at Samsung with 7 years of Dev Rel experience and 14 years in the software development industry. Diego's passion for video games led him to pursue a career as a developer, just to figure out how games were made. He had the chance design social games in Spain and later, as a developer advocate, to use games as the perfect tools to showcase different technologies and reach different audiences.
His current focus is to help developers understand Samsung technologies, help them create the perfect app for the Galaxy Watch, design an amazing theme that can be shared with the wider Galaxy Store audience, or get started on that project that they may have been mulling for a couple of months.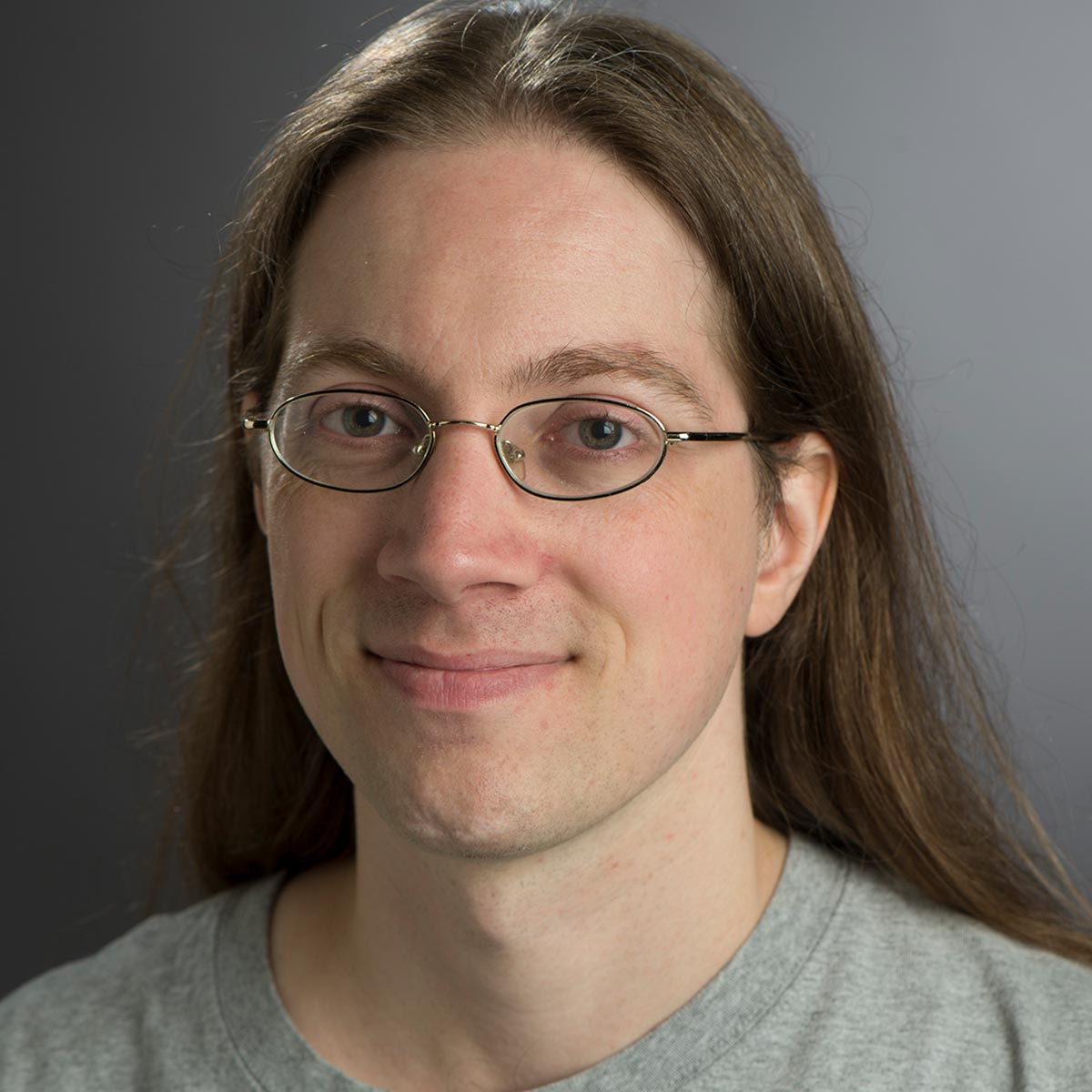 Ian Schreiber
Rochester Institute of Technology
Ian Schreiber started working in the game industry in the year 2000, first as a gameplay programmer and then quickly transitioning to systems designer and eventually university professor. He has co-authored two books on game design, has produced a free online course on game design (gamedesignconcepts.wordpress.com) and another on game balance (gamebalanceconcepts.wordpress.com), and is a co-founder of Global Game Jam, the largest game creation event in the world. He currently teaches game design and development at the graduate and undergraduate levels at Rochester Institute of Technology.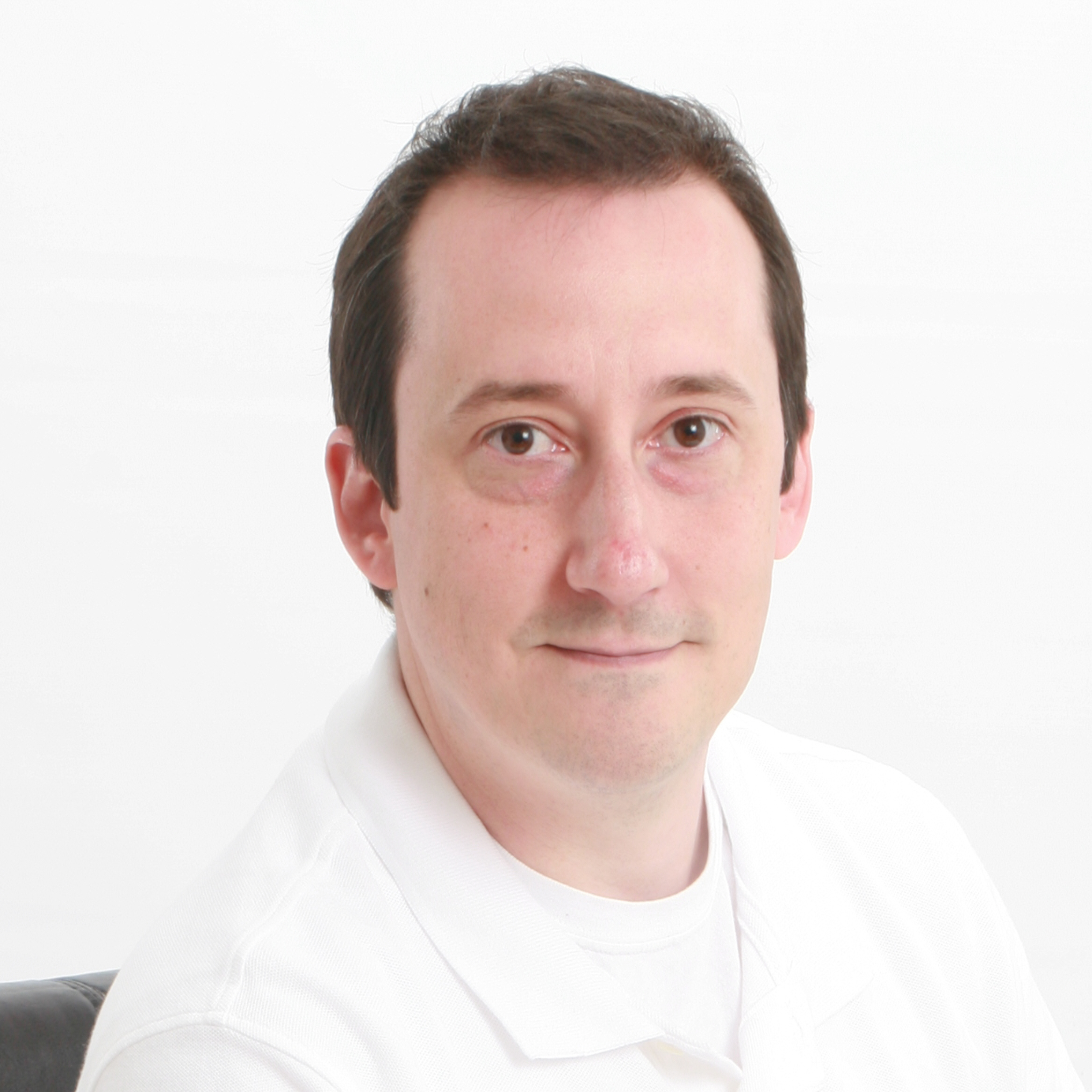 James Simpson

Founder, Cellbloc Studios

James Simpson, AKA "Doctor Unity," is the go-to person for Unity3D development in the Southeast. Whether it's MMOs, video games, business applications, presentations, augmented reality, educational, simulations, web, mobile, or Facebook, more than likely, James has worked on it in that field.
Shipped Titles: Wasteland 2, SnarfQuest Tales, Elf on the Shelf Snowball fight, AutoTrader InnerStruggle Multiplayer, Congo Coin Pusher, Larry Elmore Series 1, Balloon Bliss, Invasion: The Last Stand, Silly Beans Jump, Silly Beans Tic Tac Toe, Mad Bowler, USAFA Virtual World, Dark Orbit, Devil Whiskey, Gas Flow Simulator, Chubby Pixie, Subaru Advertisement, Sunkist Advertisement, Dungeon Crawlers, Giving Back App, Wounded Warriors App, Bobbers World MMO, Letters Alive, Math Alive, Amos the Alligator Airport Adventures, Ima Iguana Treasure Hunter, Prizewagon Casino: The Boardwalk, Paramedics Clear, Before There Were Stars, Rugs Alive, Babe Ruff Adventure, Looking 4 Looie, Project Ghost (VR)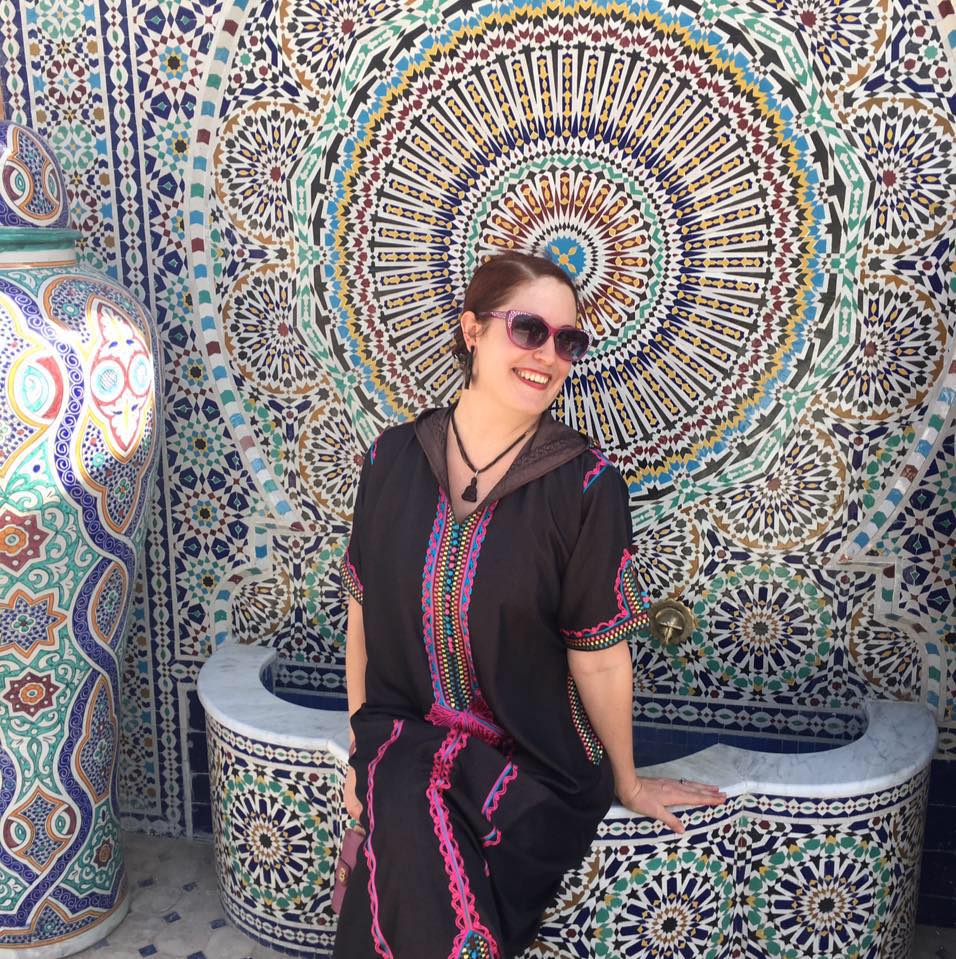 Christy Smith

Christy Smith leads industry analyst relations for Ionic Security. She is a seasoned cybersecurity and privacy professional, dancer, and author/facilitator of The Enrichment Project.
Christy has presented everywhere from the boardroom to the ballroom to Burning Man. Recent engagements have included a keynote during the AnitaB.org Cybersecurity weekend, a panel discussion with Chase Cunningham (vice president, principal analyst at Forrester Research), and several U.S. Congressional briefings on Zero Trust.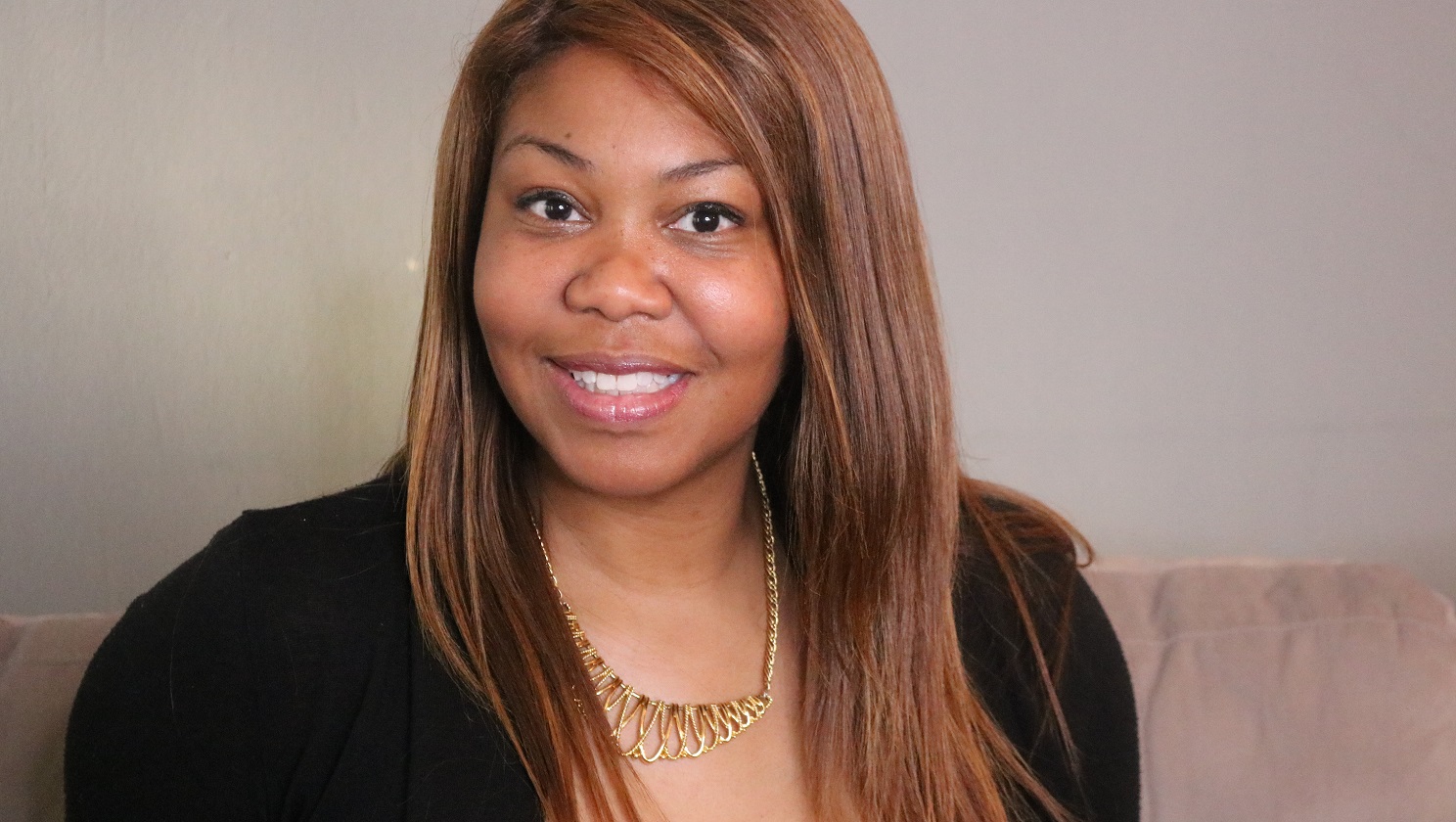 Kimberly Starks, APR

Principal Consultant

Kimberly M. Starks, APR, is an experienced and well-respected public relations practitioner. She is currently founder and principal consultant of Blue Scorpion Reputation Management (BSRM), a PR firm specializing in the areas of video gaming, agribusiness, pet health and wellness, and government contracting.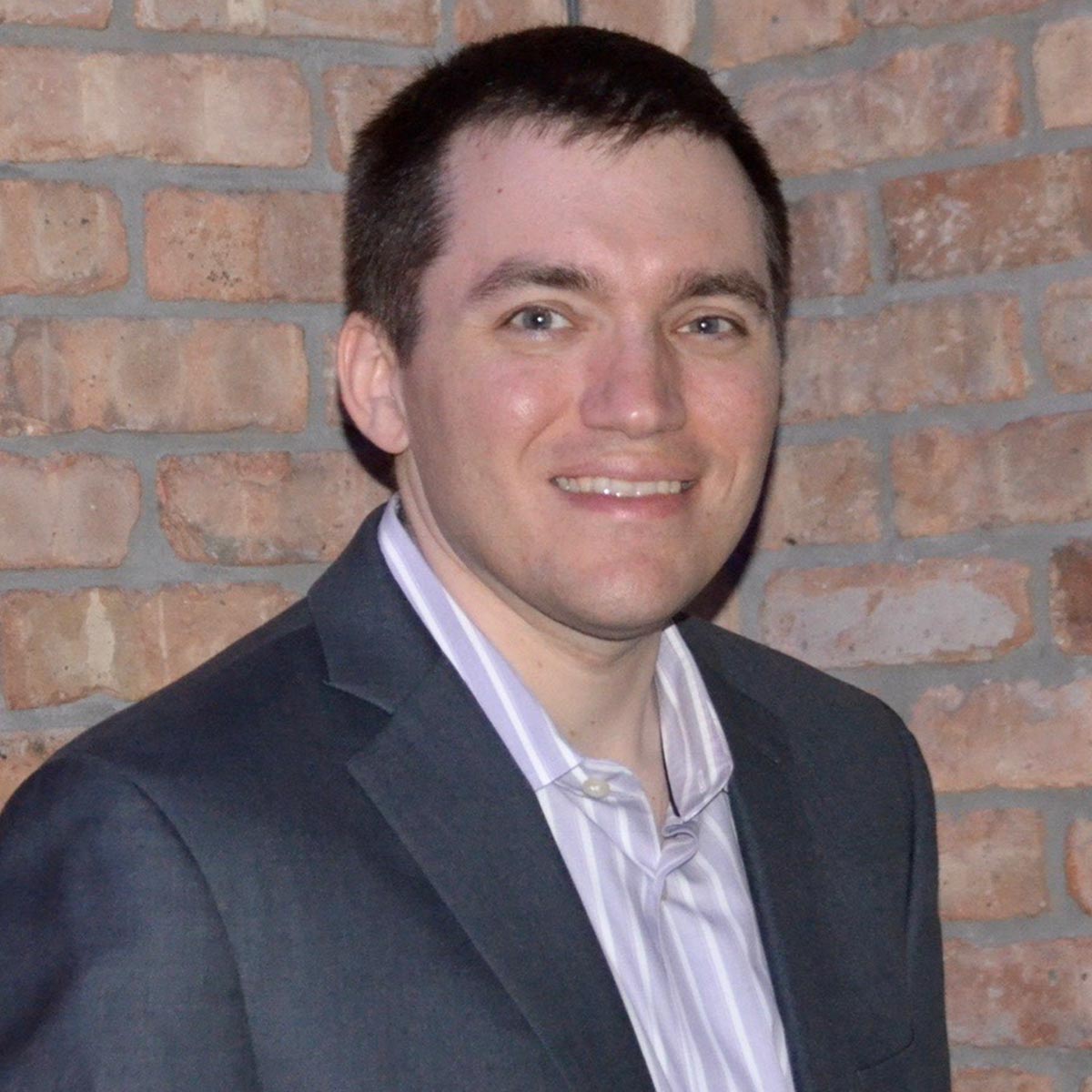 Mike Stumhofer
HOF Studios
Mike has been leading teams and developing enterprise web software since 1999 in a variety of industries, including media, banking and logistics. He has always been interested in developing games and made many hobby projects before releasing Cubicle Run in 2015 on IOS and Android. He loves tactics games and started working on Depth of Extinction in 2016. It was released on Steam in 2018 and then on all the consoles in 2020. He also published the indie platformer Polyroll on Steam and Switch in 2019.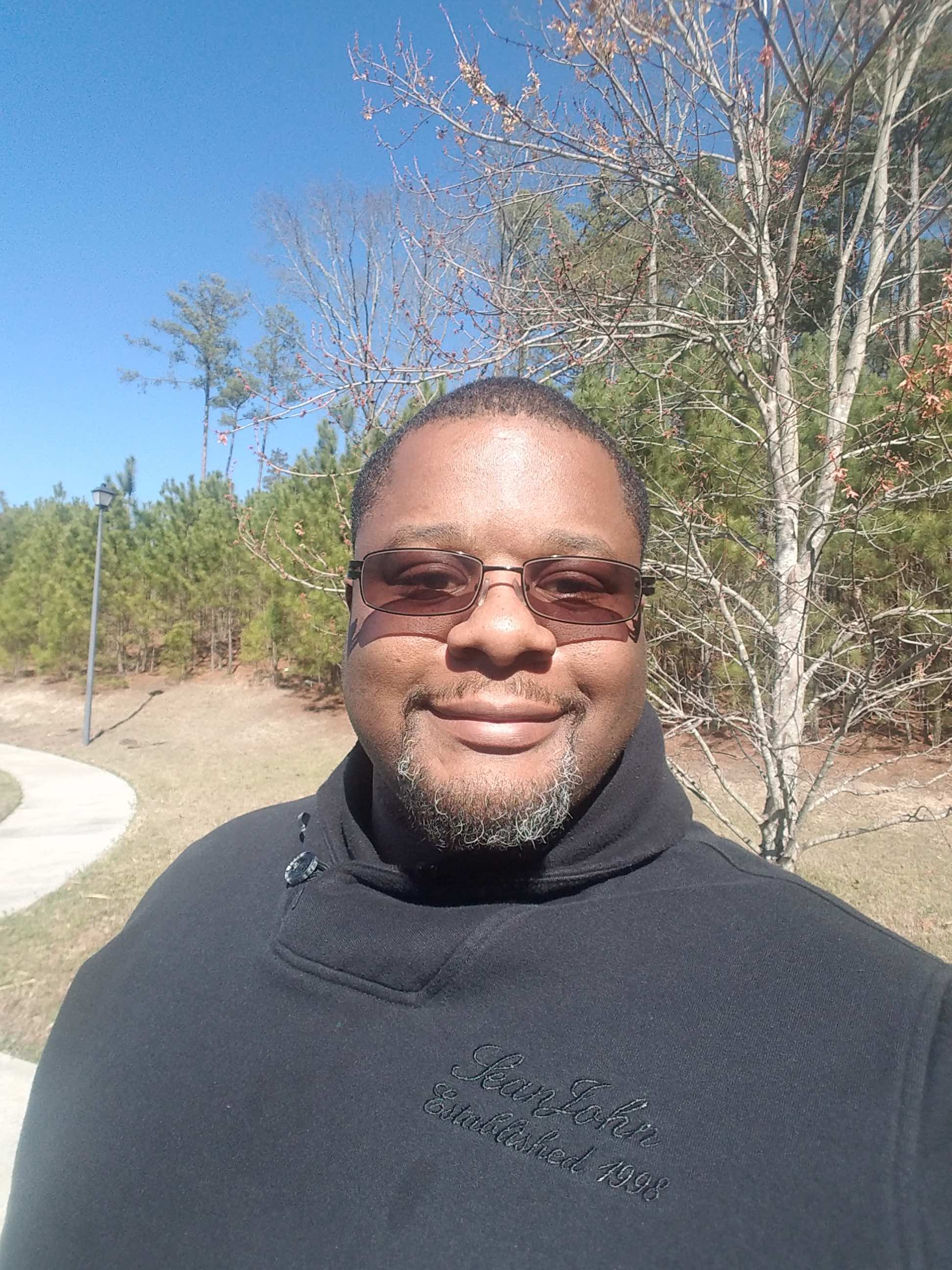 Erich P. Thomas

A native Atlantan, Erich is a Math Educator who has always had a passion for everything fantasy, science fiction, technology, and gaming for as long as he could remember. From Intelevision to Sega to PlayStation to XBOX, WII, PC, and beyond, Erich has sought to immerse himself into all of these platforms and the virtual worlds they uncover. As co-founder of Pharaoh's Conclave (PCX), Erich works to bring together a more diverse group of individuals to showcase their talents and passion for eSports. PCX's mission is to support gamers, hardware/software designers, casters, and others in the eSports community as they move from eSports pub to eSports pro.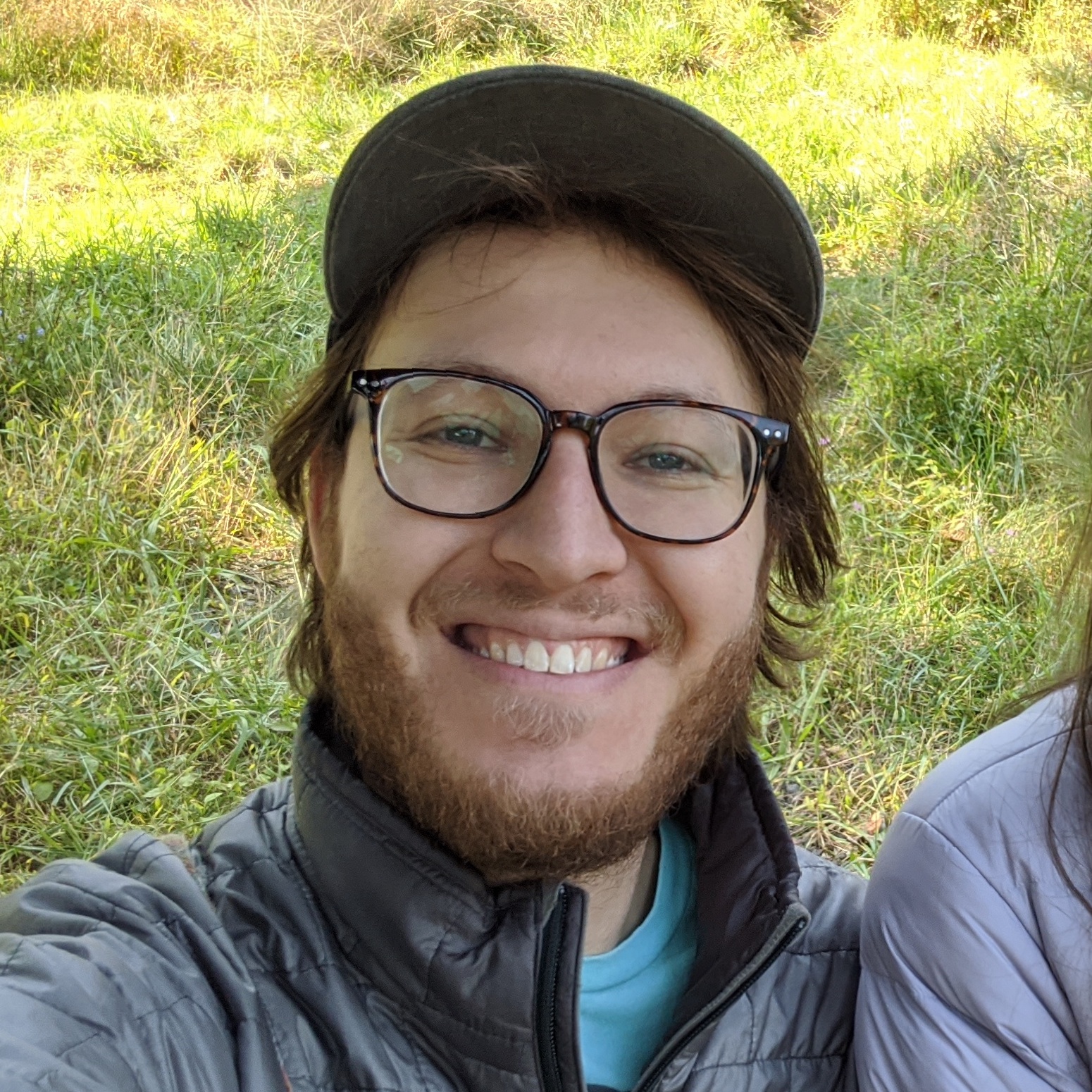 Matt Wesdock

Matt Wesdock has worked as a production sound mixer, audiobook editor, front of house engineer, and game audio blogger. Currently, he is teamed up with Wabi Sabi Sound, breathing life into the upcoming game Scavengers. Between work, you can find Matt patching modular synths and getting lost with his dog in the Blue Ridge Mountains.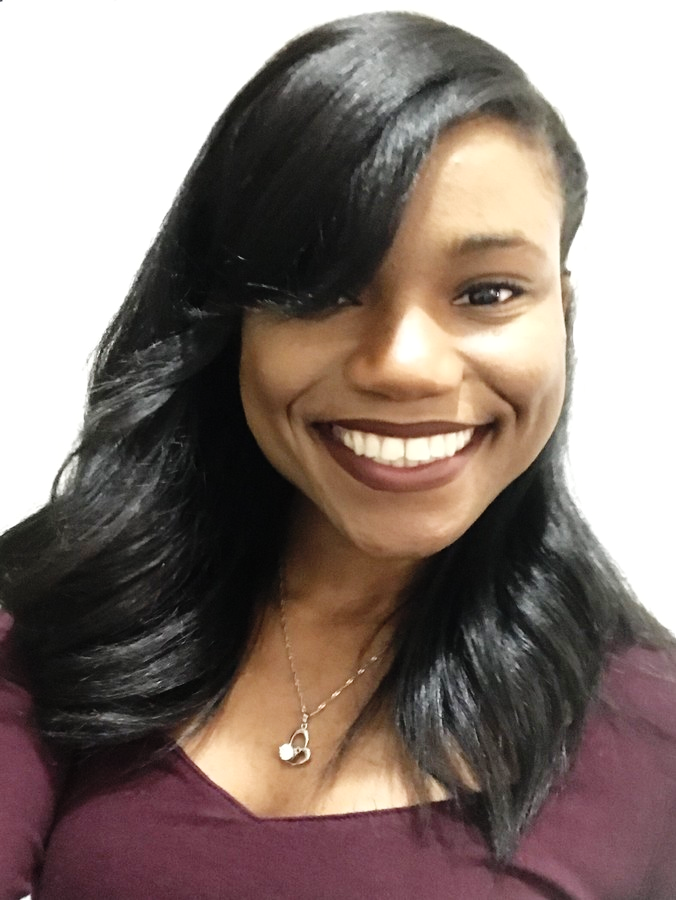 Karen Williams

Karen is an eager game programmer with a passion for design. Being an active IGDA and GGDA member, Karen has spoken on various game development panels at game events and conferences. She is a game developer by trade but maintains her indie projects under the handle Hiccup Interactive.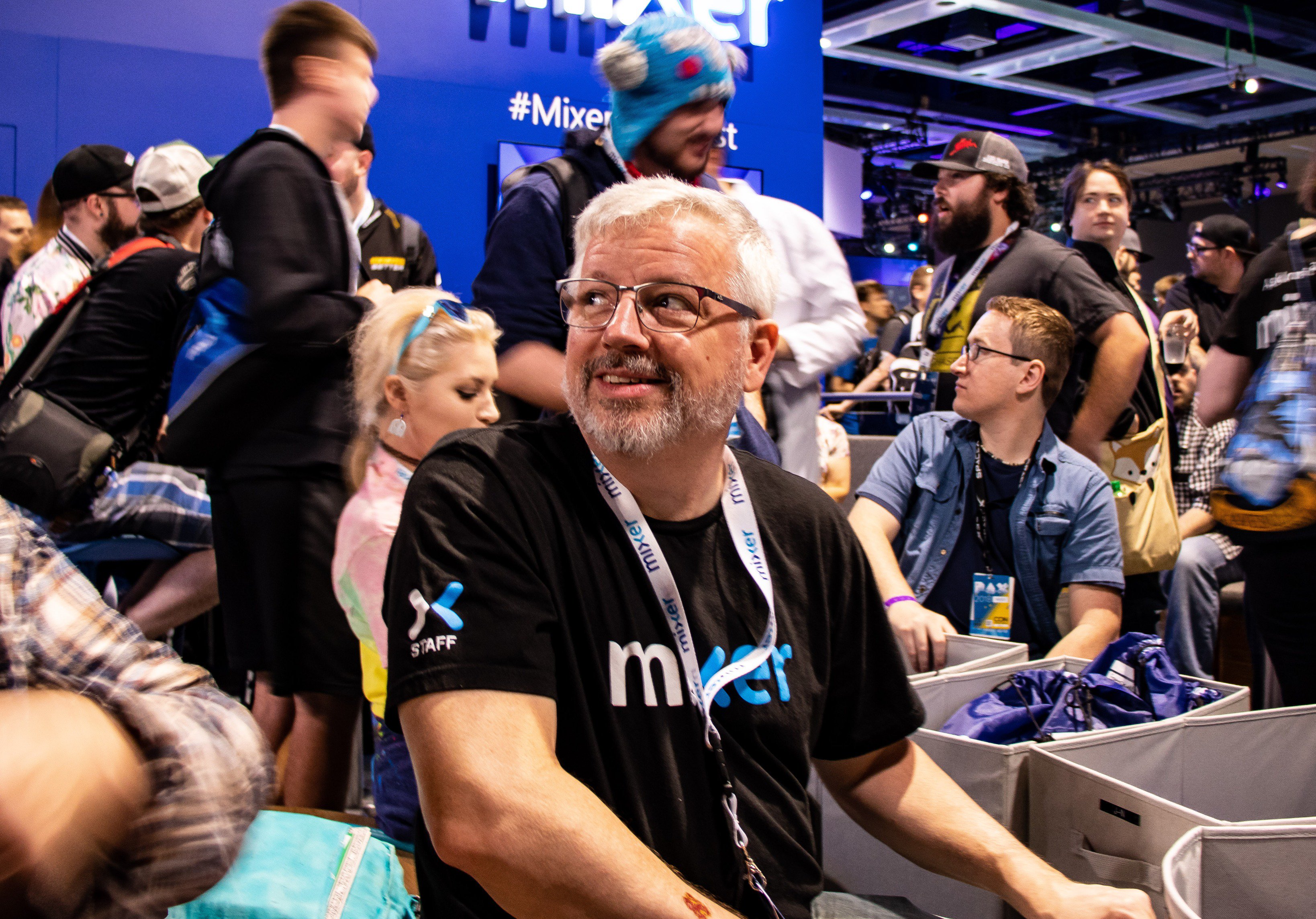 Wes Wilson

Kevin Bacon needs 7 degrees, Wes usually only needs 4. Having worked in podcasting, content creation, streaming and events for over a decade, he's likely worked with or entertained people far closer than you'd expect. His portfolio includes running conventions across the southeast, creating gaming and variety video content on almost every major platform, hundreds of hours interviewing industry professionals, and building connections across all strata of creatives in fandom. Be sure to let him know what exciting project he should pick up next!