Shawn Alexander Allen
Shawn Alexander Allen is an artist, writer, designer and the initial President of NuChallenger, a games company focused on creating dope art and culture. Shawn has spent over 15 years working on games of various scales as game designer, artist, animator, writer, trailer editor, producer, and even music publisher. He's a liker of tweets, obsessed with action movies, fighting games, RPGs, poetry, sneakers, history of the oppressed, and Hip-Hop culture.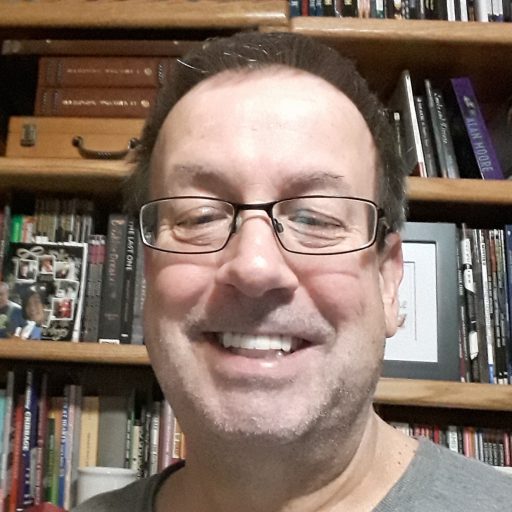 Joe Cassavaugh
Joe Cassavaugh is the Founder of Puzzles By Joe and the creator of Clutter, the little game that could. The Clutter series is quickly approaching $5 million in sales. Joe just released Clutter's Greatest Hits, the 13th game in the increasingly poorly named Clutter Trilogy. This is Joe's 6th game developed in Unity. Joe is arguably the most successful semi-solo indie in Atlanta (since moving here in 2010). Joe is finally living the Indie Dream where he gets to do pretty much what he wants to do (within the scope of the Clutter Franchise). Look for Clutter RefleXIVe, out early in 2022. Later, he hopes that his 13 year dream project, Clutter Diamonds: A Peter Zelle Mystery, will see the light of day. Joe will be presenting Hindsight's Greatest Hits, a retrospective of all the advice he's given over the years, and what you can do with it.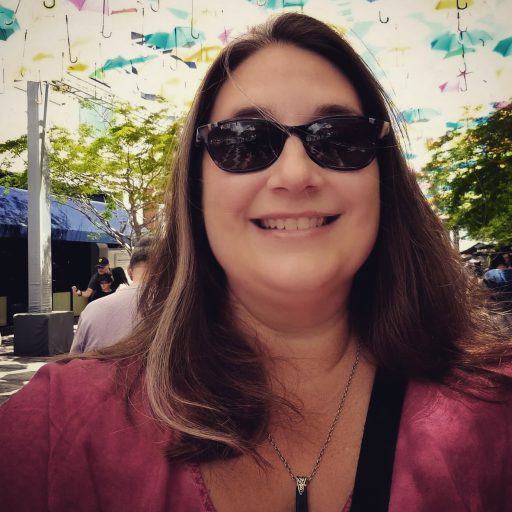 Sandee M. Chamberlain
Sandee M. Chamberlain has worked professionally as an Animator, Storyboard Artist, Illustrator and in Technical Direction. Fosters a fascination with moving imagery and a love of teaching, which she has made a career of at the college level for almost two decades. Curious about current and future technological advances in this field of study. She is currently an Assistant Professor of Animation & Illustration and the Coordinator of the Digital Animation Program with Kennesaw State University – School of Art and Design. Her work has been shown in national as well as international galleries and film festivals.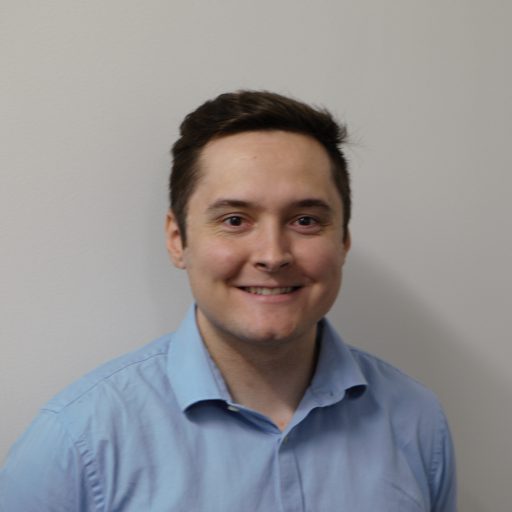 Will Chambers
After spending his precious youth earning .9 Master's Degrees in AI, Will is using the best of academic research to help make meaningful opponents in Ara: History Untold. A Colorado Native, Will spent much of his childhood finding ways to avoid going on hikes. Over the years he played RPGs, Strategy games, and First Person Shooters, and observed that while graphics got better, and maps got bigger, AI remained thin, and unsatisfying. NPCs repeat lines incessantly, or blankly stare at doors until the player opens them, or (looking at you Empire Earth) Cheat like mad. To make AI that actually plays games well is now entirely within the reach of modern computers. AIs like Alpha Go, or any other deep reinforcement learning driven method are more than capable of playing at a high level. The interesting challenge is to create AI that is simultaneously intelligent, and designable. Capable of handling the complexity of the game when needed, but also of telling a story, and being understandable enough to provide exactly the gameplay challenge that a designer envisions. This capability is beyond modern ML implementations of game solving AIs, and it is the central passion of Will's career to create new and effective solutions in this space.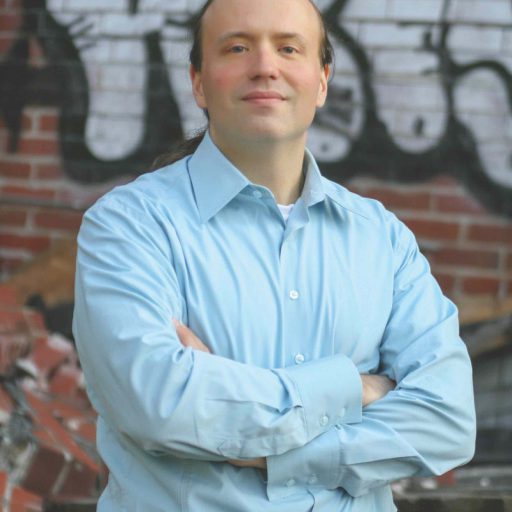 Andrew Greenberg
Andrew Greenberg, co-creator of the "Fading Suns"roleplaying and computer games, is lead developer on the Enhanced Emperor of the Fading Suns release. His credits include Dracula Unleashed, Star Trek: Starfleet Academy, Warhammer 40K: Final Liberation, Merchant Prince II, Mall Tycoon, Global Agenda and more. A fellow with the Mythic Imagination Institute, Andrew is also executive director of the Georgia Game Developers Association and organizer of the Southern Interactive Entertainment and Games Expo (www.siegecon.net). He chairs the DeKalb County Entertainment Commission.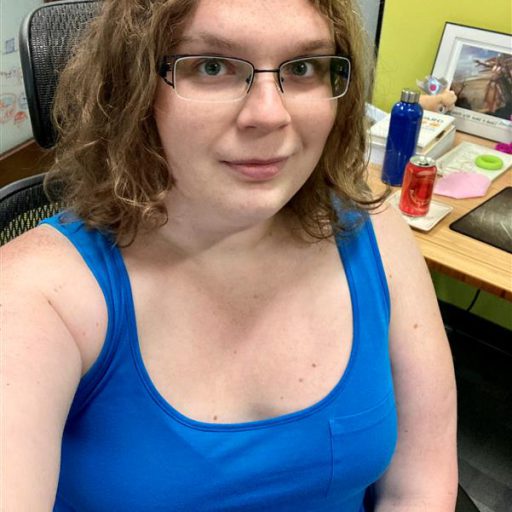 Emily Horton
Emily's role at Oxide is her first in the games industry. She holds an MS in Game Design and Development from RIT and has worked on numerous experimental and narrative-driven games that feature underrepresented demographics. In her spare time, Emily likes to explore the wildlands of Maryland as she familiarizes herself with this strange land of crabs that is so unlike her native stomping grounds in Ithaca, New York.
Zachariah Inks
Zachariah Inks is an artist from birth, designer and programmer by training, and an educator in heart. He has worked as a 2D / 3D artist and designer / programmer in the application of gaming technology for training and simulation. He currently is the lead instructor of Simulation and Game Development at Western Piedmont Community College in Morganton, NC.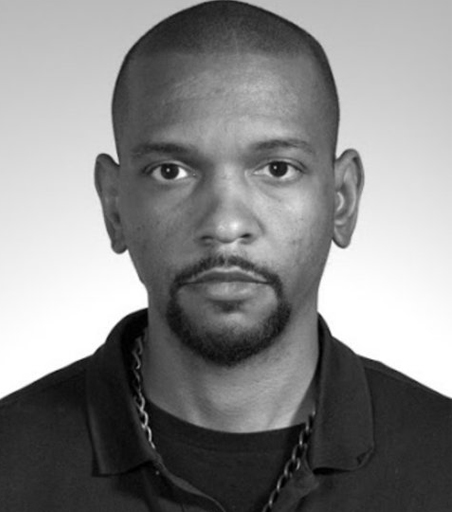 Zai Jeffries
"Zai is an experienced QA analyst that has been in the software development industry for 10+ years. He's proud to have been a part of the development teams for several critically acclaimed titles on consoles, PC, and mobile devices. Quality assurance isn't just a job for Zai though, it's also a hobby. He spends his free time gaming, modding open-world RPGs, and fleshing out stories in a long-running D&D campaign."
Ryan Kline
Ryan Kline is a game developer and software engineer with a wide range of experience from AAA, mobile games, XR and government contracting. Most recently Ryan worked on WWE2K22 before shifting gears and joining up with the Originator team to develop best-in-class kids educational games.
Robin Koman
Robin Koman is an designer, author, and educator focused upon the power of various media, including games, film, and literature, to prompt positive social change even as they serve an entertainment function. Robin is a regular speaker on the topic of game design, with focuses on diversity, accessibility, game design for older adults, narrative design, and game design education. She is the Lead Designer and Chief Storyteller of Story Tonic, and a professor of game design at Full Sail University in Winter Park, FL. Learn more at robinkoman.com and https://www.linkedin.com/in/robinkoman/
Victoria Lagrange, Ph.D.
Victoria Lagrange, Ph.D., is an Assistant Professor of Game Narrative at Kennesaw State University. Her research focuses on story-driven games and players' immersion and empathy in videogames.
Anatoly Lubarsky
Anatoly Lubarsky has been a software developer for 20 years, operating as an independent game developer for the last 10 years. His company is x2line, which focuses on developing role playing games not only for mobile platforms but also on Facebook and traditional HTML5 platforms. He has a family of games called Baby Adopter, were installed more than 30 million times on all platforms combined.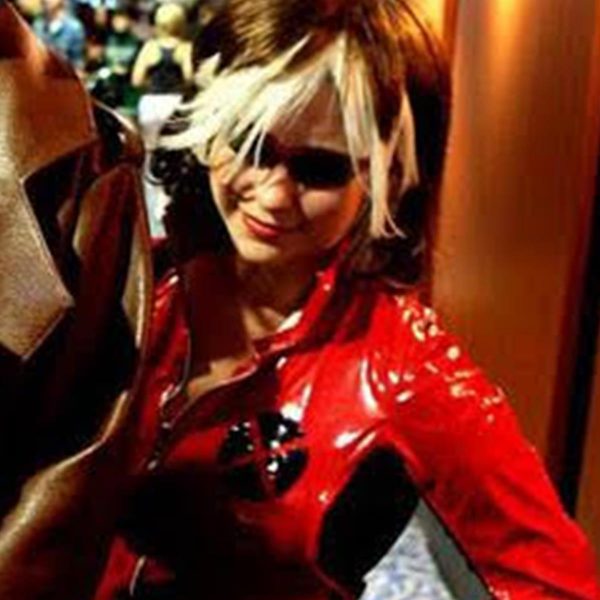 Michelle Menard
Michelle is the Design Director at Oxide Games and the Lead Designer of Ara: History Untold. She has previously worked in both the mobile and AAA market, as a consultant under Artemic Games LLC, and was once invited to the White House to blabber about game design and crowd-sourcing for big data. She is the author of Game Development with Unity and published the boardgame Gateway: Uprising as a cofounder of Fishwizard Games. Michelle has previously served as an adjunct Professor at UMBC and SCAD, teaching game design, theory, and game history, and has taught intro C# game development courses for the Baltimore non-profit Code in the Schools. She holds a double BA in Applied Mathematics and Music Theory from Brown University, and an MFA in Game and Interactive Design from SCAD. Outside of work she likes stinky cheeses, stinky sheep fleeces, and making stuff from those things. But not together.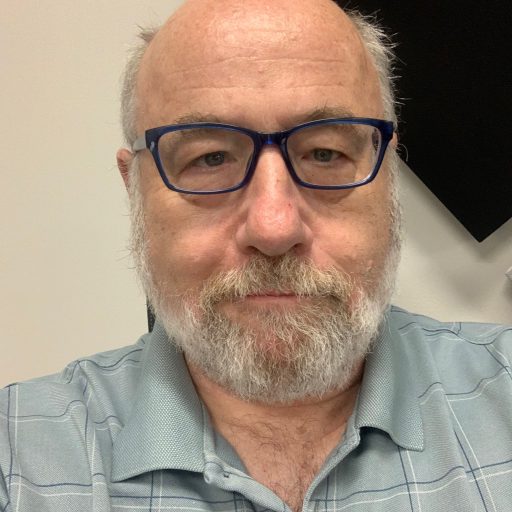 Paul Murphy
Paul Murphy is a writer and game designer. He started in the paper game business in the 80s, working on roleplaying games like "Paranoia" and "Star Wars" and boardgames including "Space Hulk." After he made the transition to computer games, Paul worked at MicroProse, where he assisted with various iterations of "Pirates! Gold" and other products too awful to mention. Since then Paul has worked at America Online, Firaxis ("Civilization III, IV and V"), Zynga ("FrontierVille"), and various ex-companies around the country. He's extremely happy to be at Oxide, employed as a narrative designer on a super-secret project coming out sometime in the next epoch (or two).
Ian O'Donnell
Ian O'Donnell is a Voice Actor based in Atlanta, Georgia. Ian has done a variety of Voiceover, from commercial to audiobook to telephony, but his heart is in VO that involves characters & accents! Ian grew up doing lots of voices for fun & entertainment. Rolling that inclination and experience into the voiceover profession was a pivotal turning point. Recent industry recognition includes receiving the 'Best Voice Acting' award in the 2020 VO / Animation battle, hosted by ASIFA, the International Animated Film Association. He was also honored to represent the Voiceover industry as a Guest Speaker for the International Creativity Conference in 2021. Speaking & presentation engagements also include VO Atlanta, DragonCon, OneVoice, GGDA, Southern Fried Gaming Expo, and more. Mr. O'Donnell has voiced characters for video games, as well as full-length animation and audio drama, including portraying characters in the latest game in the Jurassic World franchise. He has also done voice matching for feature film. In addition to character voices, Ian's known for versatility and believability with a wide range of regional and language-based accents and dialects. Ian has a theater background, acting & performing in stage productions, like: Pirates of Penzance, Oklahoma, Hello Dolly, Cabaret and more. He is a musician and singer, with decades of live performance and studio recording experience, and is also a Game Show Host & Emcee.
John Polson
https://www.linkedin.com/in/johngavinpolson/. Build Humble Bundle's publishing arm from scratch for 6 years prior to joining Tencent's investment team.
John Posey III
I make games, cartoons and comics…sometimes I wear pants. https://www.linkedin.com/in/slowkidatplay/
Ben Sandfelder
Ben Sandfelder is an indie game developer and freelance writer with a special passion for tabletop roleplaying games. He has written for D&D 5th Edition, and Kickstarted Lightning War, his own original tabletop RPG set in a fantasy world's World War II.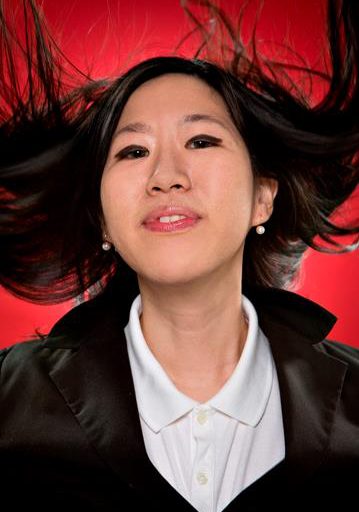 Marisa (Ginger) Tontaveetong
Marisa (Ginger) Tontaveetong is a multidisciplinary Creative Animation Director/ Producer and art& animation director at BWAStudios. Additionally, she is a managing director of her Slothique content creation production studio and production manager at Trioscope Studios. Her latest released work includes Vincent D'Onofrio and George R.R. Martin's "Night of the Cooters"(2022 Release) as post-production manager for Trioscope Studios. She has 15+ years of design background with an MFA in Animation from SCAD and a B.Tech in Computer Graphics/ Multimedia from Bangkok University, where she is also a Hall of Fame Alumni. Her animated short "Starlight" was longlisted for the Oscars, and various other projects have screened at Tribeca, Festival De Cannes, and other prestigious festivals. Currently based in Atlanta, she is the executive director of UNESCO- affiliated 501c(3) ASIFA-SOUTH International Animation Society-South. She works in many capacities for ACM SIGGRAPH as the Early Career Development Chair, Nurturing committee, and as a past SIGGRAPH ASIA BKK 2017 Computer Animation Festival Producer. She has juries, curates, sits on panels, and screens animation for various festivals, including the Atlanta Film Festival, SIGGRAPH, and ASIFAC, and usually watches over 500+ animated shorts a year.
Emily Turner
Emily Turner has been in the games industry for over 4 years. In that time, she still hasn't gotten comfortable with writing in the third person. At Oxide, Emily works with her programmer counterparts to make cool AI and other gameplay features. As an experimental games creator in her pre-Oxide life, Emily has also spent a good amount of time on the indie circuit having presented at both IndieCade and Games4Change.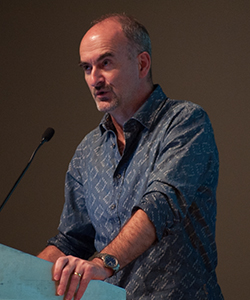 Alan Wilson, CEO Tripwire Interactive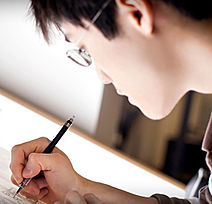 Jeffrey Yu, business manager for ASIFA-South
Sponsored by