Since 2007, SIEGE has featured leading figures from the industry and has hosted panels reflecting a wide spectrum of the game production industry, including artists, programmers, designers, investors, writers, teachers and business executives.
Keynote Speakers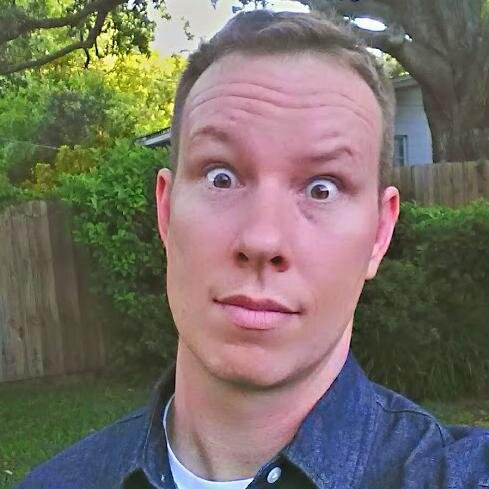 Nick Laing
Nick Laing, senior publishing producer for Amazon Games, is the first two-time keynote for the Southern Interactive Entertainment and Game Expo! The award-winning game producer has worked on games ranging from "edu¬tainment" games to massive AAA blockbusters. Laing worked in comic books prior to entering the video game industry in 1999. Before joining Amazon Games, he worked with EA and Microsoft, among others. He has worked with teams of two up to teams of more than 200.
Speakers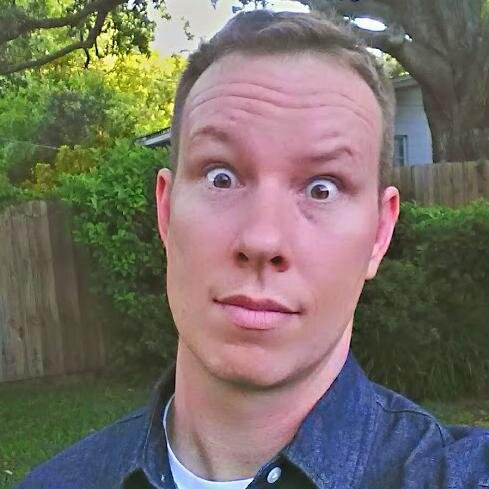 Nick Laing

Keynote Speaker, Senior Publishing Producer

Nick Laing, senior publishing producer for Amazon Games, is the first two-time keynote for the Southern Interactive Entertainment and Game Expo! The award-winning game producer has worked on games ranging from "edu¬tainment" games to massive AAA blockbusters. Laing worked in comic books prior to entering the video game industry in 1999. Before joining Amazon Games, he worked with EA and Microsoft, among others. He has worked with teams of two up to teams of more than 200.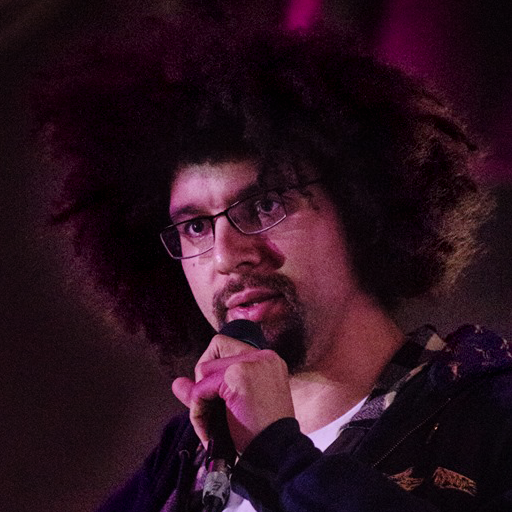 Shawn Alexander Allen
Game Designer/Producer, Nuchallenger
Shawn's 11+ years in games includes producer, designer, artist, animator, writer, trailer editor, and just recently, music publisher. Habitual tweeter, revolutionary, lover of action movies, thoughtful comedy, epic poetry, sneakers and hip-hop.

Lucas Bailey

Lucas Bailey is the Program Coordinator for Georgia State University's eSports Program. He is responsible for the management of GSU's Varsity eSports teams, including organizing competition, coordinating annual tryouts, creating policy for the future development of the program, and running GSU-hosted eSports events. He is a graduate of Guilford College.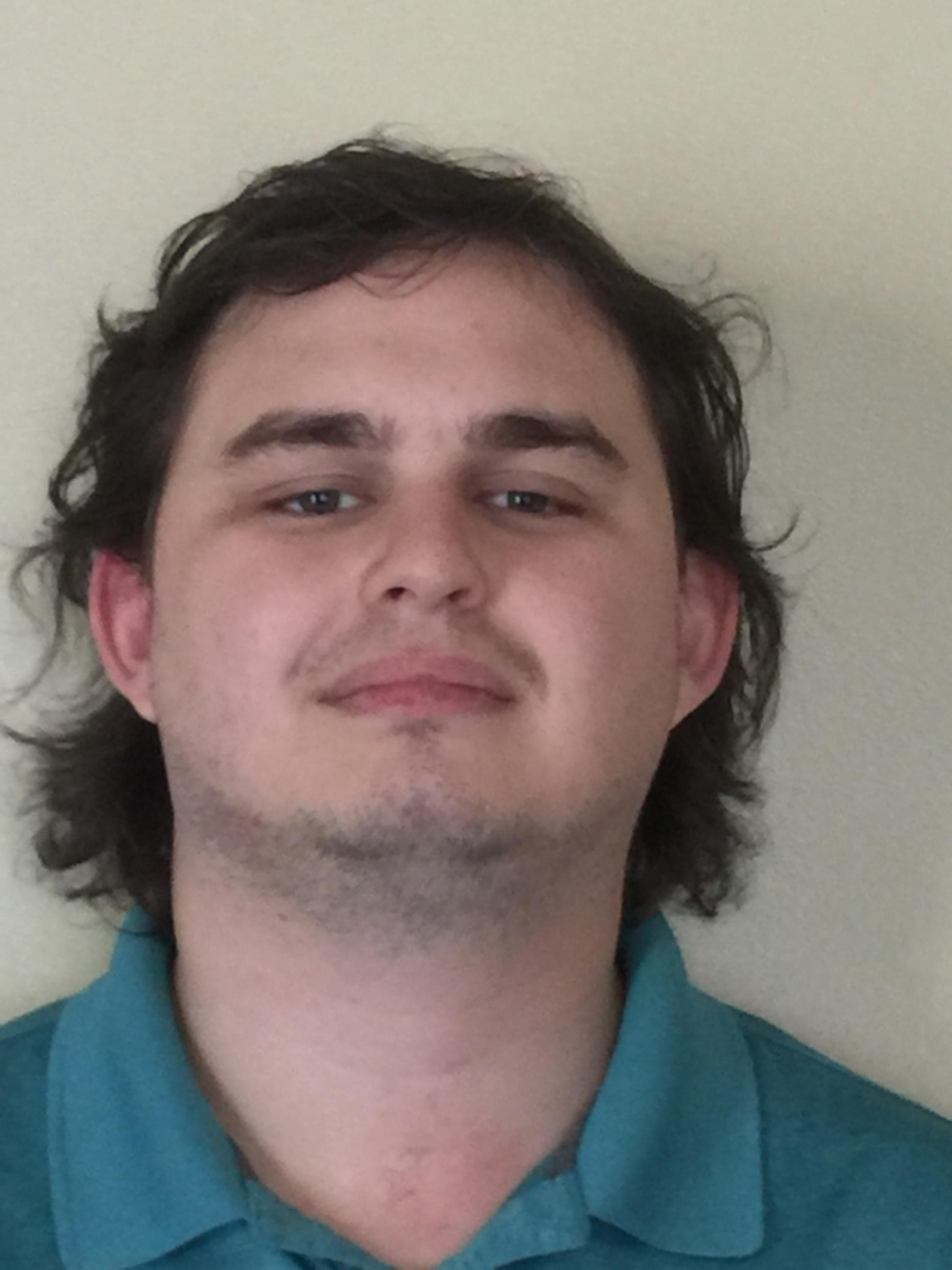 Paul Bartlett

GGDA Atlanta Chapter President

Paul Bartlett is a Mobile Applications Developer for the Department of Public Safety here in Georgia. There he uses mobile technologies to develop and create mobile applications for not only State Troopers to use to assist in first response efforts but for the public to use to report suspicious activities and request assistance to State Troopers as well. He is also the President of the Atlanta Chapter of the GGDA where he assist in running booths at events the GGDA is a part of, promoting the gaming industry in Georgia as a whole, and offers advice and assistance to those that are interested in getting into the gaming industry. In his spare time, he works on independent mobile games and applications to further his knowledge and expertise in that field. In his spare-spare time, he plays video games and spends time with his two-and-a-half year old niece.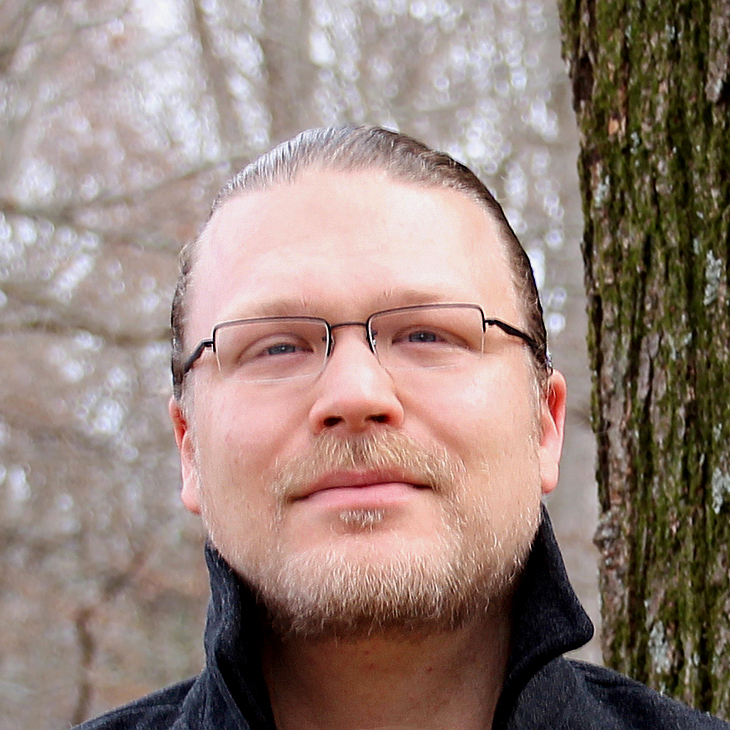 Andrew Beck

Programmer, designer, entrepreneur, audio hacker, Andrew Beck has worn many hats. From Berklee College of Music to Masters of Science in Music Technology at Georgia Tech, from Programmer and Audio Producer at CCP Games on EVE: Online, Dust: 514 and the WoD MMO to CTO of Rehash Studio, Andrew has made digital synthesizers, "musical toy" hardware, developed a patent, been published in an MIT Press book on audio programming, wrote sound engines, and led engineering on backends, web, iOS, sales installations, taxi dispatch, video processing/streaming, B2B VR and much more. These days Andrew is founding an audio-related startup and working with Wabi Sabi Sound to provide technical expertise to their services.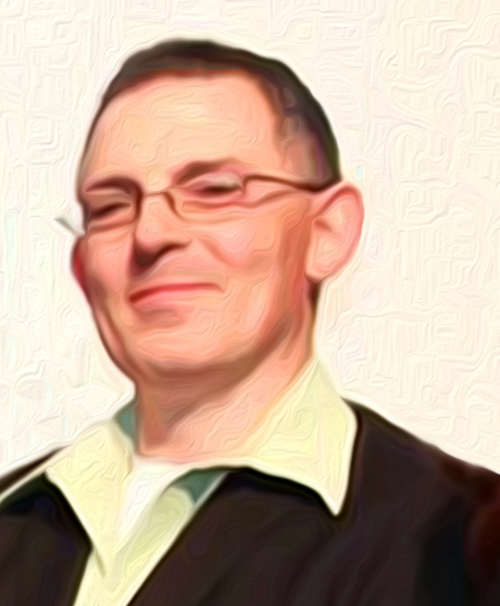 Tom Biondolillo

Tom Biondolillo is a comic artist, illustrator, writer, and college professor who teaches sequential art, illustration, animation, and game art. Most recently working on a graphic novel adaption of Rob Lettrick's FRENZY (Disney-Hyperion).
The Georgia artist has worked on comics, toys, RPGs, books, and video games for properties including: Dungeons and Dragons/Dragonlance, Star Wars, Aliens, Predator, Aliens vs. Predator, Myst, Duke Nuk'em, Crucible, Haunted House Tycoon, Vampire VTES, Mage, Scion, Swords and Sorcery, Steam Punk, FRAG, Cardboard Heroes, GURPS, The Weird West, Shadow Run, Legends of the Five Rings, Legends of the Seven Seas, and Legends of the Burning Sands, among others.
He's done work for companies the likes of Artisan Entertainment, Resaurus Toys, Palisades Toys, TSR Inc., Wizards of the Coast, Dark Horse, Cell Bloc Games, Caliber Comics, Desperado Press, CCP/White Wolf, AEG, Steve Jackson Games, FASA, Artisan Entertainment, and Hasbro.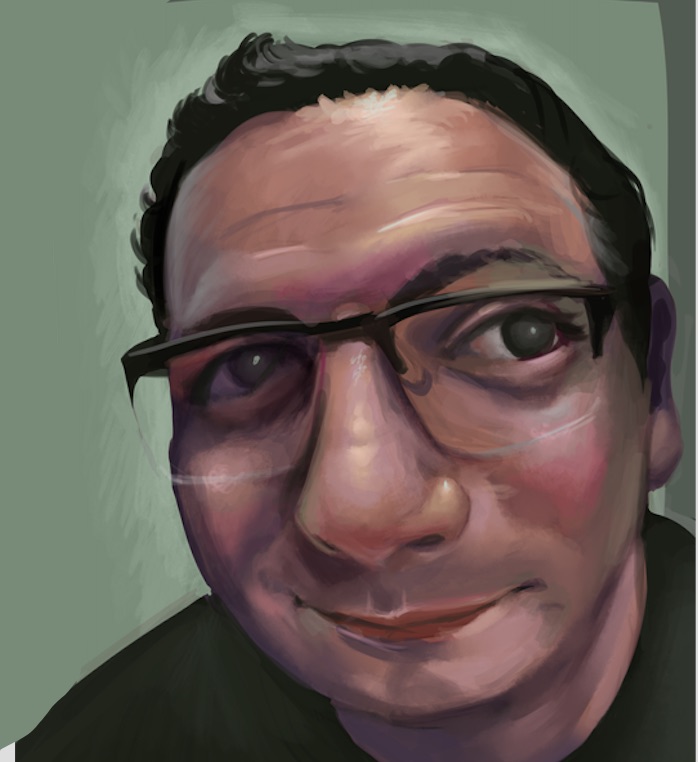 Craig Brasco

Craig Brasco is an Assistant Professor of Art at Kennesaw State University. He teaches classes Graphic Communications, Digital Animation, and Illustration. He's also a nerd that loves to draw for indie and small press role playing games. He also plays those games especially D&D and the like. You can follow him on Instagram: @orgosan.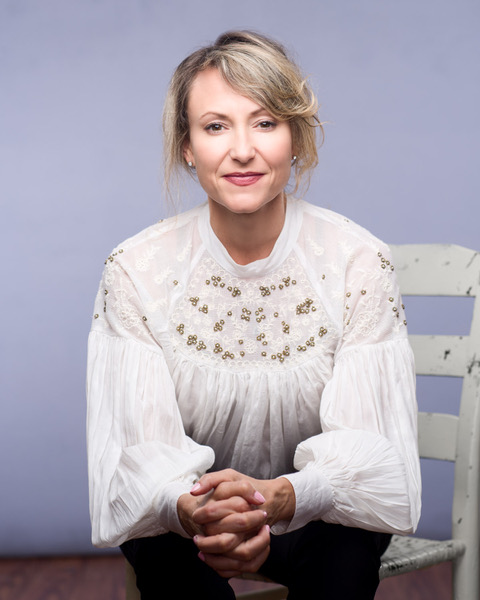 Nicole Britton

Nicole Britton has been an actor/voice talent for over 20 years. After studying theater at CU/Boulder, She headed straight for the Big Apple to continue learning my craft at Playwright's Horizons Theater School. While working with the Ensemble Studio Theatre and Blue Light Theater Company, she cultivated a diligent work ethic and an ability to interpret scripts and bring them to life. In Los Angeles, she worked as an actor and a stilt walker. She was the lead singer in a rock band and co-wrote for several music placement projects. She currently reside in Atlanta, GA where she works full time from her professional studio. She also plays the ukulele/piano/mandolin/guitar/egg shaker and sing/dance/juggle – just not all at the same time.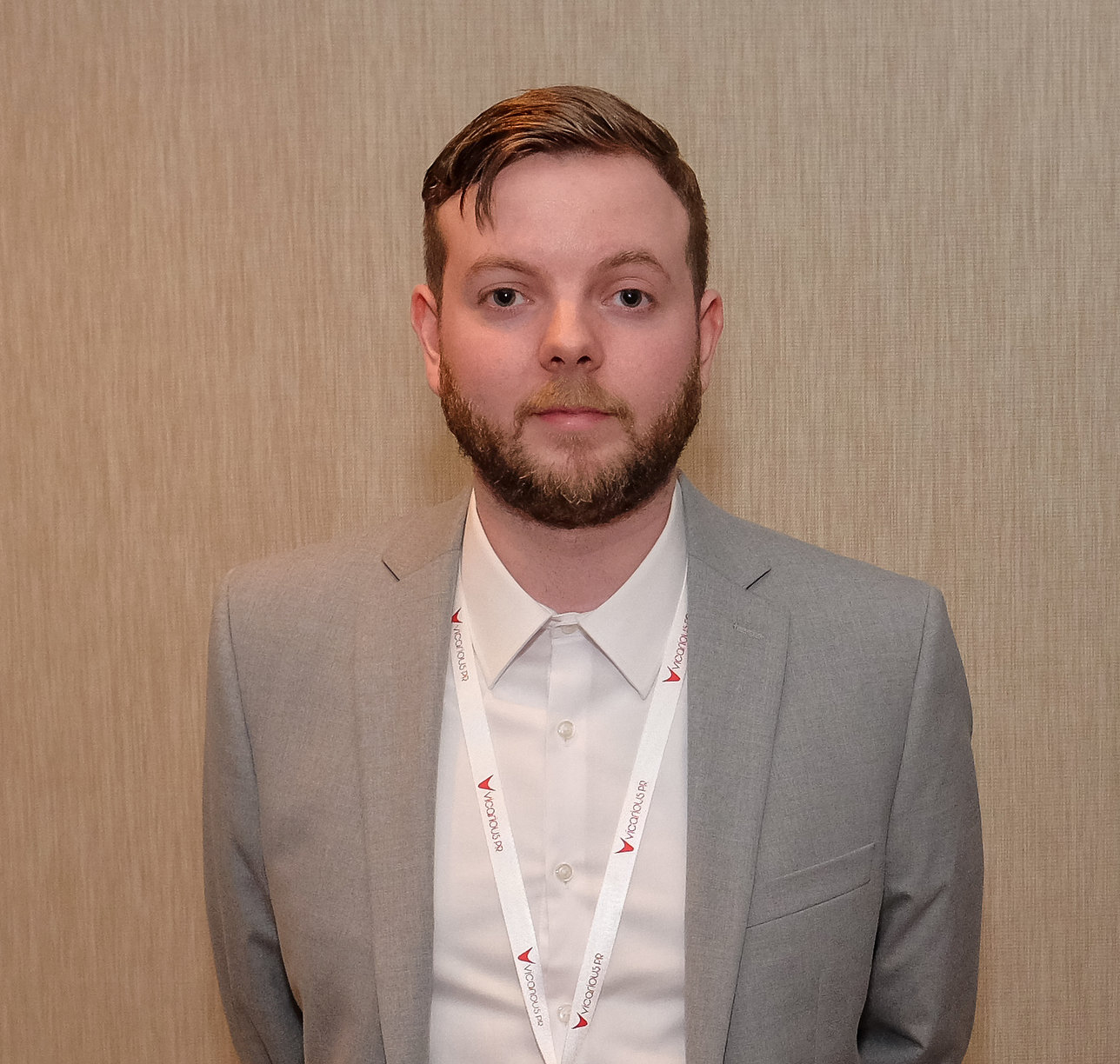 Michael Brown
Vicarious PR
Michael is a former freelance game journalist and influencer turn PR and marketing professional. Michael co-founded and runs the award-winning video game marketing agency Vicarious PR. Michael has run PR and marketing campaigns for some of the biggest companies in the industry such as Tencent and PUBG Corp. He also now serves as CEO of the newly formed Vicarious Publishing, the publishing arm of the company that seeks to help indies go to market successfully across all platforms.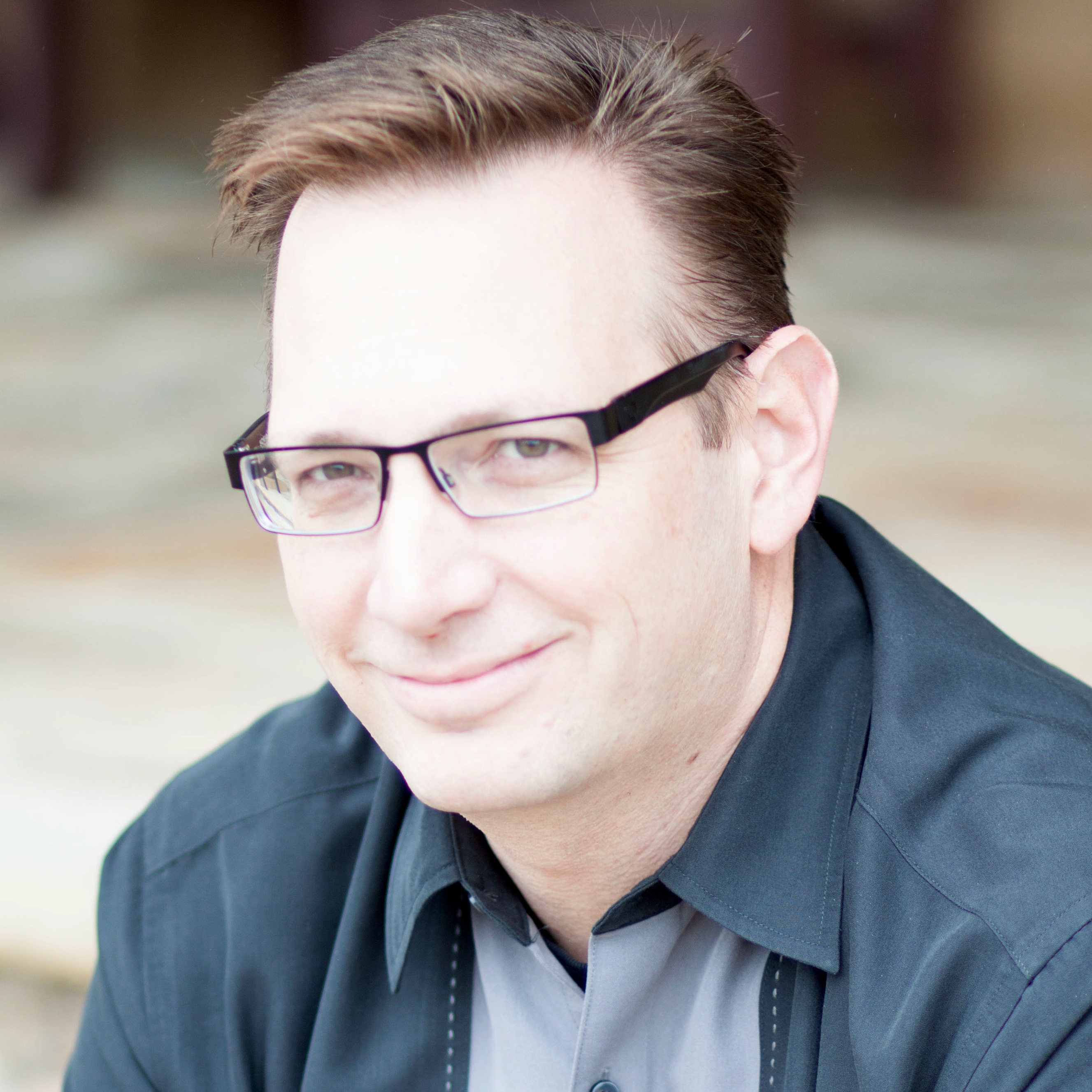 Michael Cardillo
Lead Mixer, Wabi Sabi Sound
Michael is a twenty year veteran of the audio post production community in Atlanta, and an Honors Graduate from Middle Tennessee State University with a B.S. in Recording Industry Management. A constant "listener", Michael is always mixing and always communicating. He is currently Vice Chair of the Atlanta chapter of the Audio Engineering Society, and enjoys lecturing and teaching workshops as a way to give back and inspire others. When he's not actually mixing, he's playing his PS4 in surround sound and listening for ways it might sound better!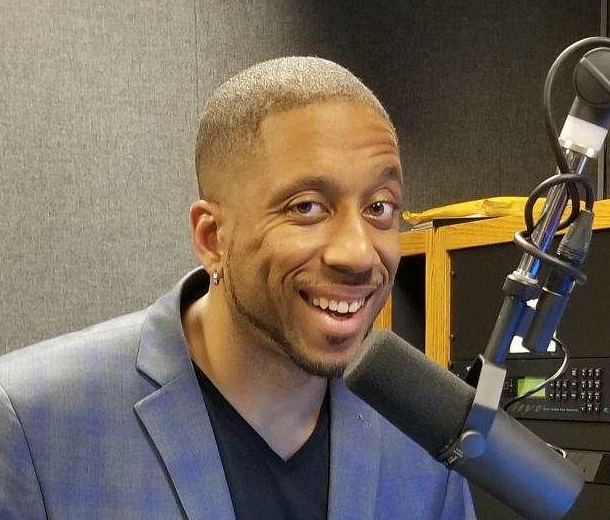 Ahmad "Kalamity" Carter

Esports/Gaming On-Air Talent
Ahmad "Kalamity" Carter is a broadcast professional who works for Cox Media Group as a Producer and Board Operator. Ahmad's media background has allowed him to work as talent for companies such as Twitch and Skillshot. His passion in gaming has led him to be an influencer for Realm Royale. He is also a healthy lifestyle advocate as he is also an influencer for Quest Nutrition and Rogue Energy. He is also an actor. In his free time he loves to livestream on Twitch.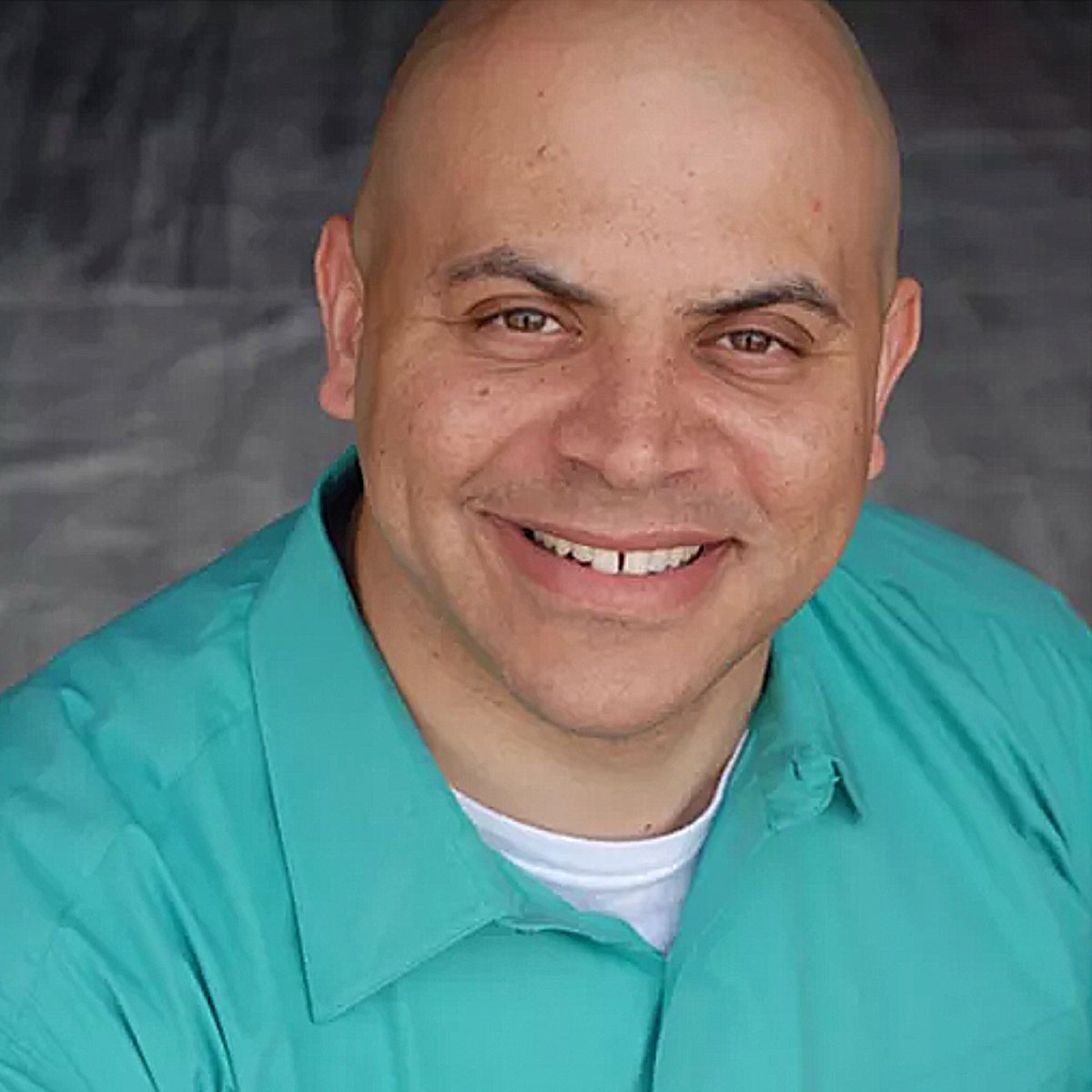 Bob Carter
Professional Voice Actor
Bob Carter is best known for voicing Balrog in the Street Fighter series, Shao Kahn & Baraka in Mortal Kombat, Odin in Smite, the Astronaut in Lifeless Planet, the Iron Guard in Destiny 2, and many other popular heroes and villains. Carter has also voiced many popular animation and anime projects such as Fairy Tail: Dragon Cry, Dragonball Z, Full Metal Alchemist, Samurai 7, Blassreiter, and many other cartoon series & video games. He also serves as media anchor for Power96 radio in Atlanta.

September Day Carter
The Neighborhood Studio
Co-owner of the Neighborhood Studio in Atlanta since 2016. Where she and husband, Bob Carter, proudly continue to help Aspiring Creatives become Working Creatives!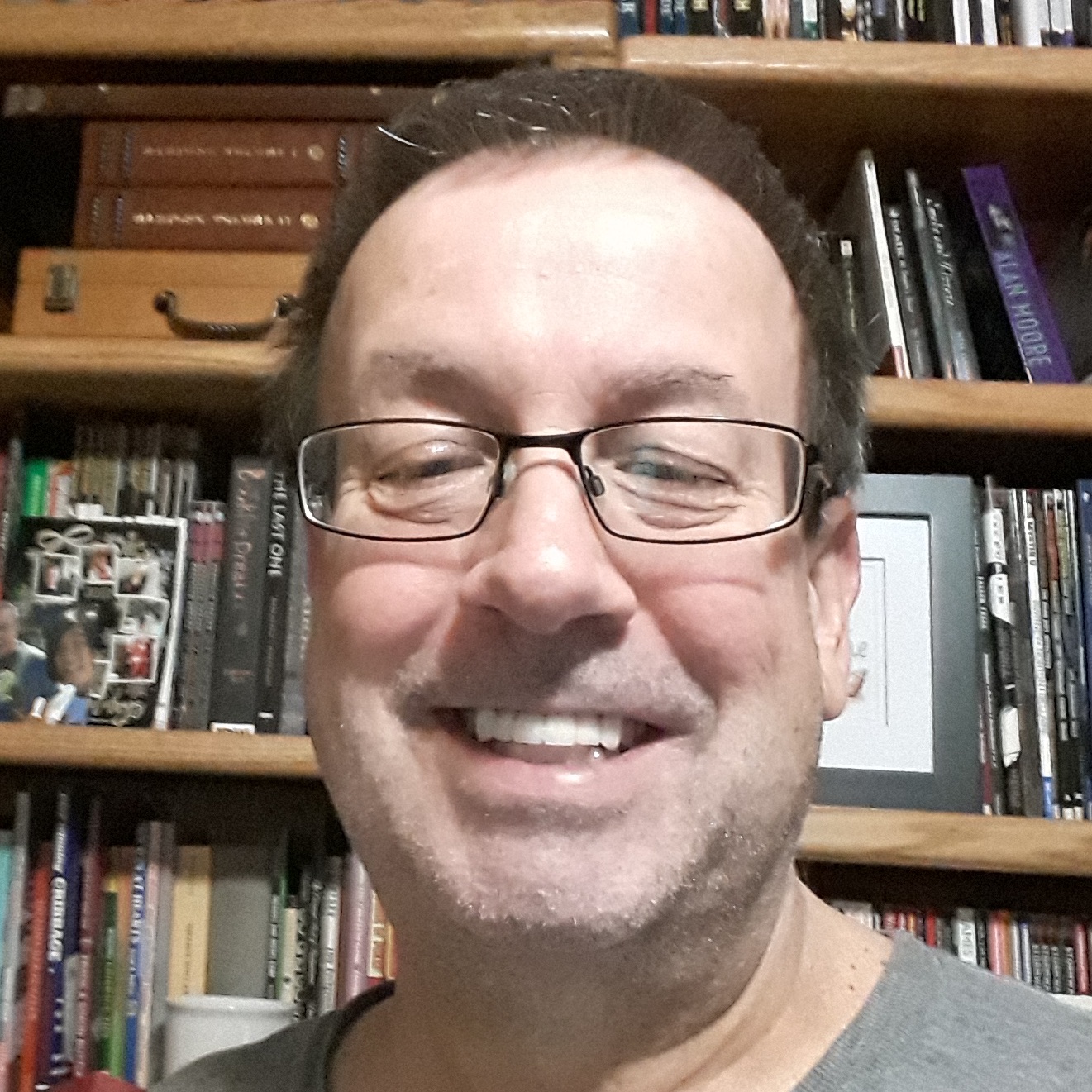 Joe Cassavaugh
Creator of Clutter and Founder of Puzzles By Joe
Joe Cassavaugh is the Founder of Puzzles By Joe and the creator of Clutter, the little game that could. The Clutter series is quickly approaching $3.5 million in sales. Joe just released Clutter IX: Clutter IXtreme, the 9th game in the increasingly poorly named Clutter Trilogy. Developed in Unity, Clutter IXtreme is the most fun, lively, and challenging Clutter yet. Joe is arguably the most successful semi-solo indie in Atlanta (since moving here in 2010). After almost 10 years of grinding it out, he say he's finally living the Indie Dream. Look for Clutter X: Return to Clutterville, out early in 2020. Later, he hopes that his 10 year dream project, Clutterville Diamonds: A Peter Zelle Mystery, will see the light of day. Joe will be moderating the Advice, Schmadvice panel and rumor has it, he's planning a special gamified version of it just for SIEGE.
Sandee Chamberlain

Sandee M. Chamberlain grew up in Southern California and obtained her BFA in the Entertainment Arts with a concentration in Animation at California State University, Fullerton. She has worked professionally as an Animator, Storyboard Artist, Illustrator and in Technical Direction. She moved to Atlanta, Georgia in 2007 – to attend Savannah College of Art and Design for her Master level studies in Animation (MA) and Illustration (MFA). She has been teaching at the college level for fifteen years and continues to be curious about the future of the entertainment arts while keeping current with the technological advances in this field of study. She is currently an Assistant Professor of Animation – Illustration and the Coordinator of the Digital Animation Program at Kennesaw State University in the School of Art and Design.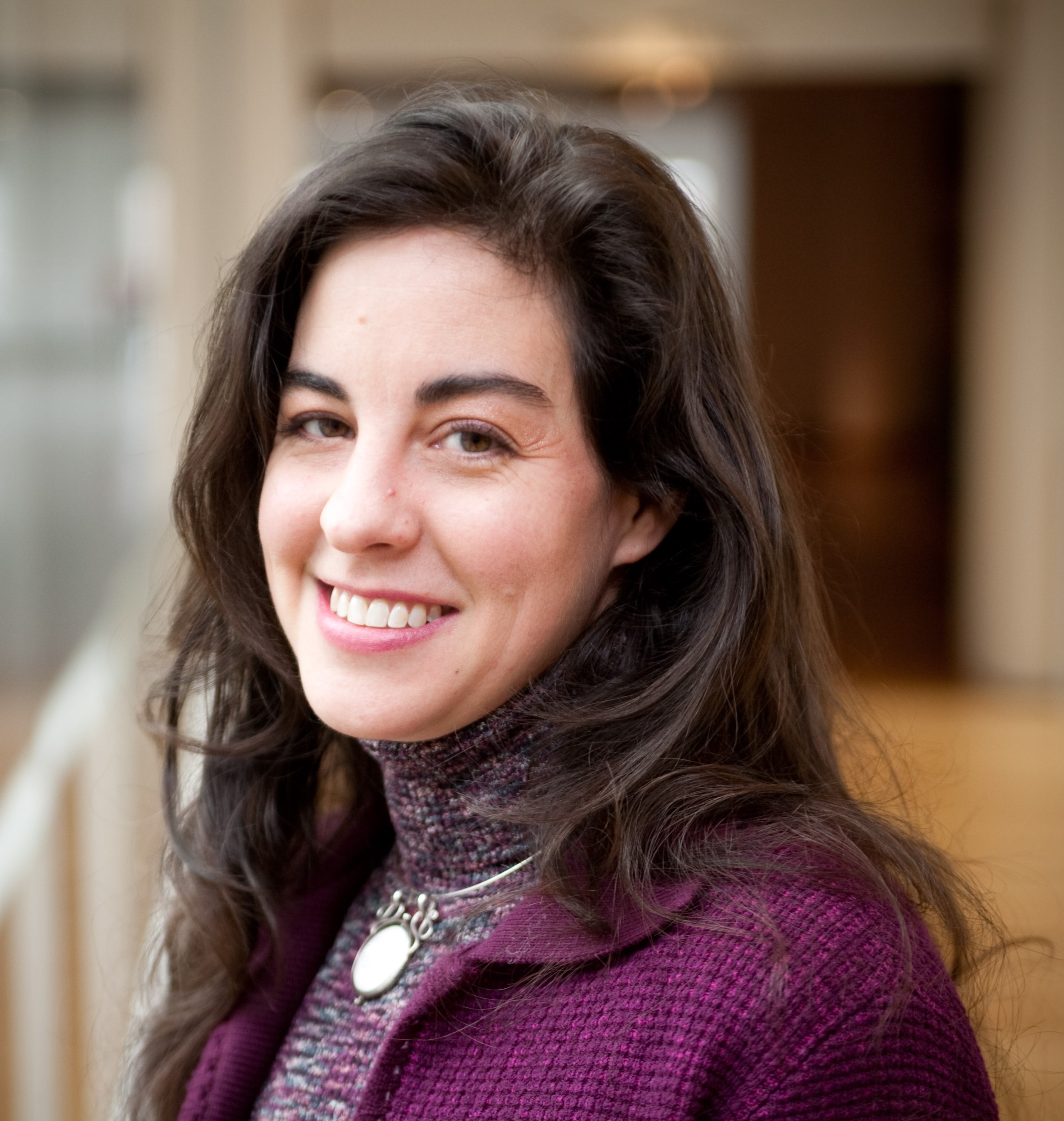 Meldrena Chapin, Ph.D.
CEO, Design Research Consultancy
Dr. Meldrena Chapin is a behind-the-scenes supporter of GGDA, a SAHM (Stay-st-Home Mom), sometimes a game widow and occassionally a gamer herself (board games and card games, mostly). Professionally trained as an architect, interior designer, environment-behavior speacillist, and organizational development guru, she takes all these skills and more to run the Chapin-Greenberg household. Here at SIEGE, she brings the much-needed parent perspective to game design.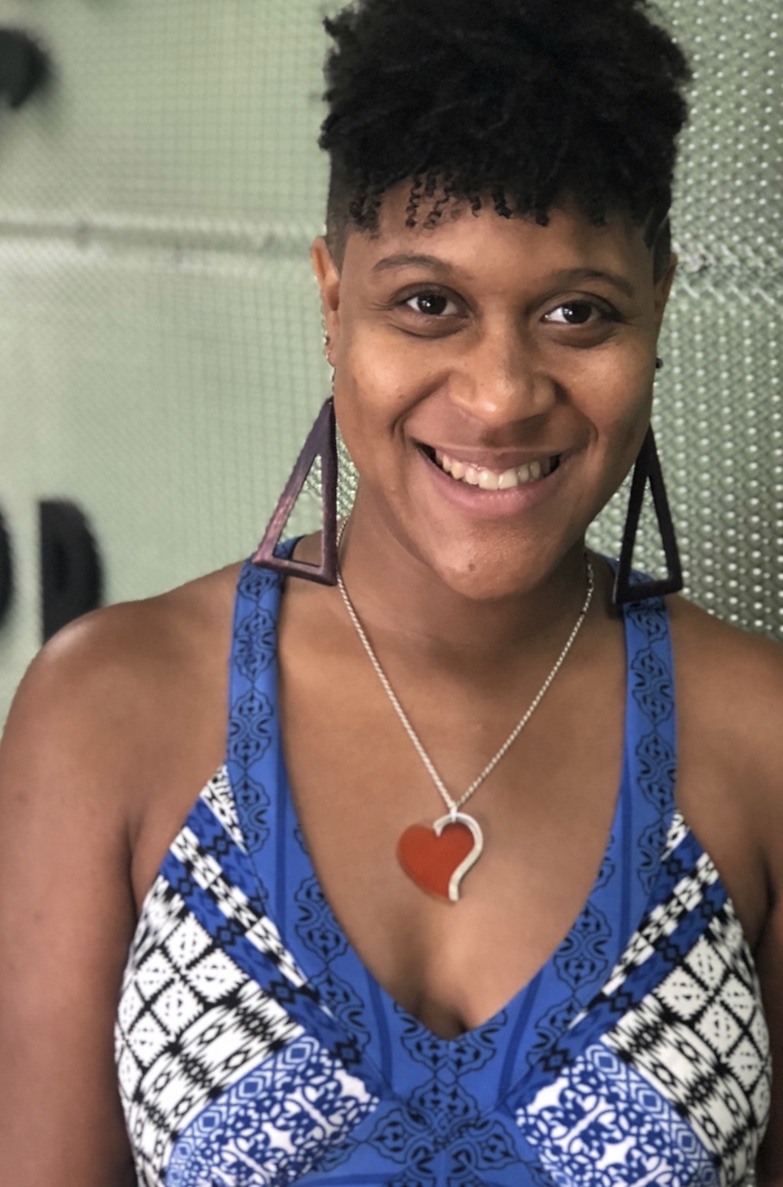 Kat De Shields-Moon

Kat De Shields's first taste of gaming came from watching her parents play Myst together. Ever since, she's been an avid gamer with a deep love for eccentric and heartfelt indie games. After a few years as a newspaper journalist, she entered the marketing and PR world working for nonprofits, publicly traded companies, and small businesses. Her first role in the gaming industry was Communications Manager for GameSkinny followed by a social media marketing role for Novy Unlimited. Currently, she works at Skillshot Media, a subsidiary of Hi-Rez studios, as a Senior Esports Community Manager for Realm Royale. Kat has a BA in Journalism from Hampton University and an MFA in Writing from SCAD.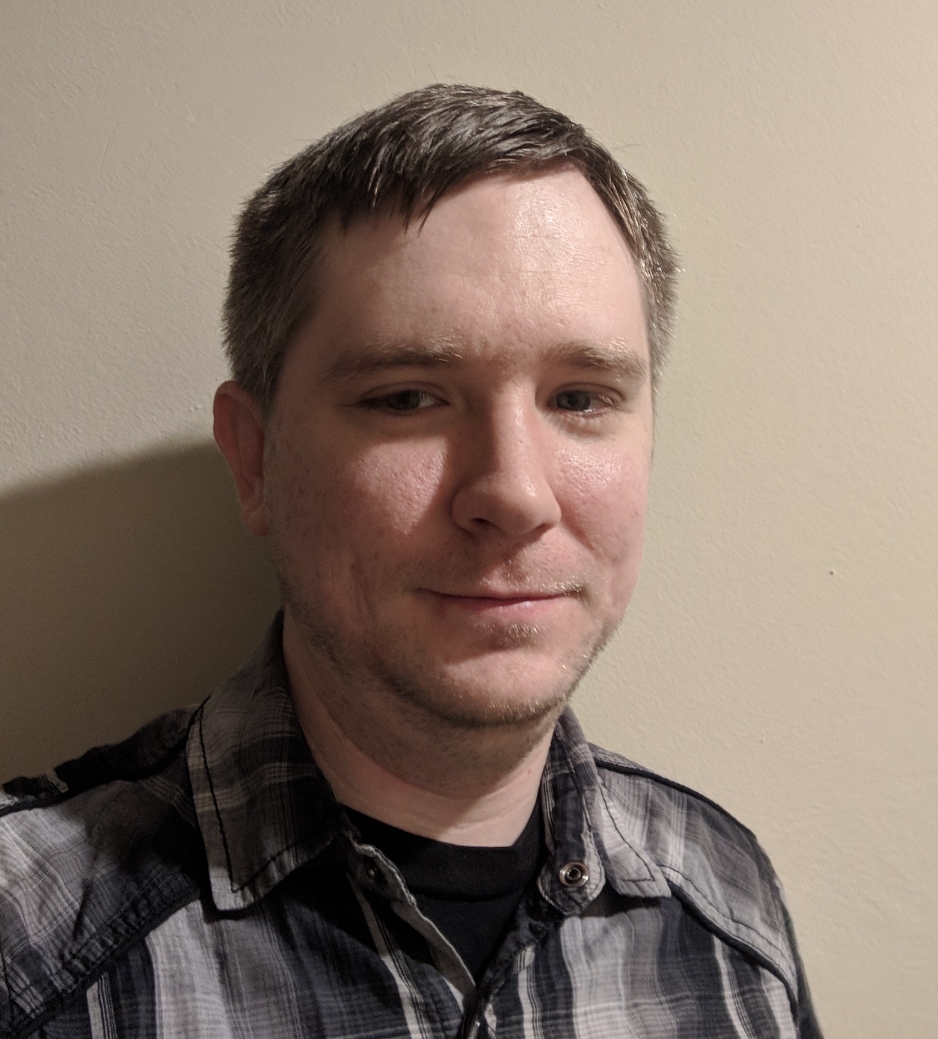 Kevin Dressel

Kevin Dressel is an independent game developer and founder of Shiny Dolphin Games LLC. He previously worked at Zynga on Cityville, Ninja Kingdom, and Puzzle Charms, and at Volition and EA on Red Faction: Armageddon and Littlest Pet Shop: Friends. Recently he released Clash Force on Steam and is working on Polyroll and Zap Blastum.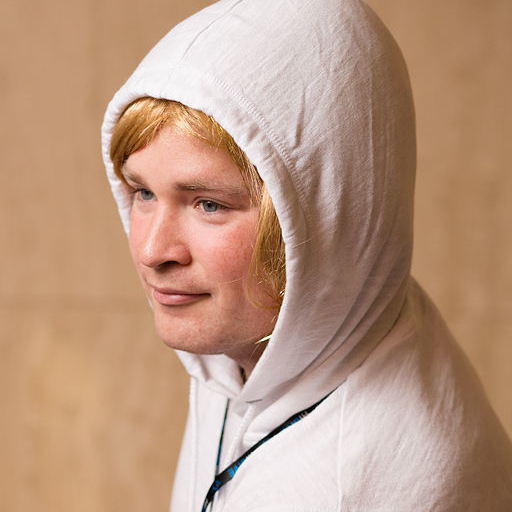 Patrick Durbin
COO, NR, utd.
Patrick Durbin began NR, utd. in 2003 with the development of the Adventures of F.L.I.M. while still in college. After the completion, he began to expand NR, utd. into a studio with a team during the development of Crystalline Cauldron. After the completion of Crystalline Cauldron, NR, utd. began development of Mantis Shuffle to catch the arcade industry before they ceased complete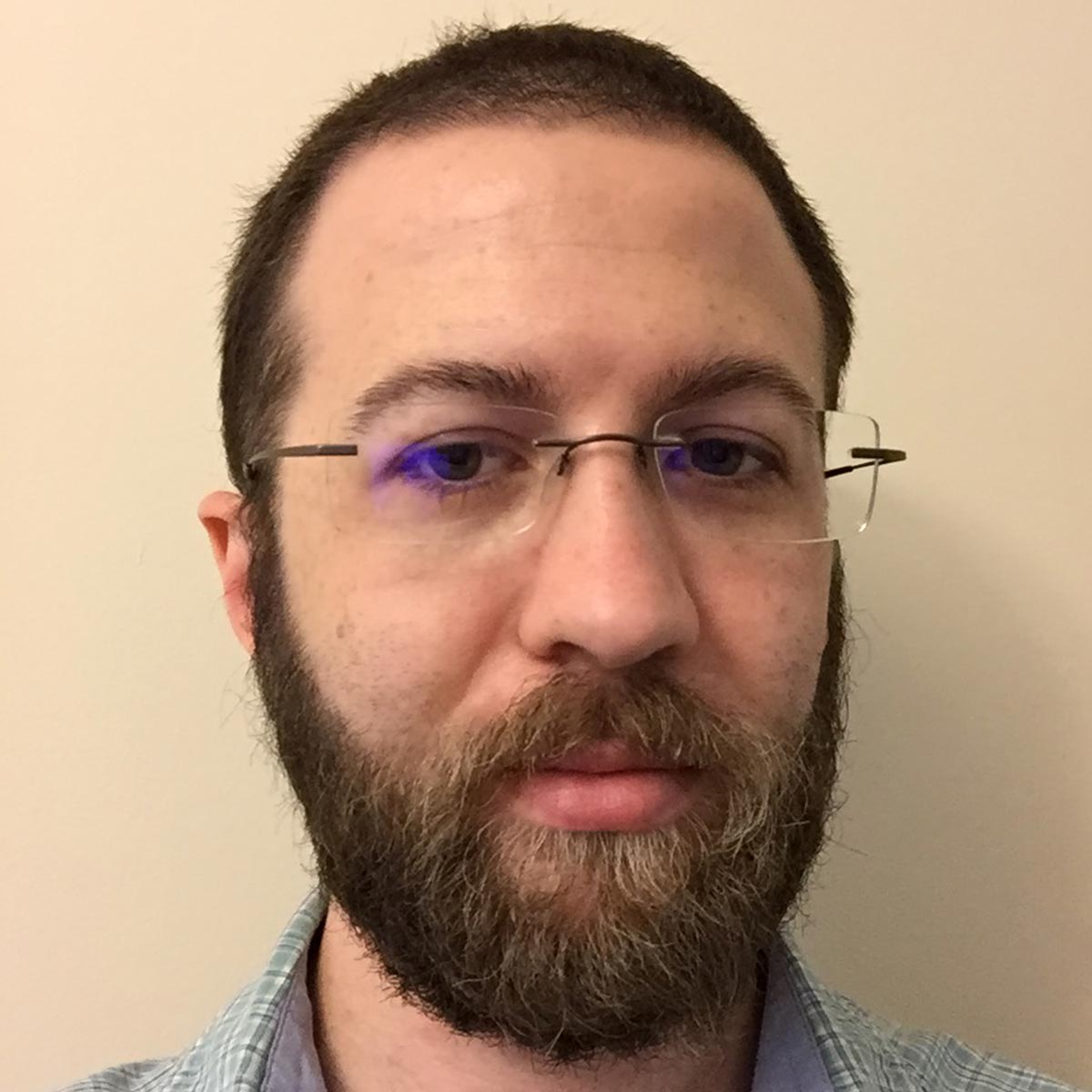 Zane Everett
Motion Reality and IGDA Atlanta
Zane Everett is an industry veteran who works at Motion Reality as a Senior Gameplay Programmer. At Motion Reality, he has worked on an auto-networked ECS Framework in Unity to create experiences for Motion Reality's motion capture hardware. Before joining the VR team at Motion Reality, he created educational video games at Cogent Education for 6 years. In that time, he created several AI, physics, UI, and tool systems for 16 short games and extensions to Unity using an MVC Framework. He has also toyed around with GPU programming and Machine Learning.
In his spare time, Zane is creating an area of control board game set in Southeast Asia titled Raja Mandala. As the Lead Designer, Zane developed the main gameplay mechanic based on the political organization of ancient Southeast Asia and provides research material for artists to create the game's evocative imagery.
As an IGDA Atlanta board member, Zane helps to organize events around Atlanta and bring wider attention to the games created in the area.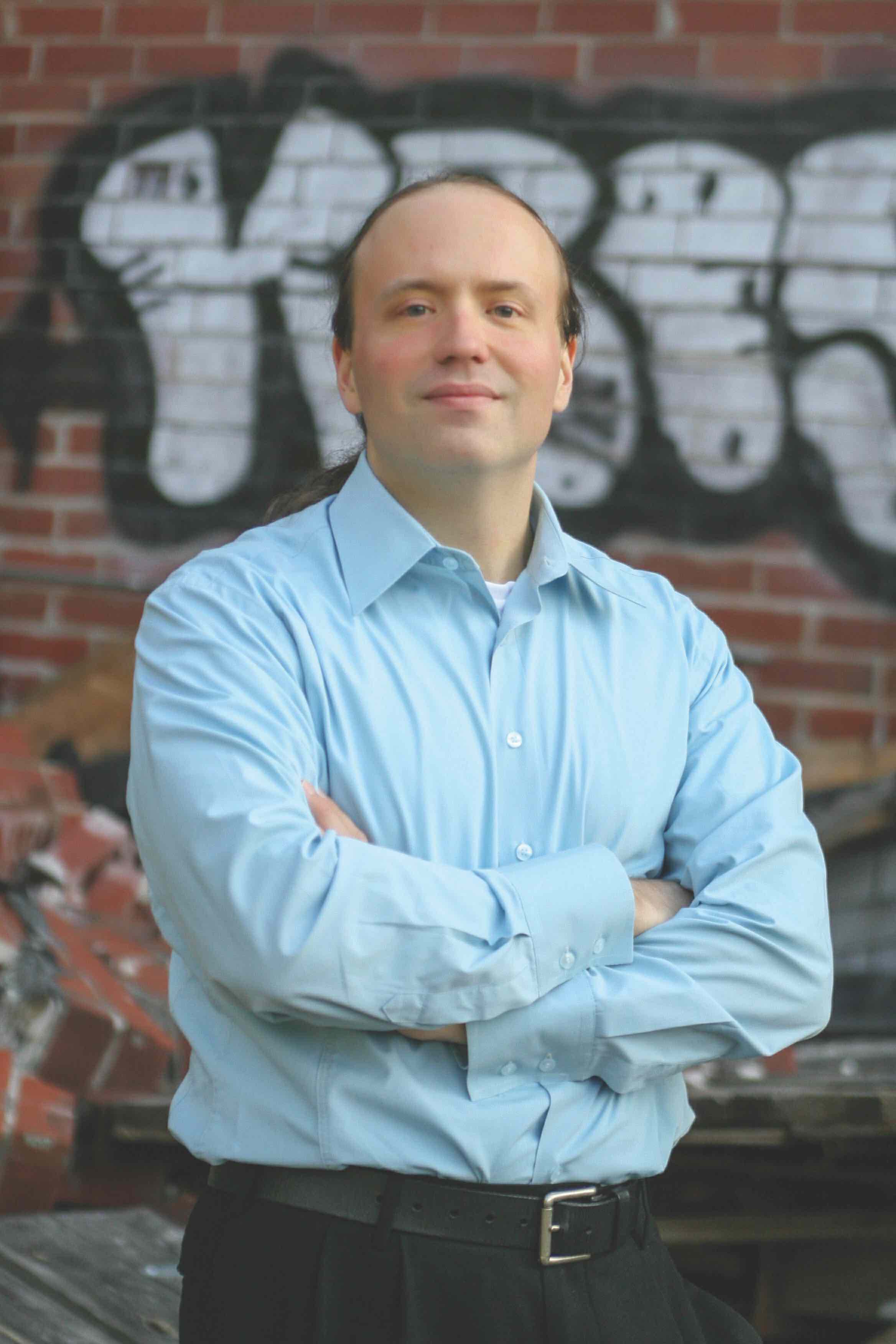 Andrew Greenberg

Best known for his work on roleplaying and computer games, Andrew Greenberg runs the Georgia Game Developers Association and Georgia Esports League. He recently began the N2 Esports youth league to give children a safe learning environment in which to become better at games. He chairs the DeKalb Entertainment Commission and SIEGE conference. Greenberg has credits on more than 100 game products and is currently porting the Noble Armada: Lost Worlds PC game to PS4, Xbox and Switch.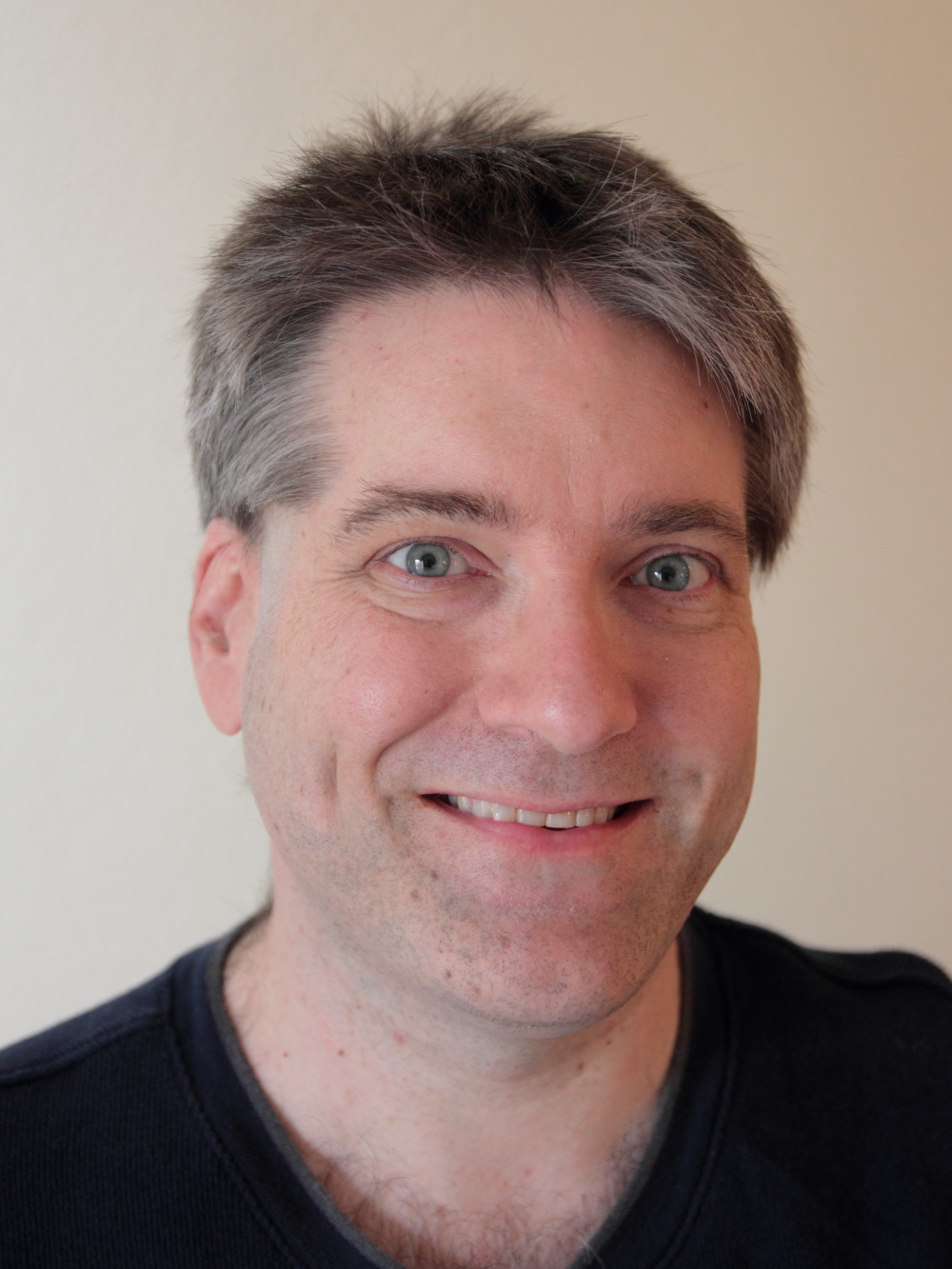 Curtis Hartung

Curtis began programming as a pre-teen on the likes of TRS-80's and Apple II's. Game software was always his passion. After receiving an undergraduate degree in Mechanical Engineering, he pursued a master's in computer engineering, going on to work at NASA on satellite systems, robotics, and then specialized large-scale multithreaded networking databases (UseNet). After some independent efforts to write games he got his break at SOE as the network programmer for EverQuest and has never looked back. Now with over twenty years in the games industry in various capacities, he is eager to share his experience with anyone unfortunate enough to stand still for too long.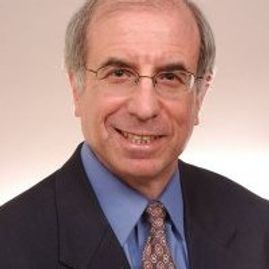 Rob Hassett

Rob Hassett is a lawyer with Business Law Partners/Hassett Law Group in Atlanta. Rob's firm helps creative entrepreneurs start, grow and protect their businesses. Rob previously co-authored the volume on interactive media and Internet law of the leading treatise on drafting contracts for the entertainment industry. He has taught many classes in the professional education program at Georgia Tech. He is co-chair of the SIEGE Investment Conference.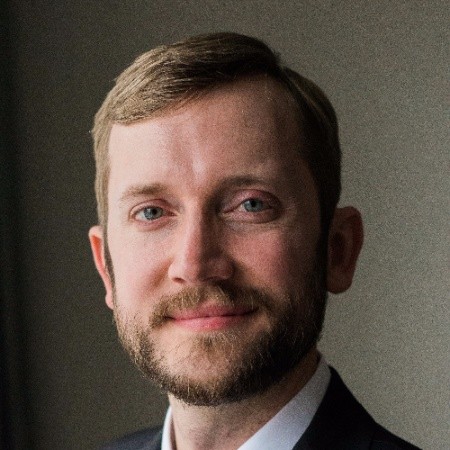 Jason Hillhouse

Jason Hillhouse is a 3D Generalist working on the game, Looking for Heals, for PC, Xbox, and Switch. Over the years he has worked as a Character Animator, Tech Artist, Engine Generalist, and Gameplay Programmer to name a few. Previously worked on Dungeon Defenders for all platforms, and has been developing Unity projects professionally for the last 6 years.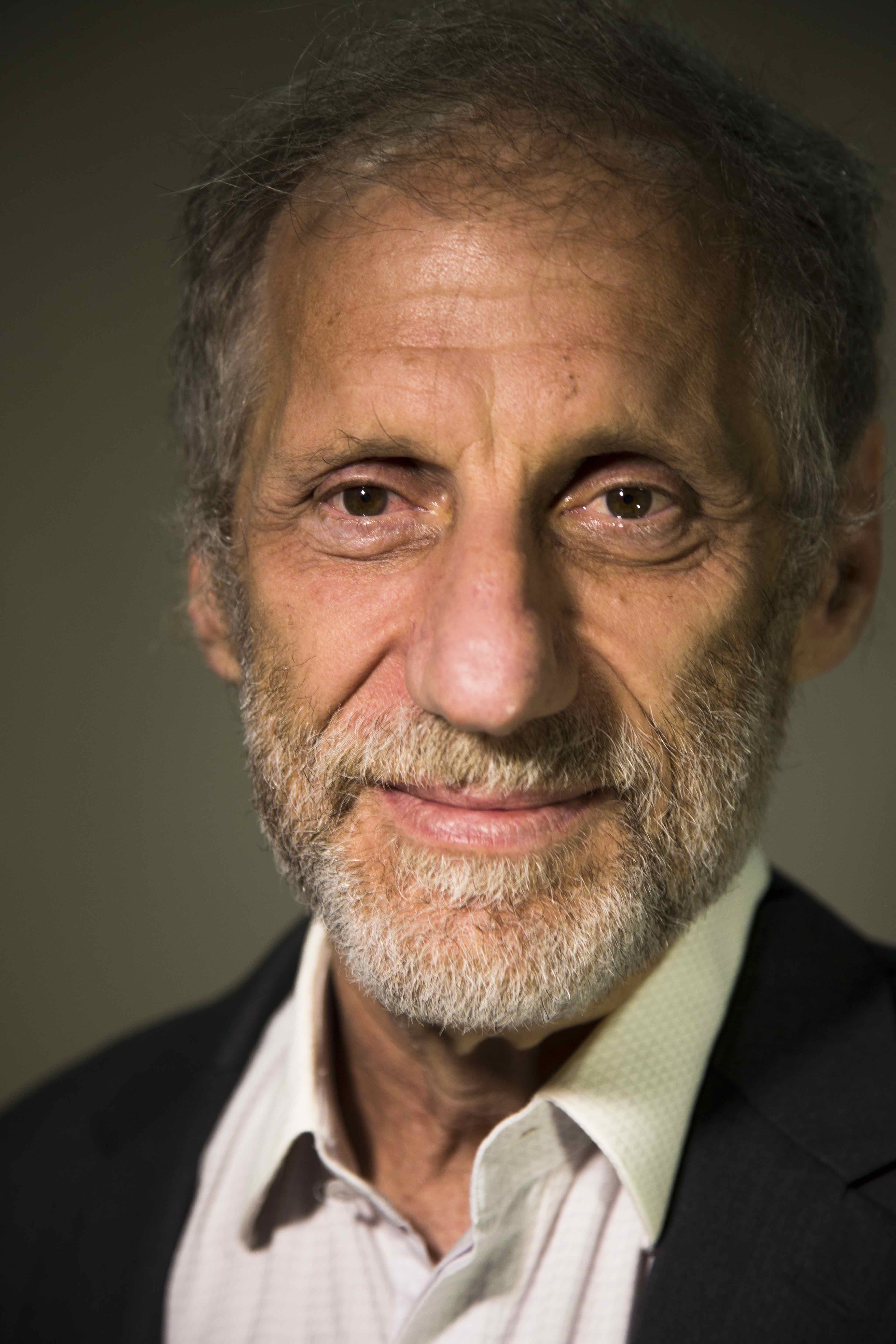 Dov Jacobson

Jacobson grew up in an age when math and art were considered incompatible disciplines. By ignoring this attitude, he was able to exploit slim talents in both fields to join the pioneers of computational art and digital games. Consequently, his erratic work at the intersection of computers, videogames and art has appeared in museums, magazines and expos around the world – as well as in the game market Jacobson writes and speaks at numerous conferences – such as Serious Play, GameTech, mHealth, I/ITSEC, ATD, Training, SALT, Online Learning, Reality Bubbles, MOMI, and SIEGE. This is his seventh game design talk at SIEGE. Previous topics were the Art of the Videogame, Biomimetic Crowdsourcing, Song as a Learning Vector, Constructive Failure, Hands-On Learning, and From Plans to Planes ( a case study of a game for Boeing.) .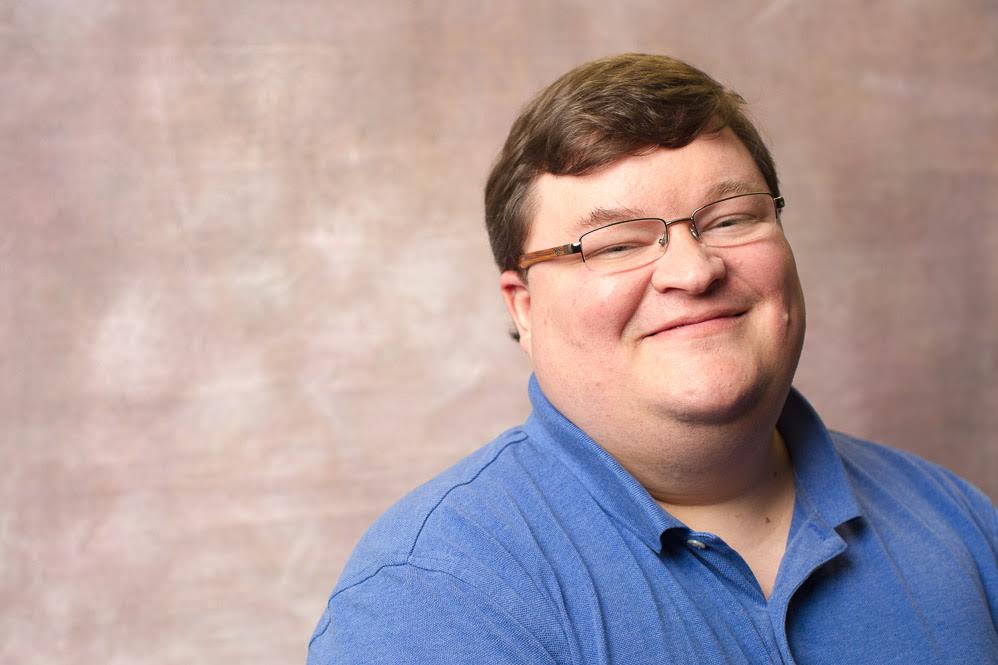 Stephen Johnston

Founder, Launch Media Network

Stephen has spent 25+ years building online software and organizing the teams to create and grow SaaS software companies. Stephen is the founder of the video game focused Launch Media Network, creators of Gamer Launch and GameSkinny, as well as the founder of PubWise which uses machine learning to optimize online advertising. Stephen has a B.S. in Psychology from Northeastern University and greatly enjoys the intersection of humans and software.

Abby Joslin

Abby Joslin is an Atlanta business coach and consultant who specializes in tech and creative startups. She offers help with business plan formation, basic marketing and social media strategy, and event production assistance. Abby is the Associate Conference Director for SIEGE and is the former Atlanta chapter president of the Georgia Game Developers Association. She has an MBA from Georgia State University and gets surprisingly enthusiastic when talking about most things business. (Come see her at the Ask An Expert booth this weekend.)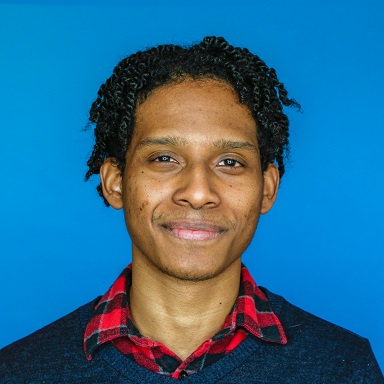 Akil Jules

Akil is an interactive developer at Primal Screen specializing in web technologies. Growing up on the Caribbean islands of Trinidad and Curacao, Akil cultivated a deep passion for games. That passion led him to the States, where he went on to graduate from SCAD with a degree in interactive design. His seven years' experience creating web apps, games, and activities for kids, has resulted in a talent for creating rich and engaging web experiences using HTML and Javascript. Akil's impressive client roster includes Hasbro, Cartoon Network, Activision and many more.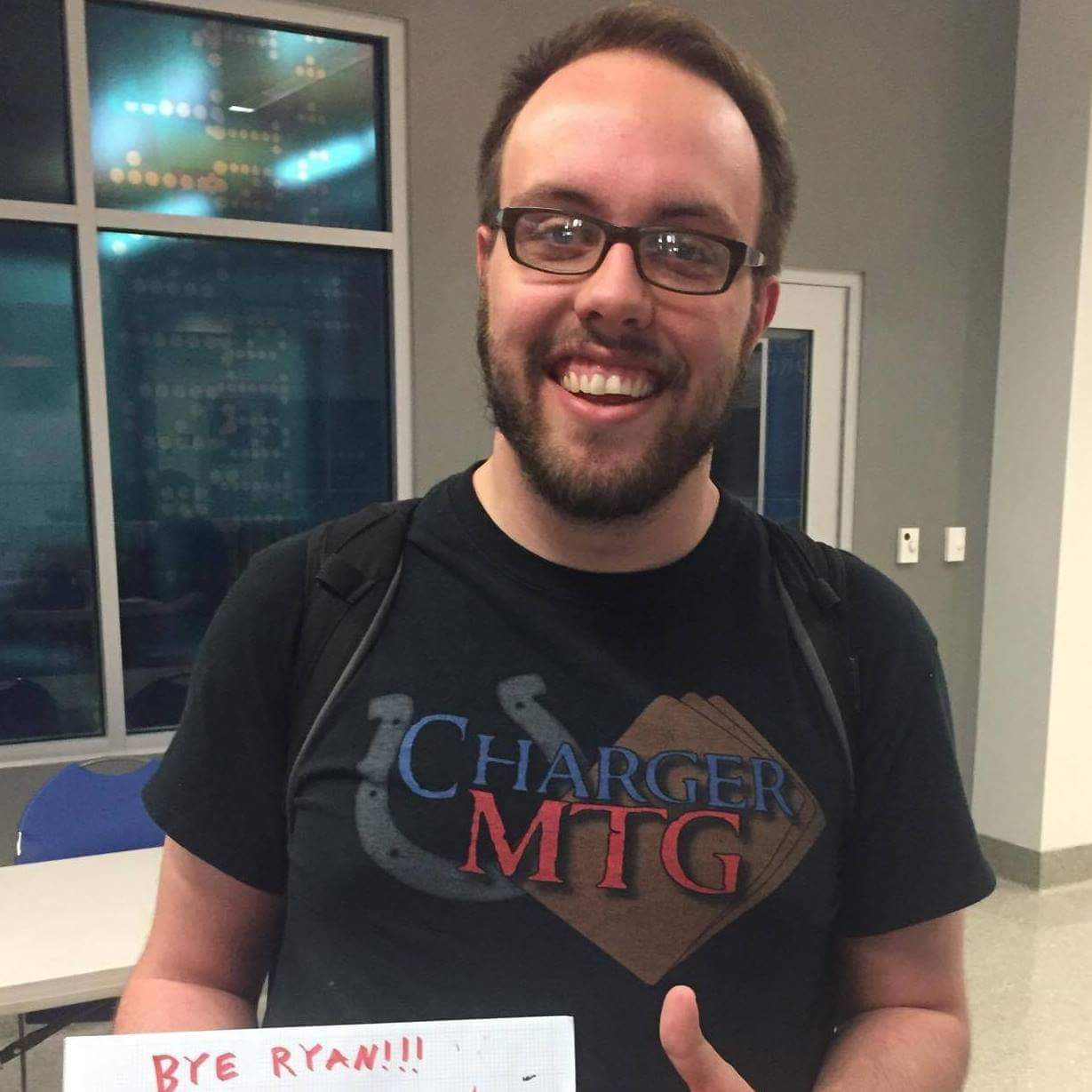 Tyler "Ryan" Kline
Game Developer, Army Game Studio
Tyler "Ryan" Kline is a software engineer with 4 years experience, 3 of those in video games for the Department of Defense. As a developer at Army Game Studio, he develops on mobile titles like GoArmy EDGE and the US Army STARS series. At night, he manages a team of 5 at Lazer Bread Games, building their first game Potato Paradox Plus. In 2017, Ryan spoke at The Space and Missile Defense Symposium in Huntsville, AL, sharing his findings on applying AR/VR technology to verify and rectify satelite imagery of large scale terrain maps.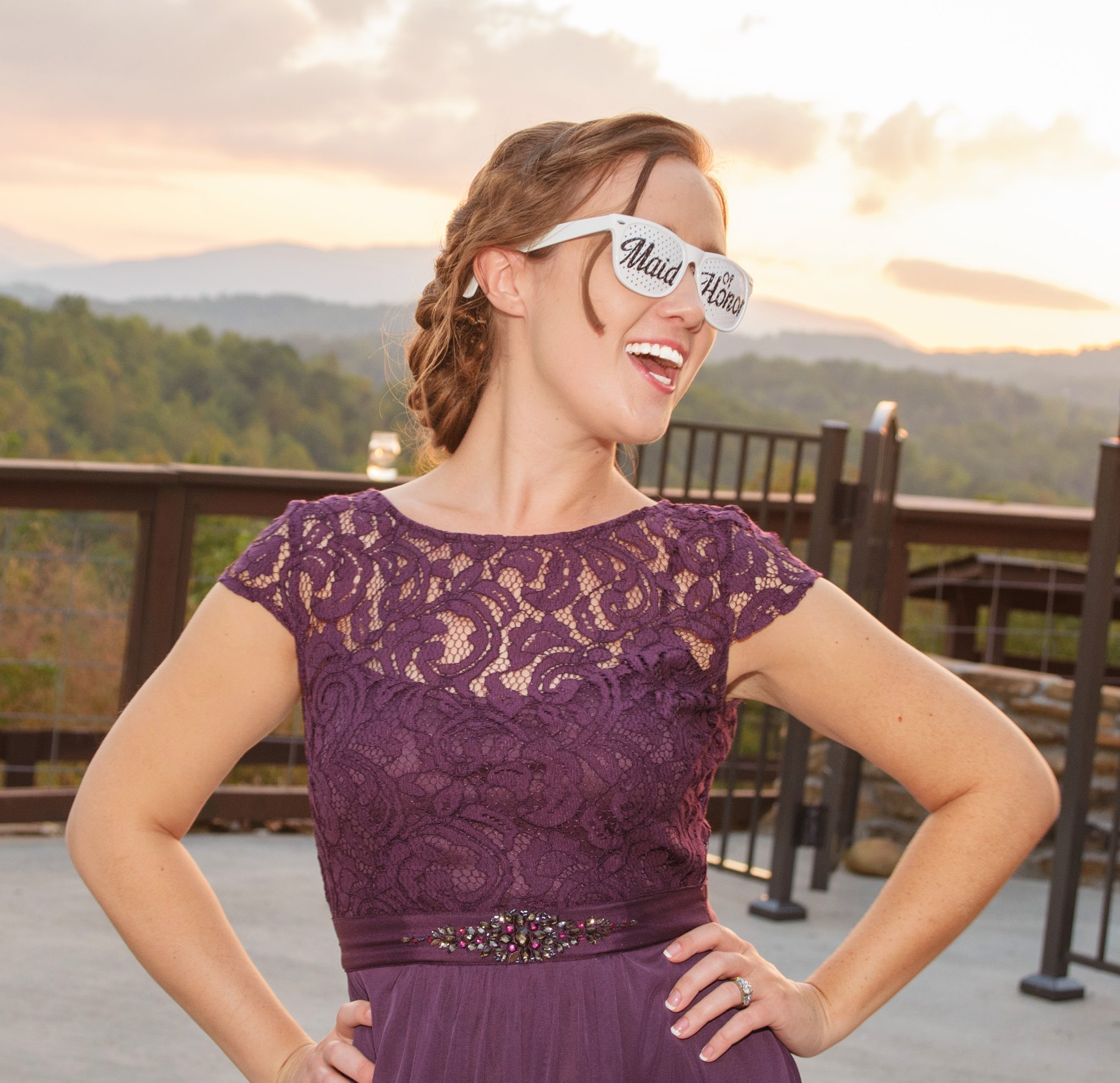 Leah Knighton

Co-Founder, Ker-Chunk Games

Leah is the CCO of Ker-Chunk Games and leads art production and creative universes for original IPs and client work. Leah was the character designer and animator for PrinceNapped, a puzzle game to rescue a prince which Apple featured under "New Games We Love" and "Great on iPhone X". She also created the art for Rainbow Tree Stickers for imessages to normalize the representation of LGBTQIA families. She excels at creating unique stories expressed through character animation and understanding the challenges of creating new ideas for already established brands.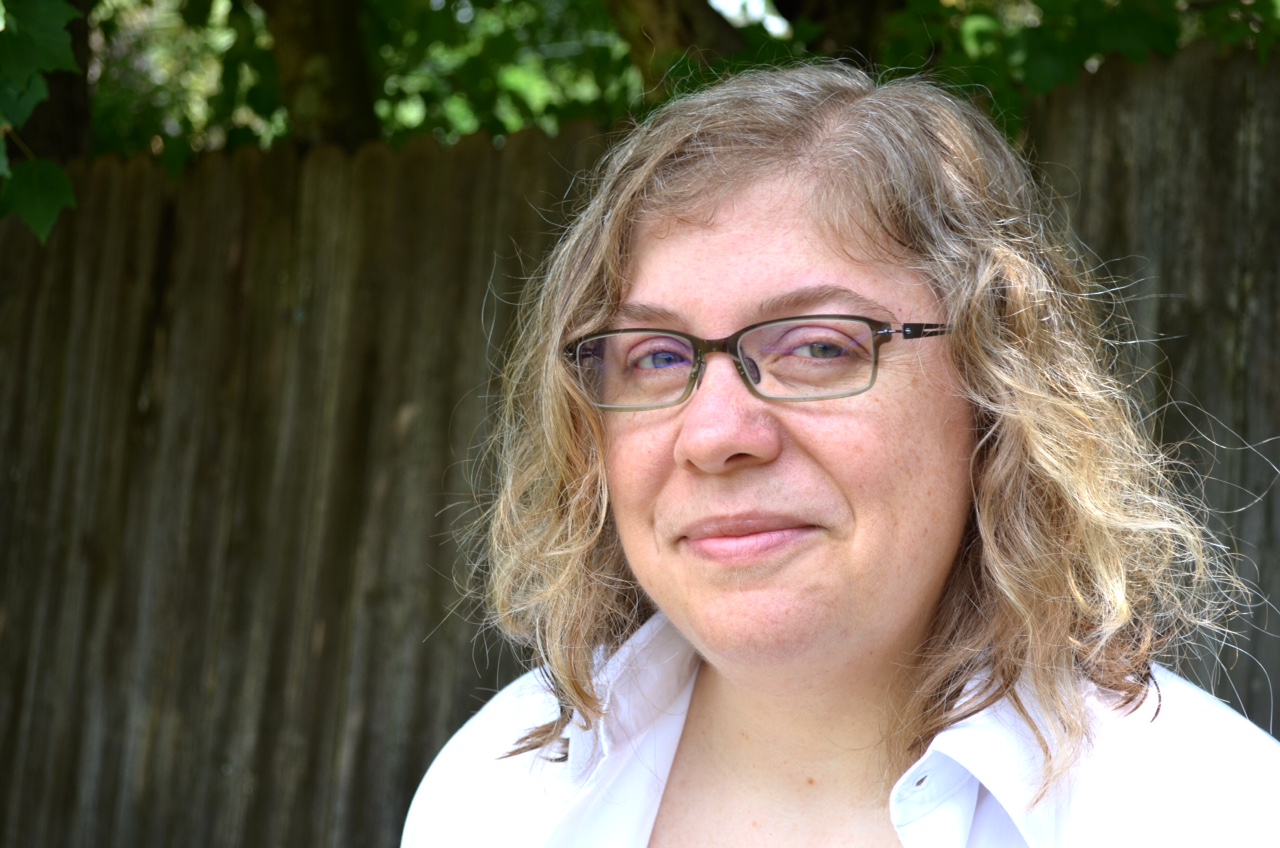 Robin Koman
Department Chair, Lead Designer, & Lead Storyteller, Full Sail University, Story Tonic
Robin Koman is a game designer, educator, and author who runs the Game Design Master of Science program at Full Sail University in Winter Park, FL. Robin is also the co-founder, Chief Storyteller, and Lead Game Designer at Story Tonic, an indie game studio that focuses upon storytelling as a means to make the world a better place. As a freelance game designer, Robin Koman has worked with clients such as Phillips Electronics and NASA, focusing on games for education, testing, and advertising. As an educator, Robin has more than a decade of experience teaching undergraduate and graduate level coursework in a variety of subjects, including Game Design. Robin's areas of focus in the game industry are narrative design, diversity, accessibility, and the Games for Change movement. She's given multiple talks around the South East on the topics of Gender and Game Design, Creative Writing for Games, Storytelling for Games, and Mythological Influences on Game Storytelling. Robin has published in The Chicago Tribune, Game Career Guide, Vestal Review, Duende, and 3Elements Review, among others.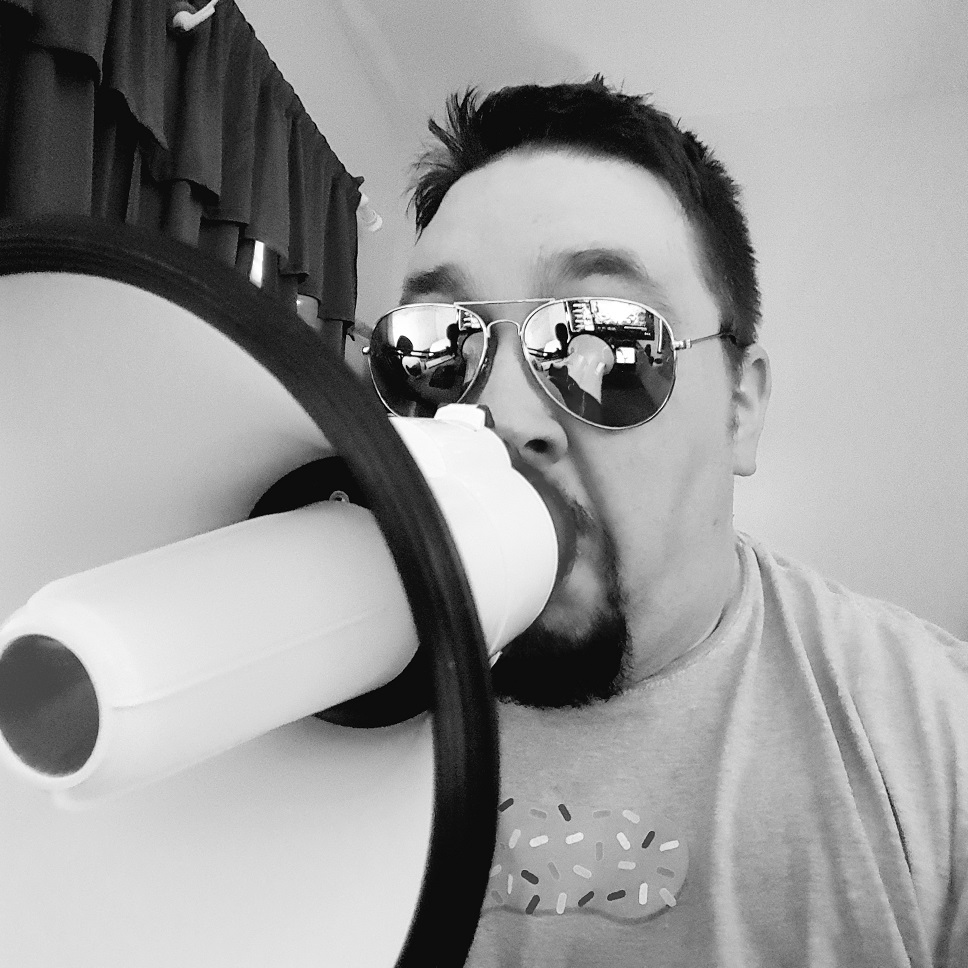 DrKrazy

Community Mananger, Stream Atlanta
DrKrazy is an avid gamer as well as the new community manager for the recently renamed Stream Atlanta (formerly Twitch Atlanta). He is an affiliated streamer on Twitch. He plays a variety of games, from AAA Games like Sea of Thieves to indies like Cadence of Hyrule, Indivisible, and Rocket League. DrKrazy's motto is quite simple: "If it looks cool and plays cool, he'll give it a playthrough on his channel."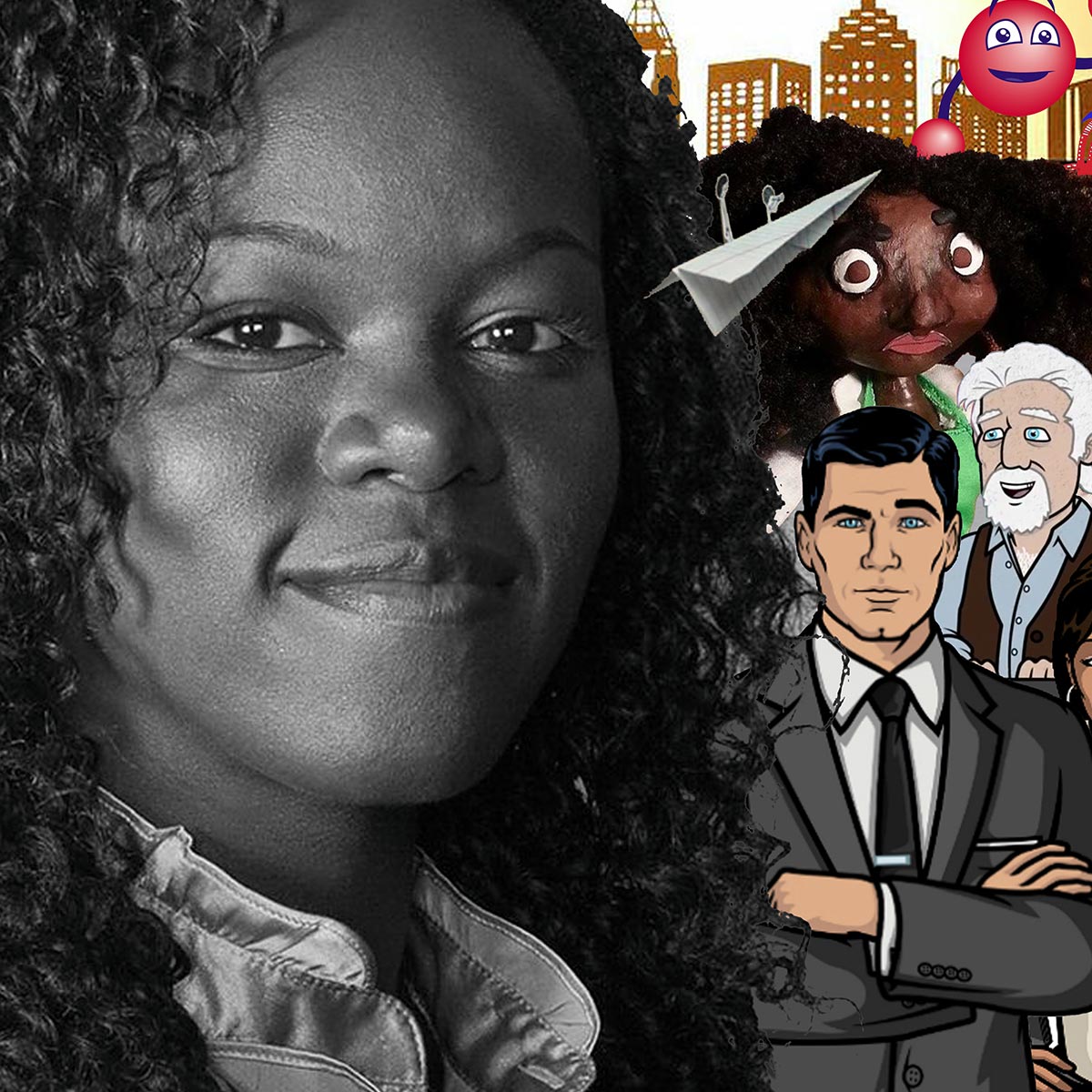 Allyssa A Lewis
MyAnimationLife
Although born in Brooklyn, New York, Alyssa has spent the last two decades expanding her creative reach in Atlanta, Georgia, where she uses her BFA in animation from SCAD – Atlanta toward experimental animation and mixed media illustration. Most noted for her animation on over 75 episodes and promos of FX's Emmy nominated series "Archer", she has also produced content for NBC's "30 Rock", i am OTHER, Animation Domination, ComicCon San Diego, and Captain Planet's Planeteer Movement. As the CEO and Founder of the animation resource and staffing agency, My Animation Life (MAL), she primarily focuses on the career placement and portfolio enhancement of artist within animation-related industries. Creating Georgia's most inclusive animation map and calendar are just a couple of the popular assets MAL provides to strengthen Georgia's animation industry. Lewis also is the Animation Director of re:imagine/ATL where she develops media projects with diverse teams to expand the boundaries of creation and encourage industry equality, and sits on the Advisory Board of ASIFA South, one of the largest animation societies in the southeastern United States.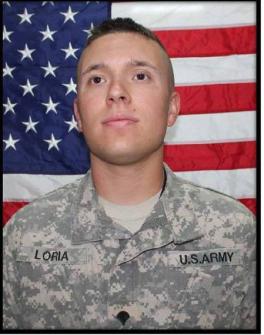 Casey Loria

An IT Specialist in the U.S. Army from 2007 to 2015, Casey Loria is now a senior at Kennesaw State University. Casey and his team, Null Interactive, have been a part of developing games that have won at both the local and international conventions such as SIEGE, Momocon, and the ICGJ (International Conference on Game Jams and Hackathons) in San Francisco, CA. Over the past year, Casey has worked to create and establish KSU as one of the top contenders of Georgia Esports. KSU has placed 2nd in two different state championships for Paladins and Brawlhalla.

Melissa MacMaster
902HipHop / FANatics Entertainment
Melissa MacMaster gained valuable business management experience from her previous roles working in Atlantic, Canadas entrepreneurial eco-system and start-up community for over 7 years as a business development officer. Transferring her high caliber skill set to the music industry and successfully launching 902Hiphop a music publishing company. Our primary focus is creating one-of-a-kind opportunities both nationally and internationally to ensure that potential is maximized for each respective artist. 902HipHop works collaboratively with music supervisors and sync teams from Canada, to the U.S to the U.K to provide high-quality one-stop shop music for TV & Film and video game music placements.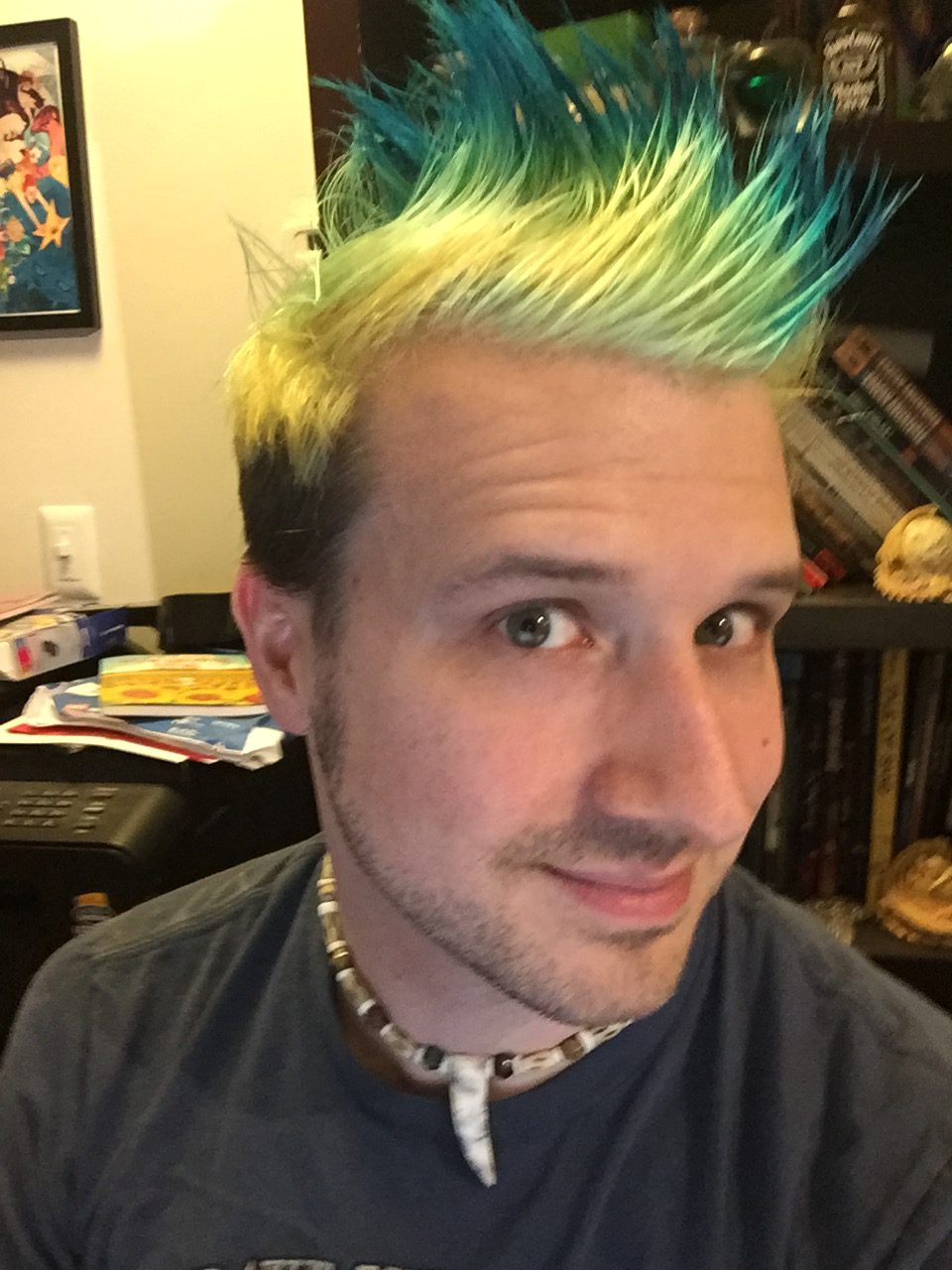 Chris Malone

Chris Malone is an Emmy Award-winning cartoonist- from Virginia. Currently he works as a full-time, limited-term professor of comics and illustration at Kennesaw State University, as well as a background artist for the animated show, Cyanide and Happiness.
In addition to working on the animation for Gearbox's Battleborn, he has worked on numerous shows such as Archer, Adam Ruins Everything, Explosion Jones, and WWE Storytime. He just opened up his own animation studio in Atlanta, called Space Shark Animation, where he stepped into the producer role for a few cartoons.
He especially loves surfing, dogs, and coffee, in no particular order. You can find samples of this work at surfdogart.com, as well as follow him on @surfdogart for Twitter, and @surf_dog_art for Instagram.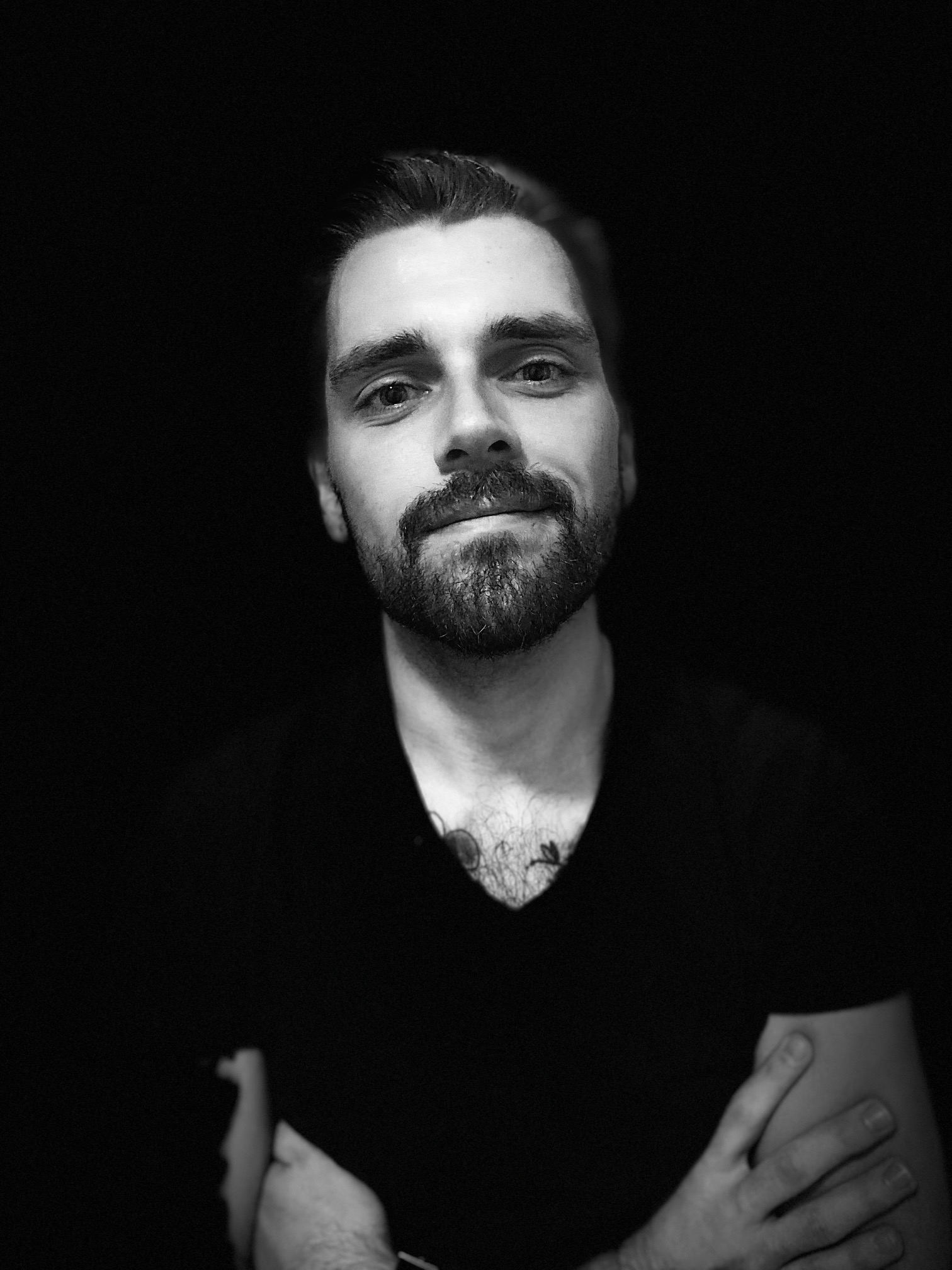 Chris McLaughlin

Lead 3D Environment Artist at Floyd County Productions

Chris McLaughlin is a multidisciplinary 3D artist currently working as Lead 3D Environment Artist at Floyd County Productions for the Emmy award winning show Archer.
Originally graduating with a BFA in Interactive Design and Game Development from SCAD, Chris has contributed a wide range of 3D production art, concept art, and game design skills to a number of studios.
He has worked professionally as an organic medical modeling specialist and junior developer for AR applications using Unity, lead hard-surface modeler and junior developer for VR arch-viz applications using Unreal 4, and as an adjunct professor of Character Art and Technical Modeling at the Art Institute of Atlanta.
In his free time he continues to pursue indie game development as co-founder of One-Sided Die, an Atlanta based indie studio
Vince Mohan
QA Lead, Associate Producer, Audio Designer, War Drum Studios
At the age of five, Super Mario World irrevocably changed Vince Mohan's life and set him on the path of game development. Fueled by a passion and love of games, Vince has been the QA lead, associate producer and audio designer at War Drum Studios for the past six years. His QA experience has predominantly been on titles such as the mobile versions of Grand Theft Auto: San Andreas, Grand Theft Auto: Chinatown Wars, Bully: Scholarship Edition and most recently the mobile version of ARK: Survival Evolved. War Drum Studios has also developed their own games in which he has contributed his QA, audio and production expertise. In his free time, he enjoys playing alto saxophone, guitar, drums and of course… video games.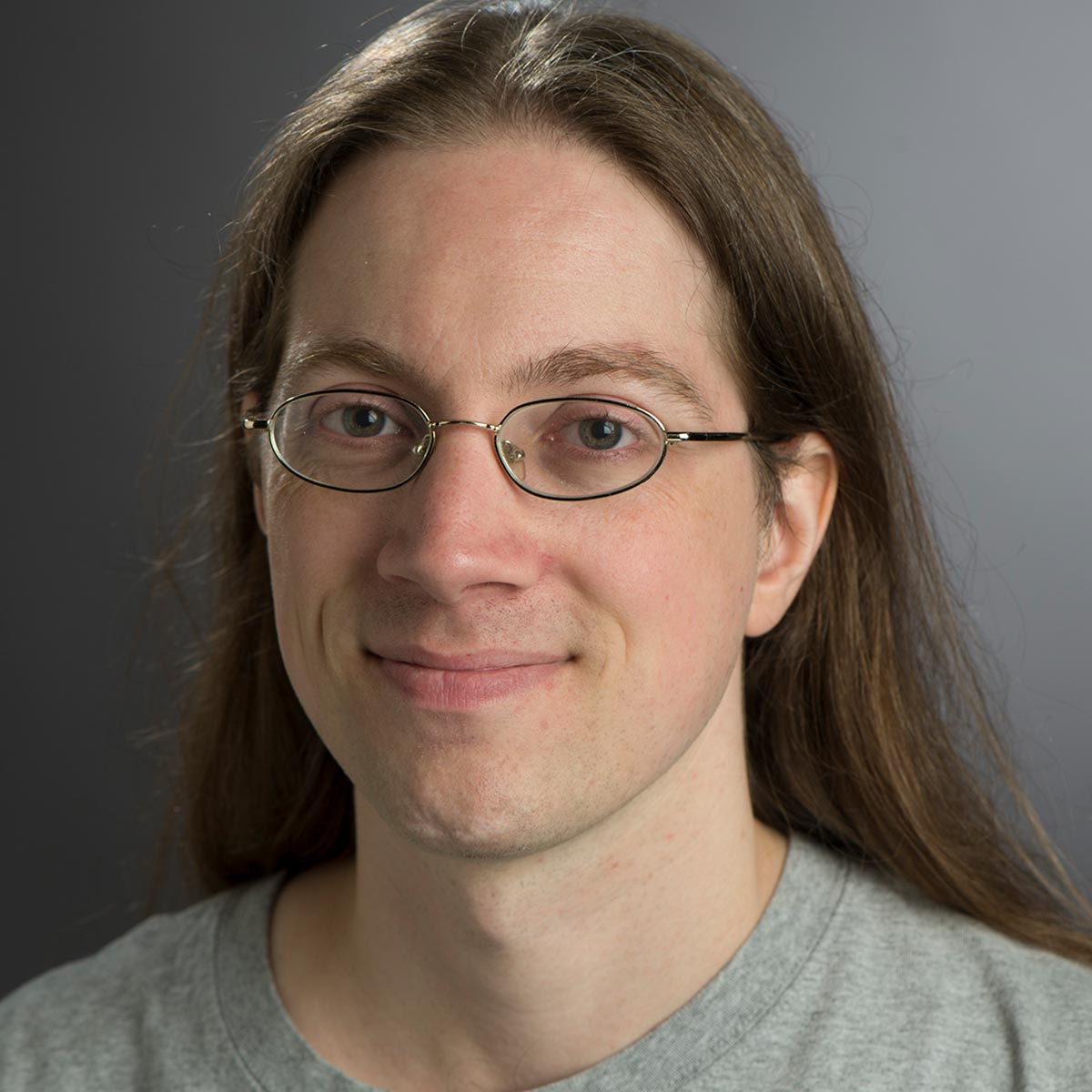 Ian Schreiber
Rochester Institute of Technology
Ian Schreiber started working in the game industry in the year 2000, first as a gameplay programmer and then quickly transitioning to systems designer and eventually university professor. He has co-authored two books on game design, has produced a free online course on game design (gamedesignconcepts.wordpress.com) and another on game balance (gamebalanceconcepts.wordpress.com), and is a co-founder of Global Game Jam, the largest game creation event in the world. He currently teaches game design and development at the graduate and undergraduate levels at Rochester Institute of Technology.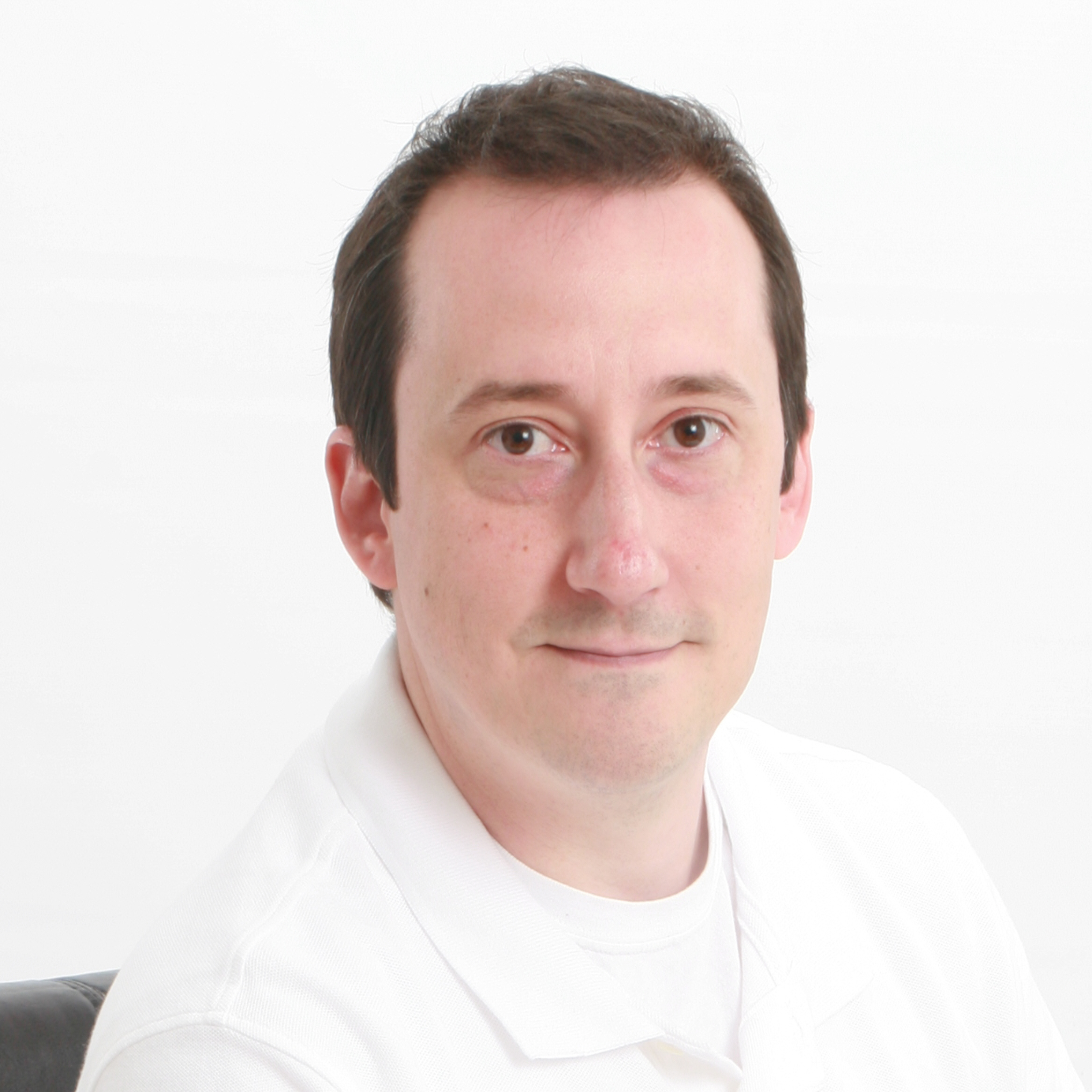 James Simpson

Founder, Cellbloc Studios

James Simpson, AKA "Doctor Unity," is the go-to person for Unity3D development in the Southeast. Whether it's MMOs, video games, business applications, presentations, augmented reality, educational, simulations, web, mobile, or Facebook, more than likely, James has worked on it in that field.
Shipped Titles: Wasteland 2, SnarfQuest Tales, Elf on the Shelf Snowball fight, AutoTrader InnerStruggle Multiplayer, Congo Coin Pusher, Larry Elmore Series 1, Balloon Bliss, Invasion: The Last Stand, Silly Beans Jump, Silly Beans Tic Tac Toe, Mad Bowler, USAFA Virtual World, Dark Orbit, Devil Whiskey, Gas Flow Simulator, Chubby Pixie, Subaru Advertisement, Sunkist Advertisement, Dungeon Crawlers, Giving Back App, Wounded Warriors App, Bobbers World MMO, Letters Alive, Math Alive, Amos the Alligator Airport Adventures, Ima Iguana Treasure Hunter, Prizewagon Casino: The Boardwalk, Paramedics Clear, Before There Were Stars, Rugs Alive, Babe Ruff Adventure, Looking 4 Looie, Project Ghost (VR)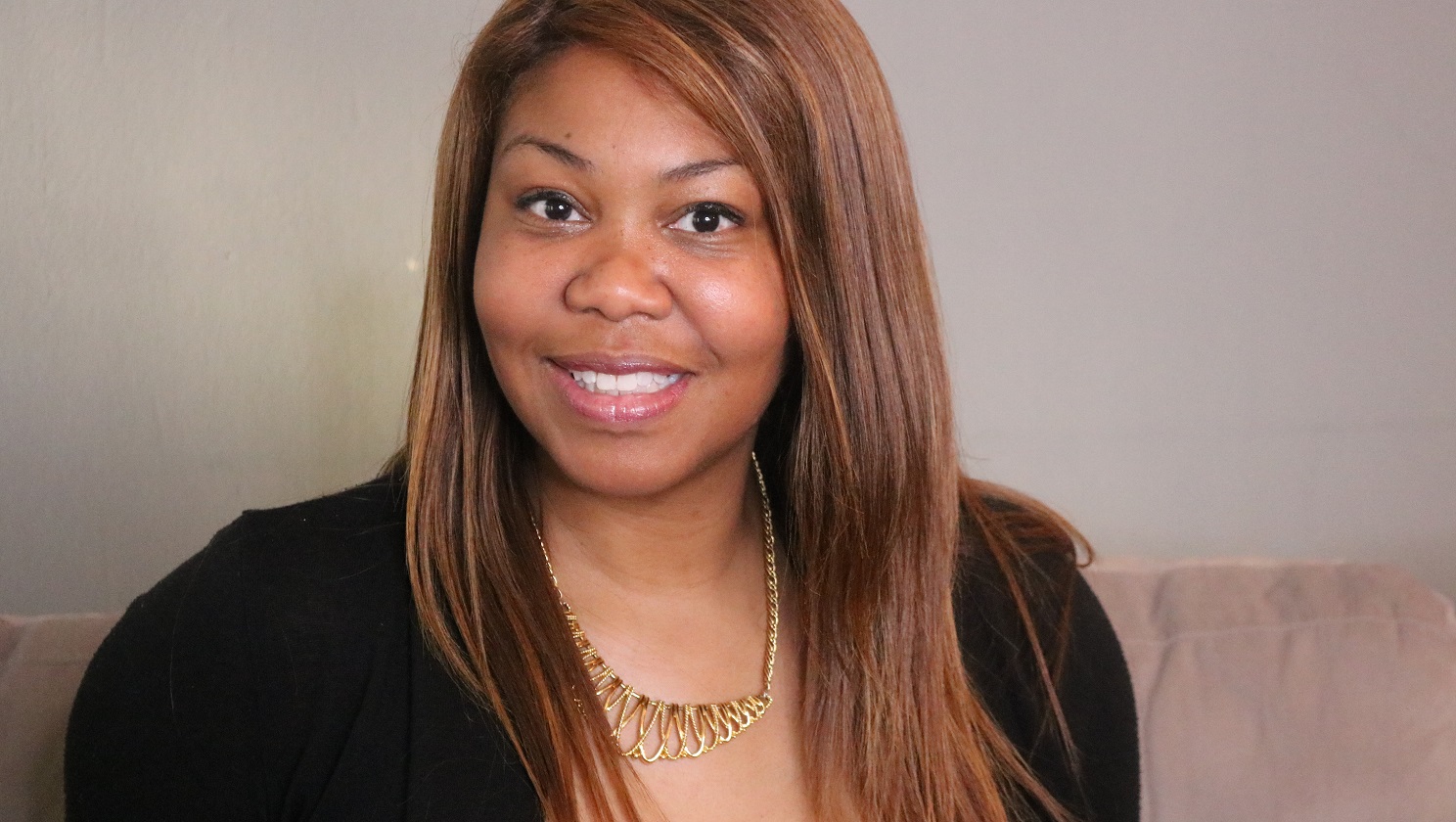 Kimberly Starks, APR

Principal Consultant

Kimberly M. Starks, APR, is an experienced and well-respected public relations practitioner. She is currently founder and principal consultant of Blue Scorpion Reputation Management (BSRM), a PR firm specializing in the areas of video gaming, agribusiness, pet health and wellness, and government contracting.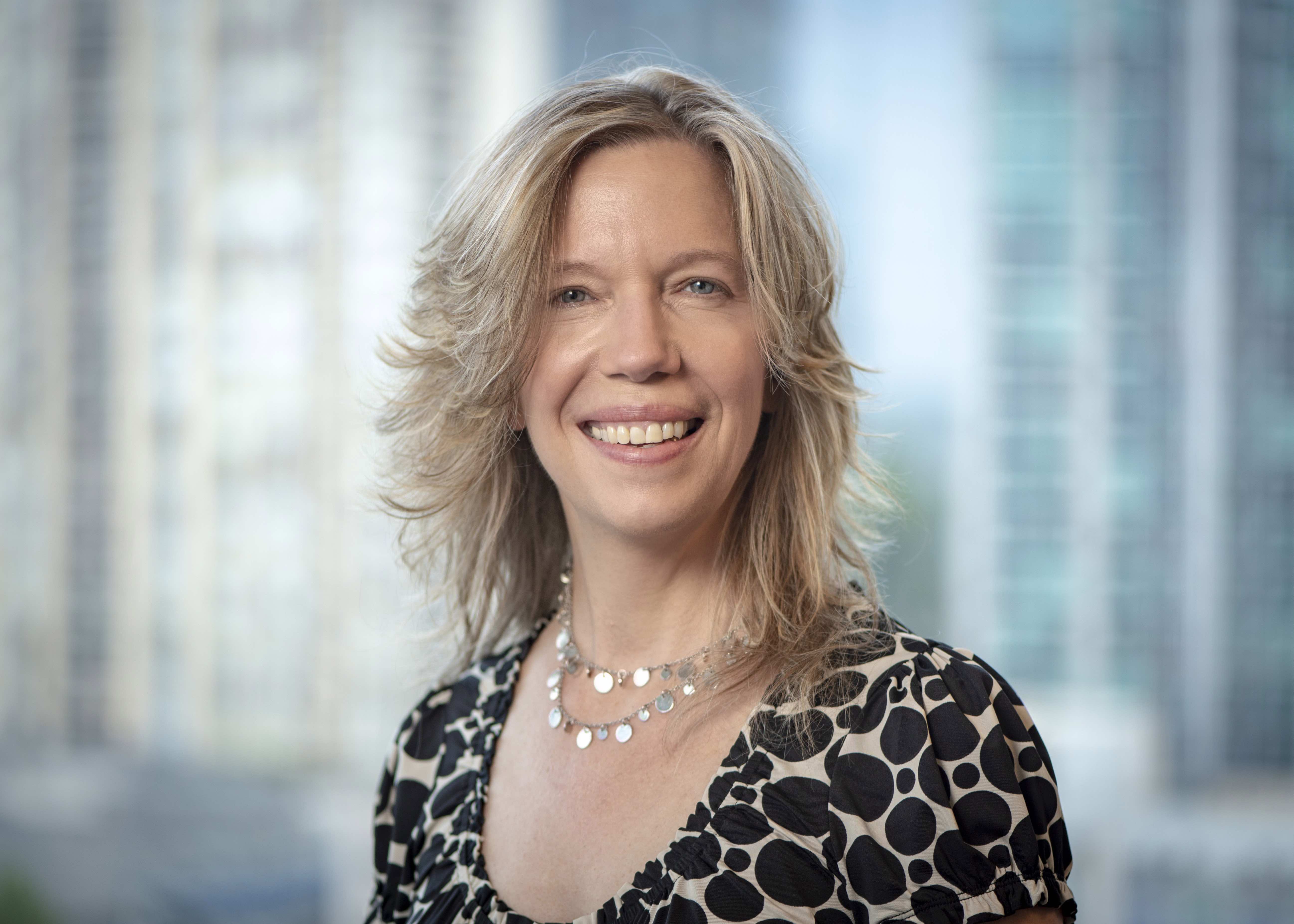 Elizabeth Strickler

A passionate believer in creativity, innovation, and entrepreneurship, Elizabeth uses her talents to support students to start businesses, tell immersive stories, and build a stronger cultural economy. She is excited to combine her knowledge of media technologies and content monetization via blockchain with local, digital and international communities. As the Director of Media Entrepreneurship and Innovation at the Creative Media Industries Institute (CMII) she works to make her visions become reality and virtual reality.
She holds a BA in Philosophy, BS in Computer Science and an MFA in Digital Filmmaking and Art. She is the Director of Media Entrepreneurship and Innovation in the Creative Media Industries Institute at Georgia State University.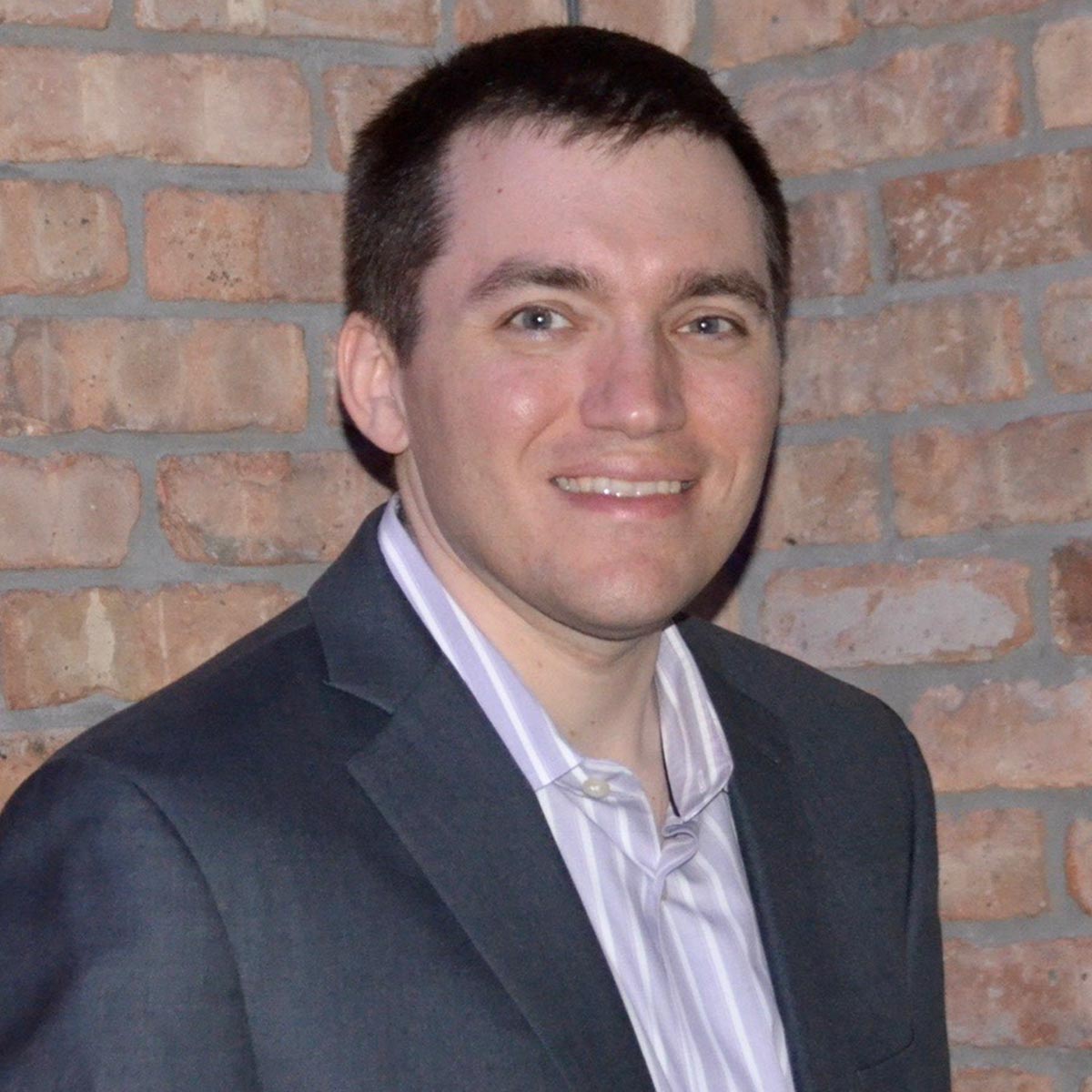 Mike Stumhofer
HOF Studios
Mike has been leading teams and developing enterprise web software since 1999 in a variety of industries, including media, banking and logistics. He has always been interested in developing games and made a lot of hobby projects before releasing Cubicle Run in 2015 on IOS and Android. He loves tactics games and started working on Depth of Extinction in 2016 and released it on Steam in 2018. He is also now expanding HOF Studios into the indie game publishing space with the upcoming releases of SiNKR for Nintendo Switch and Polyroll on Steam and Switch.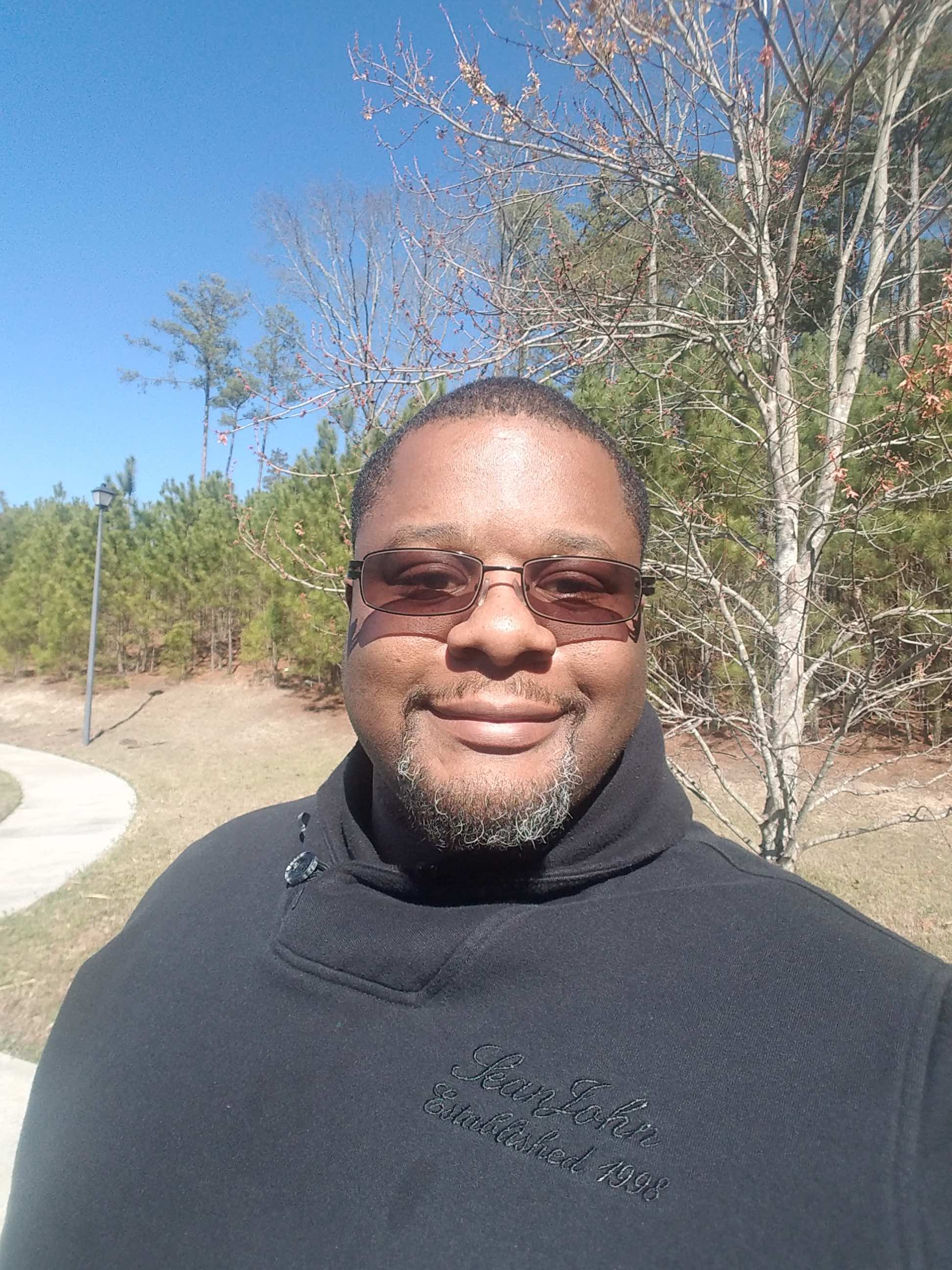 Erich P. Thomas

A native Atlantan, Erich is a Math Educator who has always had a passion for everything fantasy, science fiction, technology, and gaming for as long as he could remember. From Intelevision to Sega to PlayStation to XBOX, WII, PC, and beyond, Erich has sought to immerse himself into all of these platforms and the virtual worlds they uncover. As co-founder of Pharaoh's Conclave (PCX), Erich works to bring together a more diverse group of individuals to showcase their talents and passion for eSports. PCX's mission is to support gamers, hardware/software designers, casters, and others in the eSports community as they move from eSports pub to eSports pro.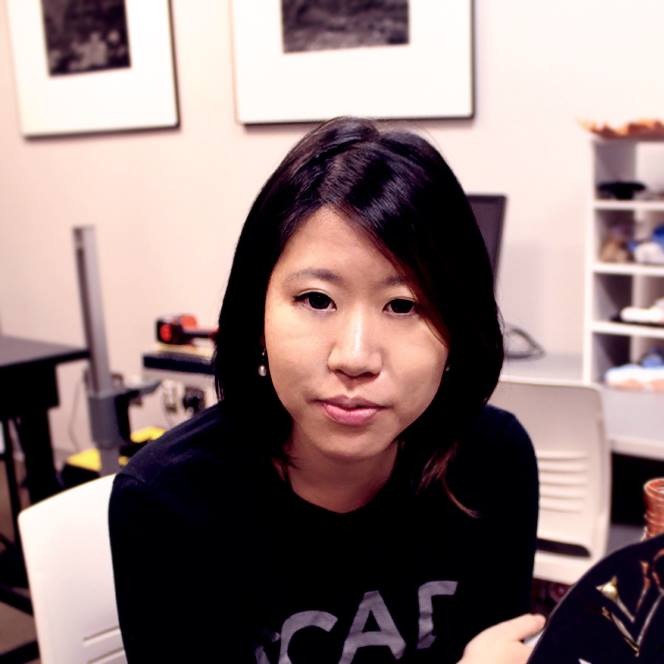 Marisa Ginger Tontaveetong
Marisa Ginger Tontaveetong is a multidisciplinary Oscar-longlisted animated short director, festival producer, and filmmaker-in-residence with the Atlanta Film Society with experience working on animation for feature film, tv mini-series, syndicated broadcasting, corporate, web and commercial projects. Originally from Bangkok, Thailand, she holds an O1B visa for individuals with extraordinary achievements in motion pictures. She currently resides and works in Atlanta as a producer/animation pipeline consultant at School of Humans, content creating studio for Netflix, Hulu, DreamworksTV, etc and is the executive director of ASIFA-SOUTH International Animation Society-South US. She also works with SIGGRAPH, premiere conference with special focus on computer graphics advancement in many capacities including as a strategic advisor to the board of directors, nurturing and student services committee member, and producer for the SIGGRAPH ASIA 2017. She also coordinates hundreds of portfolio reviews a year for SIGGRAPH conference and has juried, been a panelist, and screener for various conferences and festivals such as for the Atlanta Film Festival's Oscar Eligible animated shorts category, SIGGRAPH ASIA, NW Animation Festival, SIEGE. She has an MFA in Animation from SCAD and a B.Tech in Computer Graphics and Multimedia from Bangkok University.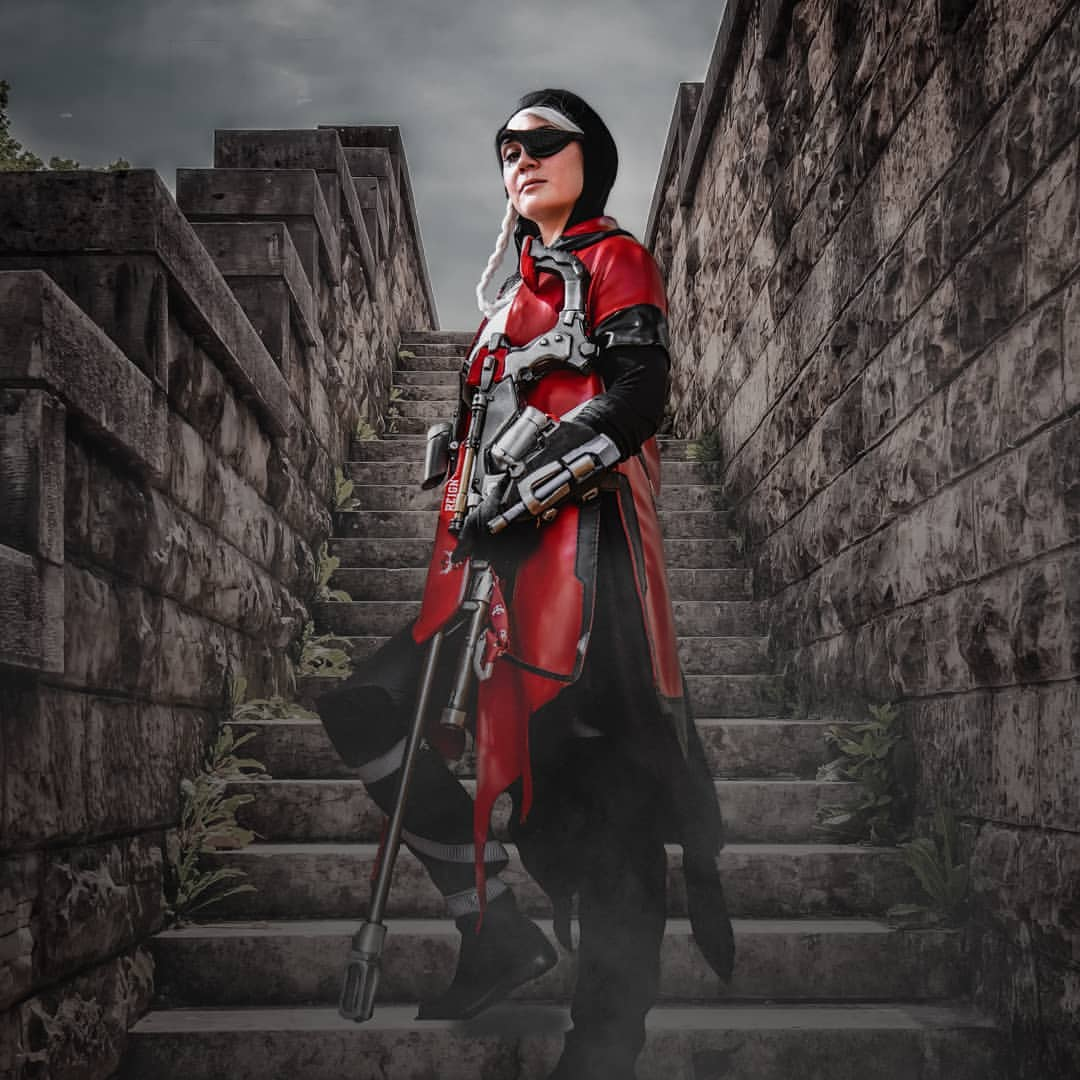 Tygarlily

Creative Streamer

Tygarlily is a creative streamer on Twitch who splits her content between showing her craft in creating cosplays and props for her cosplay along with streaming a variety of gaming. Her talents in streaming have led her to become one of the Valkyries of Axis Replay. Her cosplay talents have also led to her to special opportunities by taking on a major role in the Atlanta Royal Masquerade as she shows of her talents of Ana from Overwatch. Tygarlily's goal in each of her streams is to help spread positivity to make the world a better place.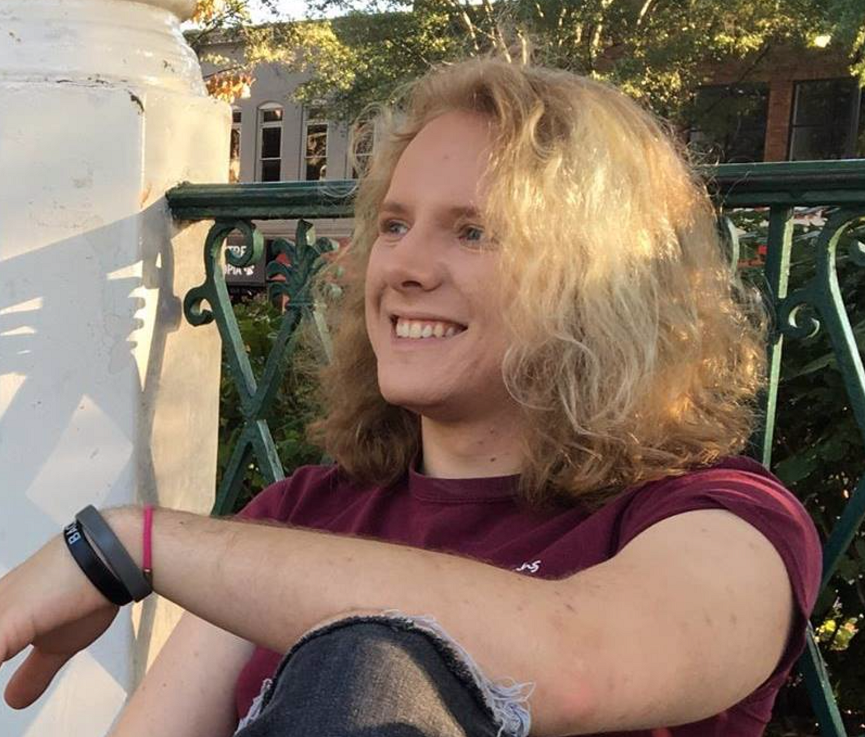 Brannan Vitek
Award-winning frontend Unity developer and senior at KSU, Brannan Vitek has devoted much of his time to finding industry success while in college. He has spoken at Southern Fried Gaming Expo, Momocon, and various GGDA events. Vitek spent two years managing KSU's Game Design and Development Club as President; leading weekly meetings and teaching monthly workshops on development skills such as 3D modeling, shaders, pixel art, audio production, and procedural generation.
As a Unity specialist, Brannan was recently hired by Southern Company to develop VR / AR applications for employee safety training and prototype nuclear designs. He worked with state of the art tools such as the Oculus Right, HTC Vive Pro, Virtuix Omni Treadmill, and Microsoft Hololens. His experiences shed light on a whole new world of applications for game development skills.
Brannan will be graduating in May with the intention to expand Atlanta's game development industry and continue VR / AR application work.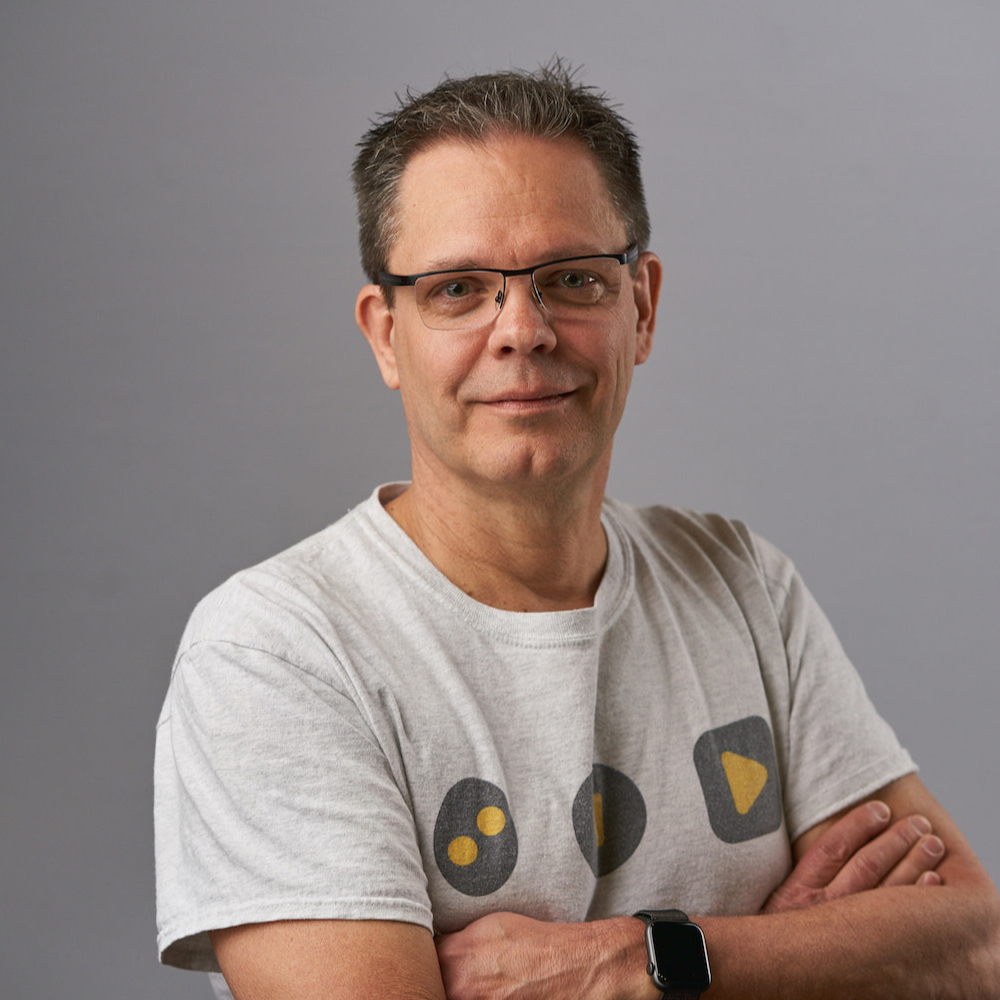 Robert Wahler
Founder, Wahler Digital

Robert Wahler joined the nuclear navy out of high school before earning a Mechanical Engineering degree from Georgia Tech. He put himself through school working at UPS – and suitably for the Founder of Salty Dog Digital – working in a urine test lab. Robert worked in the energy industry before starting his own full service software development firm in 1999 serving small and medium businesses, which he continues to operate.
Robert started Salty Dog Digital as a part-time venture with friends, releasing Fourtex Zen in 2014 on iOS, Android, GameHouse, MSN Games and Zylom. Jugo came out on Steam in 2016 but was too hard for mere mortals to master. Learning from those experiences, and forming Wahler Digital as a solo venture, SINKR released on Steam, iOS, Android, and Fire. SINKR has won numerous awards at MomoCon, SIEGE, SFGE, Terminus, and SINKR 2 is now in development.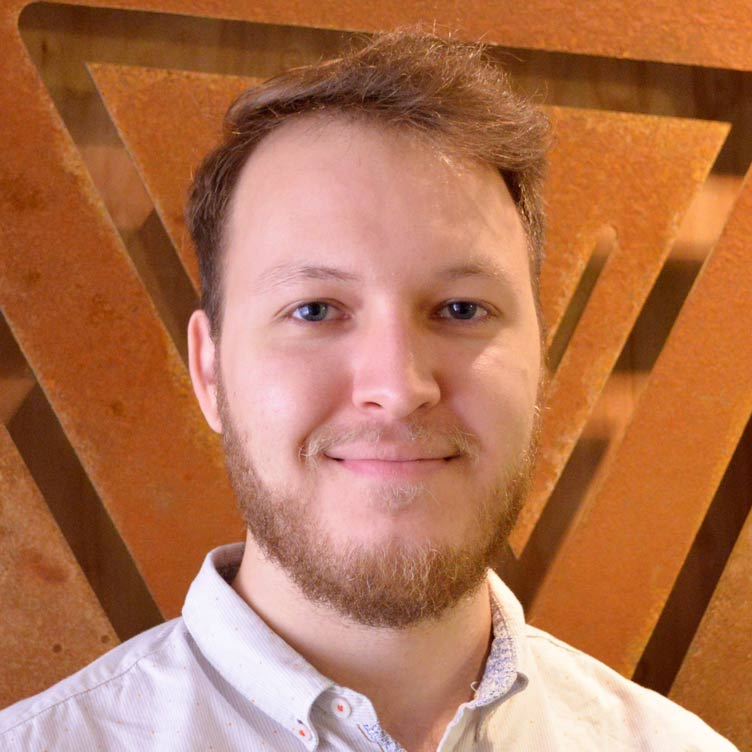 Matt Wesdock

Sound Designer

Matt is a freelance Sound Designer based in Atlanta, GA. He frequently partners up with Wabi Sabi Sound and has contributed to indie and AAA projects alike, such as Halo: Infinite, Scavengers, Ori and the Will of the Wisps, and Deadwood: The Forgotten Curse. Before game audio, he worked as an audiobook editor, FOH engineer, and location sound recordist for documentaries. His company, Mixabit, offers a wide range of audio services across linear and non-linear projects, with a specialty in game audio. He is always exploring new design techniques, from performance-based design using musical instruments to automated field foley!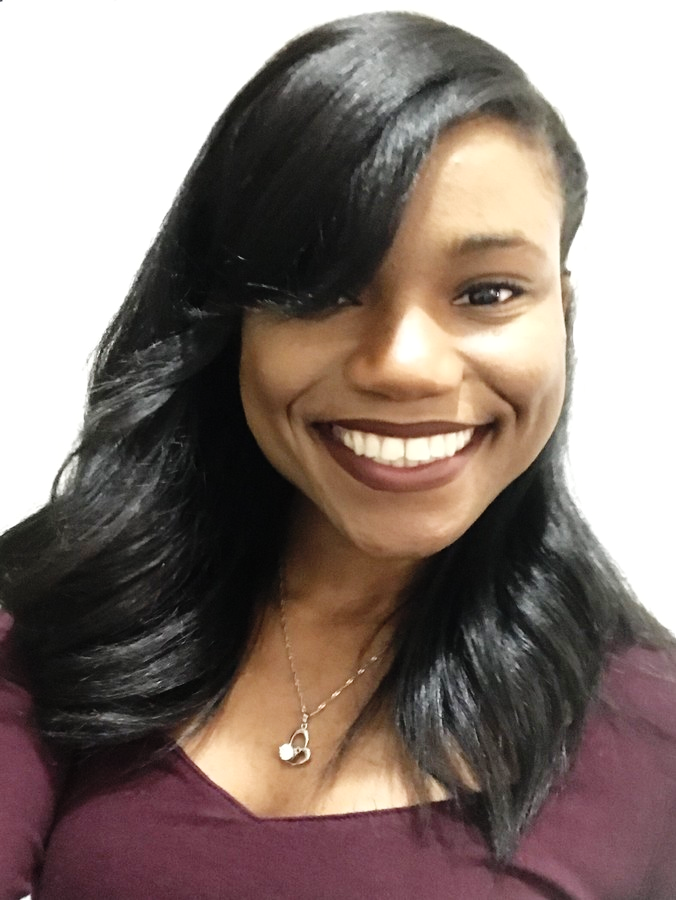 Karen Williams

Founder, Hiccup Interactive

Karen is an eager game programmer with a passion for design. Being an active IGDA and GGDA member, Karen has spoken on various game development panels at game events and conferences. She is a game developer by trade but maintains her indie projects under the handle Hiccup Interactive. Under Hiccup Interactive, she has worked on projects from edutainment to board games with the goal of utilizing common game mechanics in non traditional ways.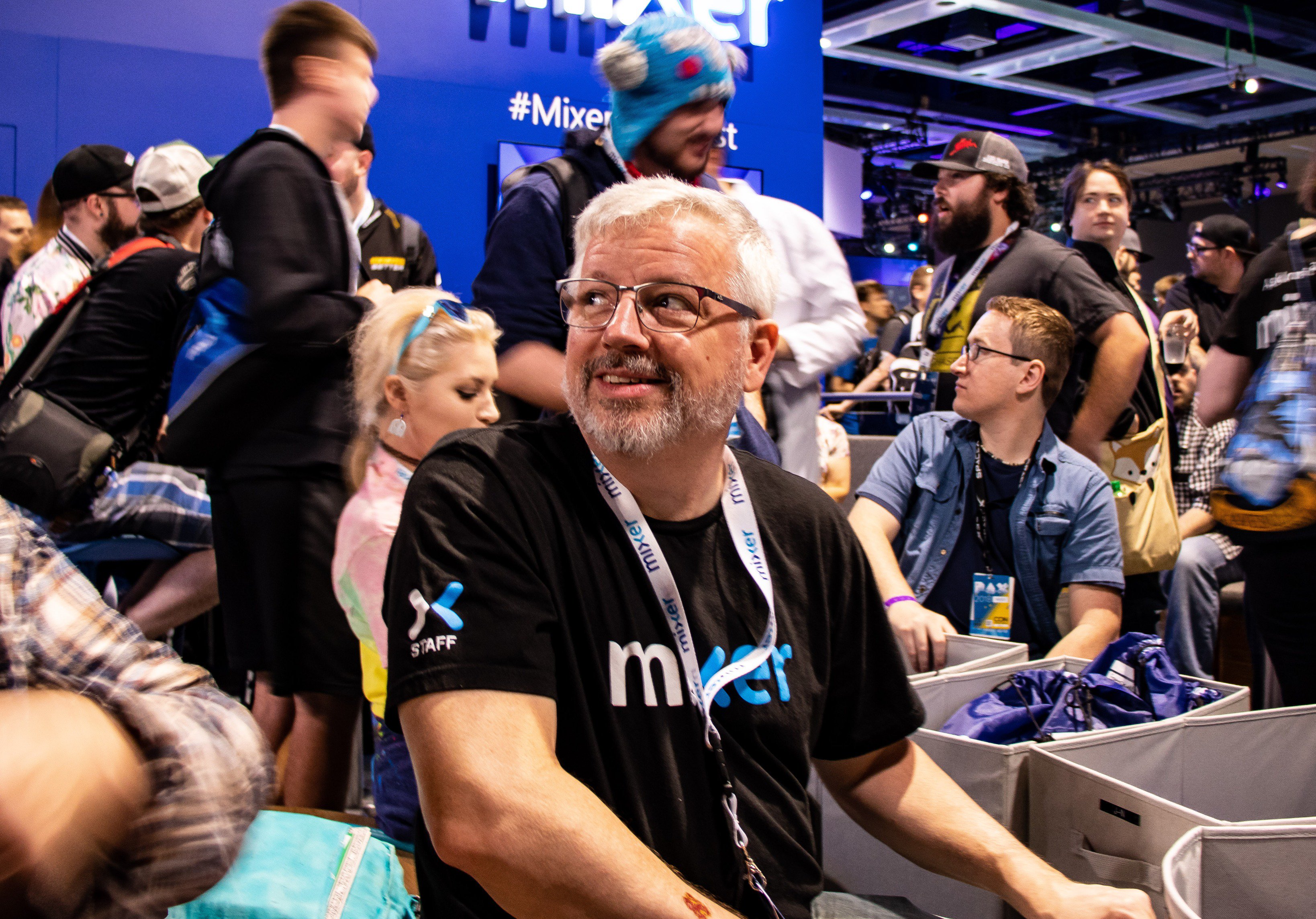 Wes Wilson

Kevin Bacon needs 7 degrees, Wes usually only needs 4. Having worked in podcasting, content creation, streaming and events for over a decade, he's likely worked with or entertained people far closer than you'd expect. His portfolio includes running conventions across the southeast, creating gaming and variety video content on almost every major platform, hundreds of hours interviewing industry professionals, and building connections across all strata of creatives in fandom. Be sure to let him know what exciting project he should pick up next!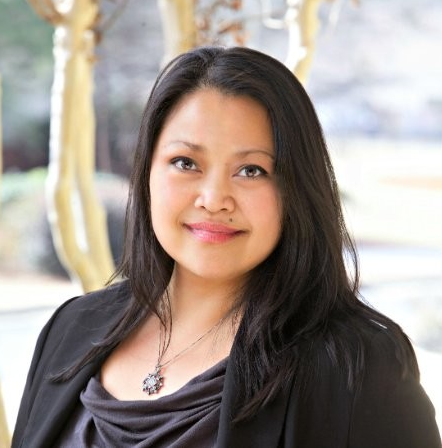 Allie Young
CEO, Axis Replay
Entrepreneur Allie Young is the CEO and Founder of Axis Replay, the first-of-its kind entertainment and event facility for video games and esports. Axis Replay exists to provide gamers and their friends with a fun and social in-person gaming experience that enables them to build stronger connections. She also serves on the board of the Newton County Chamber of Commerce.
Prior, Young was the CEO and Founder of Alcovy Media where she was responsible for building the sales team, operations, strategic growth, and development. During Young's tenure at Alcovy Media, she built the company to a $1.5M / year in revenues serving clients like Capitol Records, the US Army, and the Essence Festival along with successful political campaigns for SPLOST, eSPLOST, workforce initiatives, with strong results in event marketing.
An avid video gamer since her 20s, she used her knowledge of the sales and marketing industry along with her passion for gaming to create Axis Replay with the goal to bring gamers together. Allie brings the understanding, leadership, and organization to her role as CEO to ensure the success of Axis Replay. With a knack for building strong relationships and collaboration, she is a visionary with a unique perspective on innovation and thinking outside the box.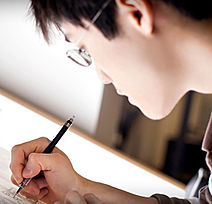 Jeffrey Yu
Jeffrey Yu is a pre-vis multidisciplinary artist and ASIFA-South Outreach manager. He has worked on multiple projects of different mediums from storyboarding on NBCUniversal Dreamwork's ZAFARI – the first animated children's show rendered completely in Unreal Engine, Delta VR experience for Trick3D, lead illustrator for animated opening of The Little Mermaid 2018 live-action theatrical feature. Jeff was also selected as a committee member for SIGGRAPH ASIA to jury for the 2017 Computer Animation Festival. He has worked at Cool Mini or Not board game company as a designer and has a double degree BFA in Sequential and Animation from SCAD, Atlanta.